Luxury cruise from Split to Dubrovnik has for some years now boasted the title of the most attractive sailing route on the Adriatic
There are at least a hundred reasons for that, as are many magical miles of sailing from Split to Dubrovnik. Although you will surely be enchanted by the hidden gems of this southern route that await behind every cape, we have singled out four favorites. So appealing you'll never rethink your choice, these four features are just what you need to dive into the sailing magic of this Adriatic fairy tale.
Split to Dubrovnik sailing itinerary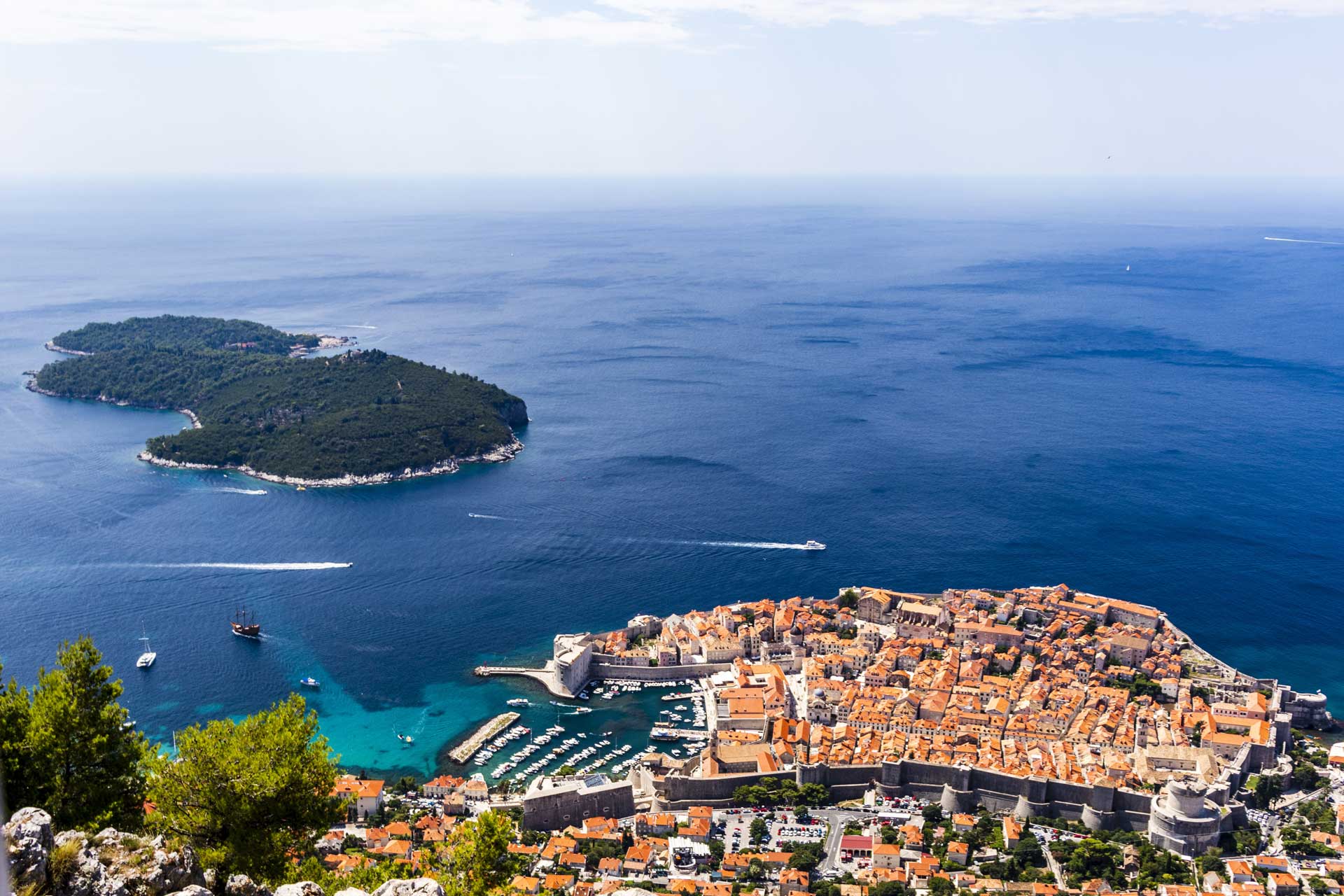 Nautical itineraries from Split to Dubrovnik are primarily popular for their glamorous final destinations. Visitors are happy to just embark on their cruise from one of the Adriatic island beauties after visiting the attractive locations in and around ancient Split, and end with an equally impressive visit to the spectacular city of Dubrovnik.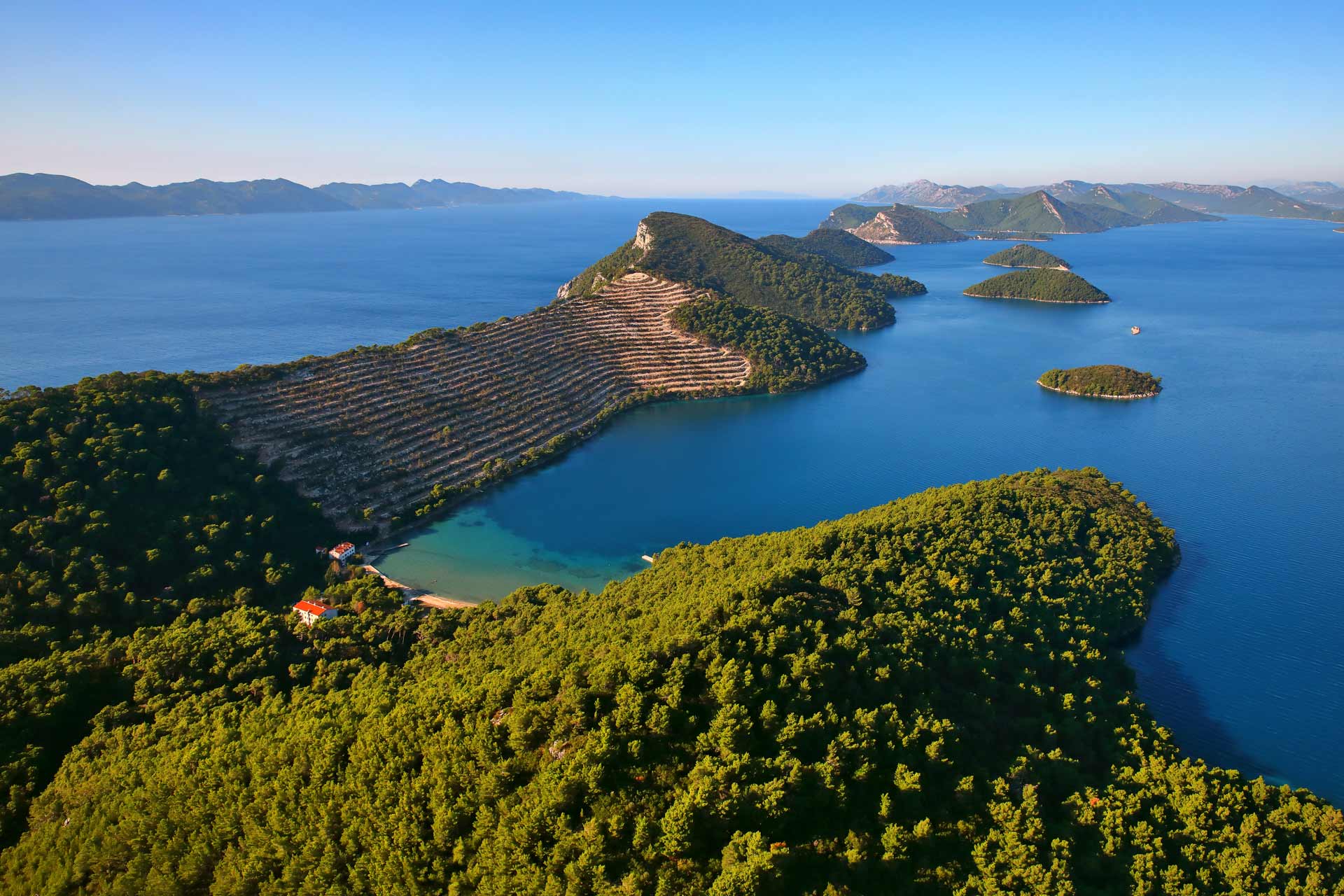 Where to sail in Croatia
Sailing from Split to Dubrovnik counts about 100 enchanting nautical miles and as such is ideal for a 7-day voyage. Luxury motor yachts usually opt to sail along the 'upper parabola' of the route, so in addition to the attractive destinations sprinkled along this route, they make sure to at least sail by the islands of Vis, Biševo and Lastovo. This adds 50 miles of pure hedonism to the route, with about 30 miles sailed per day – the ideal daily distance.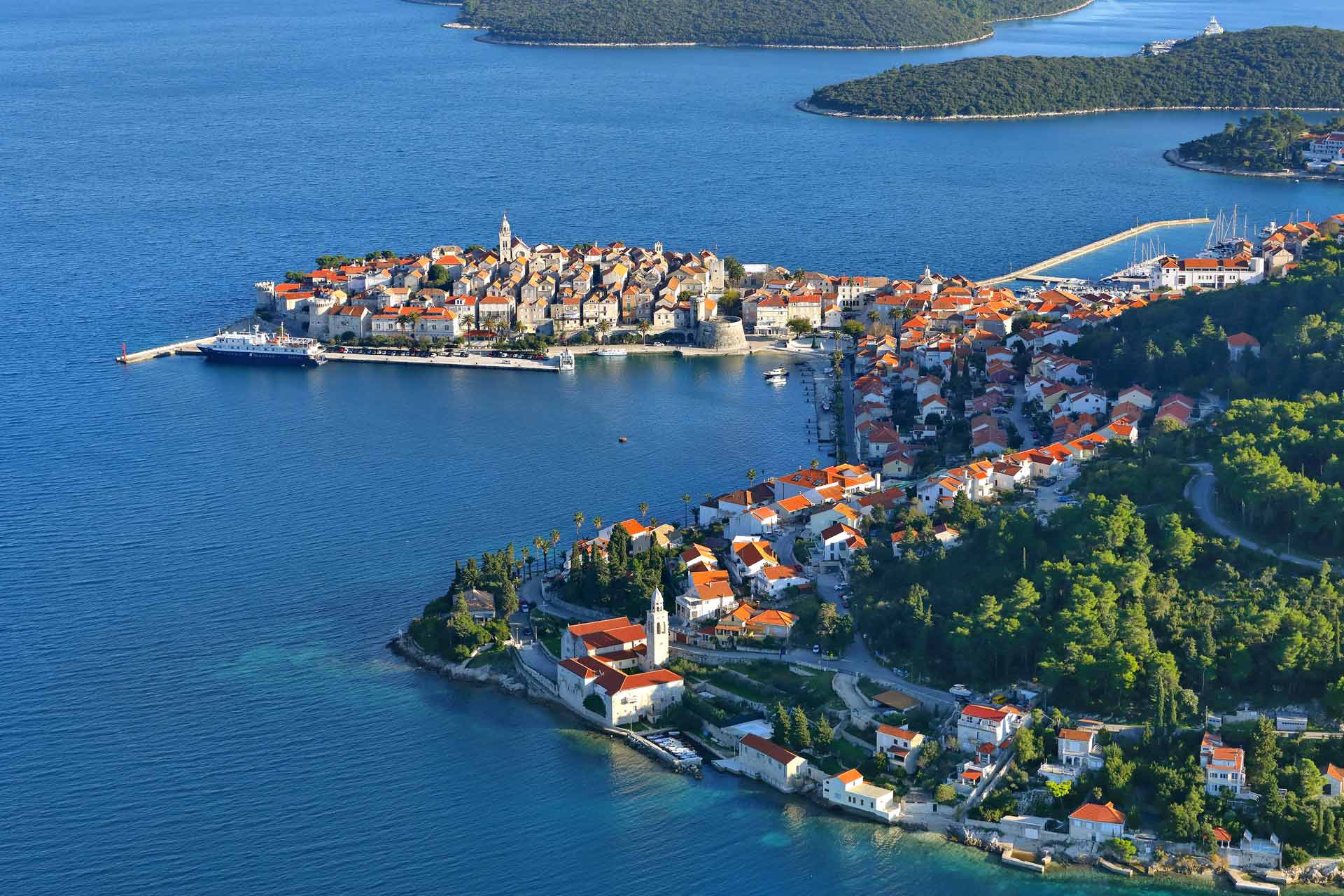 On this southern route there is a whole range of top charter destinations in Croatia, with the visitors having to make a difficult choice of what is their preferred vibe – and plan their route accordingly. Those looking for a nightlife will inevitably spend a few days in the town of Hvar and his restaurants, or decide to visit the somewhat quieter, but still party-crazy Korčula.
The island of Vis, described in detail in our Vis luxury yacht charter guide, is a private little universe with so much to see, do and experience you might never leave.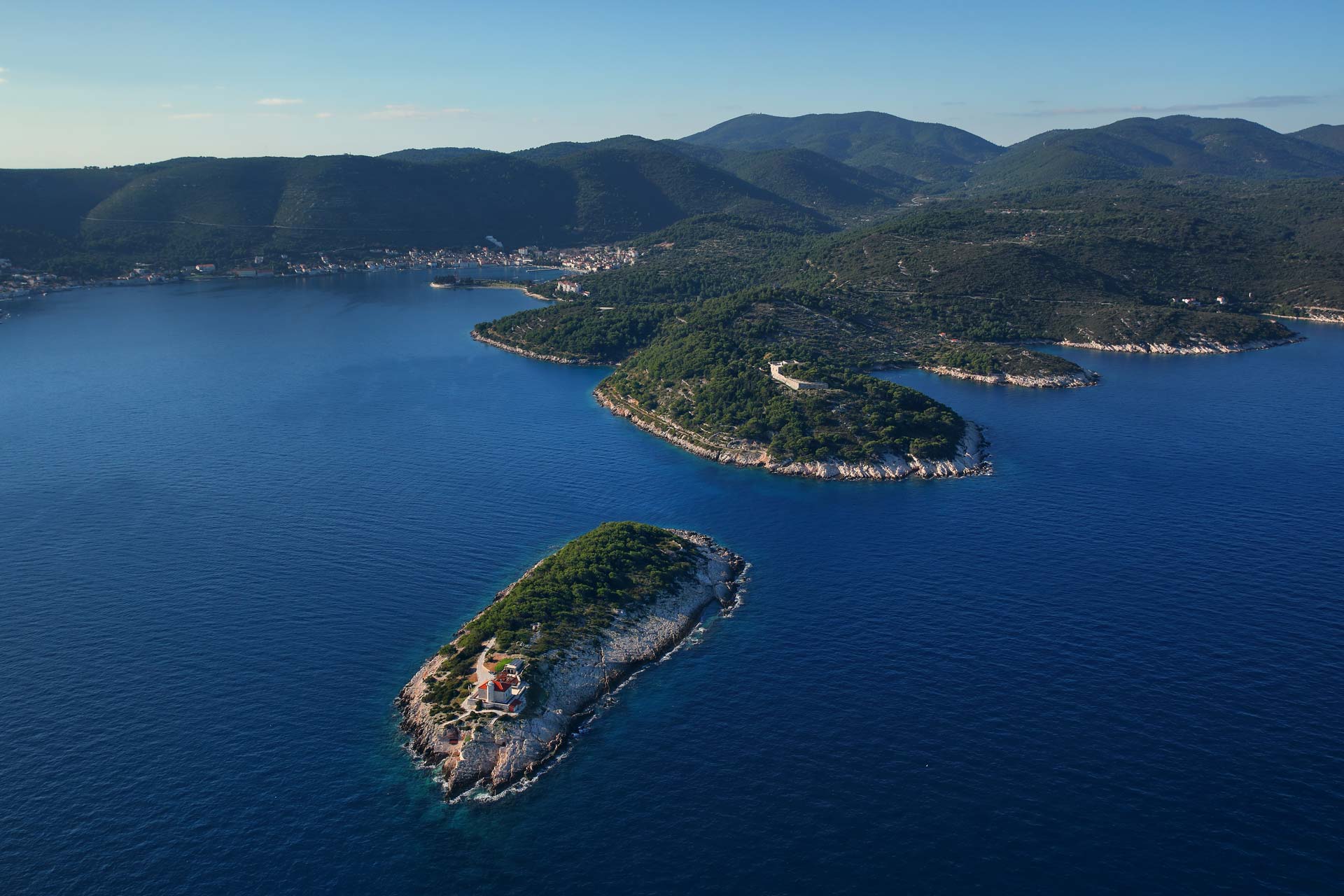 The towns of Vis and Komiža are considered among the most beautiful in the Adriatic, and the deep-set southern shore of the island magnetically attract many yachtsmen. The small island of Biševo, only 5 miles away, and the irresistible Blue Cave are just two of the must-see destinations in the vicinity of the island of Vis.
Visitors who love to vibe with Mother Nature and have nothing against sailing an extra mile or two can sail into the soothing energy of the Lastovo Nature Park.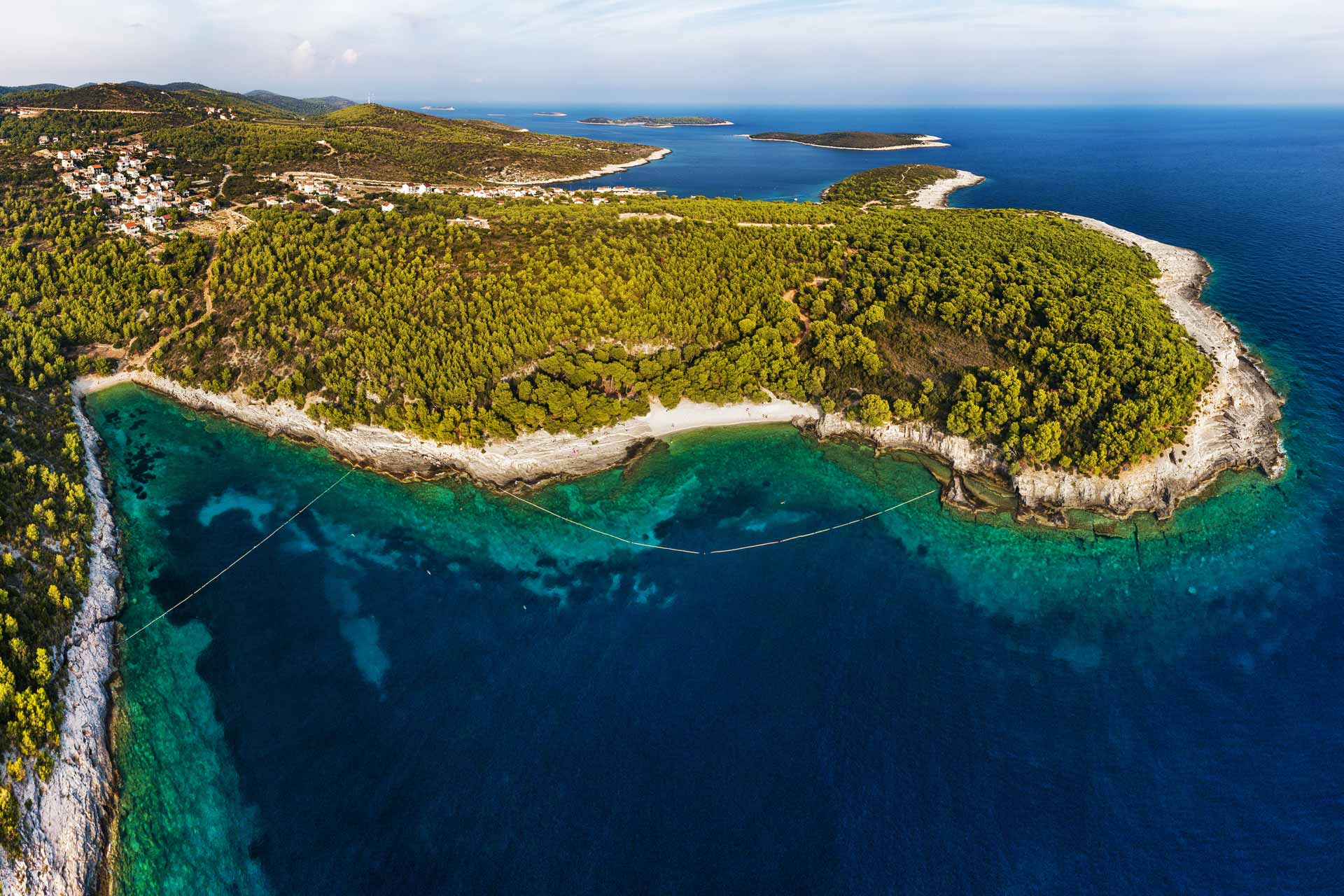 Even in high season there are no crowds there, which makes it an ideal destination for lovers of peace and quiet. The island of Mljet, some 20 miles farther, boasts a similar vibe, and you can read more about it in our Mljet luxury yacht charter guide.
Its northwestern part holds two large salt lakes and is a true masterpiece of Mother Nature, the famous Mljet National Park. Its handful of daily visitors are amazed by the beauty of these lakes, and the sunset always brings about a meditative vibe.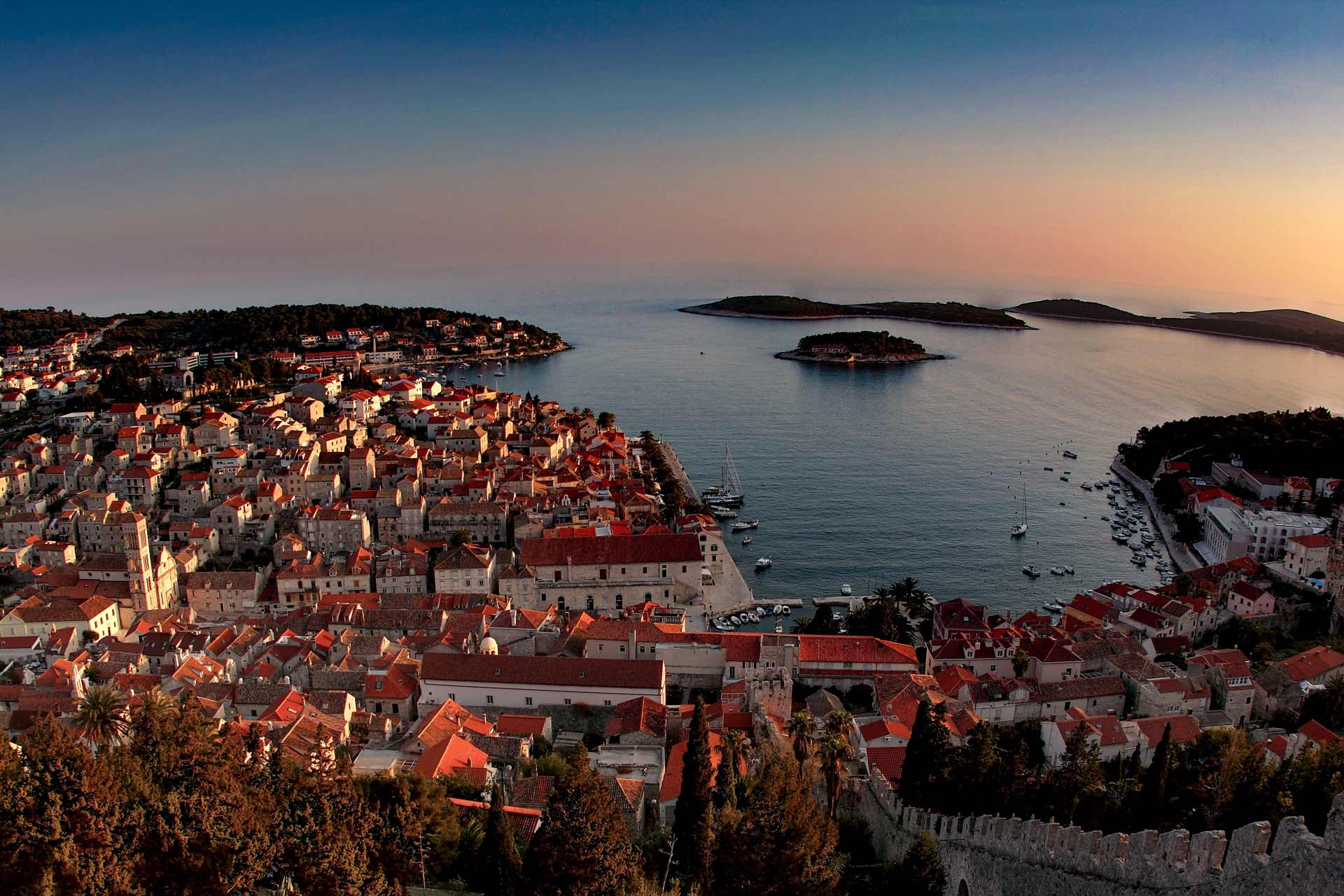 Should you choose a route through the Elaphiti Islands, you'll find many a delight along the way, picturesque towns and magnificent sailing opportunities. Our Elaphiti Islands luxury yacht charter guide pints out the most interesting parts of the region, so here we will only call your attention to the uninhabited island of Jakljan.
Drop your anchor in its solitary cove and dive into the green and blue of the pines whose branches descend to the sea, or literally dive into the cobalt blue sea – and whatever you do, carpe diem.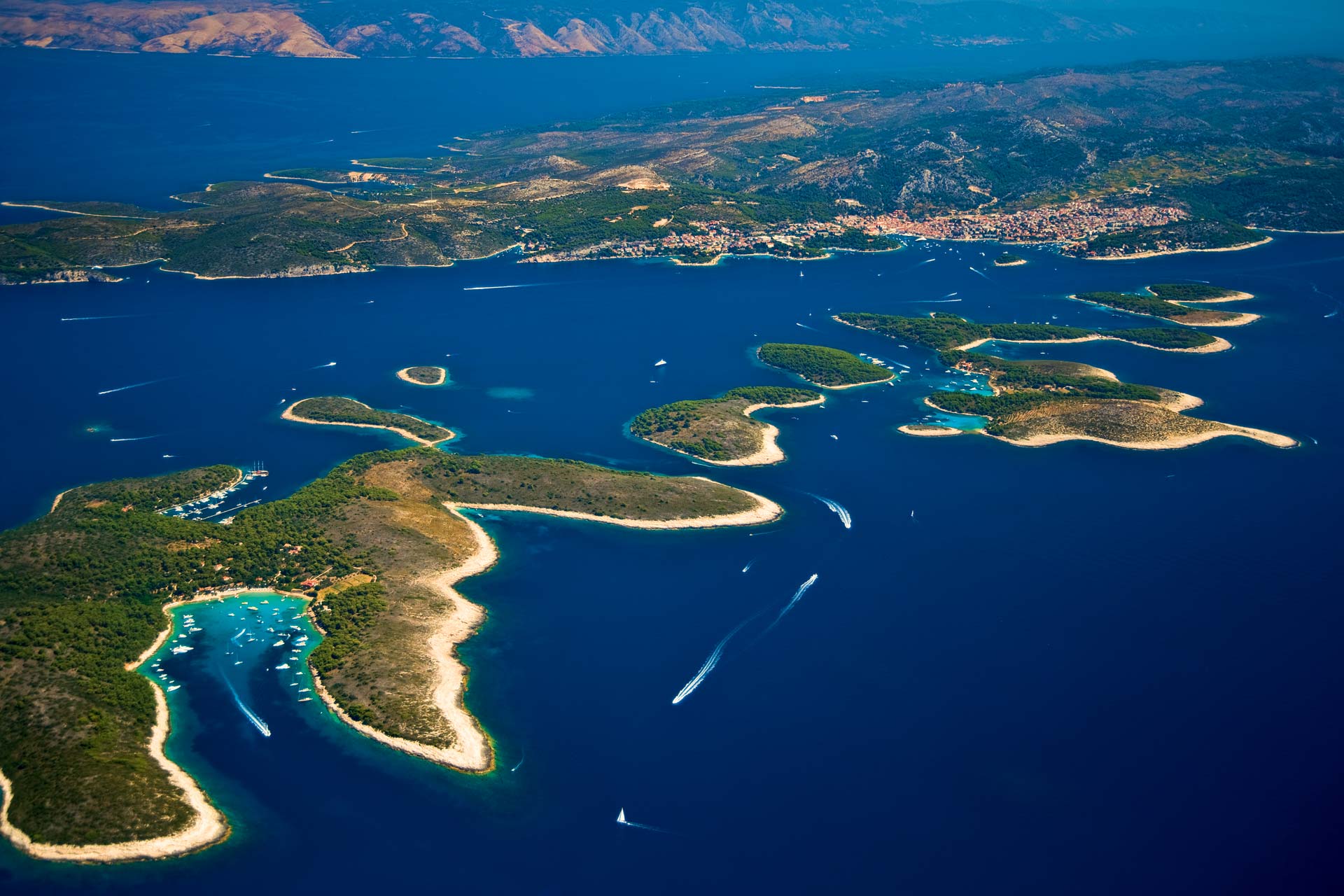 Sailing in Croatia and ideal weather conditions
Weather conditions are extremely important for sailing, but around here, summer offers ideal conditions for a luxury cruise from Split to Dubrovnik.
Throughout summer, a light and breezy burin will usually wish you a good morning, and a refreshing mistral will usher the afternoon, blowing from the west, or northwest – thus literally the wind at your back on your route to Dubrovnik.
Dubrovnik yacht charter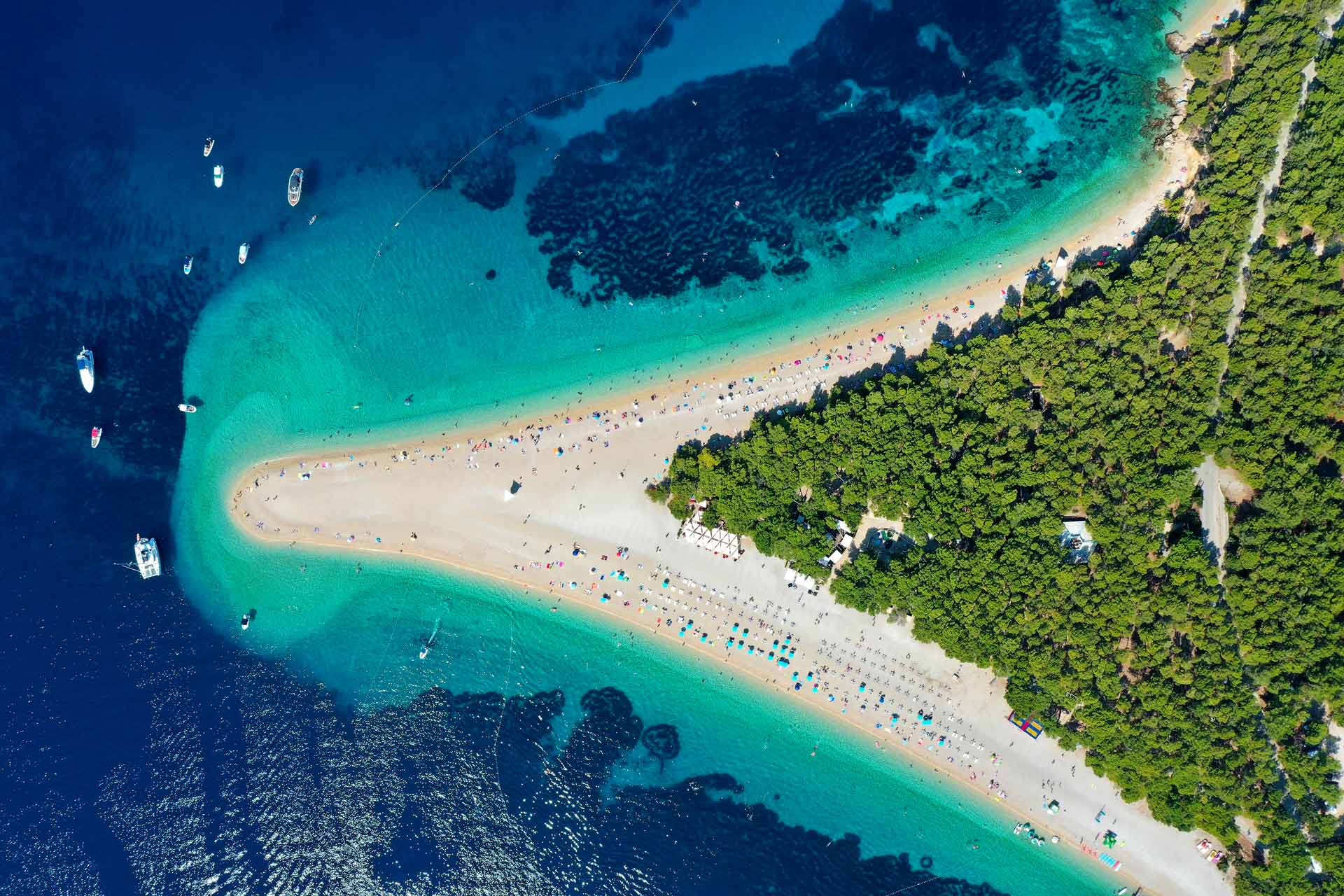 Skippers working in Croatia really have the easiest job in the world, because whatever destination they visit, their guests are thrilled by the fairytale scenery of the Croatian coast. Undoubtedly, this southern part of the Adriatic has been blessed with magical beauty, and once you decided which route to take, your cruising adventure from Split to Dubrovnik can be customized to perfection by local charter specialists.
You can contact the experienced team of locals knowing every corner of the region like the back of their hand at charter@touchadriatic.com.
YACHT SUGGESTION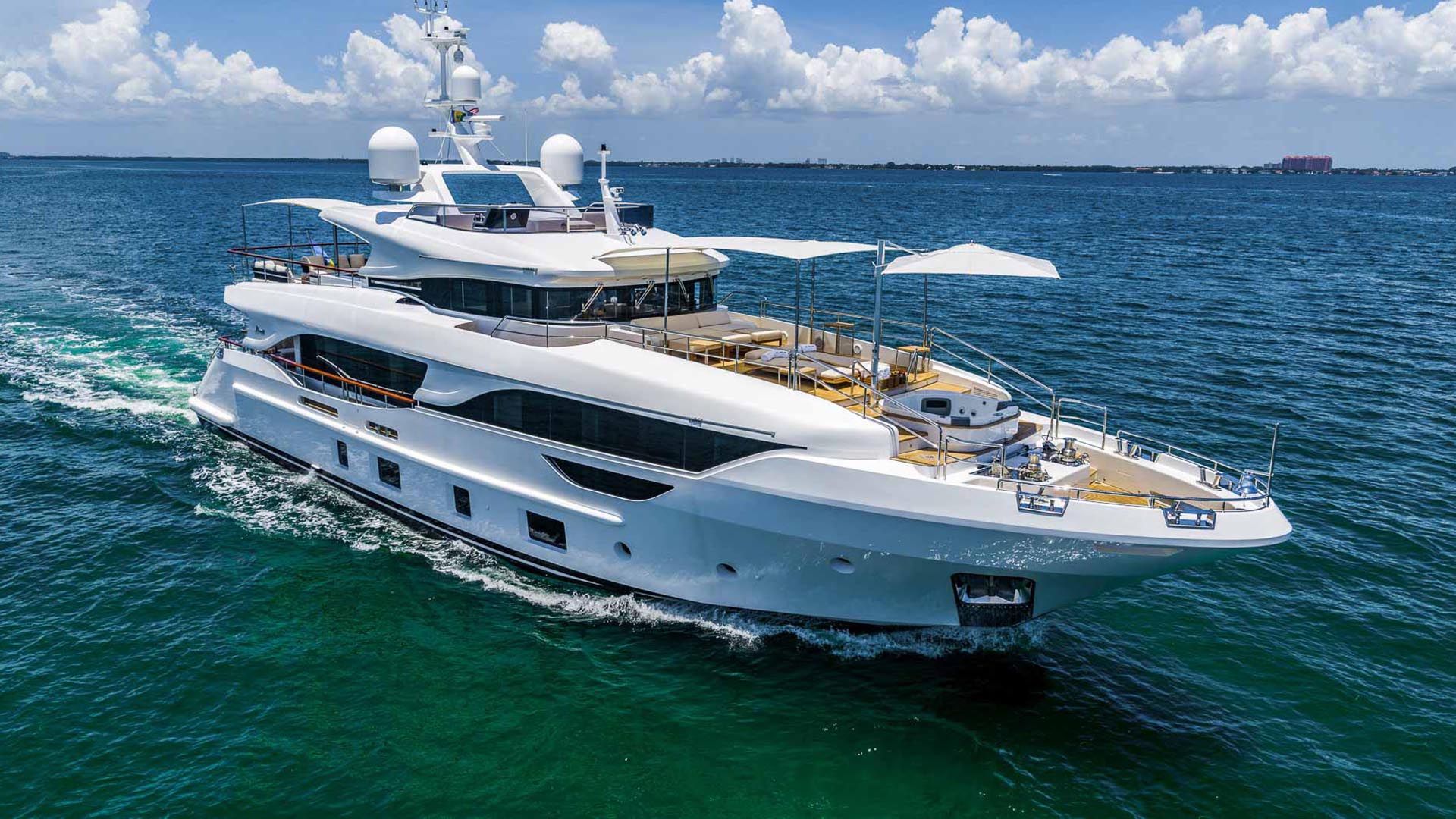 This Benetti Delfino 95 is a 28.95 m luxury motor yacht with an interior design by Achille Salvagni and an exterior design by Giorgio Cassetta.
Text Josipa Vlahović Cikatić
Photos Boris Kačan, Pixabay, TZ Hvar, HTZ Vis, Ivo Pervan & Mario Romulić