Michelin star restaurants are shrines of Croatian gastronomic tradition, interpreting local ingredients in innovative ways and where taste is the star
When in early February 2017 Michelin announced the name of the first Michelin-starred restaurant in Croatia, it was clear the event would have broad – and wonderful – consequences for Croatian culinary scene. The whole foodie community seemed extremely proud of the owners of Monte, Tijtske and Danijel Đekić, with congratulations pouring in from all sides – but with just a few knowing how the restaurant came to exist in the first place.
---
Croatia's Michelin-starred restaurants are a must-visit for any foodie. Experience the country's rich culinary heritage and innovative cuisine at these world-class restaurants.

---
Monte, Rovinj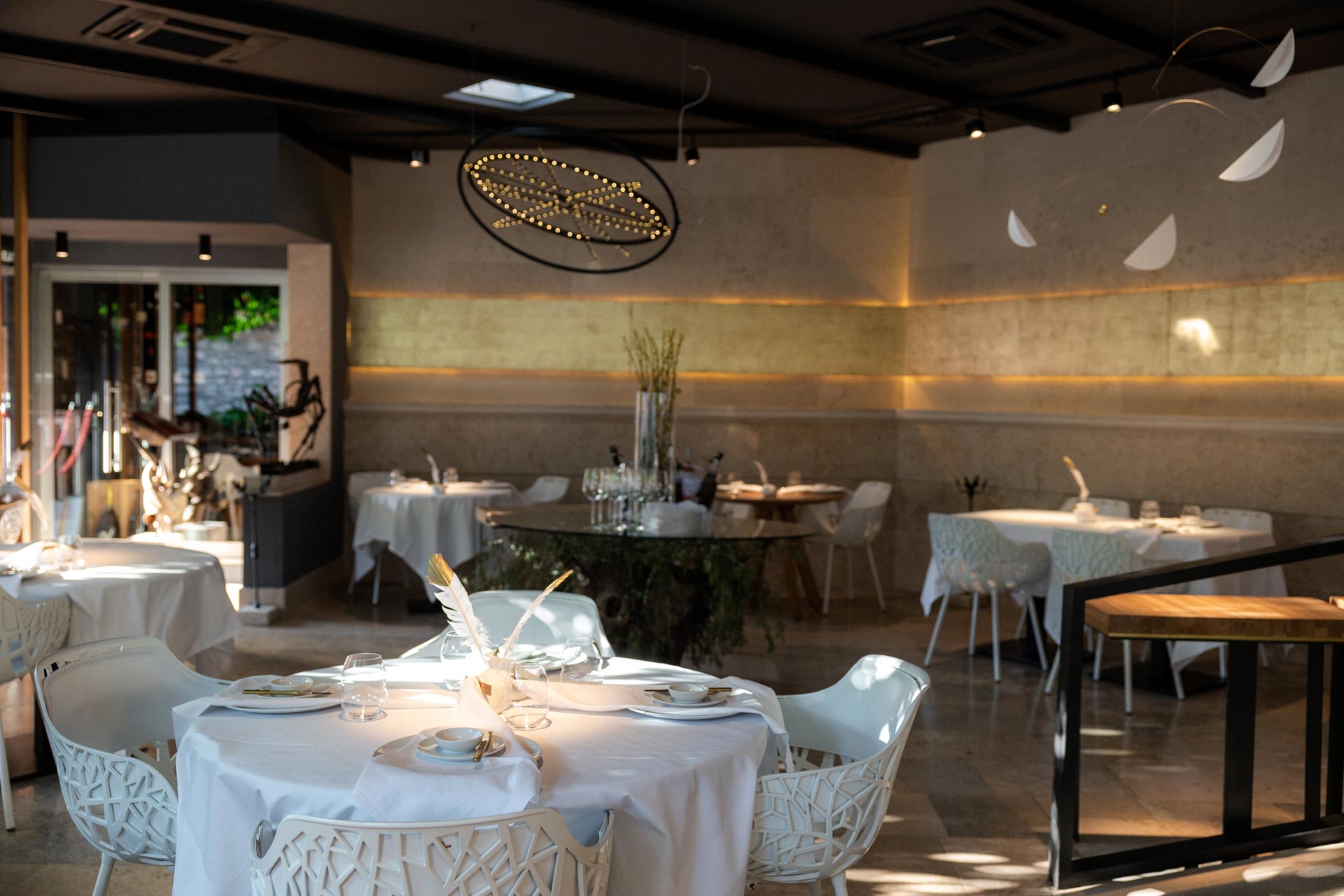 Back in 1985, Danijel dropped his civil engineering major and started waiting tables – in Monte. Several years later, he advanced into the kitchen, met Tijtske and moved with her to Utrecht, in her native Netherlands. In Utrecht, they opened a restaurant, but soon closed it and in 2001 returned to Rovinj to take over Monte.
Every winter, Monte close their doors, only to reopen them around Easter, with an intricate menu that delights all those in search of new culinary adventures. Seasonal produce lovingly grown by local farmers or caught by local fishermen always serves as inspiration for the menu, whose only imperative is to make those ingredients shine. Today, Monte delights with three tasting menus – Red, Green and Blue.
The Red menu consists of six courses starring strong and essential local flavors – cuttlefish, mussels, tuna, John Dory, boar and Cres island lamb. The Green menu is vegetable-based, with six courses presenting the best of vegetables, herbs and dairy: seasonal greens pyhllo pies, cauliflower steak and pistacchio and jasmine ice cream.
The third, Blue menu, combines new and exciting flavors with innovative cooking techniques into intriguing creations. Using food as a universal language, Monte presents essential aromas and flavors to an international palate. If you haven't visited yet, hurry up: you only have until late October, and after that you'll have to wait until Monte reopens in April.
360, Dubrovnik
Just one year after Monte, another Michelin star landed in Croatia, this time in Dubrovnik. 360 lies in the very heart of the city, has the most beautiful terrace you can imagine and a chef whose favorite love language is food – for celebrating life, joy and everything in between. Chef Marijo Curić – chef since 2015, but kitchen crew since 2007 – and restaurant manager Rudolf Papac have forged their success with lots of hard work, continuing education and skill honing.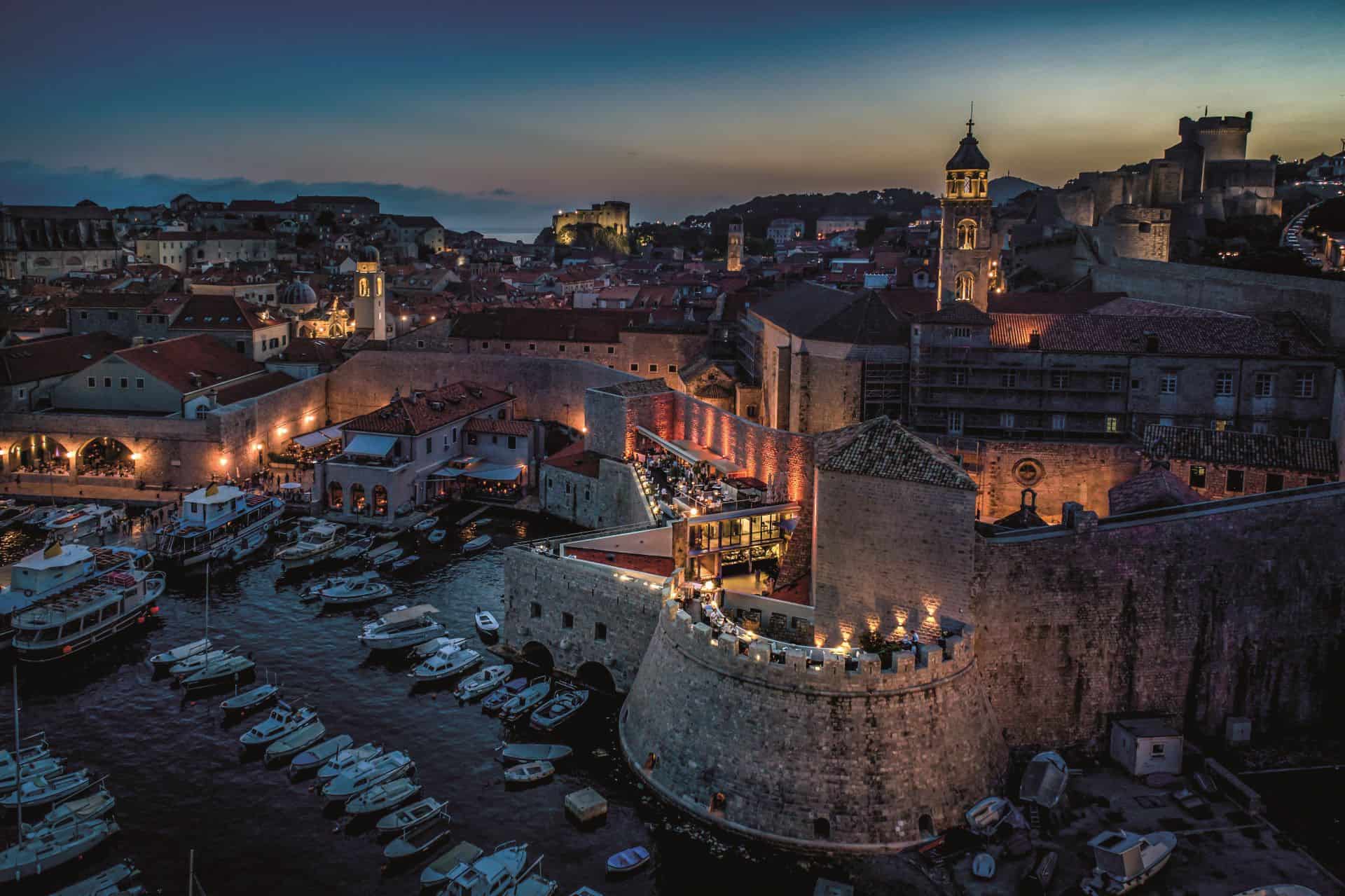 Chef Marijo has learned under some of the world's most decorated restaurant chefs, and upon returning to 360 created a menu that is as fresh as it is avant-garde. His style is best described as Mediterranean fine dining, influenced by French and Italian cuisine, with some unique preparation skills that he loves to demonstrate in his open kitchen.
Restaurant manager Rudolf Papac is a man who needs no introduction in this industry, whose energy and know-how have performed miracles and whose extensive knowledge of wines makes him one of the best connoisseurs in Croatia. Always trendy, but always traditional, their wine cellar boasts 400 bottles.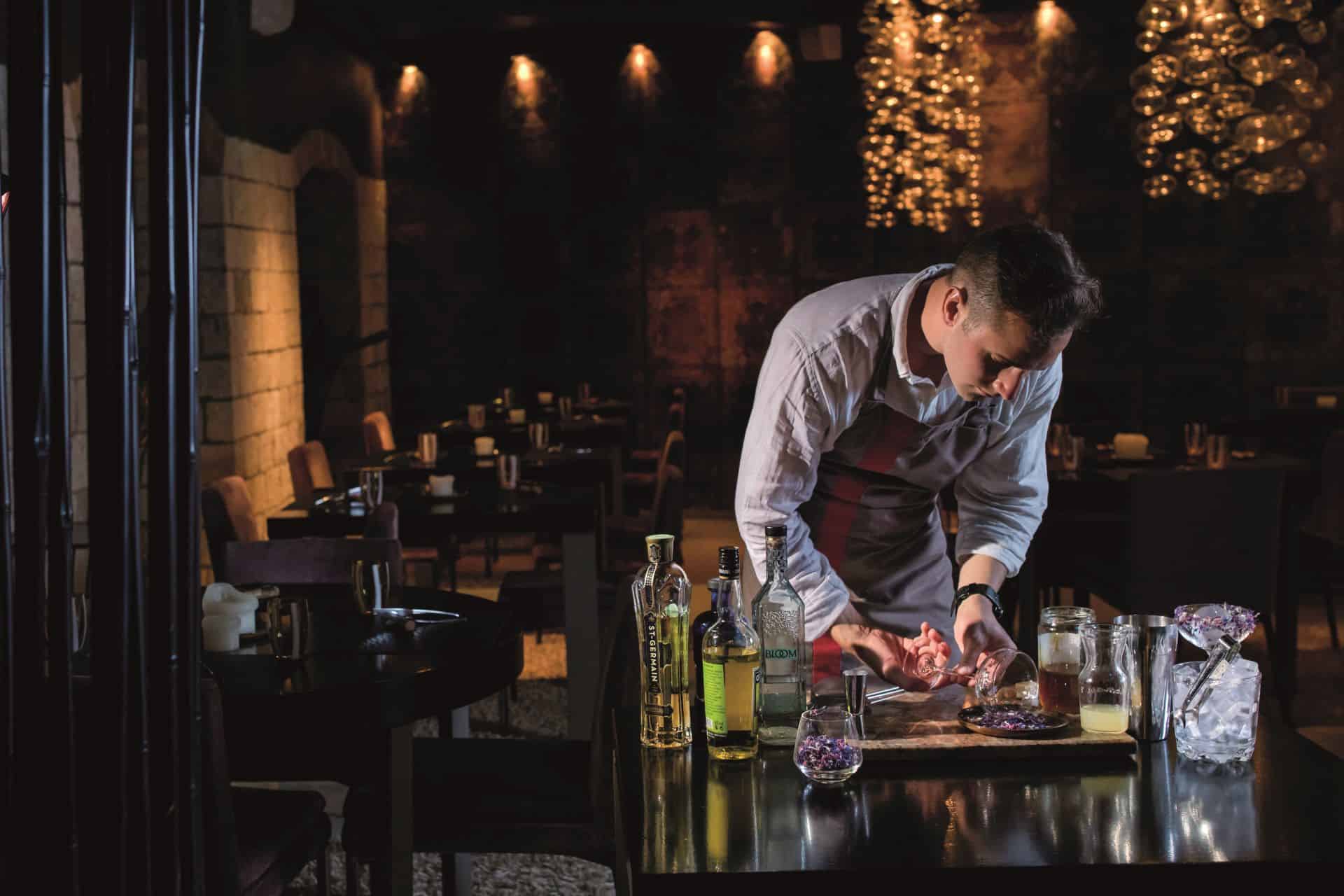 Many of them come from international producers, but 360 mostly focuses on Croatian and regional wines, with their use of Coravin wine preservation system allowing them to maintain freshness of every bottle for a long time, and to offer a 70-bottle strong per glass wine menu. 360 has more than 50 kitchen crew whose daily choreography is as precise as ballet and who buckle under no amount of pressure, continuing to charm their knowledgeable guests with high expectations night after night.
Pelegrini, Šibenik
Pelegrini-Tambača is a 700-year old palace looking over the St. Jacob's cathedral – and also the home of, according to so many, the best restaurant in Croatia. Chef Rudolf Štefan and his young and ambitious kitchen crew have made it their goal to interpret Croatian cuisine in their own unique way.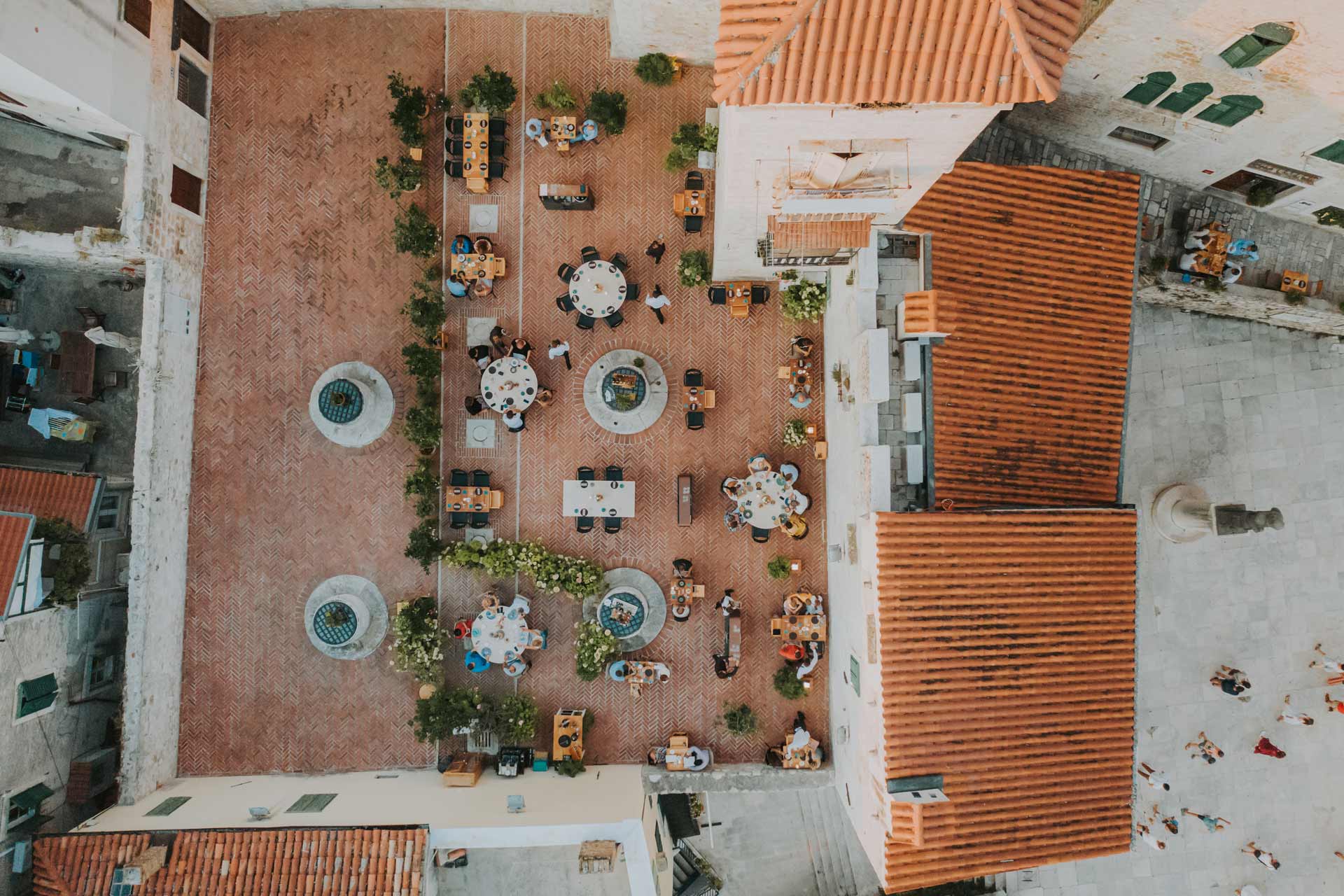 This fine dining restaurant has been around for decades, and always at the top, with their traditional menu based on local produce – according to them, good enough to be the star of many an international eatery, and definitely the star of this local scene.
If you still haven't had the chance to find out for yourself why Pelegrini was crowned top restaurant in Croatia four times, call for reservations and hit the road toward Šibenik, or sail all the way to the promenade. The tasting menu and the wine menu reveal central Dalmations flavors and aromas in imaginative creations, but if you lack the courage for it, there's still 13 creative dishes on the menu, all the way from entrees to deserts.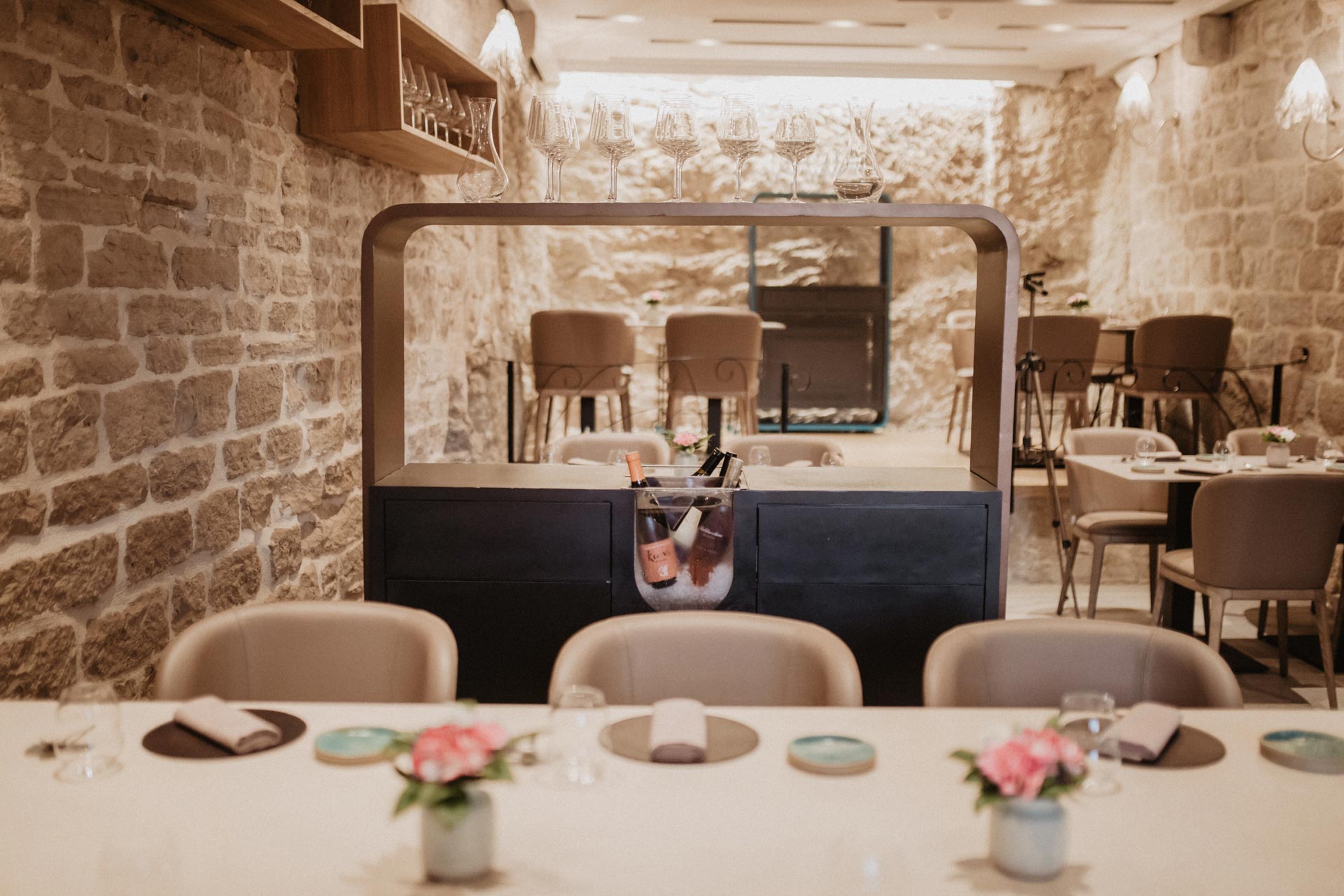 You can play around a bit and design your own course menu of at least four dishes. Sea bass and olives, St. Jacques, fish juvenile and chard, duck pasta, cuttlerfish pepper, pasticada nad for the end coffee and dessert are just some of the options of the '4 courses' menu.
Pelegrini-Tamabača palace provides all the atmosphere you need, but you can always lift it just a bit more with one of the many wines available, produced by locally famous wineries Bibich and Grabovac. Just like everything else in Pelegrini, wines are selected with care and love.
Lešić Dimitri, Korčula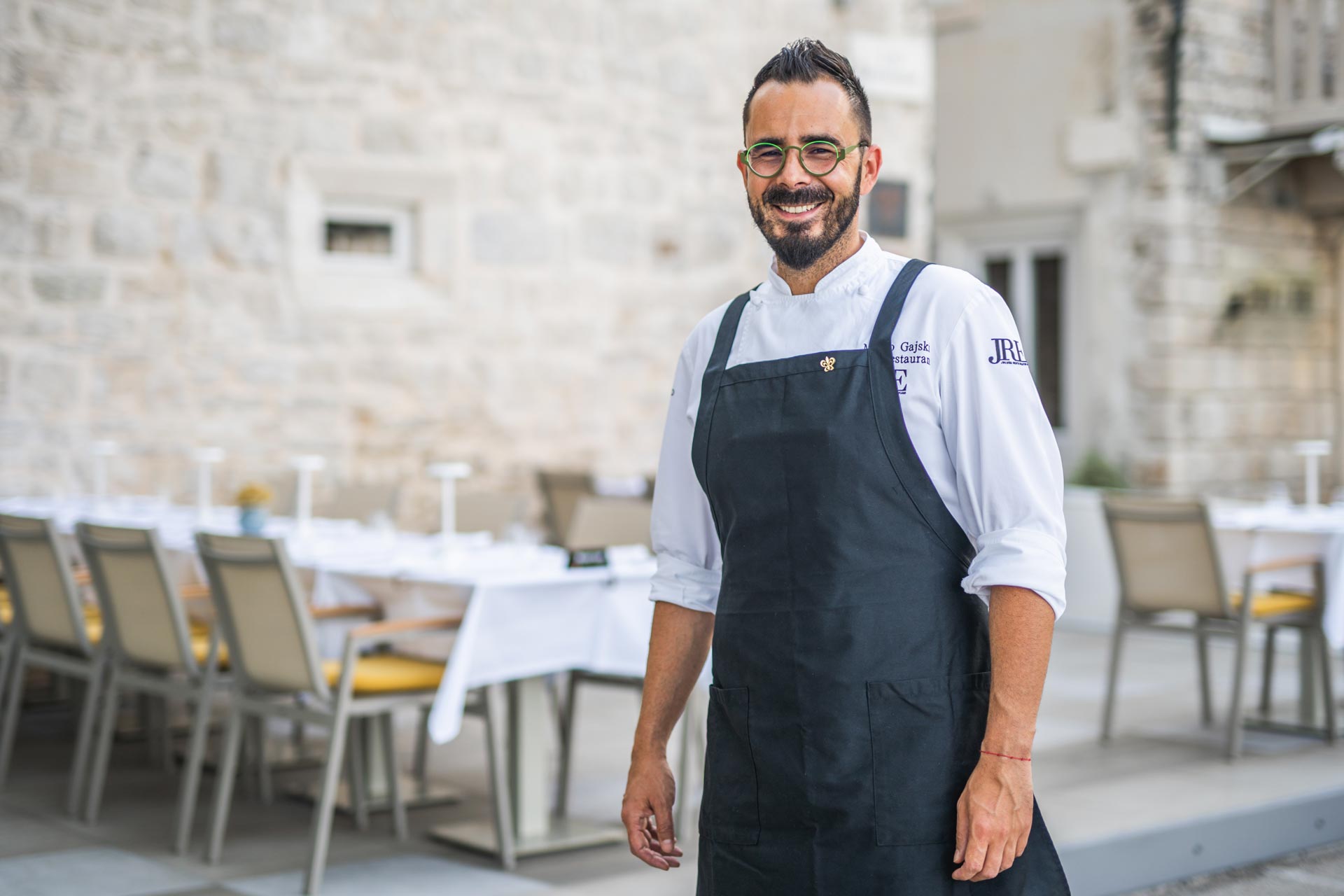 Chef Marko Gajski and his crew at Lešić Dimitri can't wait to awaken your senses. Chef Marko, Rising Chef Trophy 2022 by Relais & Châteaux winner, combines modern and traditional influences as skillfully as he brings together international and Croatian cuisine. The menu lures and charms with best local ingredients and Korčula island olive oil and wines, and is authentic as it gets.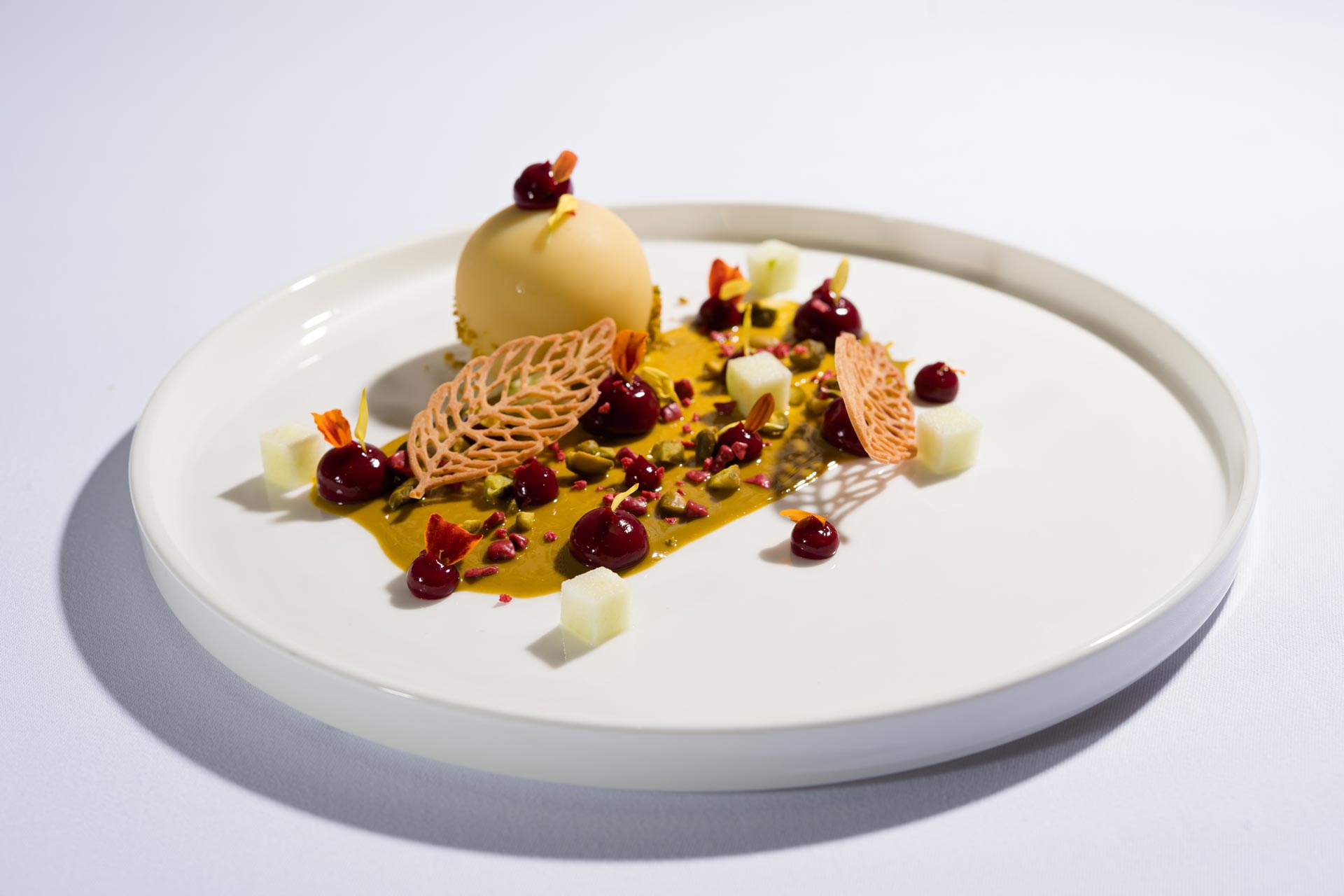 The six-course tasting menu is served by the chef and the sommelier themselves, on the restaurant terrace in the shade of the Medieval Korčula city walls, just a few steps from the sea. From this romantic spot, guests can enjoy the view of the entire archipelago and the sea breeze, experiencing the Mediterranean at its finest. At Lešić Dimitri, every dinner is a celebration and an opportunity to forget everything but the taste, the aroma and the atmosphere.
Draga di Lovrana, Lovran
Boutique hotel & fine dining restaurant Draga di Lovrana is located inside the Učka nature park, about 400 meters above the sea and offers charming panoramic views of the park. This family-owned hotel and restaurant was opened in 2006. The owners, married couple Suzana and Christian Nikolac, are big foodies, whose love and passion was in February 2019 crowned with a Michelin star.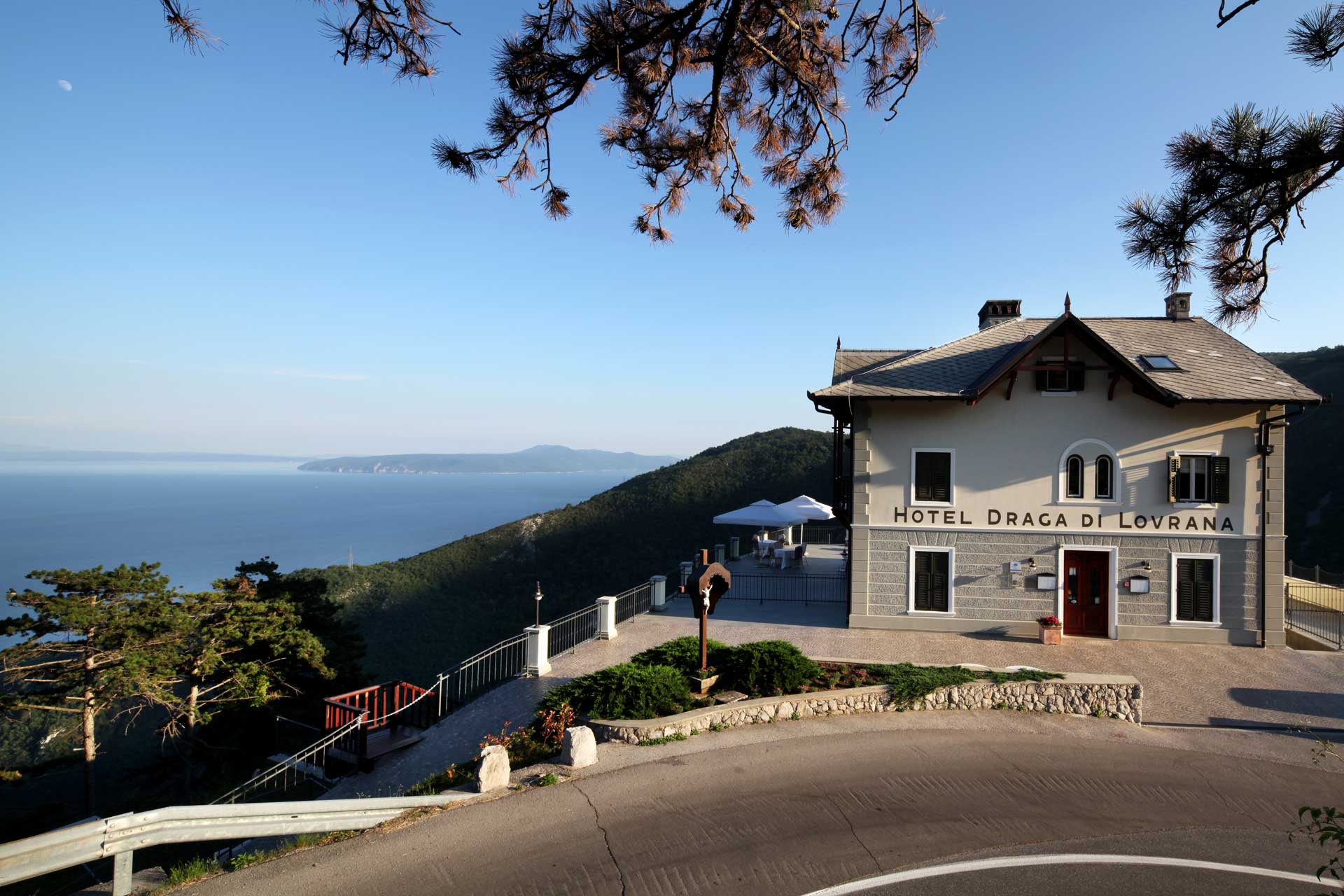 After the departure of young chef Deni Srdoč, experienced chef Zdravko Tomšić came back to Draga di Lovrana last year, after helping the owners get the resturant off the ground back in 2005. Today, in co-operation with chef Luka Goleš, chef Zdravko creates dishes with pure flavors and made using precise techniques, giving a modern feel to traditional local gastronomy. Fresh curd, shrimp, lamb, tuna and eve medicinal herbs, all exclusively local, find their way to the menu of this restaurant aiming to present the best of Kvarner.
Boškinac, Pag
The haute gastronomy story that is Boškinac began in 2003, when Boris Šuljić ambitiously hired chef Stéphan Macchi and his sous-chef Dino Galvagno – and grabbed every foodie's attention. In 2016, another chef – young Matija Bregeš – ushered in the new era. This young chef has interned in highly renowned European restaurants with three Michelin stars, such as the Basque restaurant Azurmendi, the Dutch restaurant De Librije, and the famous Geranium, a restaurant in Copenhagen ranked 1st in the World's 50 Best list of the best restaurants in the world.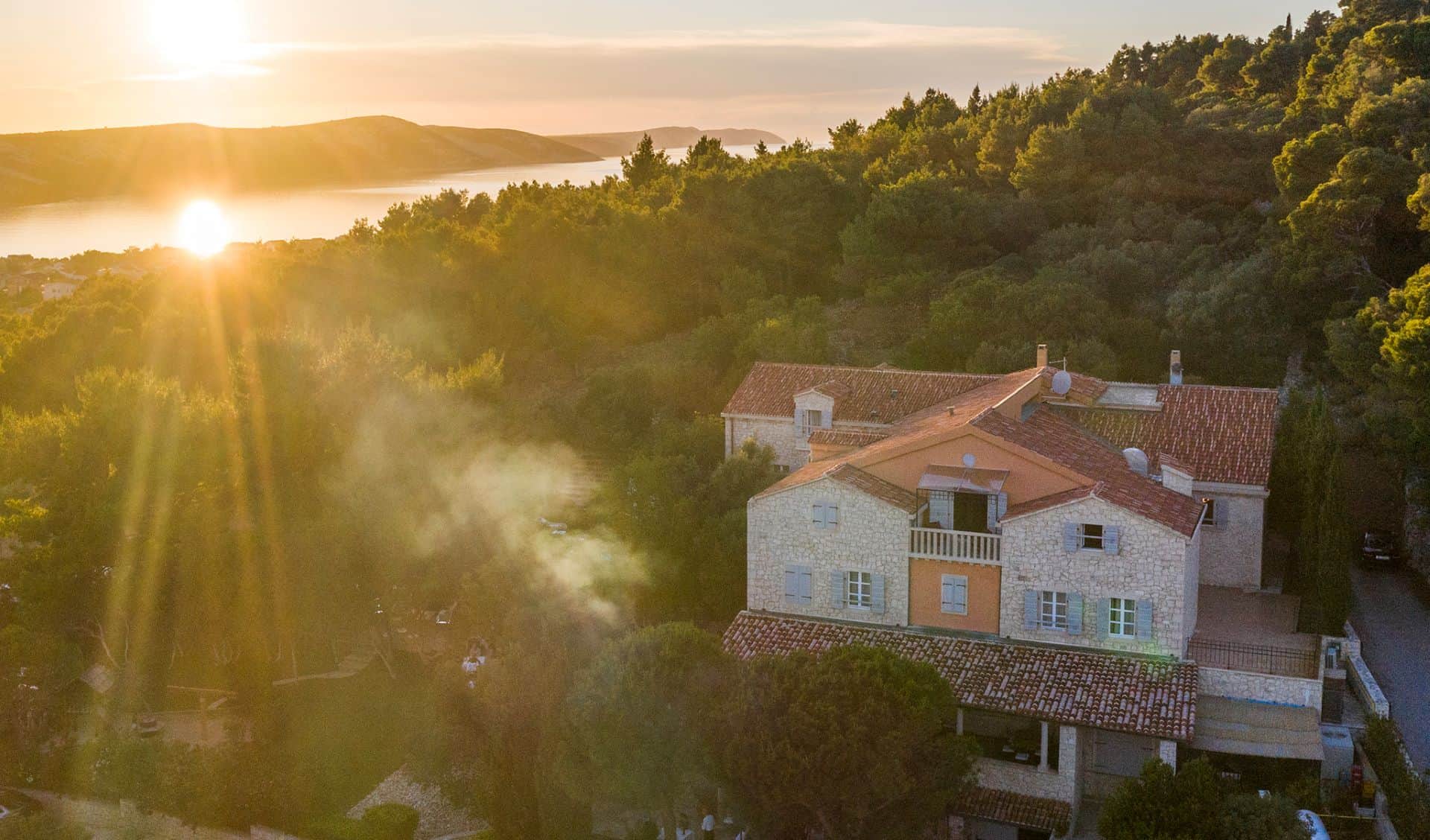 A new concept and a different approach made him think and prepare a serious menu with his team, which was finally crowned with one Michelin star in 2020. Boškinac identifies high and creative island fine dining cuisine. The island of Pag may look barren, but hides under that unassuming mask a myriad of delicious and unique ingredients. From the celebrated island lamb, to cheese and dairy, to olive oil, fish and shrimp, to the almost endless green bouquet of vegetables, fruit and herbs, there are many stars on the menu of Boškinac.
For this season, owner Boris Šuljić once again jumped into the chef role, as the once and future creator of their culinary vision. Boškinac is as important for Croatian gastronomy as they are for Croatian wines. For years Boškinac winery built their reputation on their signature merlot – cabernet sauvignon blend named Boškinac cuvée, later adding local gegić variety into the mix, both on its own as well as blended with cabernet sauvignon and chardonnay.
Agli Amici, Rovinj
In Rovinj, Michelin enjoyed and highlighted the creative menu of Agli Amici, by chef Emanuele Scarello. The restaurant is cradled in the very heart of the city marina and enjoys unparalleled views of Rovinj old town and the island of St. Catherine. Agli Amici, beloved for their unique and unforgettable culinary creations, came to life as the second restaurant owned by the Scarello family who also own a two-star restaurant in Udine.
Nestled between the Grand Park Hotel Rovinj and the marina, Agli Amici has a large terrace with sweeping views of the sea and delights the palate with a skilled mix of the cuisines of Istria and Venezia-Giulia. Their three menus, Godia, Istria and Rovinj, take guests on three different voyages through the region, connected by themes of sustainability, passion for seasonal produce and adventure.
Alfred Keller, Mali Lošinj
Adventurous foodies looking for the exceptional will find the Michelin-starred Alfred Keller at Boutique Hotel Alhambra to be a rare gem. Nestled on the emerald shores of Čikat Bay, the most prestigious address on the beautiful island of Lošinj, the acclaimed restaurant was named after the legendary Austrian architect of the stunning Art Nouveau Austro-Hungarian villa that houses the restaurant.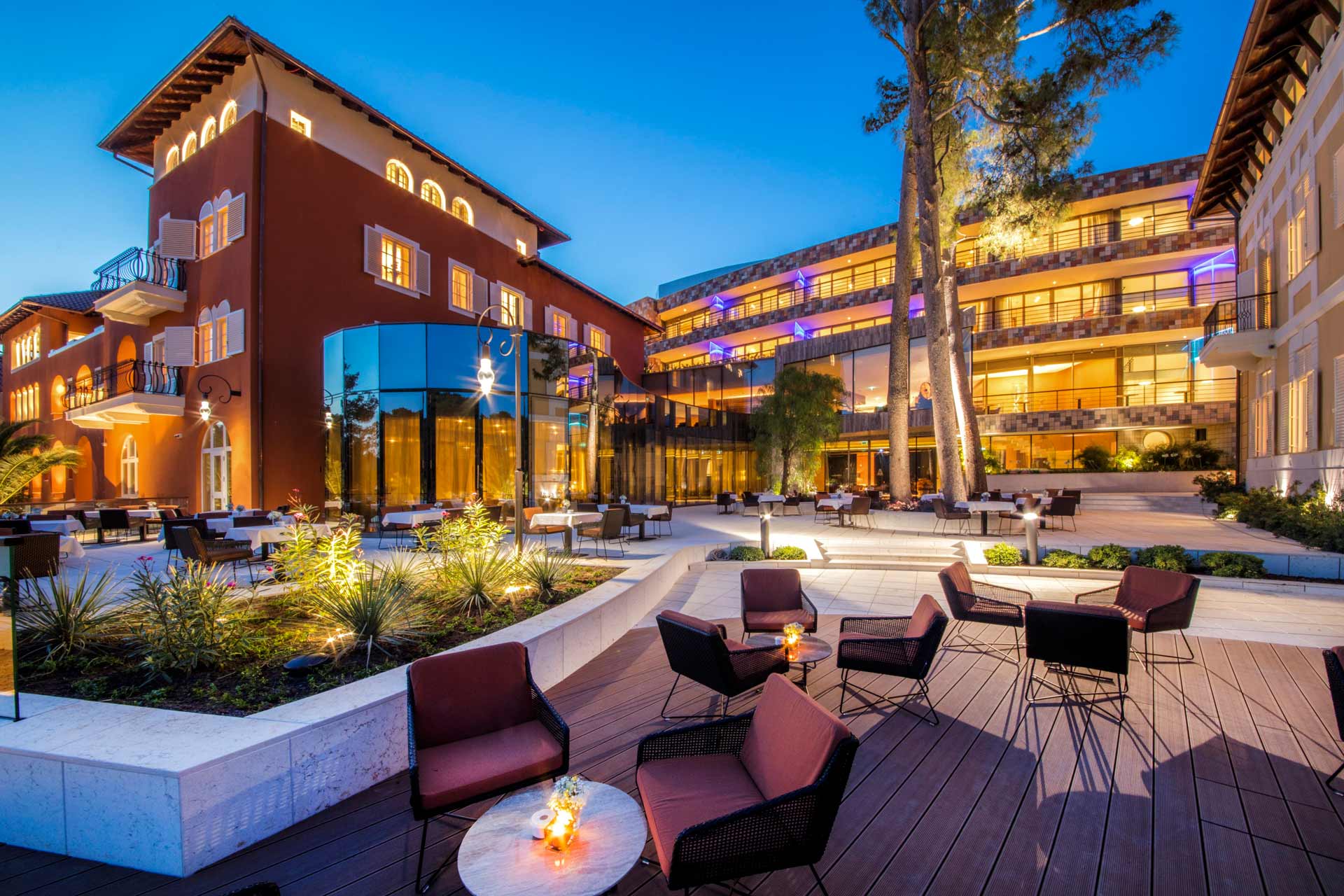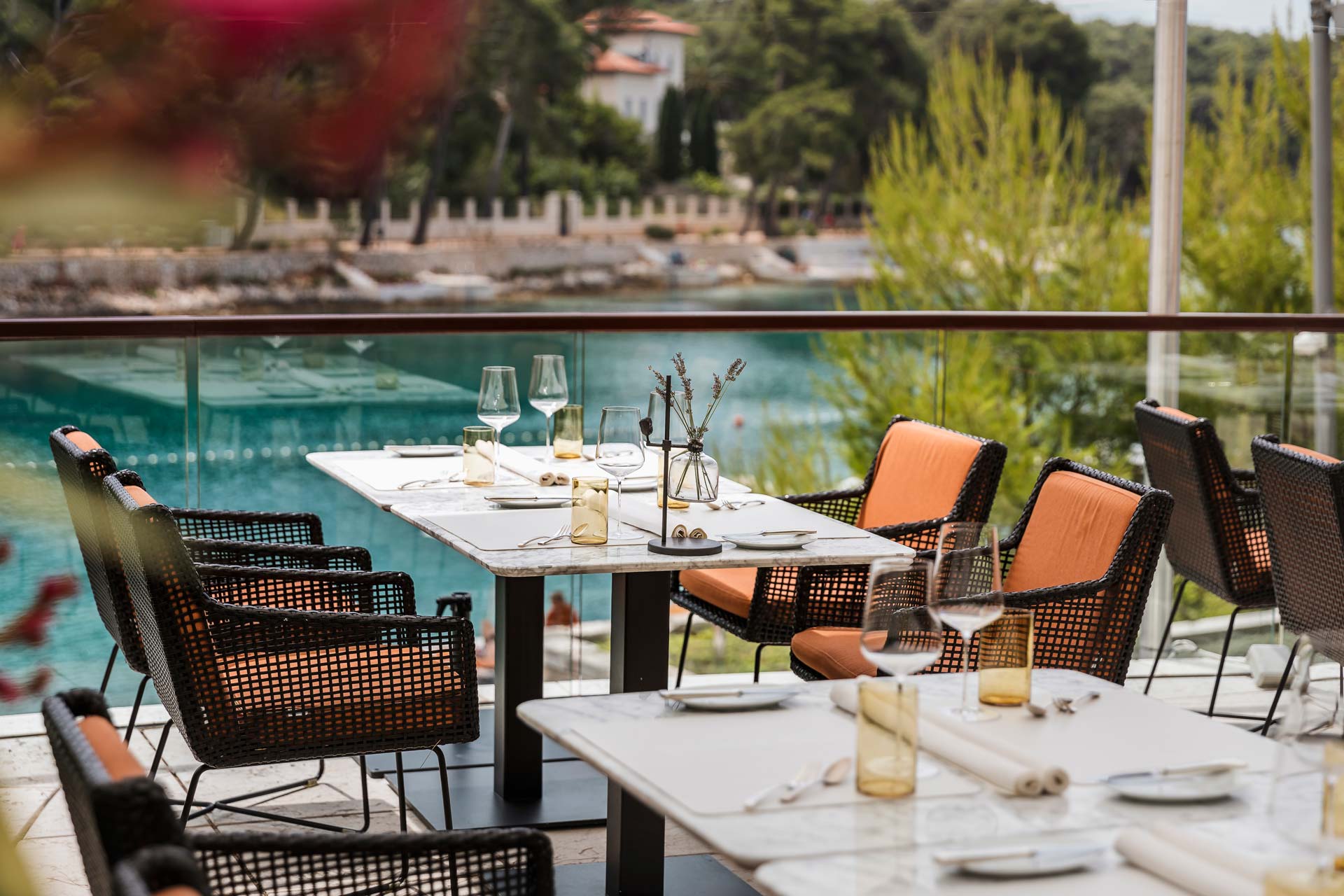 Star chef Michael Gollenz, who also hails from Austria, is the driving force behind the rave review-deserving menu that leaped to impressive 16.5 Gault Millau points after earning a Michelin Star last year.
Drawing inspirations from the fertile island soil and the abundance of the sea, chef Michael takes diners on a captivating gastronomic journey through remarkable dishes created from finest local produce, paying respect to tradition without compromising innovation. Nominated for the Best Fine Dining restaurant in Europe, Alfred Keller this season wows with an expanded daily menu featuring sensational surprises, like the delightful oyster French toast.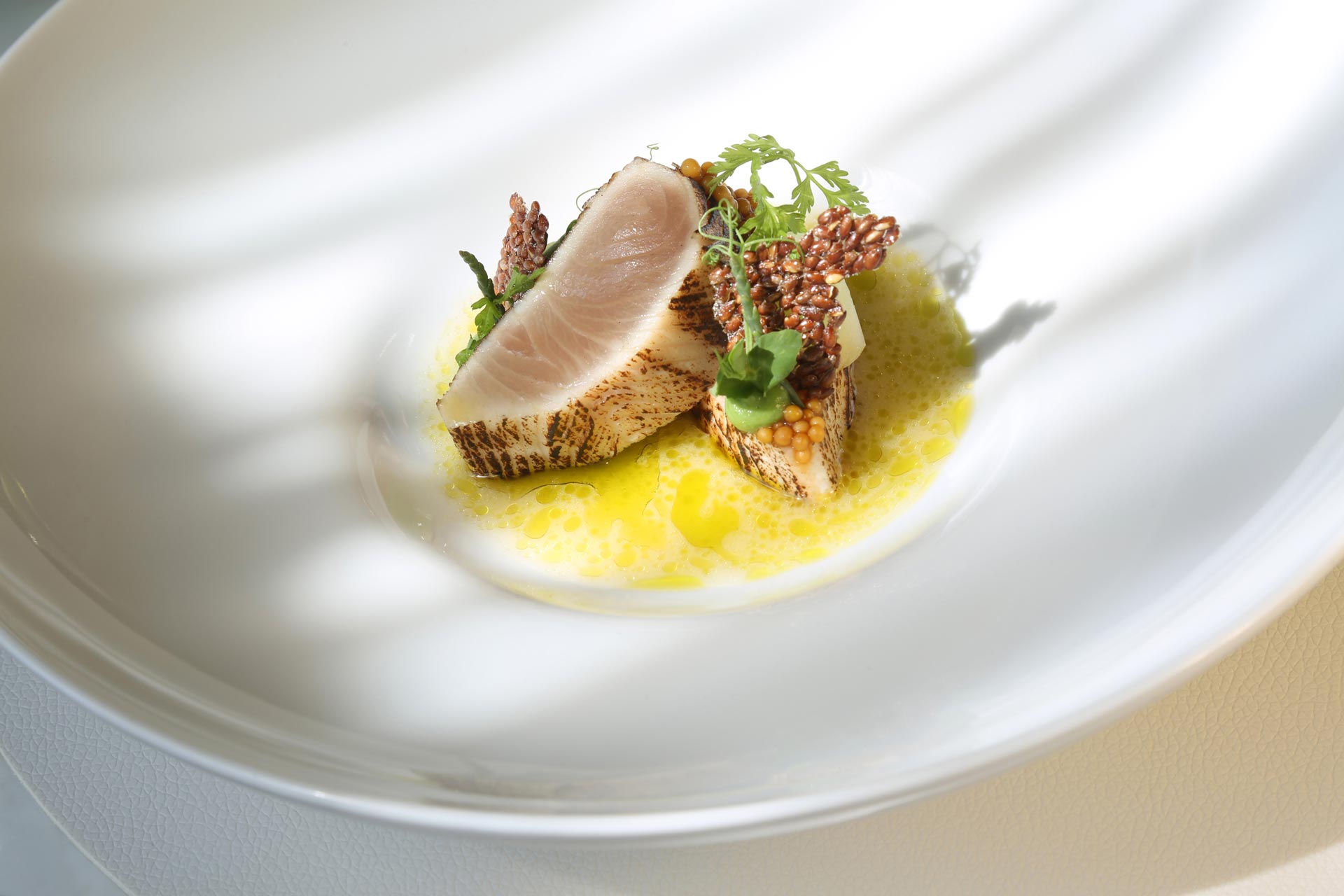 Nebo, Rijeka
Perched atop the fifth – and highest – floor of the glass castle that is Hilton Hotel Rijeka, Nebo (sky) wows with breathtaking views of the sea. One of the most interesting restaurants in Croatia, Nebo shines under the creative guidance of chef Deni Srdoč, who believes gastronomy is a globally understood art form, and finds inspiration in daily routine as well as distant travels, combining local and international ingredients.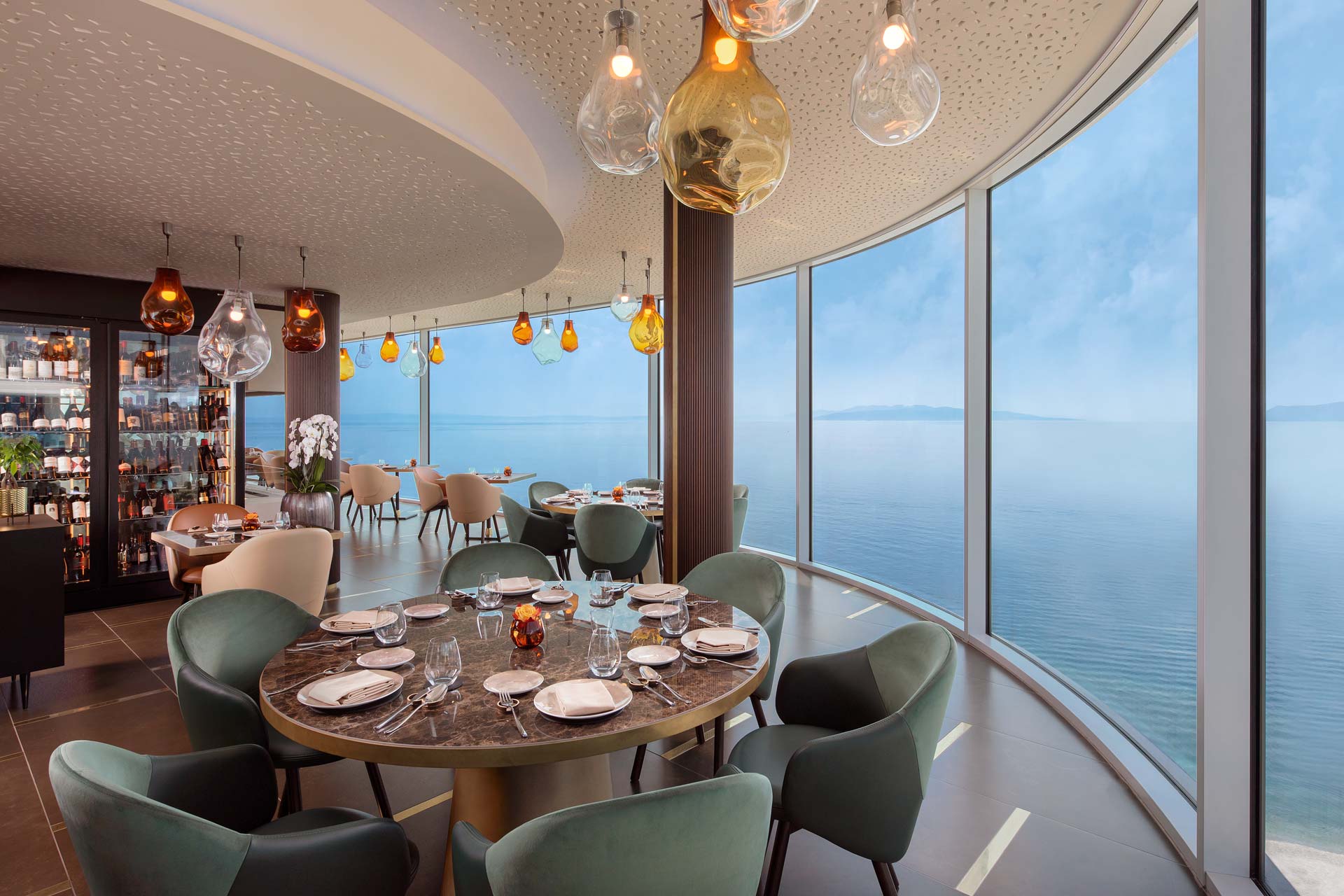 Modern and traditional meet on the menu in dishes inspired by all Croatian regions. Head sommelier Tomislav Mikinac – the sommelier champion of Istria and Kvarner – designed their wine menu with over 500 bottles, as fluid as the restaurant menu itself and constantly updated.
Signature cocktails by Dimitrije Vasiljević and lounge menu in Nebo Lounge might be just enough for some, but hungrier foodies will surely appreciate the romantic, honest and passionate menu of Nebo, where personal experience and high gastronomy are of equal importance.
Noel, Zagreb
Opened in 2016, when chef Goran Kočiš and sommelier Ivan Jug embarked on an ambitious foodie adventure, Noel is equally interesting for their creative seasonal menu and their high-brow wine menu. Noel hit the top extremely quickly and were awarded their first Michelin star in no time.
In 2020, chef Kočiš left, only to be replaced by one of the youngest and most talented chefs in Croatia, Bruno Vokal. Chef Bruno finds inspiration in everyday life and simple ingredients found in city markets, combining seasonal produce and other ingredients with extremely complex preparation techniques. In Noel nothing is rushed, from creation to serving, and their only goal is to delight the palate.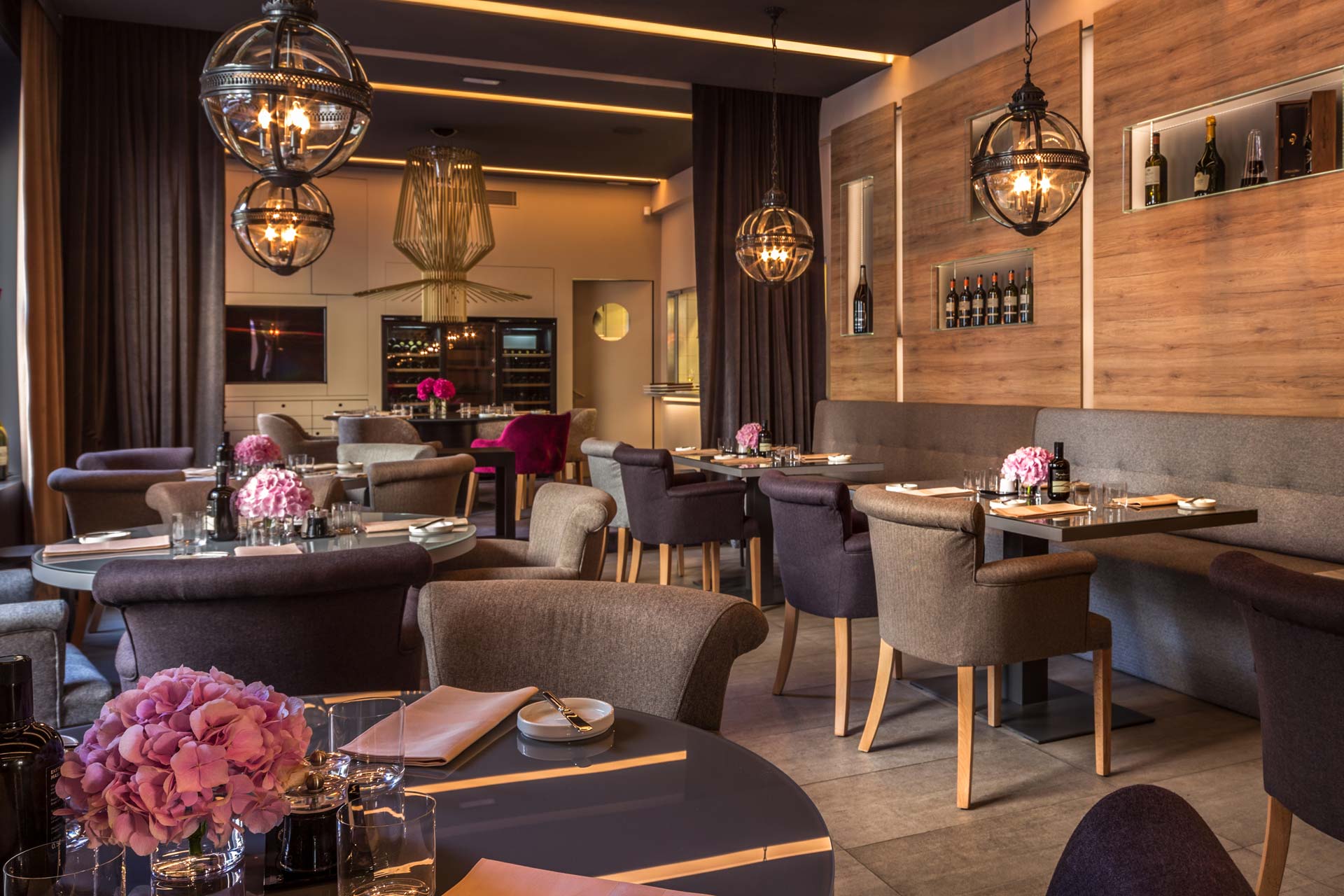 The atmosphere in Noel rivals that of restaurants in any capital of the world, with impeccable service, a euphoria-inducing wine menu and dedication to detail. Young bartender Karlo Ferenčak puts his extreme talent to good use, creating a cocktail menu that reveals his passion for spices and tea, and matches the restaurant menu perfectly.
Photos Dean Dubokovič, Dea Botica, Domagoj Miletić, Agli Amici, Alfred Keller, Boškinac, Pelegrini, Nebo, Monte, Noel, 360 & Draga di Lovrana