Preview of the new Azimut S7
Azimut Summer Wave will culminate in the Balearic islands
Launched in Porto Venere, the Azimut Summer Wave will touch on some of the Mediterranean's most enchanting destinations before docking at Palma de Mallorca on August 5 for the world preview of the Azimut S7, the latest addition to the Azimut Yachts S Collection, reserved for a highly select group of owners who will enjoy the privilege of going on board ahead of the Cannes Boat Show.
A rich programme of events will enliven the beaches and marinas of Bodrum, Mykonos, Mallorca, Ibiza and Formentera, with all the ingredients for a perfect, unforgettable summer and a single common denominator: a passion for the sea and the latest generation Made in Italy lifestyle – La Dolce Vita 3.0. With a backdrop of crystalline waters and cocktail parties rivalling the spectacle of summer sunsets, the Azimut fleet will ferry its guests around the most beautiful bays in the Mediterranean.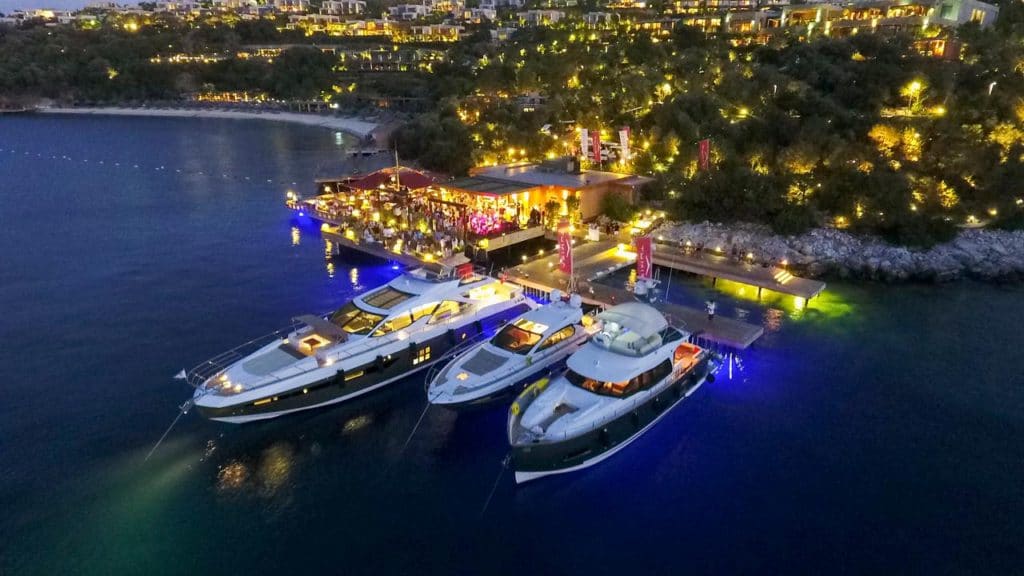 The Azimut Summer Wave got underway in Porto Venere with the Azimut Rendez-V Marine, an exclusive event organized by V Marine (official Azimut Yachts dealer), which drew over 200 guests and a fleet of 25 Azimut brand boats to the Ligurian resort. The inauguration of the Azimut Summer Wave featured some unique experiences, including a visit to the Comsubin naval base at Le Grazie (open to the public for the first time) and a gala dinner orchestrated by star chef Carlo Cracco. The harbour front was turned into an exclusive outdoor salon, with exquisite creations by Damiani Gioielli and Venini and tailored suits by Isaia and F.lli Tallia di Delfino ushering guests into an atmosphere of laidback luxury and Made in Italy beauty.