StellarPM has introduced a series of explorer power catamarans to its stable of new construction offerings.
With 32m (105ft) and 37m (121ft) models and various configurations of each offered this is a series that offers over and above the typical explorer yacht offerings.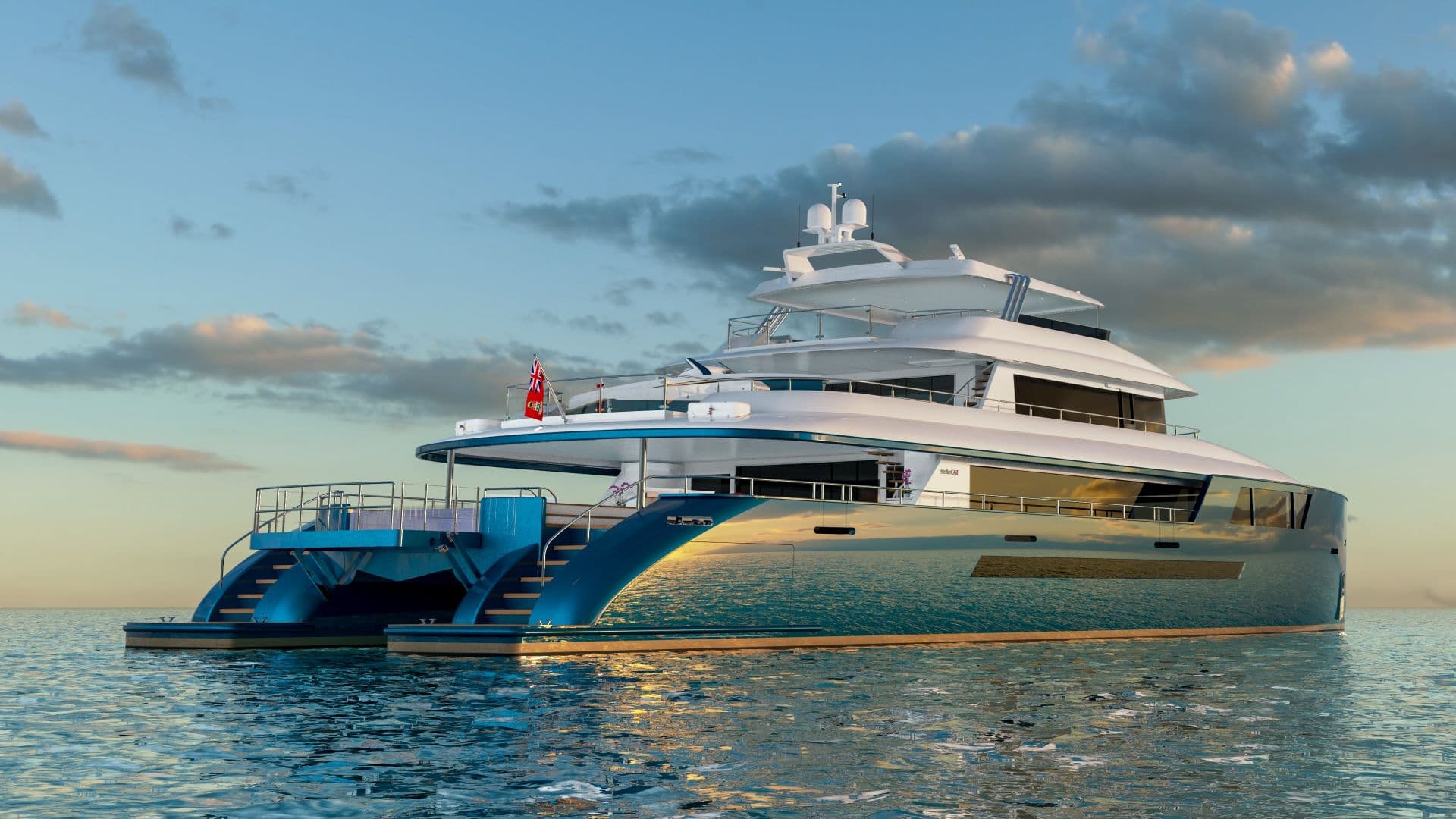 With ultra-wide beams each model is offered in either an 'M' configuration boasting an extended and strengthened upper deck to upper deck accommodate tender stowage. Or the alternative 'S' configuration of each model has a shorter main deck that allows for a very large tender on the main deck. In the case of the 37m a 12.5m one being possible.
For those that require a faster explorer, a full aluminium version of each model is offered with power from 1800hp C32 CATs topping out at 22 knots whilst still offering a very respectable 2400 nautical mile range.
Offering a 20 month delivery time from signing of a construction agreement StellarEXP hulls are certified as constructed to Lloyd's Register +100A1 SSC, Yacht, Mono, G6 and a choice of full class compliance is offered to the customer. The hull and superstructure construction together with assembly and finishing is at the StellarPM yard in Hai Phong, Vietnam with modular interiors constructed at the StellarPM factory in Zhuhai, PRC. All naval architecture is from Ginton Naval Architects of the Netherlands.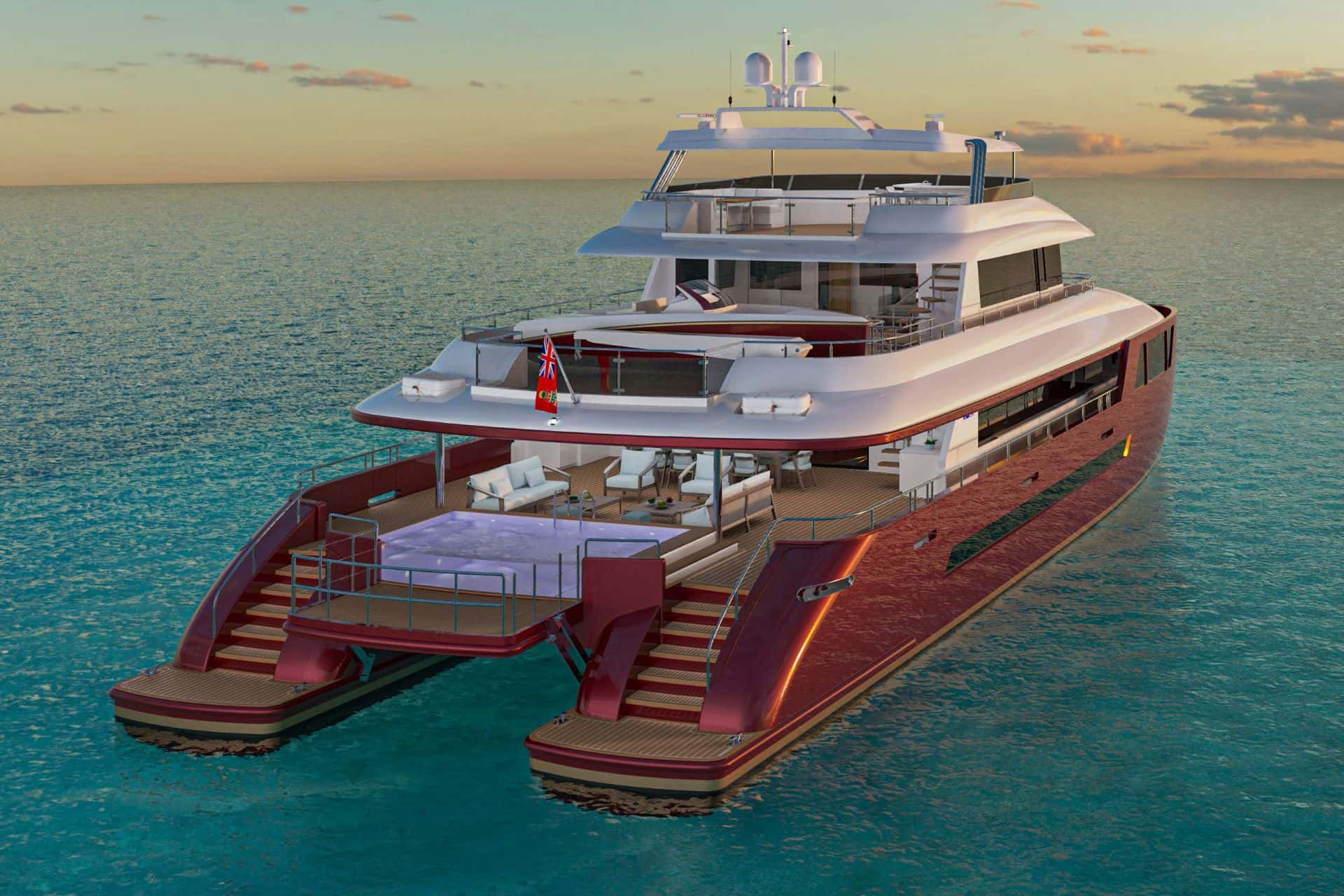 Chris Holmes, Principal and Founder of StellarPM comments 'It has been our dream to offer really safe and substantial explorer yachts to the market for some time now and the StellarEXP series is a culmination of our long history of yacht building, yard managing, and yacht renewing. The power catamaran hull delivers superb fuel efficiency and maximum stability and for those that use their yachts to venture further afield into more remote locations the storage on board and redundant systems on all critical machinery combined with a Northern European superyacht quality interior offers the reassurance and comfort that long periods at sea entail.'
Photos StellarPM
No tags for this post.