Developed by designer Alberto Mancini, the new Tankoa T560 Apache draws its inspiration from Mancini's 76-metre T760 Apache design that was first unveiled at the Monaco Yacht Show in 2021. It's no small feat to take the features of a large yacht and translate them into a smaller package, but the Tankoa team and the Mancini studio relished the opportunity.
Up top, the bridge deck offers captain and crew – and interested guests – an unrivaled view for pilotage. The seamanlike positioning of the main helm also frees up the upper deck for something truly extraordinary – a feature borrowed from the T760 Apache concept but delivered so perfectly that it could have been made for the T560 model.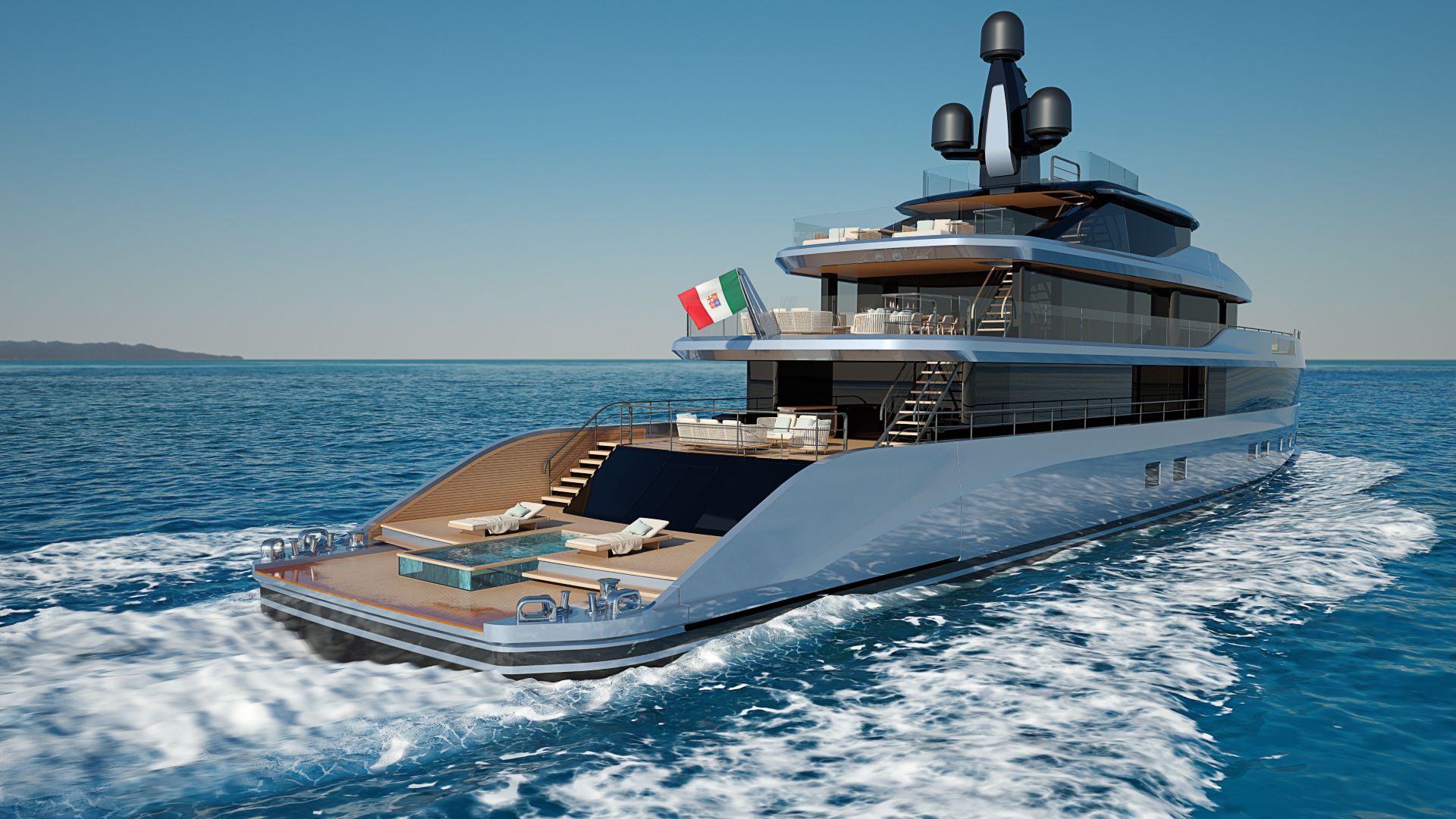 It is here that the owner's suite takes pride of place, with its forward position not only conferring exceptional panoramic views from the 50-square-metre interior studio apartment, but also allowing for a huge private terrace complete with 5.5-metre flying pool and an alfresco lounge area with a firepit at its centre.
Further aft, an inviting upper saloon leads out to a large upper aft terrace complete with alfresco dining for 12, while one deck down the communal guest areas are kept beach-chic informal with a comfortable aft saloon and a convertible forward dining area. The layout also allows for five guest suites all located forward at main deck level – a rare feature for a yacht of this size – including a full-beam VIP forward and four sumptuous twin/double cabins with exceptional sea views.
With guest cabins at main deck level, crew are afforded a generous area for their quarters on the lower deck, while midships area is offered to owner and guests as a wellness centre to port and a gym to starboard with drop-down waterside terrace. The tender garage is located forward at main deck level, behind the mooring deck and under the owner's terrace, offering space for a 7-metre tender, rescue boat and toys.
If beach chic was the American owners' desire, that's certainly what they got with another superb feature carried over from the larger concept – a beach club and waterside aft deck with a 4-metre glass pool and drop-down side balconies that create a vast 90-square-metre play-space. Stylish smoked glass in the transom connects the inner part of the beach club to the exterior, while the main aft deck – connected to the beach club via two aft stairs – serves more as an upper terrace than a separate guest area.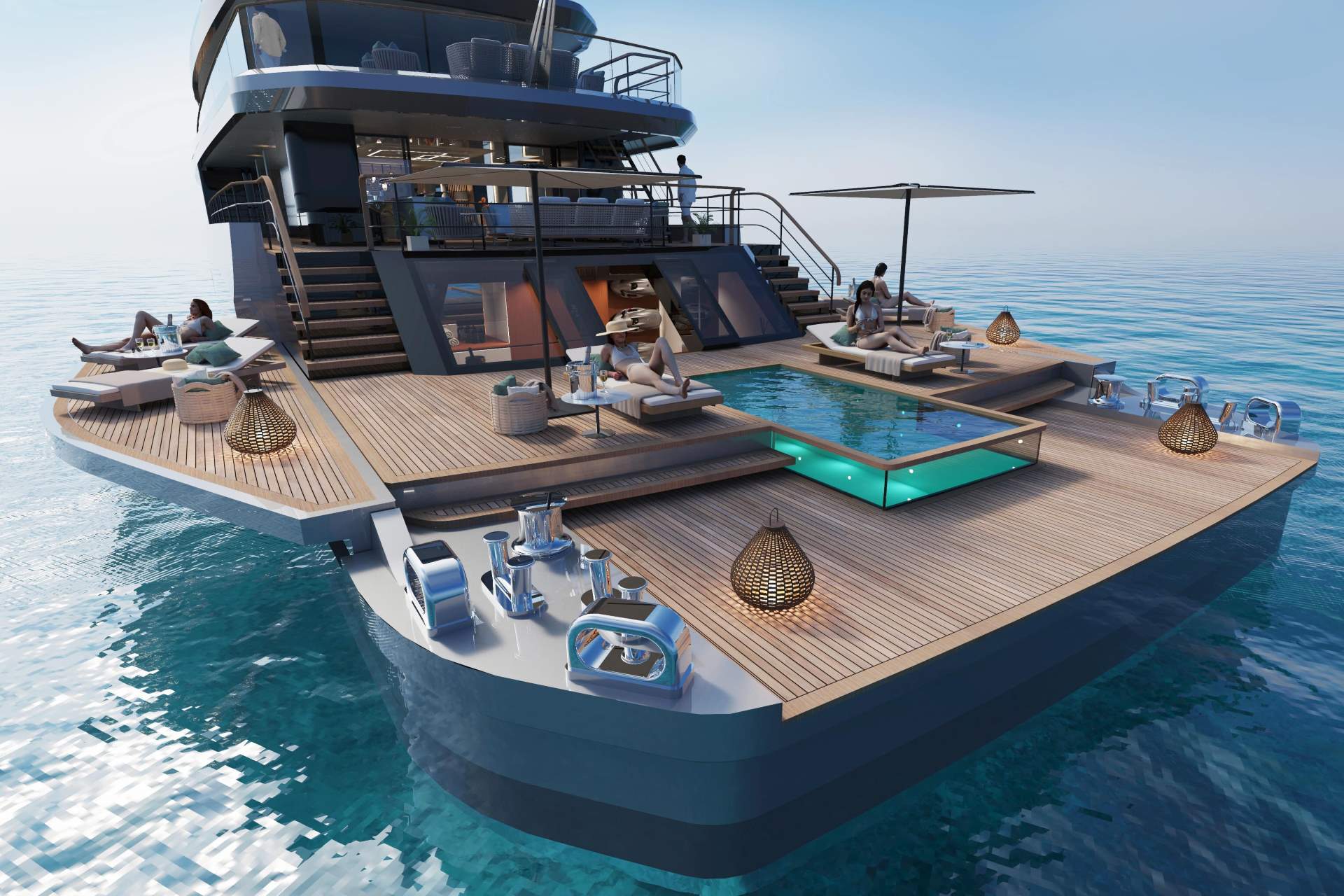 It's the seamless flow of interior to exterior that really marks the Tankoa T560 Apache, however, and this practical and invitingly informal layout is coupled to seamlessly flowing lines that brilliantly disguise the yacht's impressive 840GT volume. It speaks to Mancini's design nous and the strength of the original concept that so many of the key features have transferred from the larger concept to this new yacht.
Photos Tankoa