The Tankoa Yachts boutique shipyard in Genoa is bustling with activity following the recent arrival of the T580 'World Wide Explorer'. The yacht sailed to the shipyard with an already assembled hull and superstructure; the engines and generators were also present and mounted on board. The 58-metre yacht with sporty lines, designed by Francesco Paszkowski (and Margherita Casprini, who collaborated on the interior design), is a full-custom project, designed for long voyages and with a range of over 5,000 nautical miles.
Among the distinguishing features of the Tankoa T580, it is worth mentioning the helideck at the bow, which contrasts with the large beach club, with folding terrace, and a spa equipped with a massage room at the stern. The gym and the swimming pool are located on the fly deck. The garage is particularly large and can house two tenders, one of which is a nine-metre 'limotender'. There are five guest cabins in addition to the owner's cabin. A particularly unusual feature is the long panoramic corridor on the lower deck, which connects the cabins directly with the beach area, passing through the open engine room.
The metalworking phase on the Tankoa T580, which, it must be remembered, will have a steel hull with aluminium superstructure, is currently in the completion phase, with the welding of the elements that will form the main internal and external details. In particular, the preparation of the interior metal structures is continuing simultaneously on all decks, with the action focused mainly on the technical areas so that the main machinery can be installed.
At the same time, the construction of the main mast is also in progress, as is that of the aft hatches, the bow garage and the owner's cabin (which has a large opening balcony). The hawseholes for the anchors, with the related hawsepipe for the passage of the anchor chain, are still under construction. Furthermore, the last finishing welds are being completed on some details of the external hull; this will be soon followed by laying out the external points for the application of the plaster.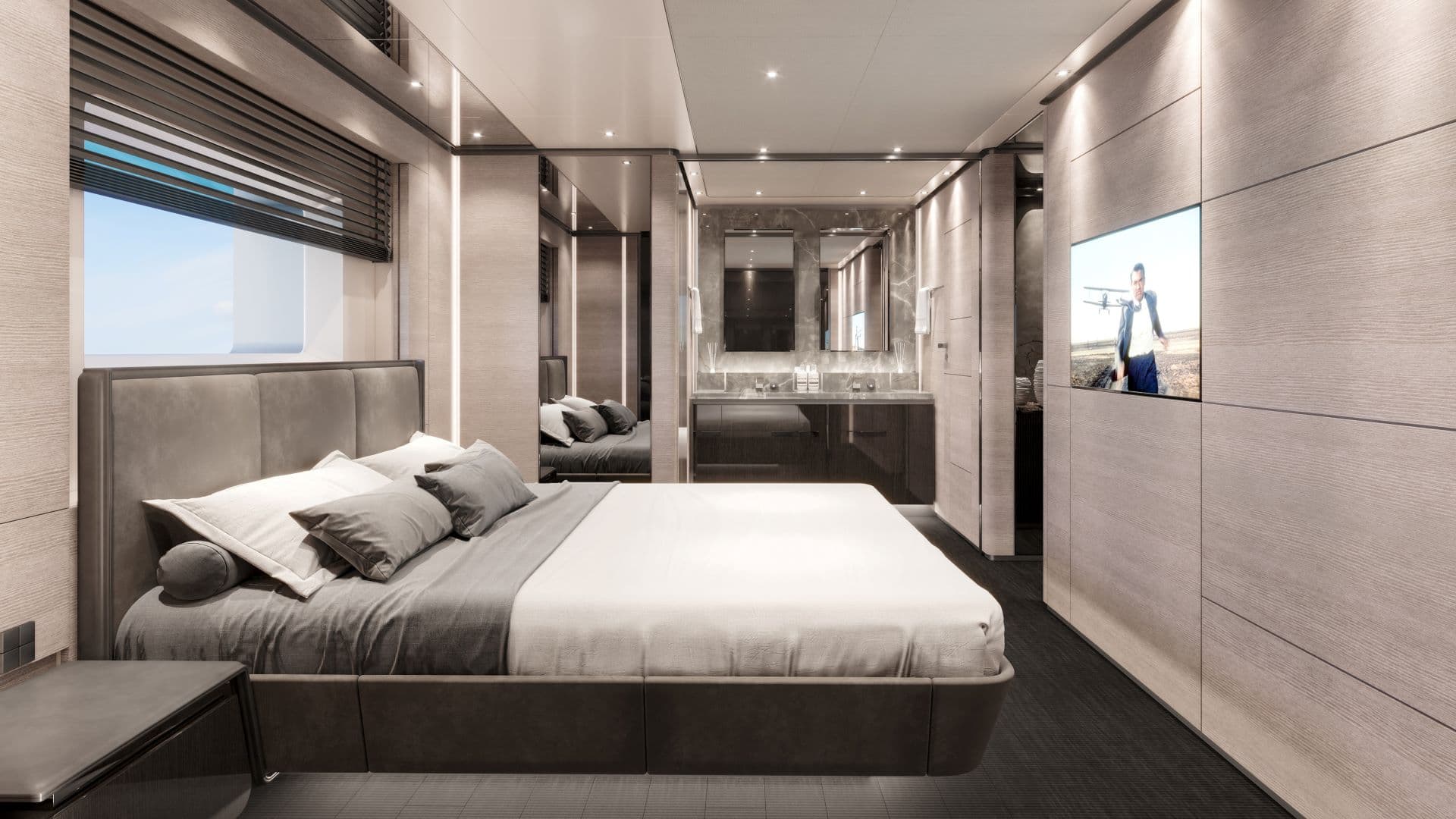 Structural and non-structural passages have been built internally for pipes, ventilation ducts and cables, while fittings are continuing on the lower decks: in particular, in the guest and crew area, soundproofing and insulation interventions are under way with the use of rock wool and soundproofing plates.
The T580, which was sold in 2021 to an owner the Tankoa shipyard was already acquainted with, will be launched in 2024 and will pave the way for a series of full custom projects that Tankoa is creating in collaboration with various Italian and international designers, confirming the ability of the Genoa-based shipyard to develop and implement totally customisable projects.
'This new yacht, our first 58m, is the result of years of collaboration between the Paszkowski studio and Tankoa,' says Eva Orsi, President of Tankoa Yachts. 'I am proud of this new project, which for the owner represents an evolution of their previous 50m yacht. Its timeless profile, combined with some cutting-edge solutions, is the result of teamwork that involved the client, the designer and the shipyard, delivering a yacht that is the best combination of elegance and functionality. This build confirms Tankoa's reputation as a boutique shipyard.'
Photos Tankoa Yachts