YPI CREW, a leading yacht crew recruitment company, has released its 2023 Yacht Crew Salaries Report following a positive and fast-paced year in yacht crew placement. The report outlines trends in the industry and emphasizes the importance of flexibility in attracting top talent.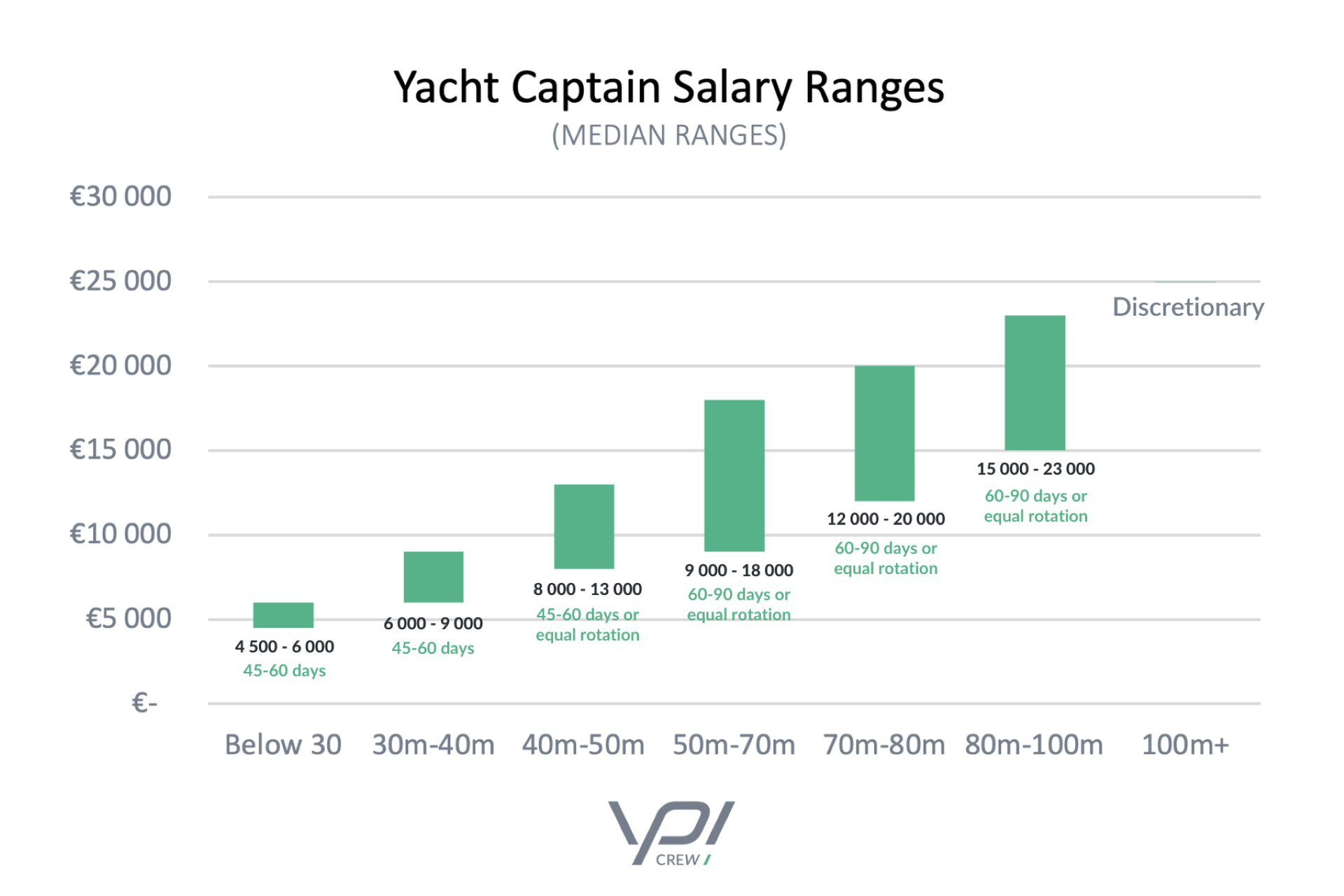 2022 marked a significant shift in the yachting industry, as the effects of Covid-19 began to wane. One key trend that emerged was the extension of scheduled or rotational leave to positions outside of the engine room and the bridge. Crew members are increasingly focused on achieving a harmonious work-life balance, leading yachts to adapt their leave packages to remain competitive.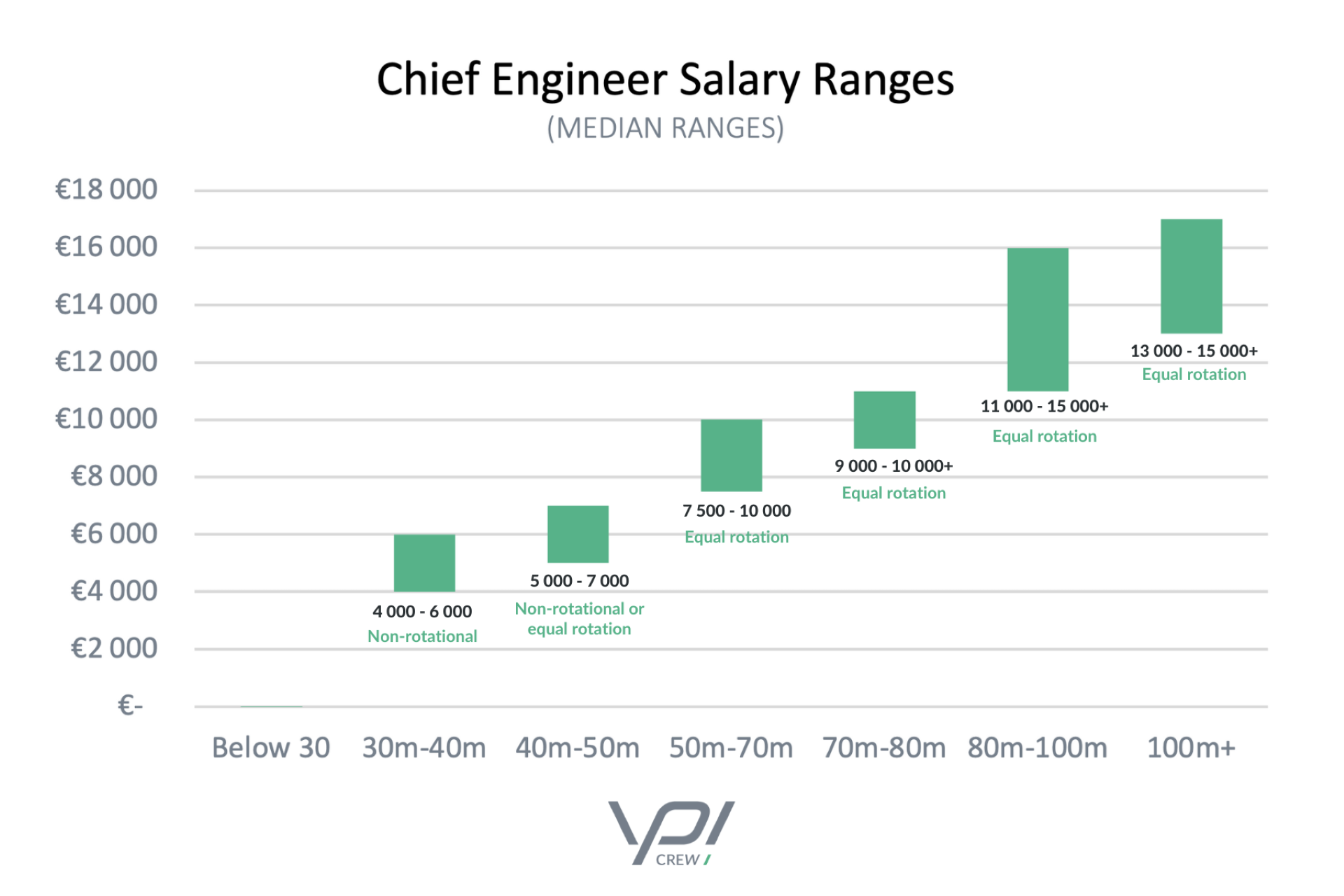 Flexibility with regards to leave has become a key factor for all departments and allows for a larger pool of candidates who are fully committed to the yacht, its programme and owner.
Both the Deck/Bosun's and the Interior/Galley Departments have witnessed a steady trend towards increased leave packages. Senior Stews, for example, now seek a minimum of 90 days leave, and 95% of Chief Stews look for full rotation. Stew Head of Departments have come to realize the benefits of scheduled or rotational leave, a perk that was once reserved for Engineers or Officer/Captains Departments.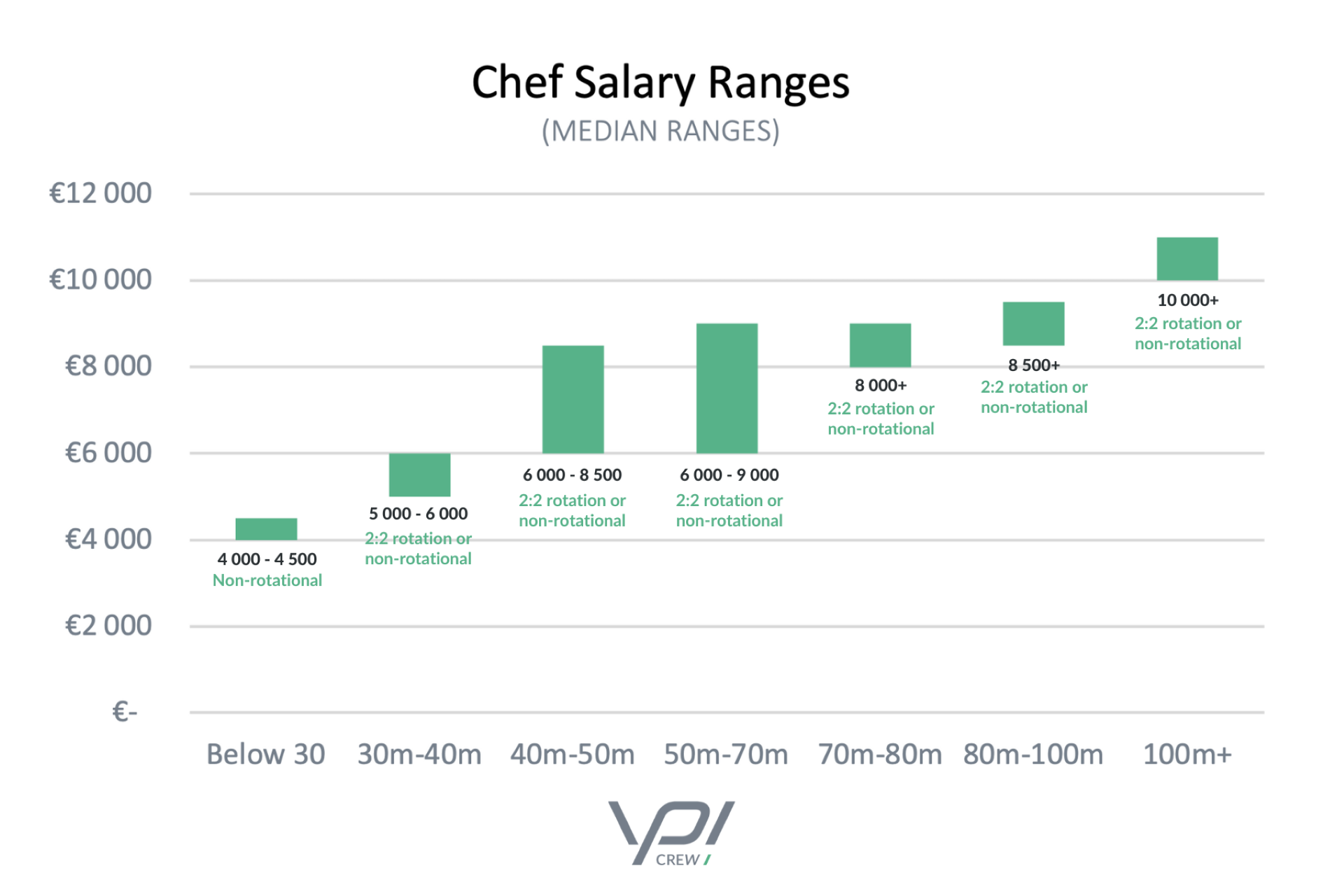 Additionally, and in order to compete with the larger yachts, an important number of yachts under 70metres are now also considering increased leave packages to secure top crew.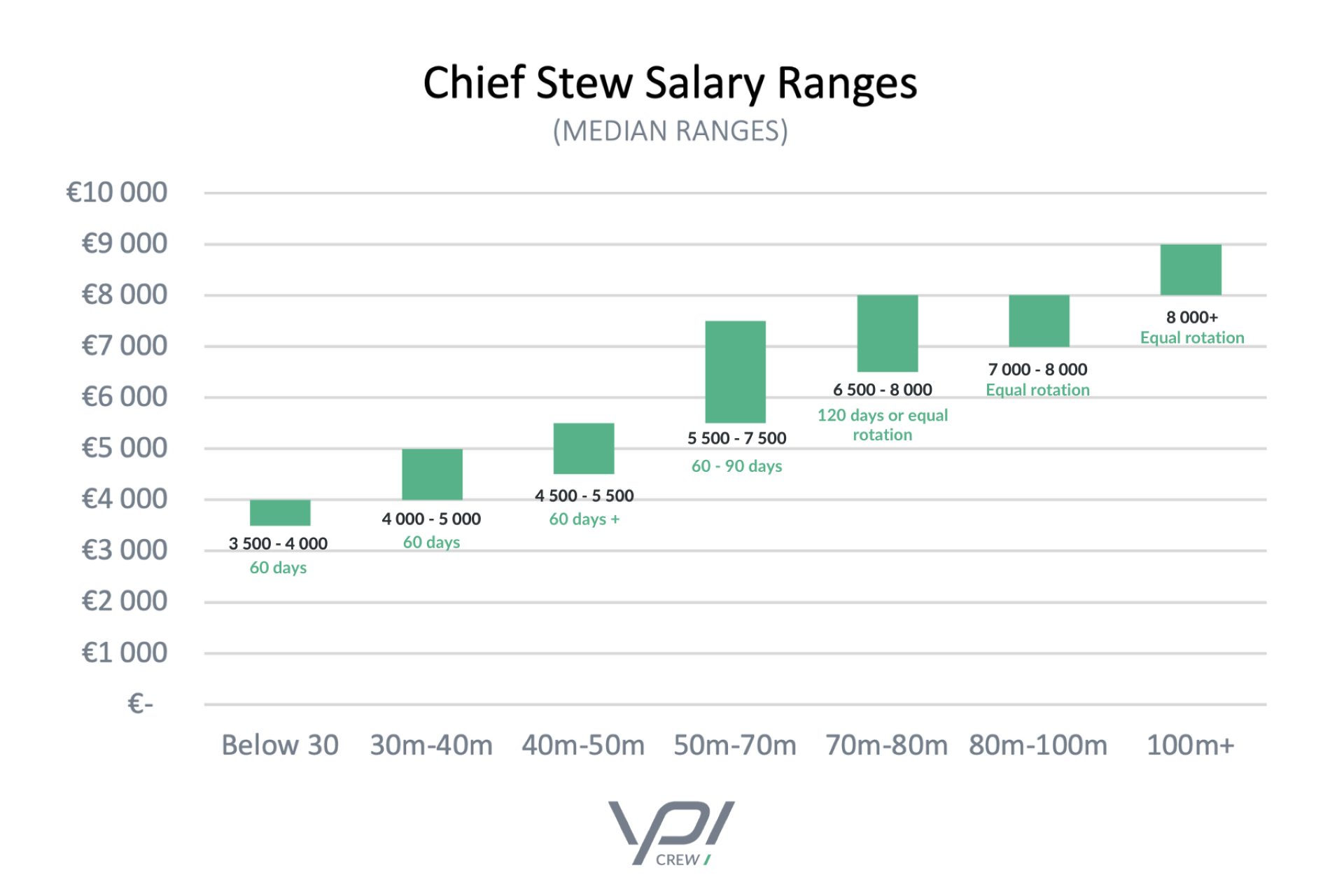 It's important to note that the salaries listed in the report are median range salaries and can vary based on factors such as job-specific skills, professional qualifications, and experience.
For a full report visit YPI CREW website. https://www.ypicrew.com/yacht-crew-salary-guide
ABOUT YPI CREW:
Established in 2002, YPI CREW has been connecting people with their dream careers on board superyachts for over two decades. Our purpose is to allow new generations to discover yachting, whilst also helping seasoned crew to advance their career and develop their talents. Our recruiters are solution driven; they have a voice, an opinion, and champion their candidates for the right jobs on the best yachts. From our home in the yachting capital of Antibes on the French Côte d'Azur, we source and recruit the best yacht crew worldwide. Our recruitment experts connect the best talent, from deckhands to captains, engineers, chefs and interior crew with every yacht we work with. We build united, high-performing crew able to deliver the ultimate guest experience on board yachts all over the world and, simultaneously, allow the fostering of new life experiences. YPI CREW are proud to be part of the esteemed Schulte Group, a global ship owning and management company with over 135 years of expertise in the commercial maritime industry.