The picturesque town of Skradin is located at the very mouth of the Krka river, were two thousand years ago even the ancient Romans moored their galleys
Even though Skradin (43° 49' N, 15° 55.6′ E) is protected from all winds, keep in mind that bura and jugo are very strong, and that sea currents can rather speed up the river flow, especially after heavy rainfall. You can moor your boat in the ACI marina Skradin or right by the waterfront, and despite the official ban, anchoring is tolerated. ACI marina is located in the narrow bay, northwest of the Skradin quay, and it offers the basic associated equipment.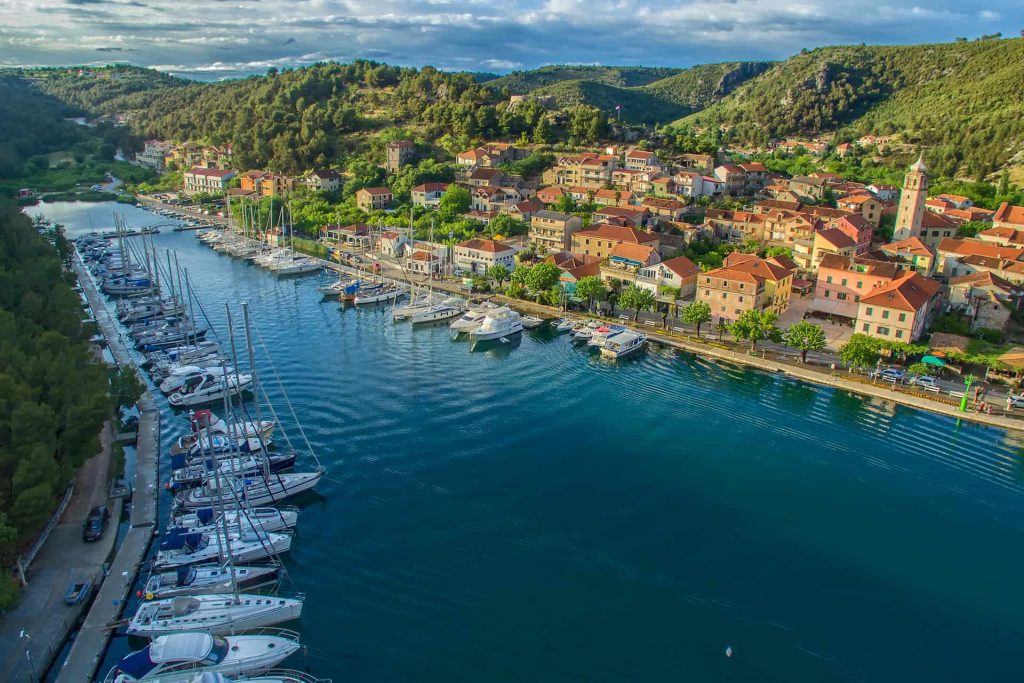 It is quite spacious, making the boat arrivals and departures an undemanding task. Apart from some twenty moorings, the waterfront includes water and power supply connections, and a small sanitary facility that is always crowded. The silty riverbed is a great holding material for anchoring, and the boats can be anchored almost everywhere – southwest of the marina in a gentle meander of the Krka river, in Vozarica and Srednja draga bays, or by the western coast of the canyon where aft moorings can be moored by the coast as well.
The secret of ancient Skradin is hidden in the harmony of its good strategic position, in the depths of its rivers and sea and in its unusually beautiful scenery
Nevertheless, when anchoring your boat, make sure you are not in the waterway. Take a stroll down the streets of Skradin, its passages and stairs; feel the hint of Venice of the past and find out why the entire old town centre was proclaimed a protected cultural monument.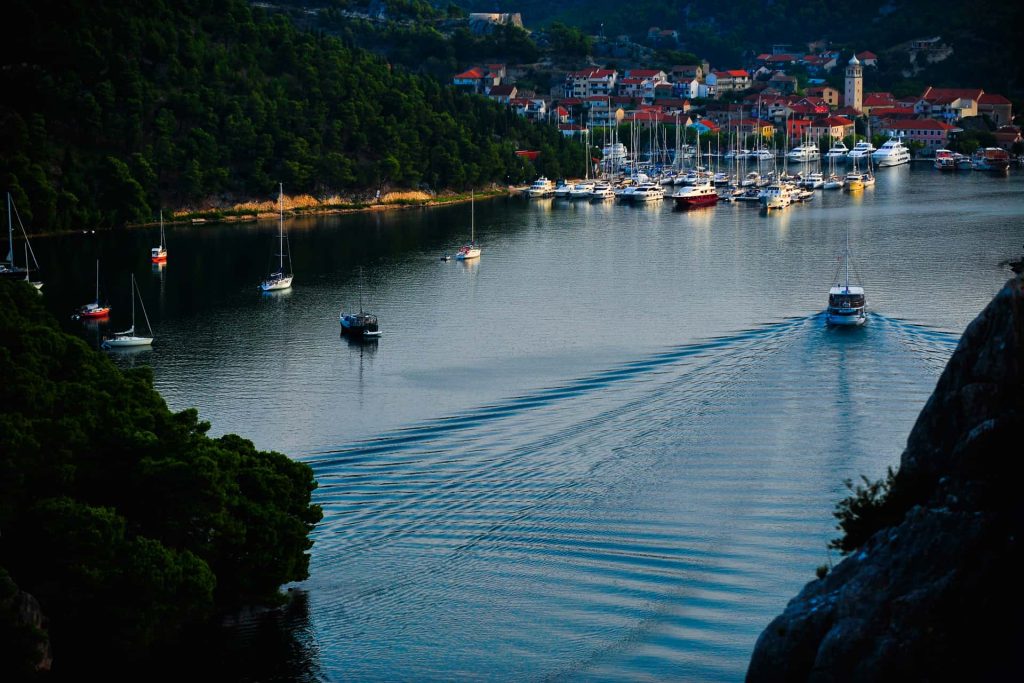 Be sure to visit the bell tower and the Catholic Church of Blessed Virgin Mary's Birth, with the pipe organ as its most precious part, which was proclaimed a state cultural property. You should certainly visit the iconic restaurant Cantinetta, which used to be a tavern where in the summertime, around five o'clock, one could go for an afternoon snack.
They boast countless and original delicacies, and out of a wide range thereof, we would recommend čokalice (sand-smelt-like fish), mini-kozice (small shrimp) from the Lake Prokljan and the veal risotto which is prepared for at least six hours.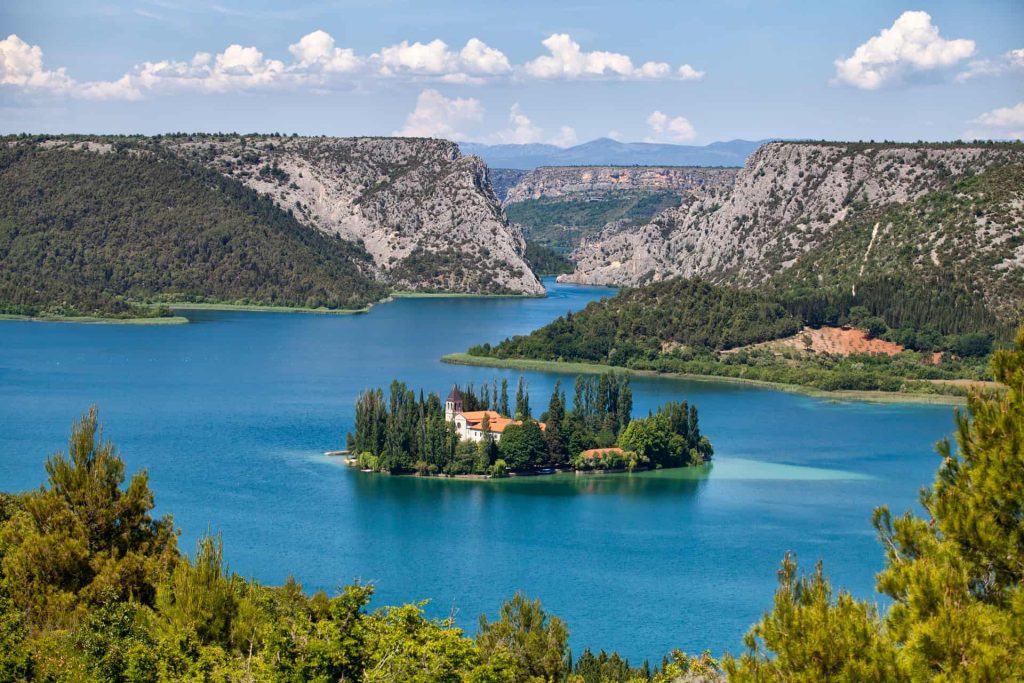 Another option is for you to go half a mile further by the tavern's dinghy or taxi boat to Vidrovača, situated at the very entrance to Skradin, beneath the Krka bridge. The atmosphere and the food are absolutely praiseworthy, and they also offer some twenty of their own berths. Make sure to visit the National Park Krka – set off by a day-trip boat towards the Franciscan monastery on Visovac island and Roški slap waterfall; take a stroll down the numerous pathways across the forest, visit the ethno village and go for a swim beneath the most famous waterfall – Skradinski buk.
You can reach the magnificent cascades by bike as well; and 15 km away from Skradin the Bribirska glavica archaeological site awaits, also known as the 'Croatian Troy'. The third option, equally pleasant and smooth, would be to explore the mild coasts of the Lake Prokljan.
Photos by Ivo Pervan, Denis Peroš & Ivo Biočina