Azimut Grande S10, the new S Collection flagship, is the result of collaboration with designer Alberto Mancini, working for the first time with the Avigliana-based shipyard, and designer Francesco Guida for the interiors. A unique yacht, it is sporty but has impeccable class, skilfully bringing together in 28 metres of length the elegance of a megasailer, the architecture of a modern villa on the sea and, not least, the sporty personality of automotive design.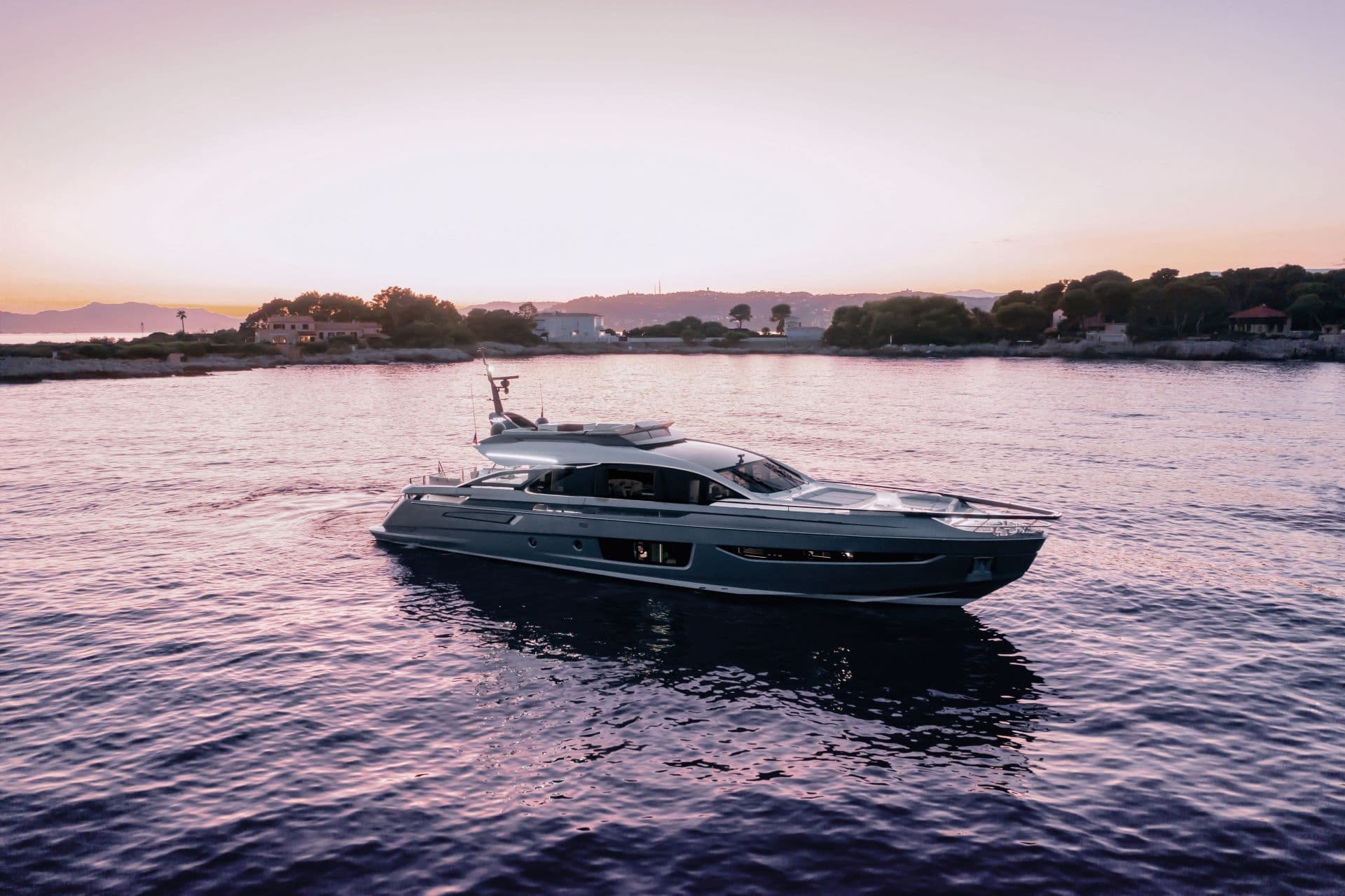 An atypical and unrepeatable boat, the new S Collection flagship exists to amaze with its exclusive original features. The design springs from collaboration between the Avigliana-based shipyard and Alberto Mancini. Highly regarded for his purist approach, Mancini habitually draws inspiration from the aerospace and automotive worlds, which he knows very well because of his training as a car designer.
Azimut Grande S10 is a sporty luxury yacht but with class, more gentlemanly than typical sports boats and featuring flowing lines combined with exceptional performance. As it has done many times in the past, with this model Azimut Yachts again exceeds the usual market standards to chart a new course for the whole industry.
The design philosophy behind the Grande S10 is tied to the concept of total onboard liveability, based on three fundamental images.
The first image is that of a big, classically-styled megasailer, on which the slightly lowered cockpit amidships represents the fulcrum of social interaction, intended as the perfect refuge for relaxing and sheltering from the sun.
The second is that of a refined modern villa on the sea, with multi-level terraces leading gradually down to the water: the same approach underpins the design of the Grande S10, on which a flush deck left completely free represents an unprecedented solution, offering a raised vantage point over the sea.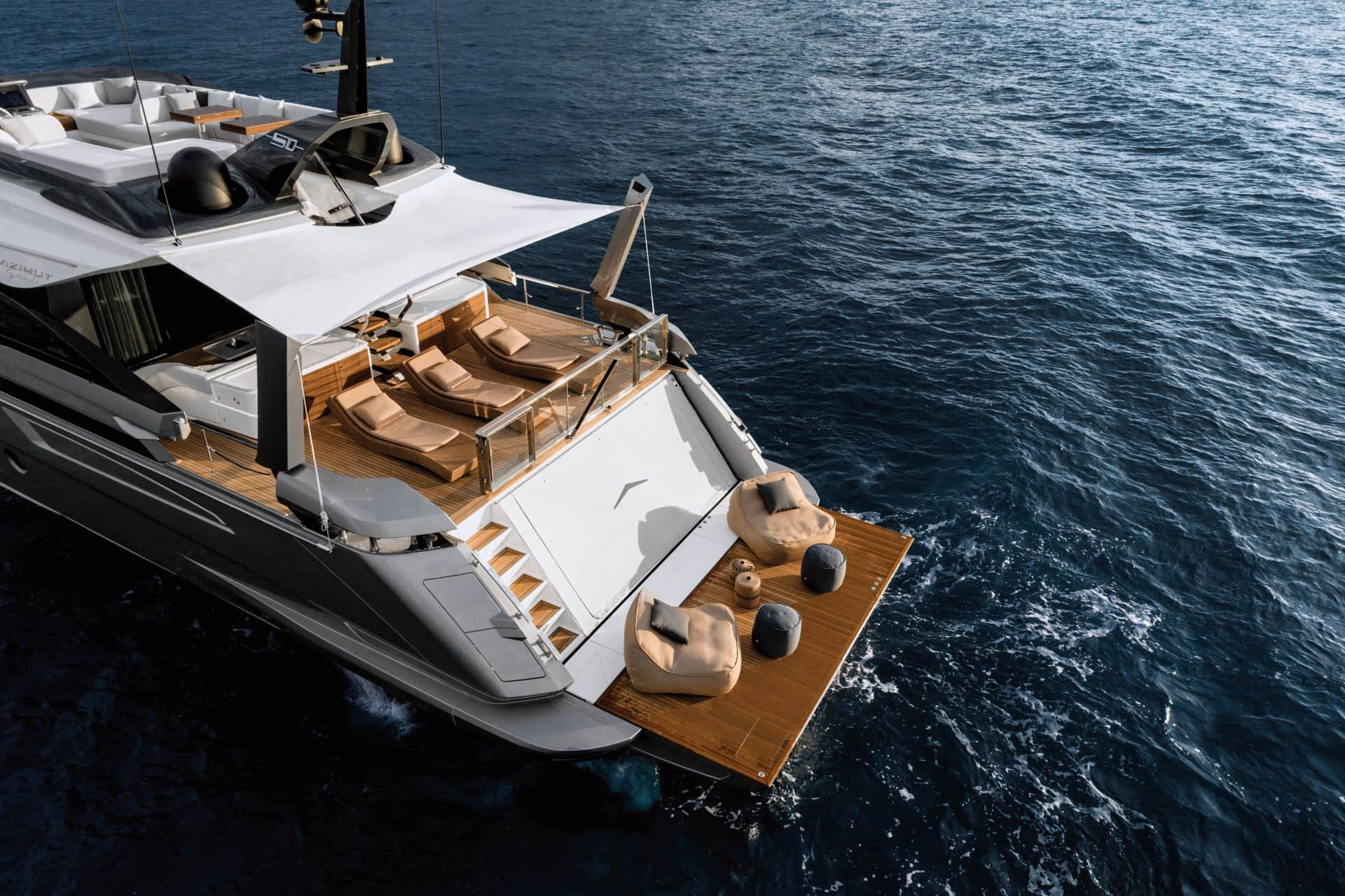 It is also a space that the owner can furnish and use as they best see fit. With sun loungers, for example, which can then be removed when the sun goes down to create the ideal space for an evening party, or fitted with a jacuzzi area, or a simple but elegant lounge.
As can be seen, the terrace is a central element of the Grande S10, connecting with the liveability and social interaction of villas and megasailers. It is a space that communicates and converses with the sea, free of any visual impediments.
The stern railing is a glazed surface designed to be almost invisible, establishing discrete and elegant contact between two settings on two different levels. Access to the full-beam beach club at water level is down hidden steps, in an innovative solution that leaves the transom with even cleaner lines.
The exterior and interior settings, like the living area, communicate through fully recessed doors, while similar materials and colour shades accentuate the continuity between outdoor and indoor spaces.
Photos Azimut Yachts