While the hybrid and electric systems are slowly, but surely, finding their way onto leisure yachts, the inboard and outboard electric engine sector is on the verge of a revolution
Although navigation using electric engines is still just a pie in the sky, the yachting industry's greatest dream, there have been some visible shifts in the application of electric systems overall. Advancing faster than other systems are electric outboard engines, whose batteries are easily chargeable on a larger vessel or in a marina, powerful enough for every type of tender.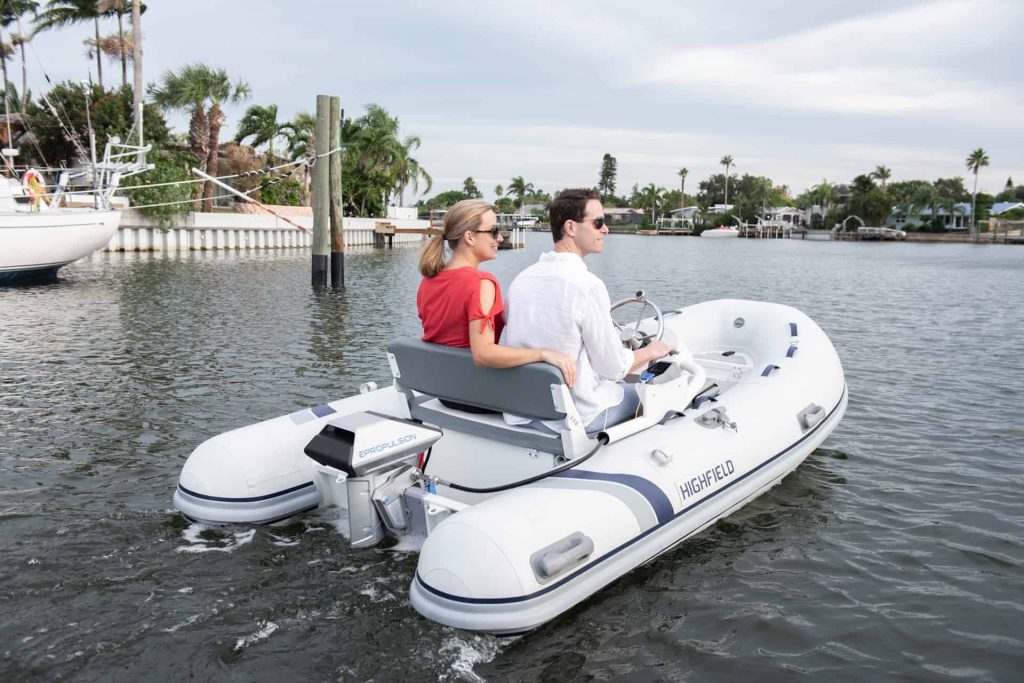 While not perfect, this solution at least looks in the right direction, and these days electric engines will get over two hours of navigation, covering most of the needs of modern yachtsmen – transfers to and from the yacht, leisure purposes and safety. Low maintenance cost, quiet and environmentally friendly navigation, and instant availability of entire power are something every engine fan would want, even from a car engine.
Proof of quality and practicality of electric engines was the recent electric boat race in the Venetian Lagoon, won by Slovenian company E'dyn – but basically won by every participant. We have selected three brands whose products have the most potential to find their way onto leisure yachts.
Torqeedo
Founded by dr. Christoph Ballin and dr. Friedrich Böbel back in 2004., when electric mobility was a crazy brave idea, Torqeedo is the leading global maker of outboard and inboard electric engines. They make every type of engine; penta, trolling, floor engines, even foil control systems for America's Cup multi-hulls. Recent partnership with giant car maker BMW allowed Torqeedo to implement their systems in a wider array of vessels, and now they can be found on kayaks, sailing boats, multi-hulls (Cruise 10 and Deep Blue 25 Saildrive), larger boats and the BMW i3 car.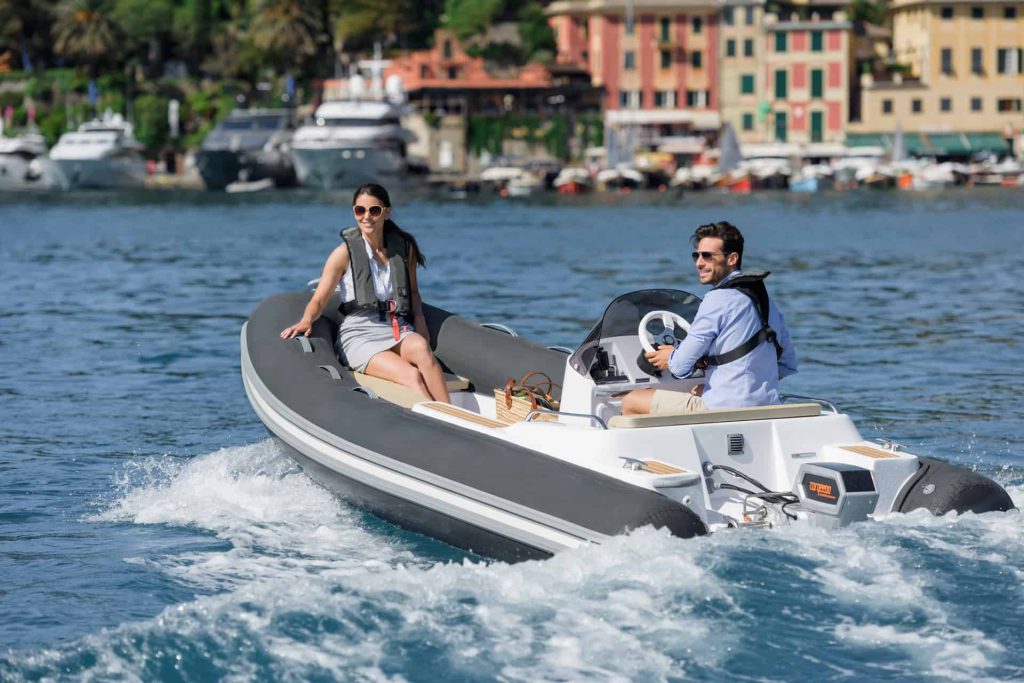 In addition to their small penta series and trolling series, Torqeedo makes four outboard engines with power ranging from 3 to 80 hp. The most powerful electric engine they make is the Deep Blue 100i, with 100 kW (135 hp), recently installed on a Frauscher 740 Mirage Air. For vessels up to 120 feet, Torqeedo has designed the first fully integrated electric system capable of providing power for both the ship's engines and systems. The system combines solar and hydro power generated aboard, and coupled with engines ranging from 25 to 100 kW (360 V), it allows over 50 miles of navigation without the use of generators.
Hydrogenesis begins at four knots
This combination of luxury and technology on larger yachts has only been made possible recently, and will take the yachting experience to sublimely quiet, without vibrations or emissions. The system also adds to the autonomy, promising an experience of a lifetime, without any negative consequences on the marine environment.
ePropulsion
ePropulsion specializes in electric penta engines, and have launched seven new EVO engines in 2021. Their engines are the first on the market to have hydrogeneration capabilities, meaning electric engines installed on sailboats have the capacity to charge their own batteries when the boat is using wind power. Ranging from 3 to 9,9 hp and with a Pod Drive option, ePropulsion engines are truly innovative and will change the way we sail.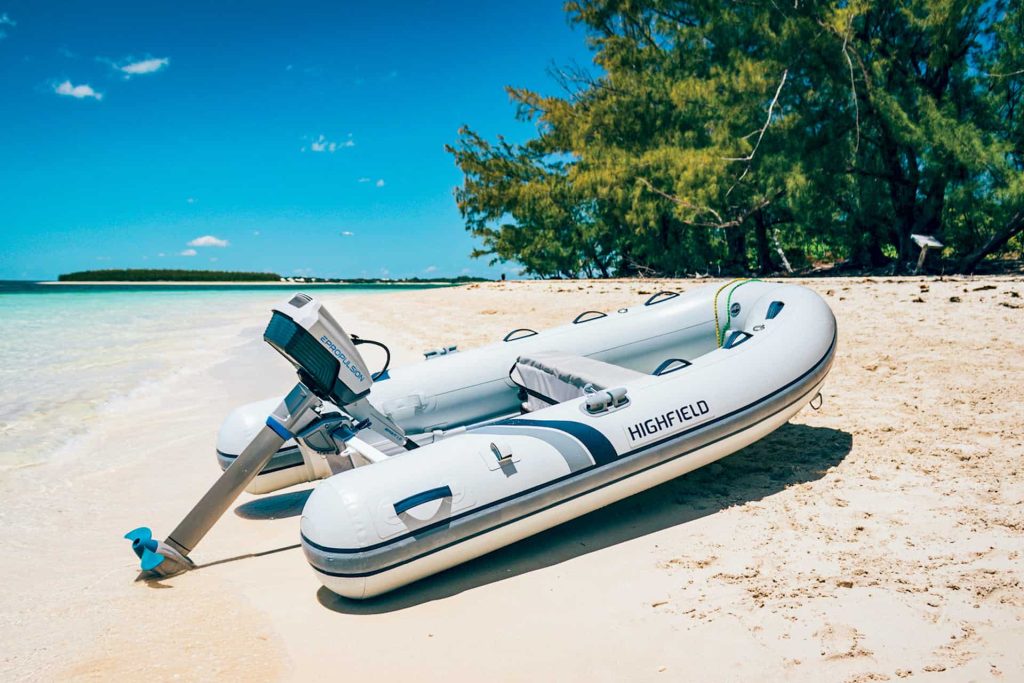 These engines are equally ideal for installation on sailing boats or on tenders, seeing how the hydrogeneration can be used even if tender is just being pulled at any speed between 4 and 10 knots. This technology has already been retrofitted into popular models of Spirit and Navy series, and is part of the new series, launched this spring. All the engines have been designed for a 48 V platform, and can be charged up to 3000 times.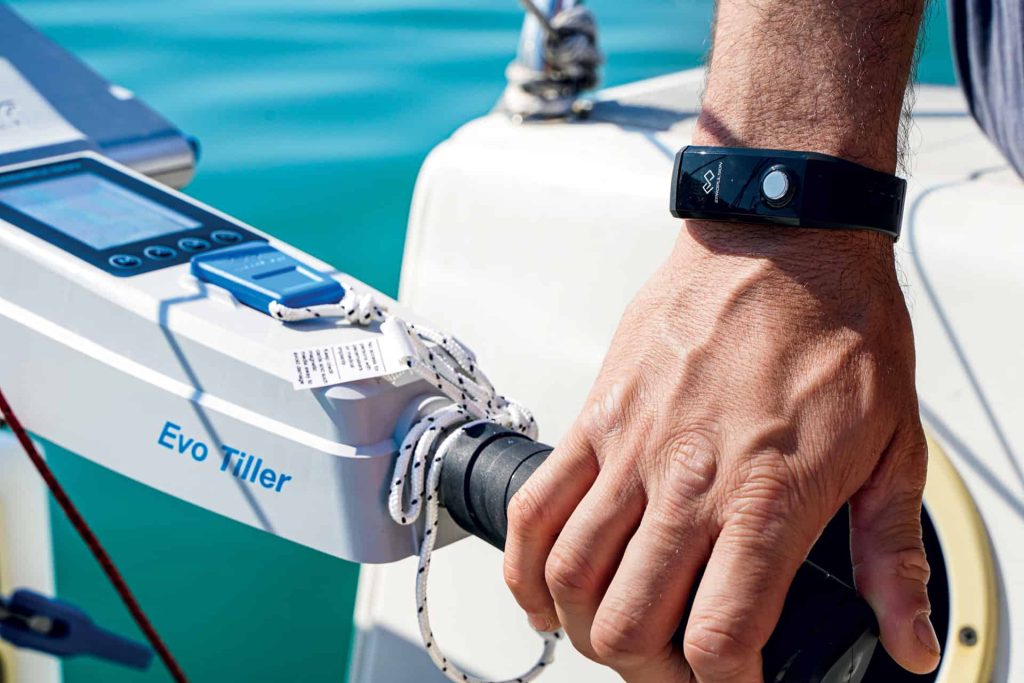 Last, but not least, the 2015 Spirit series engines are the lightest on the market, and their battery is the fist floating battery on the market. The ePropulsion Pod Drive Evo series offers light systems that don't use an axis, with three models (1 kW, 3 kW and 6 kW). The integrated screen displays key information; power, voltage, reserve and battery status. ePropulsion were the first to offer a kill switch safety wristband, replacing the often uncomfortable rubber lanyard.
This new light digital wristband allows the owner to worry about one thing less in case of being thrown into water or separated from the vessel, as it immediately shuts down the engines.
E'dyn
Maker of various industrial machine parts since 1987, Podkrižnik d.o.o. have launched their brand E'dyn (Electric Dynamic Nautics), specializing in electric engines and systems, in 2019. In just a few years, the Slovenian brand have become the ambassador for the electric yachting movement and far outgrown the borders of their country. E'dyn engines are, first and foremost, solid, robust, dependable and use modern technology.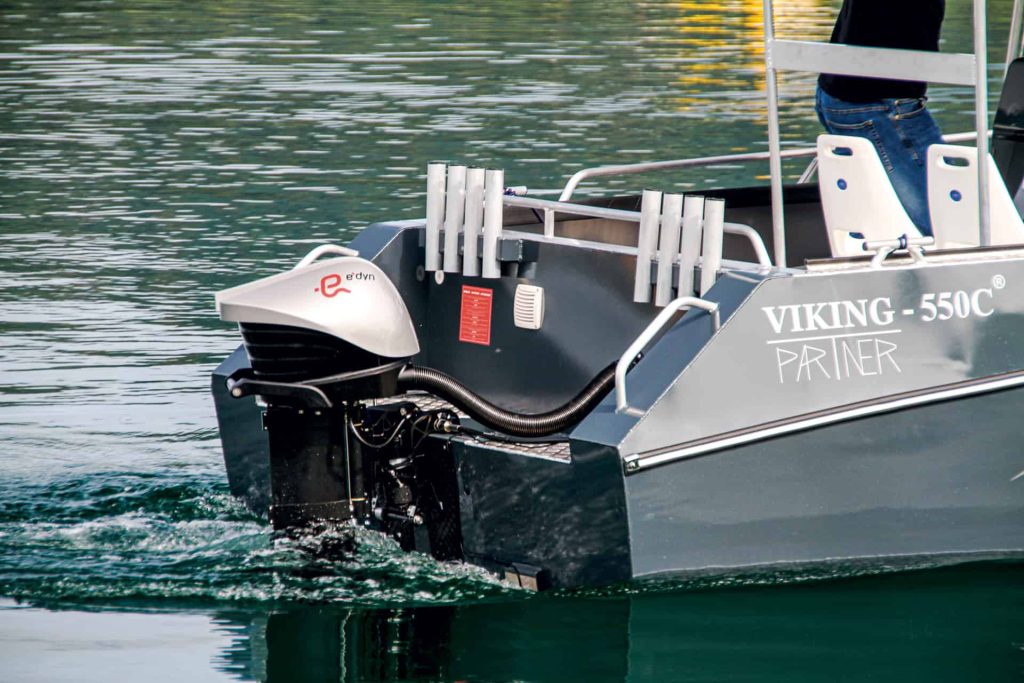 They can be purchased solo, or as part of a larger system (including batteries), which is especially interesting for owners looking to go electric. Such approach and readiness to adapt allow E'dyn to shine brightly on the evermore crowded electric engine market. The brand currently makes three electric outboard engines (2,8/4,4/6,5 kW) in their Free series, all simple plug & play type, as well as four inboard engines – heavy duty pods designed for sailing boats and larger vessels. The brand also makes two electric engines with propellers installed underwater, just as dependable and easy to use.
E'dyn engines are dependable and have an interesting design
Engines with 10 kW can be paired with a monochrome LCD screen displaying Volt-ampere, speed, battery status and remaining reserve. The engine is delivered with a charger, a gas stick, a DC-DC converter and AGM batteries, but can be delivered with Li-ion batteries, as well. E'dyn electric engines and systems range from 10 kW (outboard) to 150 250-IN 150 kW inboard system, with only 171 kg of weight. E'dyn engines have been installed on Roto Adriatic 450, retro wooden ships Kaiser, and most recently, and most recently on a VSR RIB.
Text Filip Bubalo
Photos Torqeedo, ePpropulsion & E'dyn Video Torqeedo