With its vivid motifs, Freywille jewelry uniquely captivates art and refined aesthetic enthusiasts all over the world.
The creative premise of Freywille is complete dedication to art, paying homage to magnificent masterpieces, giants of painting, and the most beautiful human emotions. Within the rich spectrum of beautiful Freywille jewelry, pieces particularly stand out where colorful enamel is framed by pure 18-carat gold and diamonds.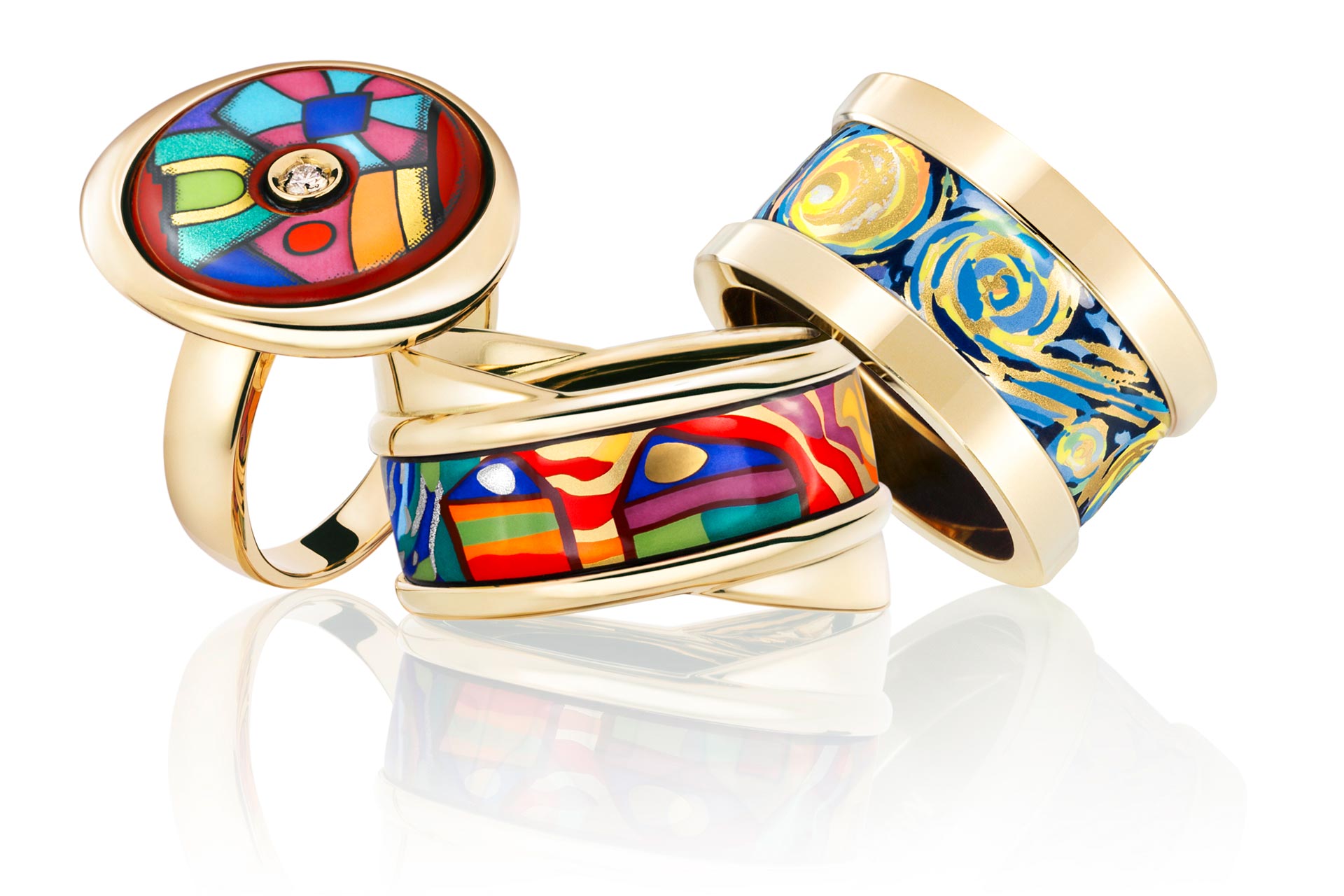 Freywille 18kt Gold&Diamonds Edition
This is about the exclusive 18kt Gold&Diamonds Edition of collector's value. Each piece of jewelry from this most luxurious Freywille edition is unique, carrying a special serial number to guarantee the ultimate exclusivity for the final owner.
The uniqueness of the limited Freywille 18kt Gold&Diamonds Edition lies in the fine processing and shaping of unique 18-carat gold frames onto which artistically painted enamel made with authentic  Freywille enameling technique is laid. Great attention is paid to selecting perfect diamonds and their precise manual positioning on gold frames, so every piece of Freywille jewelry from the 18kt Gold&Diamonds Edition is surrounded by the most beautiful light aura.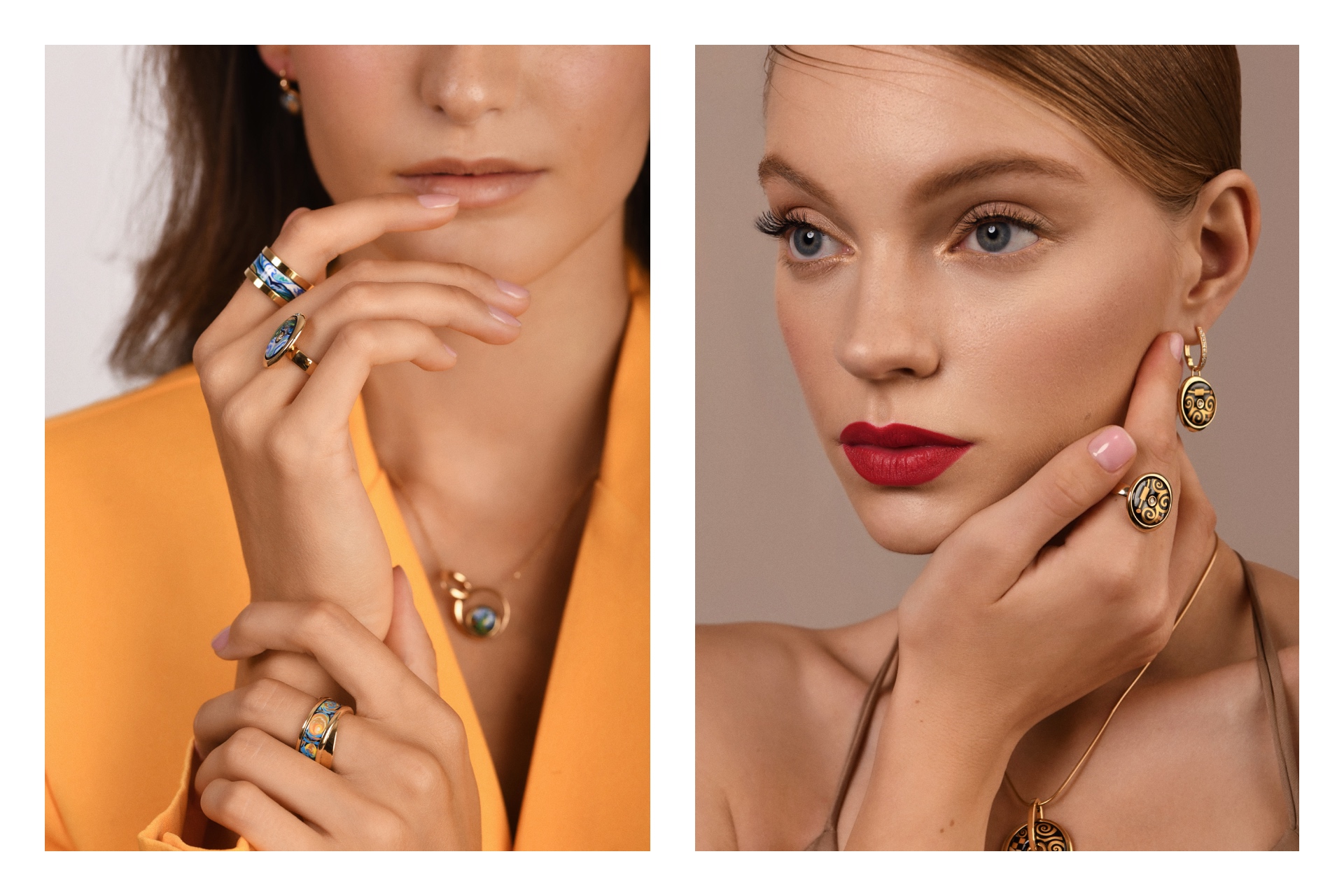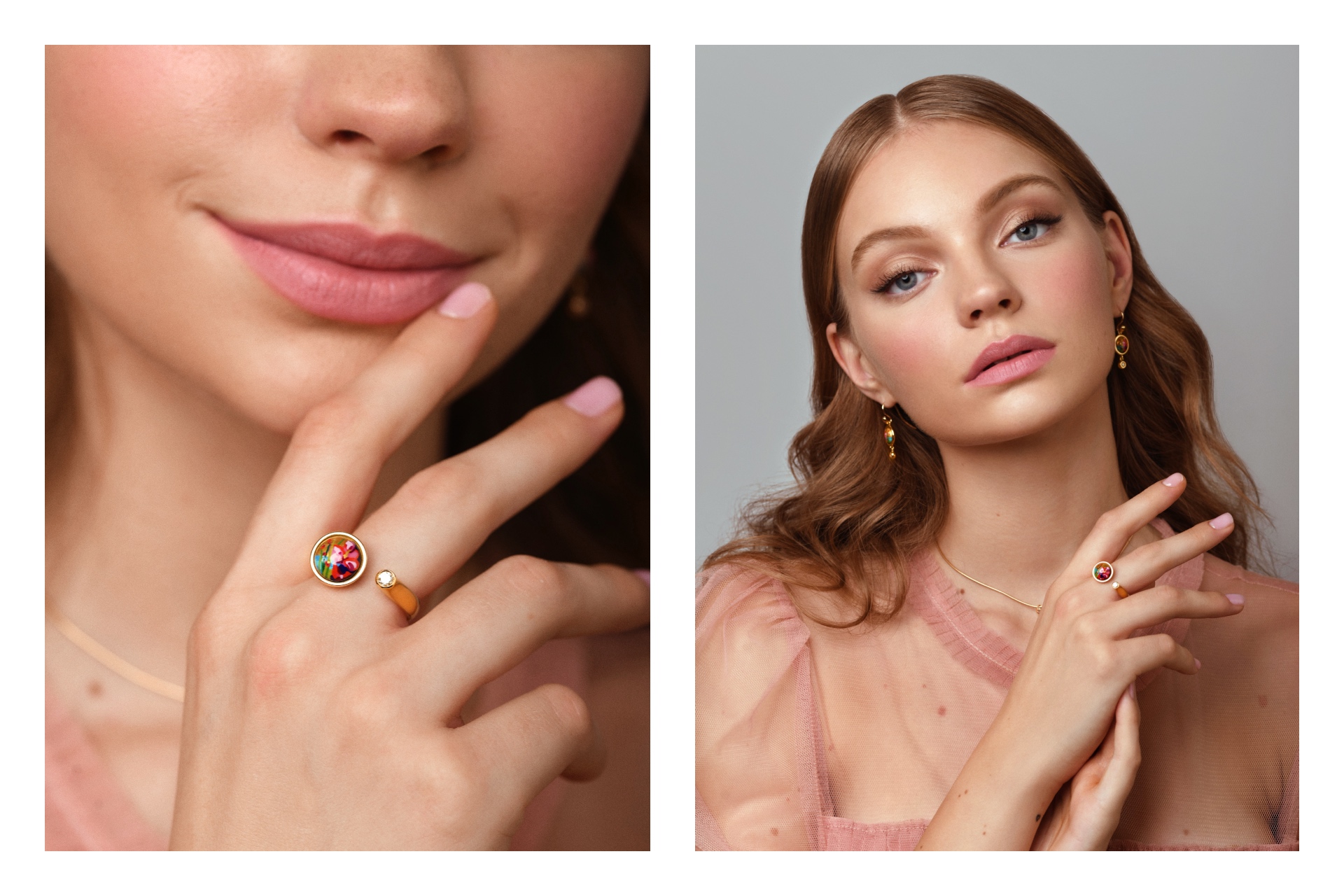 Shapes with poetic names like Aurora, Gloria, Victoria, and Luna Piccolissima from the Freywille 18kt Gold&Diamonds Edition celebrate human dreams and human creative power and represent a mirror of imagination.
Indeed, painting allows us to turn the images from our imagination, dreams, and visions of the future into reality. The moment they are transferred to a painting canvas is also the moment they transition from consciousness to the real world, becoming noticeable to others and being experienced by all.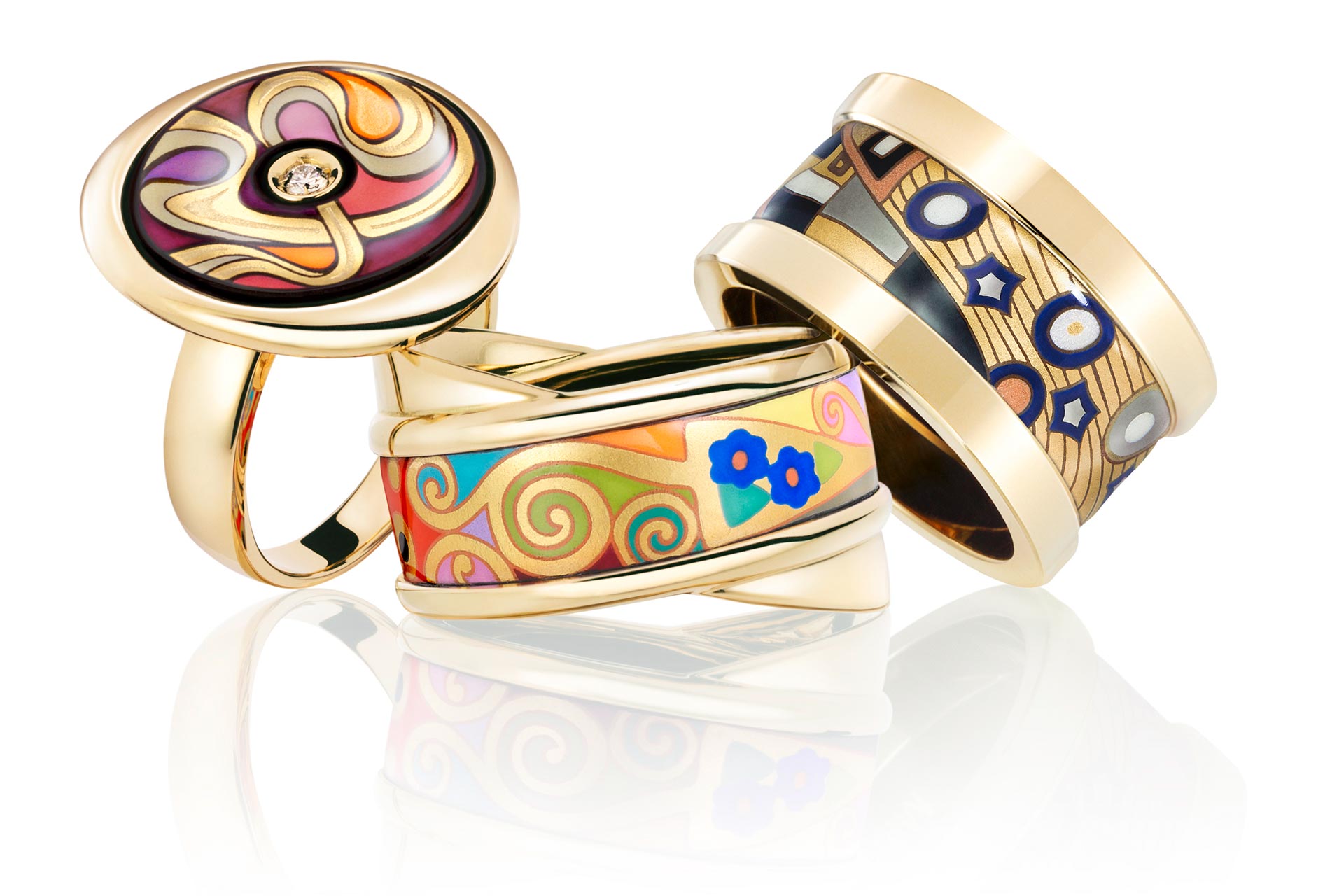 Therefore, every piece of Freywille jewelry from the 18kt Gold&Diamonds Edition represents a reminder of the power of human creativity and an incentive to embrace our dreams because that's the first step to success and creating masterpieces.
Luxurious Creations from the Vienna Workshop
Since as far back as 1951, unique creations of magical colors and perfect handmade workmanship that combine authentic fine enameling technique with the most beautiful masterpieces of painting masters have been arriving from the Vienna Freywille workshop.
The authentic Freywille enameling technique originates from traditional hand-painted jewelry from the 18th century, when each color was applied individually and then specially baked at a precisely determined high temperature. Enameling is a top-notch craft that requires one hundred percent precision because incorrect timing or baking temperatures lead to the cracking of enamel.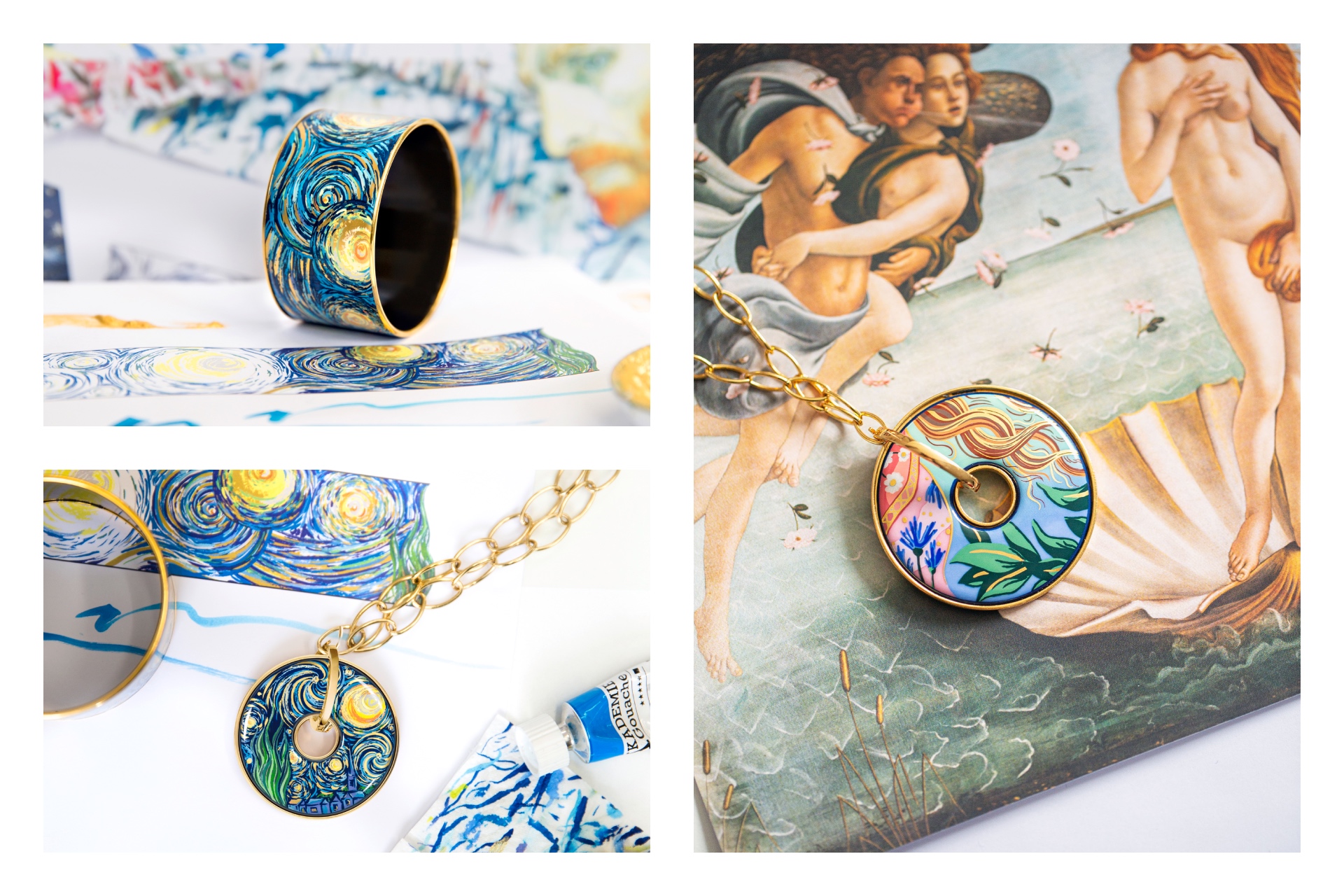 By the end of the 18th century, people had given up on the original technique, and artworks became too expensive. However, Freywille discovers and successfully perfects an innovative technique of fusing 18-carat gold powder with enamel, achieving exceptional durability and shine for each piece of jewelry. Today, Freywille jewelry and its way of making are protected cultural heritage in the city of Vienna.
Limited Freywille creations can be viewed and tried exclusively in Freywille boutiques, among which is the Freywille boutique in Zagreb, Preradovićeva 2 and for more information, explore their online store.
Fashion photos inspired by the exclusive Freywille 18kt Gold&Diamonds Edition were taken by the talented photographer Ante Odak. Styling is signed by Ivana Pavić, makeup by Simona Antonović, hair by Zvonimir Andrić Jurišić for Glamour salon, and the models are the beautiful Emma Galogaza and Tia Marciuš