A new chapter of Yachts Croatia magazine began in the beautiful setting of the Emerald Ballroom with music diva Josip Lisac and numerous friends
After almost fifteen years following the same format, we decided to refresh our visual and editorial concepts. From now on, Yachts Croatia will be published four times a year, and all issues will be bilingual. By entering the Schengen area, Croatia formally becomes part of the European Economic Area – even though we've long been one of Europe's leading yachting destinations for a while now.
We will continue to look for inspiration in excellence that connects yachts, destinations and lifestyle boasting that aspirational life we describe with the word luxury. We are certain you will continue to find inspiration for the beautiful side of living through our eyes and on our pages.
In the new issue, we celebrated the triple anniversary of the Riva shipyard, sailed around the most beautiful parts of National park Kornati and found spectacular trips in the southern hemisphere that combine absolute luxury and magnificent nature. Yachting enthusiasts will love the reviews of Sanlorenzo SD90, Ferretti 860 and Absolute Navetta 75 and the story of Dubai as a winter destination for superyachts.
The Lifestyle section of the magazine features a story about French businessman Bernard Arnault, a photo session of a special Porsche Cayenne featured Exclusive Manufaktur details, an interview with Leonora Espinosa, World's Best Female Chef 2022 according to 50 Best World's Restaurants, and a selection of the best Istrian wines.
As before, the 75th issue of Yachts Croatia magazine will spoil you with hedonistic topics about jewelry and gastronomy, the latest trends in the world of luxury yachts, and numerous news from the famous shipyards.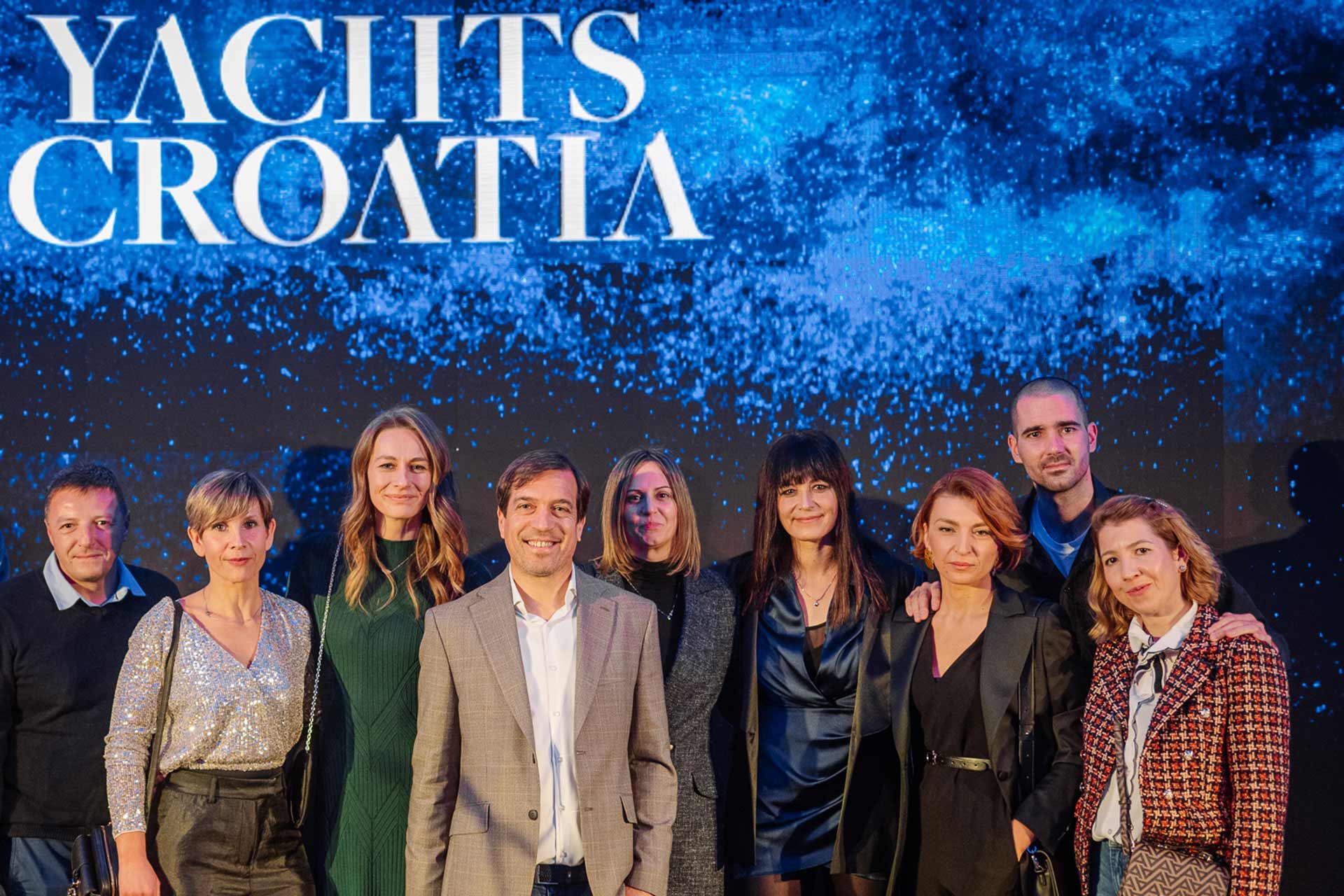 This was also the reason to gather close friends and colleagues in the beautiful setting of the Emerald Ballroom in the Esplanade Zagreb Hotel and celebrate the 75th edition of the only yachting and lifestyle magazine in our area.
The event called 'The Great Wave' was magnified by musical diva Josip Lisac, chef Ana Grgić Tomić and her team from Zinfandel's restaurant took care of delicious snacks, and the teams from Miva Wine Gallery and Touch Wine winery were responsible for the drinks.
We would also like to thank our general sponsor ACI Club and partners Mamić 1970, Touch Adriatic, and One&Only Portonovi, who helped make the event a celebration of the beautiful things in life and a meeting of dear people.
Photos Petar Santini