One of the most successful Croatian scientists and a Professor at Goethe University in Frankfurt Ivan Đikić has dedicated his career to treating tumor diseases
Ivan Đikić counts as one of the most successful Croatian scientists. He works as a Professor at Goethe University in Frankfurt, he has received the most prominent German scientific reward 'Gottfried Wilhelm Leibniz' and as of 2010, he has been a member of Leopoldina, German Science Academy. In April 2019 Ivan Đikić became a member of the American Academy of Arts and Sciences. The prestigious international awards for his scientific works also include those by the American AACR and European (EACR) Association for Cancer Research.
More than 25 years you have been living outside Croatia. How much have America, Sweden, and Germany changed you?
Each country has left its trace, actually impression on my personality traits. The most peculiar things about those countries, in the end, turned out to be my most favourite, and thus have effected changes in me. For example, exchanging Croatia for Manhattan, a 24-hour melting pot, was really stressful for a Zagreb-lifestyle guy like me. However, I got used to going out at midnight and the 24-hour tempo. It wasn't only work, it was pleasure, friendship, culture, music, sport…
Then we moved to Sweden, Uppsala, maybe you have heard of it from the Scandinavian detective movies, a completely different story to the Manhattan-beehive. We were launched from the powerful New York energy to a place of serenity and family life. My wife and I wondered: How are we going to adjust? Yet our two beautiful children helped us grow with the change. We realised that social equality in Sweden, the mindset that a man and a woman share equal family responsibilities is something that has to be applied in other places. Uppsala has upgraded us in many areas. Tranquillity, social justice, environmental responsibility.
Then we moved to Germany where competitiveness, order, discipline, trust in the system are cornerstones of that society. The diversities my family and I have encountered belong to our wealth; these differences have made me into a better man. Yet, deep inside me Croatian culture and upbringing dominate my being with added fine-tuning.
Do you miss Croatia and how much of the changes have you noticed?
Zagreb and Croatia are in my heart. Every time I go to the airport to fly to Croatia, my heart races. The feeling will remain in my soul forever. Emotions, culture, food, scents, music, being surrounded by people who speak your language and understand you well. As for the other part of the question, things are not the same as when we went to college. Croatia changes, but moreover the world changes. Unfortunately, the right topics are not in the focus of publicity – past events, affairs, politics, and crimes take up the media space. Young people feel lost, they are at the beginning of their careers worried about their future.
Their solution is usually leaving the country leading to one of the most serious demographic crises on this territory. This did not happen because of the EU, but due to our inside problems that we do not deal with. When a person is good at his job, he needs stability in building his career. Focusing on who to hang out with in order to develop a career is completely wrong.
People like you or Nenad Ban belong to the scientific top. Why weren't you able to make your dreams and aspirations come true in Croatia?
Without quality professionals and laboratories young people are forced to immigrate otherwise their talents will be lost or smothered. Sadly, young people do not believe the system will offer them fair and rightful treatment or the professional development they deserve according to their capabilities. Scientists leave because, allow me to express myself, here they cannot play in the premier league.
In order to fulfil their careers, they have to leave and build their careers outside of Croatia and only later come back to Croatia and transfer their knowledge. Or come back to Croatia like me via volunteering engagement. I still have the feeling of gratitude and responsibility towards this country for investing a large amount of money in my education. In the past 20 years I have given it back through my public work, opening laboratories and educating young people, I am proud of it. Science, sport, and art are disciplines reflecting Croatia's talent.
Does sensationalism in science bother you?
Instead of promoting truths and critical values, the attention of the public is focused on pompous statements which are absolute lies. Discovering a unique cure for cancer is impossible, yet in the past few months, you could read about it a lot. We are aware today that cancer is a disease hard to cure once it has reached the metastatic phase, but we treat it successfully in early phases. Therefore, we need to send info to the public, cancer can be treated if diagnosed on time.
People should be educated in this sense. Sensationalism represents one of the worst stabs in the scientists' back, because people today only superficially scan through newspaper titles and get disappointed because we still do not have the promised magical cancer cure. People think it is science to be blamed for and do not understand thousands of scientists around the globe work 60 hours a week, sacrificing their whole life to discover and accomplish something better in curing cancer. That work is belittled through sensationalism. I am wholly dedicated to scientific work, and I believe I have to be the public promoter of honour, fairness, and science before the public eye.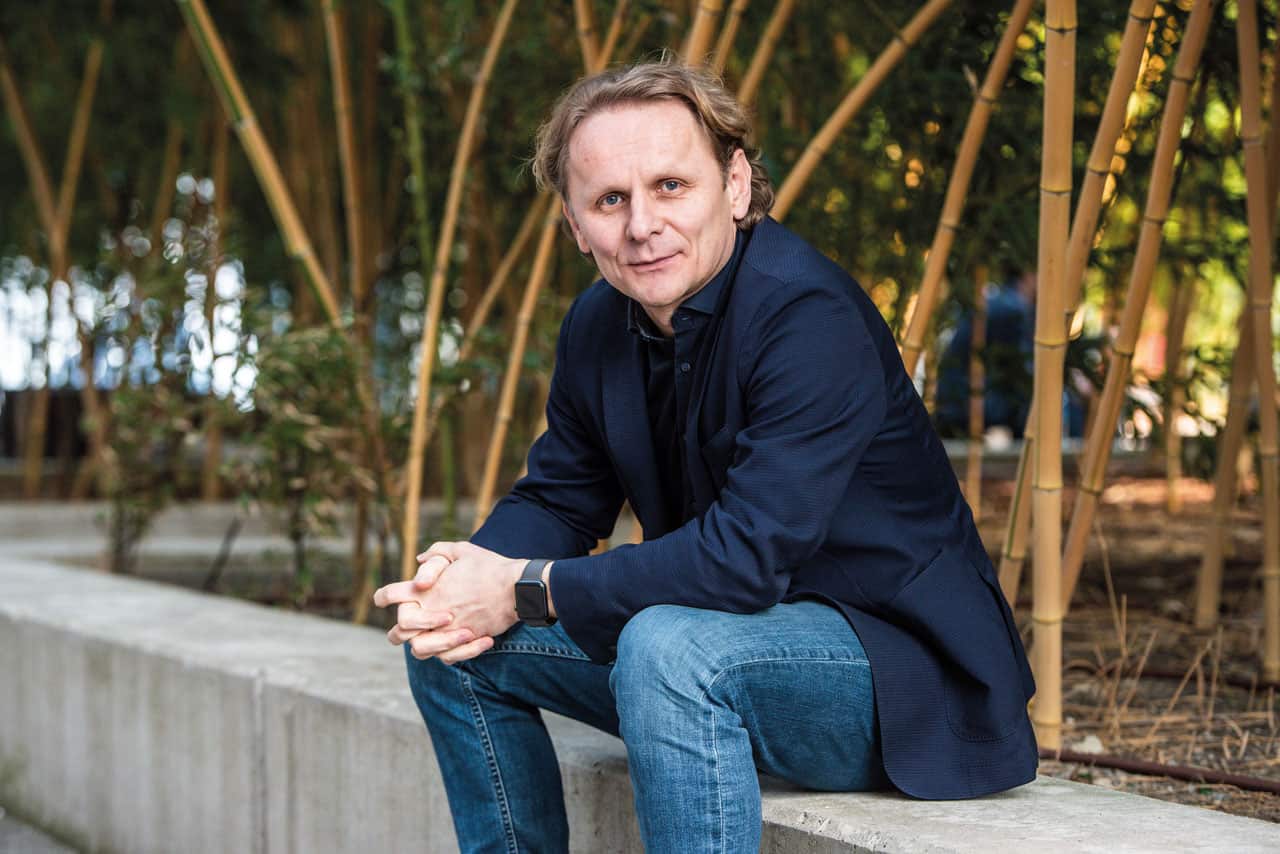 Tumors as diseases of the western lifestyle. How to diminish the risk of getting sick?
People need to take responsibility and care for their health. If you take a look at the statistics a large number of tumors are caused by smoking, alcohol or bad nutrition. But first, we need to educate the public to take responsibility, because if you omit this action, small groups search further solutions in alternative directions where you get a big promise and little in return…
Lack of education, not trusting the system and deciding to take control over certain health issues, can result in refusal to vaccinate children because of hearing or reading somewhere that vaccination leads to autism, scientifically proved as fake news… It's unacceptable that uneducated people or manipulative individuals set topics in health. And very dangerous as well.
How do you choose people for the laboratory?
I choose lab people based on the personal click and various scientific disciplines in the laboratory. Of course, candidates' scope of knowledge as well, but chemistry must exist between people working together. It is a rapport with the entire team. The main reason our laboratory is so successful is high-quality teamwork, creativity and a lack of hierarchy.
We all hold the same position during discussions, students, doctors, professors. We all share the same status and everyone is welcome to express his or her opinion. Students' motivation to join us is very important to me because I personally am highly motivated and have huge working energy. I am looking for scientists who can keep up the pace.
Is there rivalry in science?
Personally, I don't feel rivalry with other scientists, on the contrary, I collaborate with them when we need help with some projects. I feel competition with myself. Just like long jump, every year I strive to jump further and within a scientific community, my value equals my long jump distance of today. Our skills and abilities determine the result of the jump and its placement on local, regional or world scale. Science is indeed like sport. Interesting, exact and measurable.
Commercialization of science…
At the beginning of my career, I strongly believed that academic science is the most moral and productive part, and pharmaceutical industry and biotechnological companies are only money hunters. But working with Joseph Schlessinger, I have learned that academic discoveries can be transformed into new medications through cooperation with biotechnological companies. However, it is not easy to create a new medication, it is a long-lasting job demanding serious and studious work.
After 20 years of an independent career, I have decided not to be only a teacher and a mentor of other scientists, but I also wanted to learn something completely new. I took a free study year in Frankfurt and went to Genentech, one of the world leading companies in oncology, aiming to find out how the pharmaceutical industry makes drugs. In this period, I have learned a lot, realised that pharmaceutical companies often have much more rigorous measures of controlling the money invested in science than the academic community. It encouraged me to transfer a part of my company knowledge and experience to the academic world.
Today we create technological platforms in Frankfurt involving scientists engaging their expertise on several projects. For example, Frankfurt Cancer Institute got a lot of money based on this such concept, because we have rationalized expenses, so we became more efficient, and the money we invest has greater value in new discoveries. As for the drugs, the pharmaceutical industry has never and never will hide the fact their target is the profit, yet a huge problem lies in unregulated legal provisions and corrupt people who allow increase of prices within the system. The goal of the medicine is to serve all, not only those who can afford it.
Do you feel pressure because of the money invested in research?
Every invested million means greater responsibility. Personally, I am highly motivated to make greater value from that money, yet I do not perceive it as stress, but as a new challenge. One can decrease stress by doing the job he loves. Science is my pleasure and motivation, so through this line of work, I do not feel stress or a drag, only pleasure. Besides, it is necessary to have time to relax and find your own values. Many professionals will say, the most precious is the quality time you can have for yourself. Family, science, travelling, lectures, new people. It is all a part of one kaleidoscope that makes me happy.
Does the amount of money invested in sport or other entertainment industry bother you?
No, sport has been an inevitable part of human life and fun ever since Rome and Greece. And it hasn't lost its value till today. We can debate about amounts in that industry, but that is the law of the market. Science does not suffer because of that money. In California, you have billions at disposal. Where money is invested wisely, you will have enough of it. I believe science also has to justify the invested money.
Do you have a scientific goal?
My goal is that by the end of my scientific career, tumour diseases can be treated as chronic diseases. If I reach this breakthrough in 50 years of collaborating with other scientists, it will be a dream come true for me as a scientist. Of course, there are numerous small battles I wish to win. My wife always says: 'You keep saying if only I could discover this and publish, I wish I could do another project…' So, for the past 20 years, I have been repeating the same words to her. That is the key. Science is so contagious, as soon as you create something you move on to another goal. And you dream about its accomplishment. You continuously look ahead just like in mountaineering, from one hill you seek another, higher one.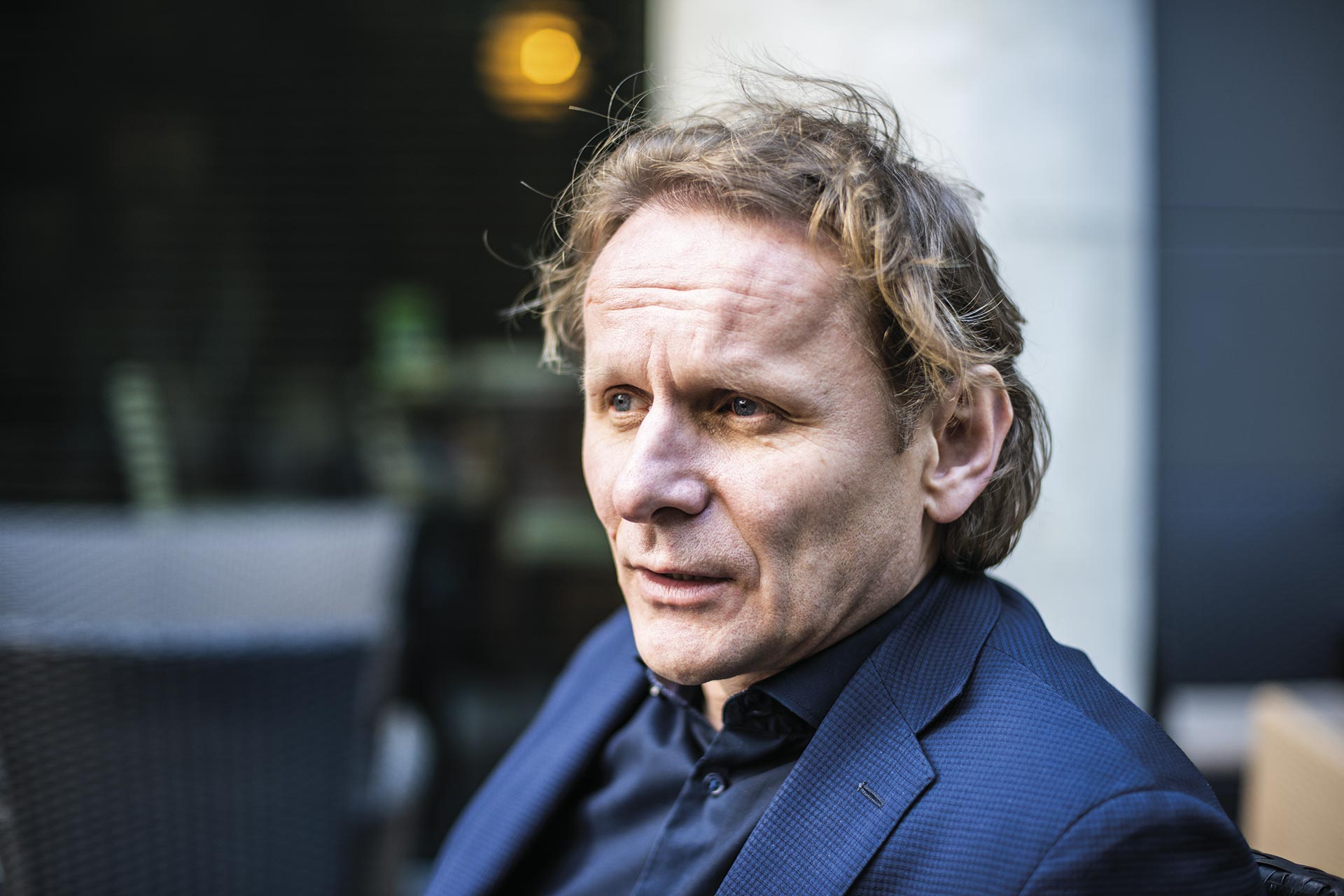 Vices…
My main vice is science, I am completely devoted to it; so, very often I lack time for other important things in life. I am horribly impatient, maybe that is why Indian culture, their mindset is so appealing to me. If only I could settle that impatience (laughter)…Sometimes this personality trait has led me to wrong conclusions, but also thanks to it I have been more successful and faster in my discoveries.
The technological revolution, artificial intelligence. Do we have skills and abilities to survive the 21st century?
Good question considering where we are heading and how fast the world is changing and breaking down the boundaries of our genetics. As people, we are defined by our abilities. If we allow technology to suppress us, then it is a serious question of how will we reach the end of the 21st century. Undoubtedly artificial intelligence and computers will take over many functions. The danger lies if a small group of people or computers start using technology for control and domination over other people or natural resources essential for life. However, I believe people know how to set up boundaries not to be crossed – by implementing their sense of responsibility and power.
This year brings us 500 years since Da Vinci died…
Leonardo da Vinci is a role model for many. I am fascinated by his versatile talent and creativity. I have one thing in common with him, a great curiosity for the world around me. Out of this reason I perceive Leonardo as close to me, and he presents a leitmotiv in my work. Creativity and originality are common strings between art and science. That was one of his strongest points.
Yachts as a magazine, covers areas of excellence, but also joie de vivre. How do you spend your vacation?
I love the sea. As a child, I used to spend my summers in Vranjic near Trogir, and for the last 18 years, I have been spending my summer with my family in Brela. It feels like home there. We come here to recharge our batteries. Three weeks of sun, food, different lifestyle help us make it through the rest of the year. My kids refuse to go anywhere else. I offered Greece, Italy, Hawaii, but all they want is Brela. They have their own private world they enjoy wholeheartedly. I tried sailing in San Francisco – the city of great winds. My colleague from Stanford has his own boat and invites me often to go sailing with him. Sailing is a great pleasure. One enjoys sea, sun, sailing and scientific conversations…
Photos by Damil Kalogjera
No tags for this post.