A great artist living and working in more than 40 countries in the world, currently residing in New York, has created a dozen products for Croatian furniture designer and manufacturer Era
Karim Rashid is a prolific creator when it comes to product design, interior, fashion, furniture, lighting and art. He has worked with an impressive number of clients – including Alessio, Dirt Devil, Umbra and Prada – radically changing the aesthetics of product design with every new collaboration, as well as consumer culture. Completely unique, but thoroughly adored, his collaboration with Croatian brand Era has resulted in dozens of products. At first glance, Karim and Era seem to have no common points of interest. However, if we dig deep into their life philosophy, the messages they would like to convey and their versatility, we can see how these two worlds are intertwined. Together they advocate the thesis that design is here to make our lives better and that tolerance and creativity, natural materials and sophisticated design, reflecting deeply on shapes and colours – are the tools with which we can make the world a better place. This collaboration is a big step not only for Era, but also for the entire furniture industry in Croatia because it proves that creativity knows no limits and that we are serious enough to become an important participant in the global, high-end, furniture design market.
You have created countless designs, including projects ranging from interiors, fashion, furniture, lighting, art, music and installations. What was your first love? Do you now have a favourite medium?
I don't have a preference but lately I've enjoyed the immersive experience I can create with interiors and buildings. I always saw myself as a pluralist, even when I was a student. I do not like the idea of specialisation and admire creative people who touch upon many different aspects of visual culture. I like the concept of the Warholian factory, where you could move around in all the disciplines of the applied major arts. So, I promised myself that if I ever had my own practice I would keep it broad and touch all aspects of our physical landscape, including interiors and buildings, as well as lecture about the world at large.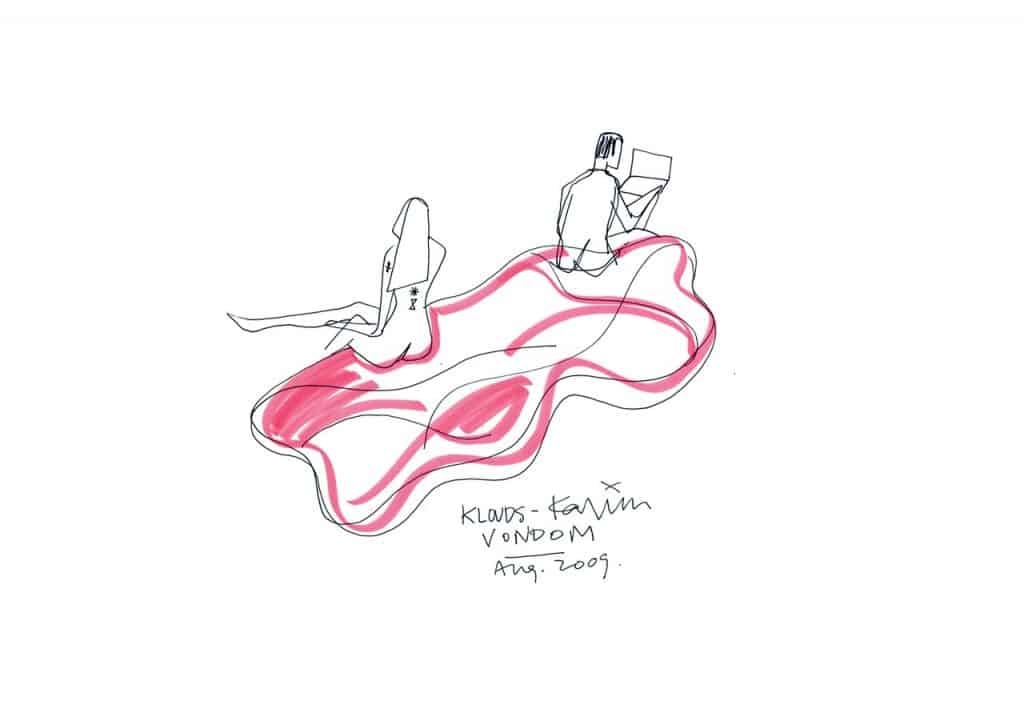 Just the variety in your work screams that you are a very busy man. How do you manage to do all of this and stay focused?
I become frustrated when idle. I am my most inspired and productive when traveling, meeting with clients, lecturing and meeting with my staff about 40 different projects. It is my diversity that affords me the ability to cross-pollinate ideas, materials, behaviours, aesthetics and language from one typology to the other.
Why do you surround yourself in the colour pink, such a candy-like hue?
Pink makes us all feel alive. It is a phenomenological colour that raises our emotion and spirits. It is energetic, fulgent, engaging, sexual and a moxie to the masculine world that dominates our built landscape. There are so many variations and shades of pink for every mood, every person. It is the only controversial colour we have. I have been promoting pink for 20 years and the current popularity for pink in fashion and design proves what I've been preaching for all these years!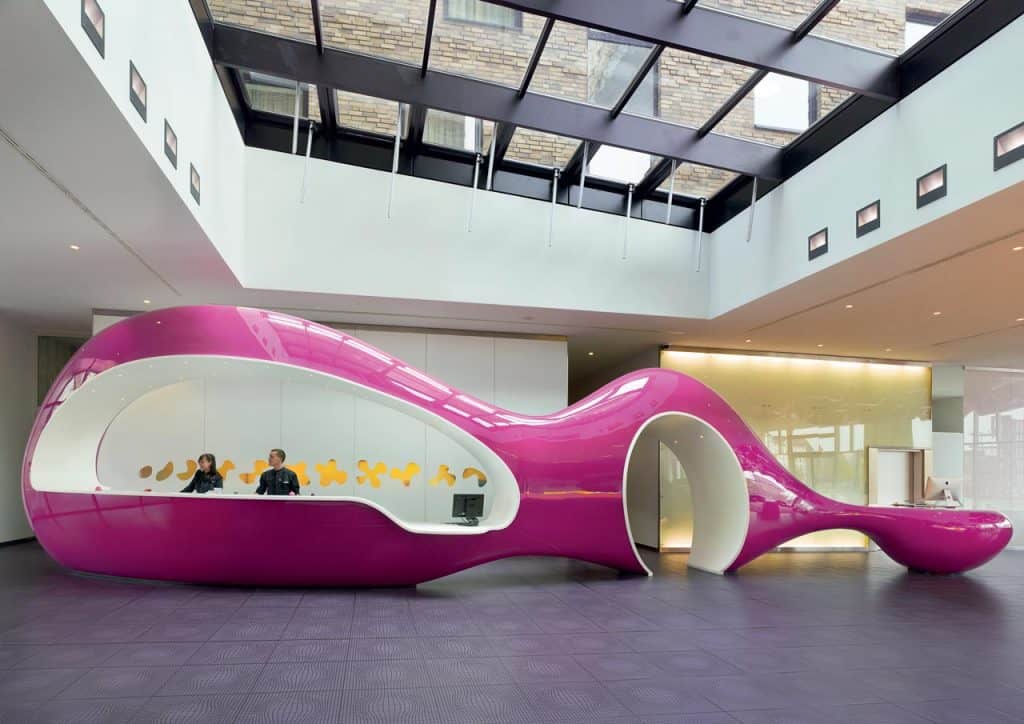 What is the biggest lesson that you have learned in your professional and personal life?
I have had too many failures. I have learned that design is a collaboration between one brand and my brand and that one must listen and work within that culture or nothing will go to market or get built. I realise that we live in a very complex world and it can never be a utopian singular vision. I'm just contributing as much as I can while I am on this planet.
What tips would you give young designers?
Be true to yourself and the product. Many products have a very short shelf life, and they must capture the spirit of the time in their product lines and not worry about looking, behaving, performing like everyone else. Make sure you are adding something new to this world. Talent and hard work is the way to succeed. Design is a lifetime experience so learn to learn and work for others to get as many experiences as you can. Diligence and perseverance is a necessity. General advice for everyone – Don't listen to the airlines about being at the airport three hours before flight. If I did I would spend my life at airports and most of them are really uneventful.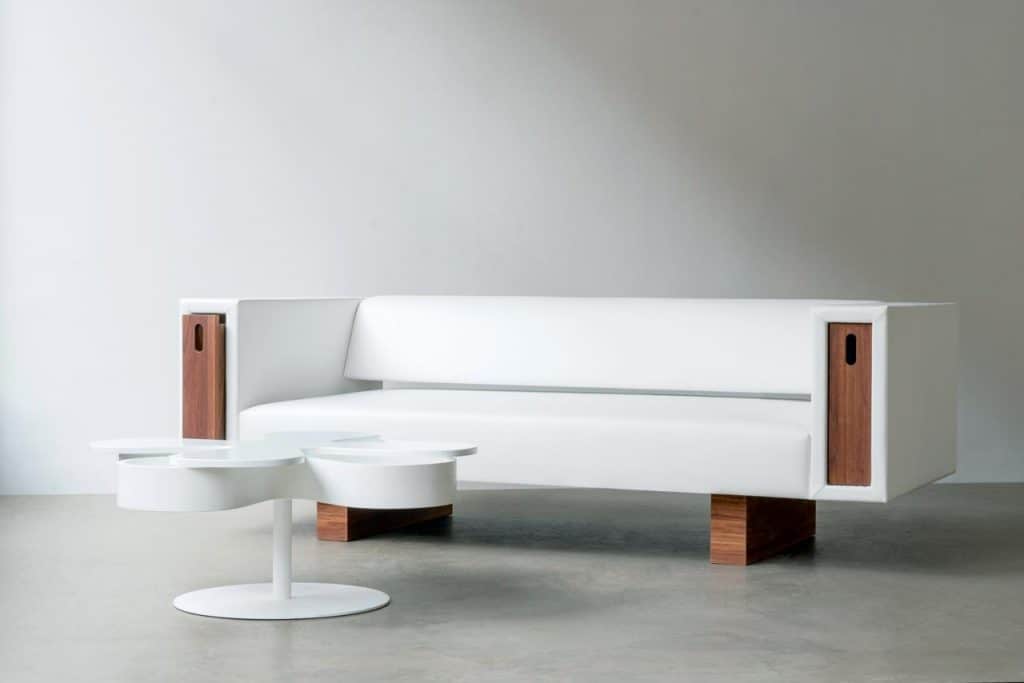 Can you tell us how project Karim with Era started? What have you designed for them?
Era sent an email to ask if I was interested. It was simple and direct and a great collaboration. The product I designed for Era fits their DNA and technology with the addition of my vision of making sensual yet minimal furnishings.
Which design are you especially proud of, and why?
As with most creative people it is difficult to have a favourite since my mind and passion are always into my latest projects particularly my collaboration with Era and the 3D carpets designed with Carpet Sign, Netherlands. But if I must choose, then I am proud of the Garbo can for Umbra that I designed in 1994 since it is 20 years old and still so successful and faucets I designed for Cisal in 2007 (I think they were quite original). But now I am very proud of my building designs done with HAP Investments. And soon I will be proud to open Temptations resort and spa in Cancun, Mexico. The big challenge of design is to create something that touches people's lives and gives them some sense of elevated experience and pleasure, while being original. It is important to me that the result of my work and my collaboration with a client, manifest into something that will connect with the user and sustain relationships with the consumer.
Photos by Era Design, Vondon & Normann Copenhagen
No tags for this post.