Lika, Gorski Kotar or Zagorje? Discover the charms of mountainous and continental Croatia through luxury holiday homes that offer the perfect combination of silence and enjoyment of nature
Villa Lovelos: Lika's fairy tale
Nestled amidst the enchanting landscape of Lovinac in Lika country, Villa Lovelos occupies a realm between two gentle hills – a true mountain and forest oasis that is increasingly rare to find. Here, the ethereal allure of the forest embraces a wooden villa, evoking a sense of serenity, peace, and dreamscape.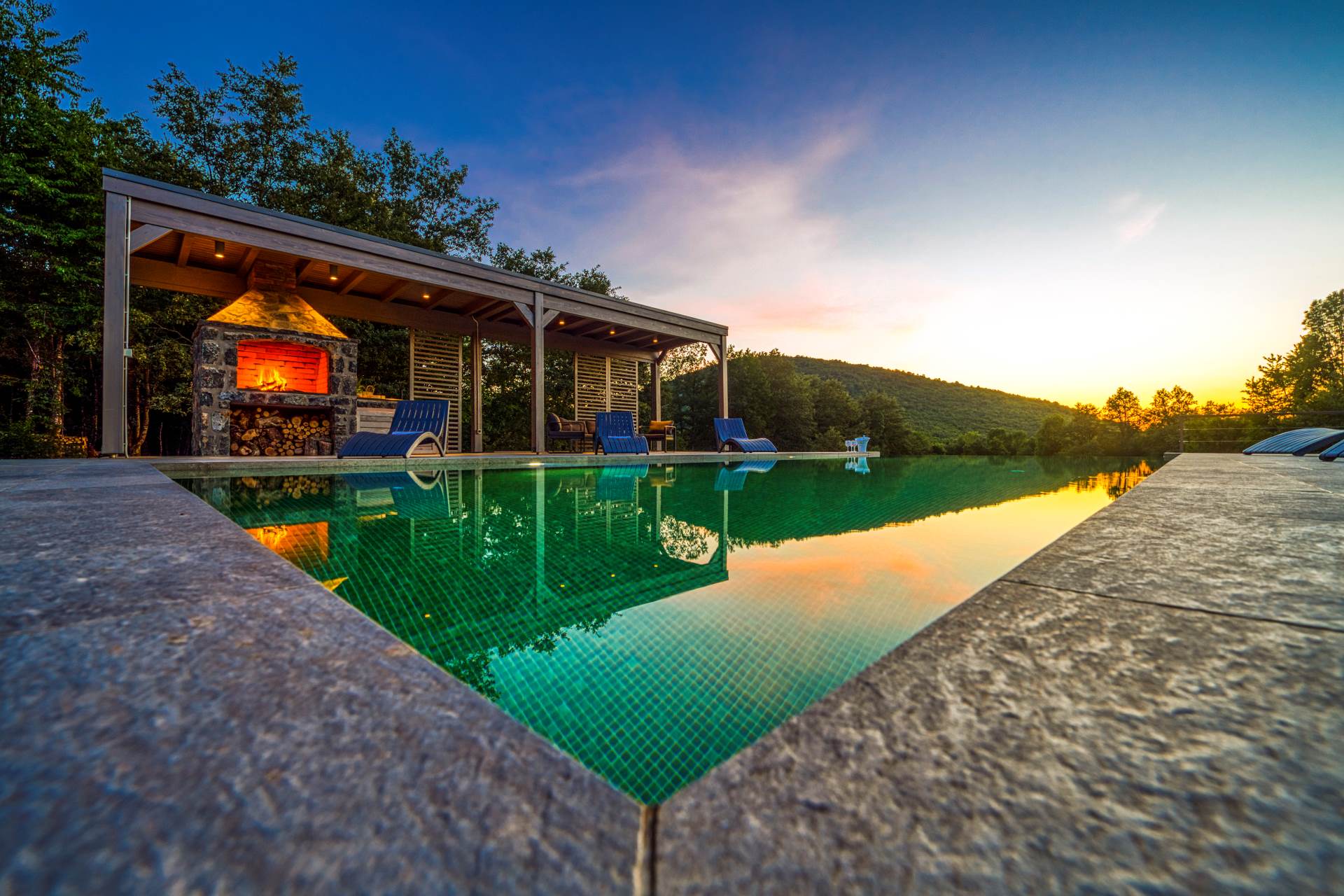 Constructed from the finest spruce wood is a real testament to craftsmanship and nature's beauty. Spanning 145 square meters of living space on a sprawling 20,000-square-meter estate, Villa Lovelos offers an unparalleled natural paradise. With three bedrooms and three bathrooms, it is an ideal place for those seeking solitude and tranquillity.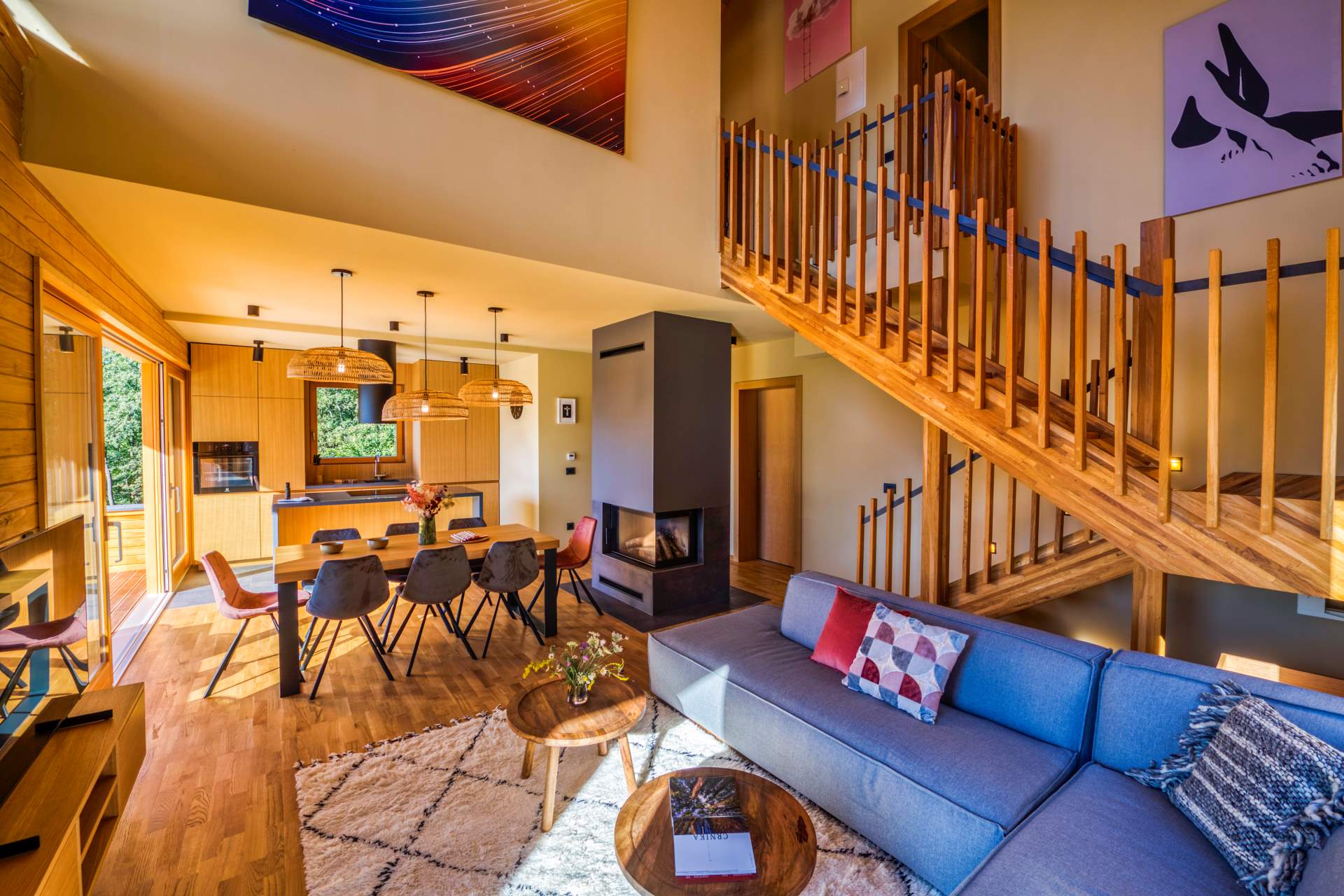 Villas Pačetina: The hills are alive
Only a 30-minute drive from Zagreb, beyond the peaceful retreat of Villas Pačetina, lies the vibrant region of Hrvatsko Zagorje, teeming with natural wonders and modern amenities. Villas Pačetina are more than just luxury vacation homes; they are versatile spaces designed to cater to a myriad of needs.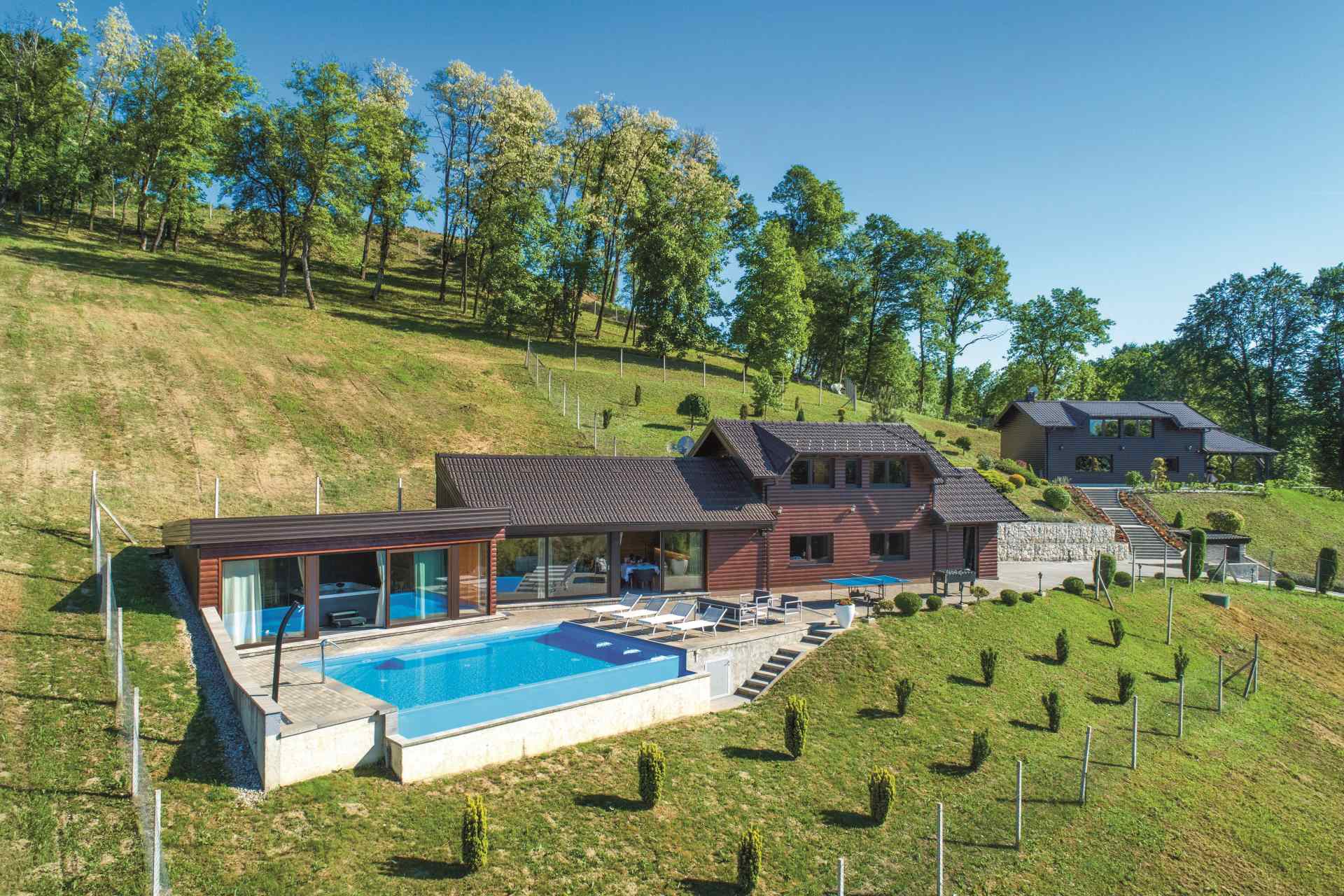 Villa Lara with an interior lined with wood has a cosy atmosphere and a beautiful living room with a fireplace is a special gathering place during cold, winter months. A newly built Villa Nina is a combination of modernist design and glass with a spacious living room and four bedrooms.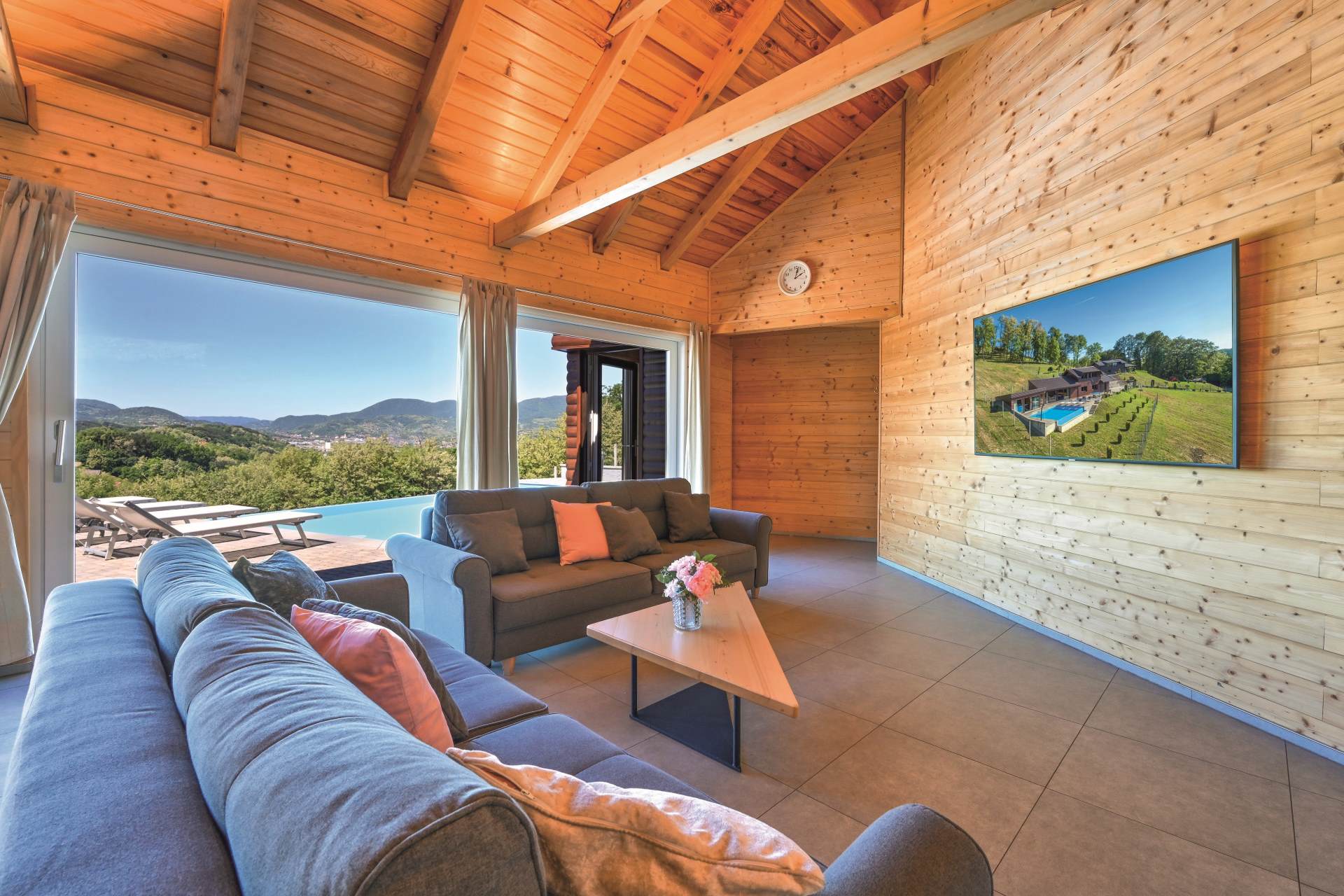 Villa Jelenić by Bertović: Leisure by the lake
Come and explore the less famous but no less intriguing parts of Croatia. Located at Lake Sabljaci near the city of Ogulin Villa Jelenić by Bertović with more than 15,000 square meters of land is a hidden secret sanctum.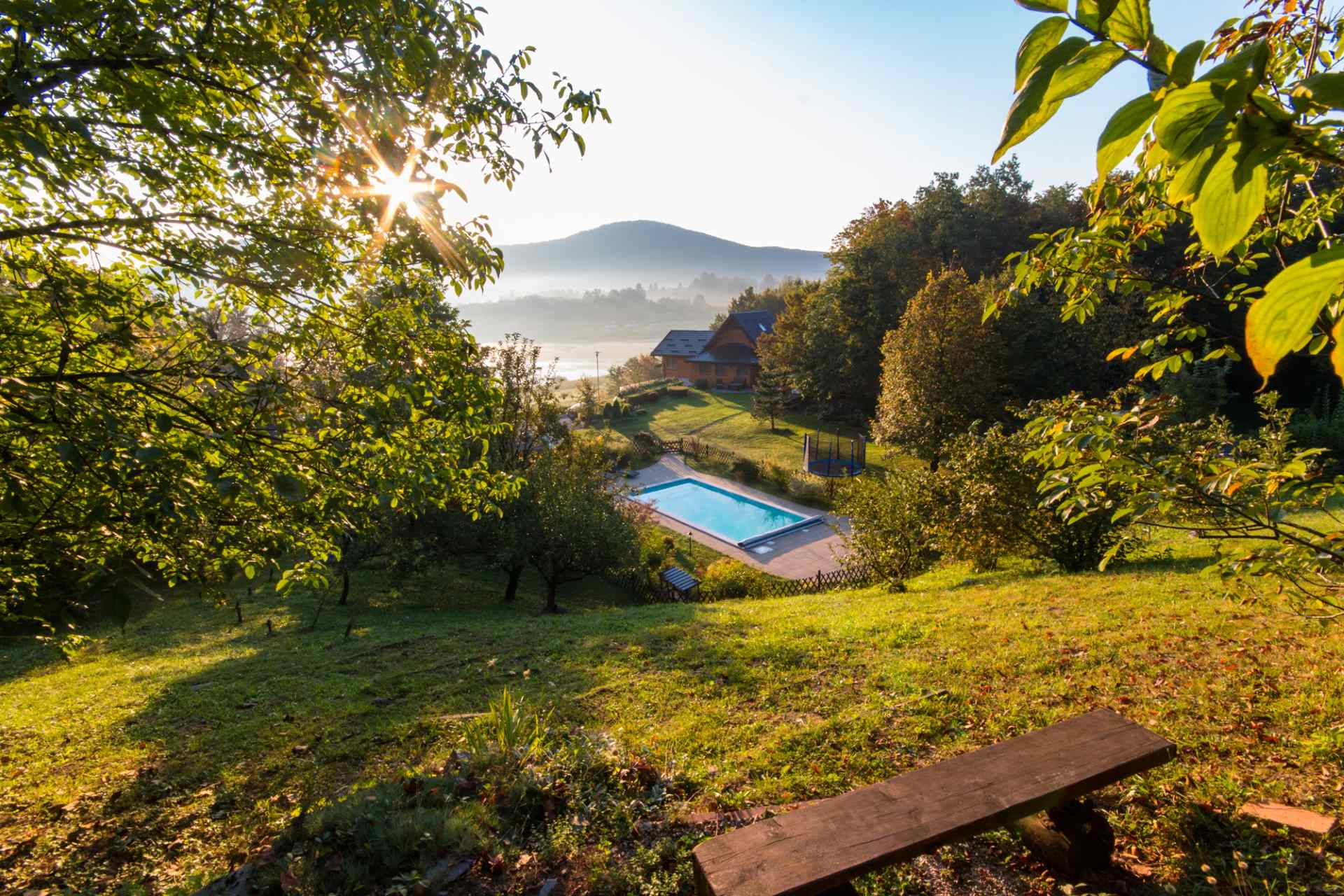 This lakefront property redefines the meaning of an 'all-inclusive' vacation concept (such as an indoor squash court, gym, home cinema, pool, Jacuzzi, sauna), ensuring that every member of your family or group of friends finds something to cherish. Inside, you'll find over 400 square meters of interior space thoughtfully designed to provide the utmost comfort and leisure. A pub replica is a place where you will probably choose to spend most of your evenings.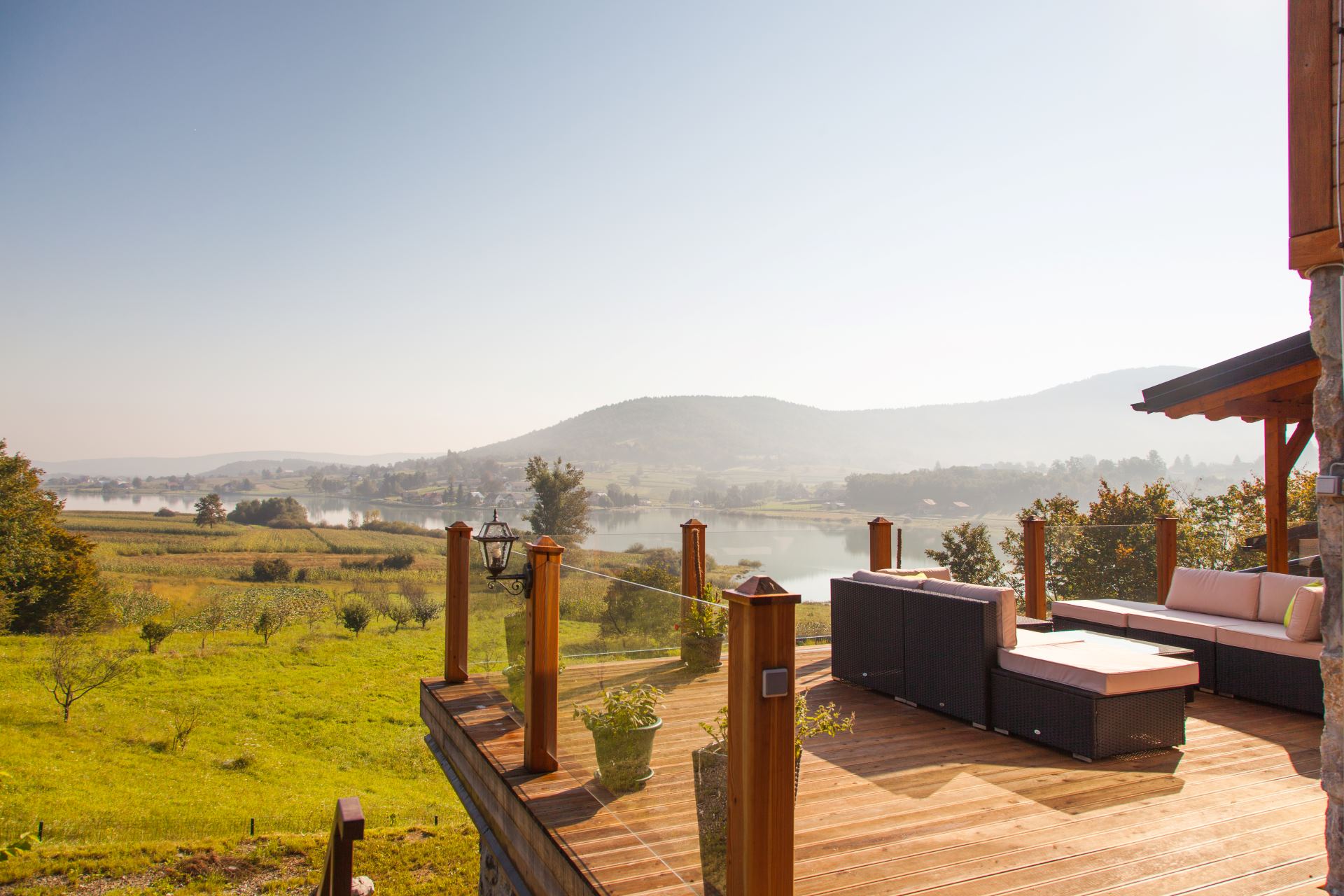 Heritage Villa Velebit Soul: The art of serenity at Velebit
Nestled in the idyllic village of Veljun Primorski, on the slopes of Croatia's majestic Velebit mountain, Heritage Villa Velebit Soul invites you to embark on a journey of tranquillity and indulgence. This luxurious retreat promises the perfect fusion of serenity and pleasure, ensuring a memorable experience throughout the seasons.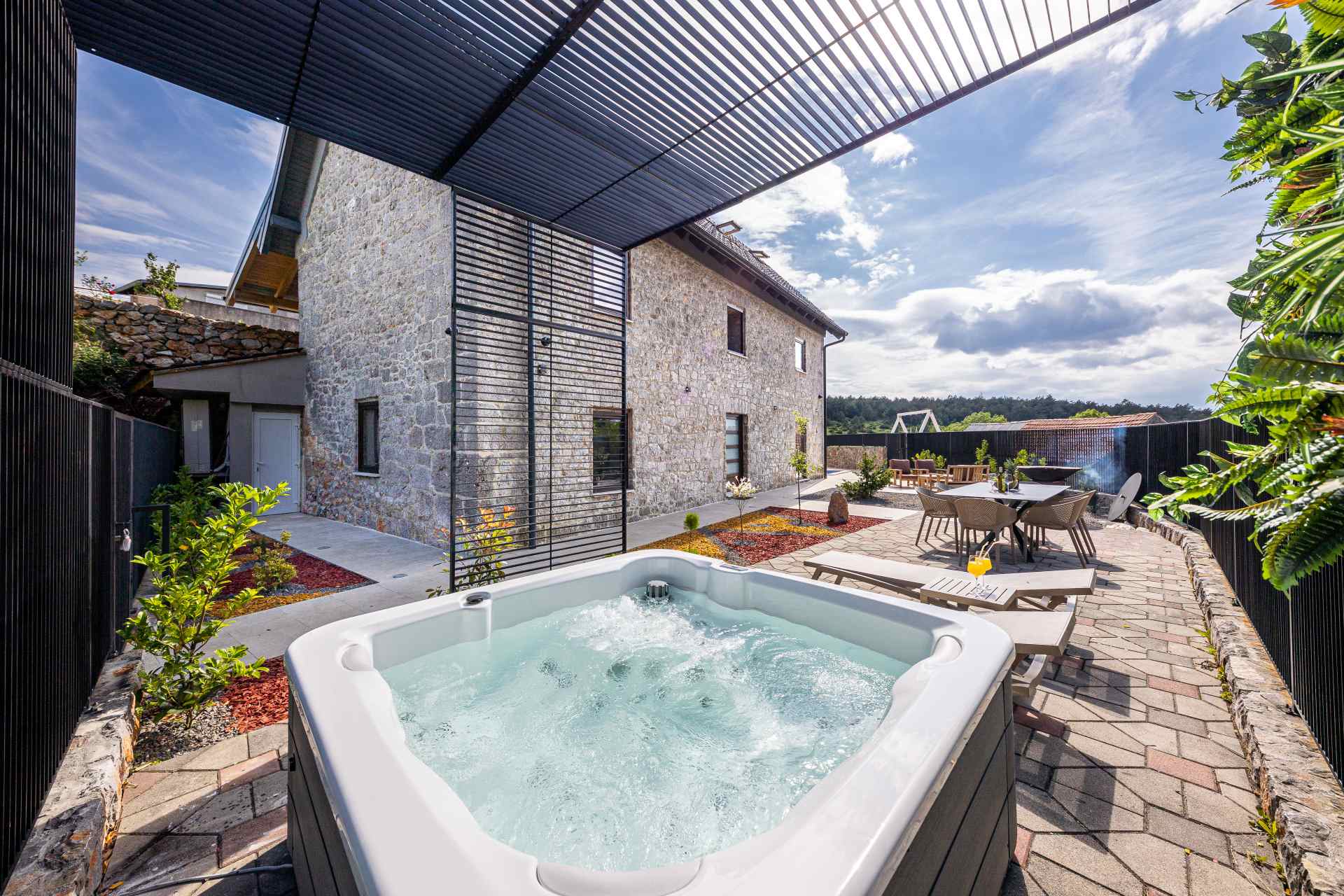 Heritage Villa Velebit Soul boasts 369 square meters of living space and seven exquisitely designed rooms, each graced with a private bathroom, ensuring comfort for up to 12 guests. The pièce de résistance is undoubtedly the magnificent swimming pool and its accompanying lounge area, where you can take refreshing dips and bask in the warm sun.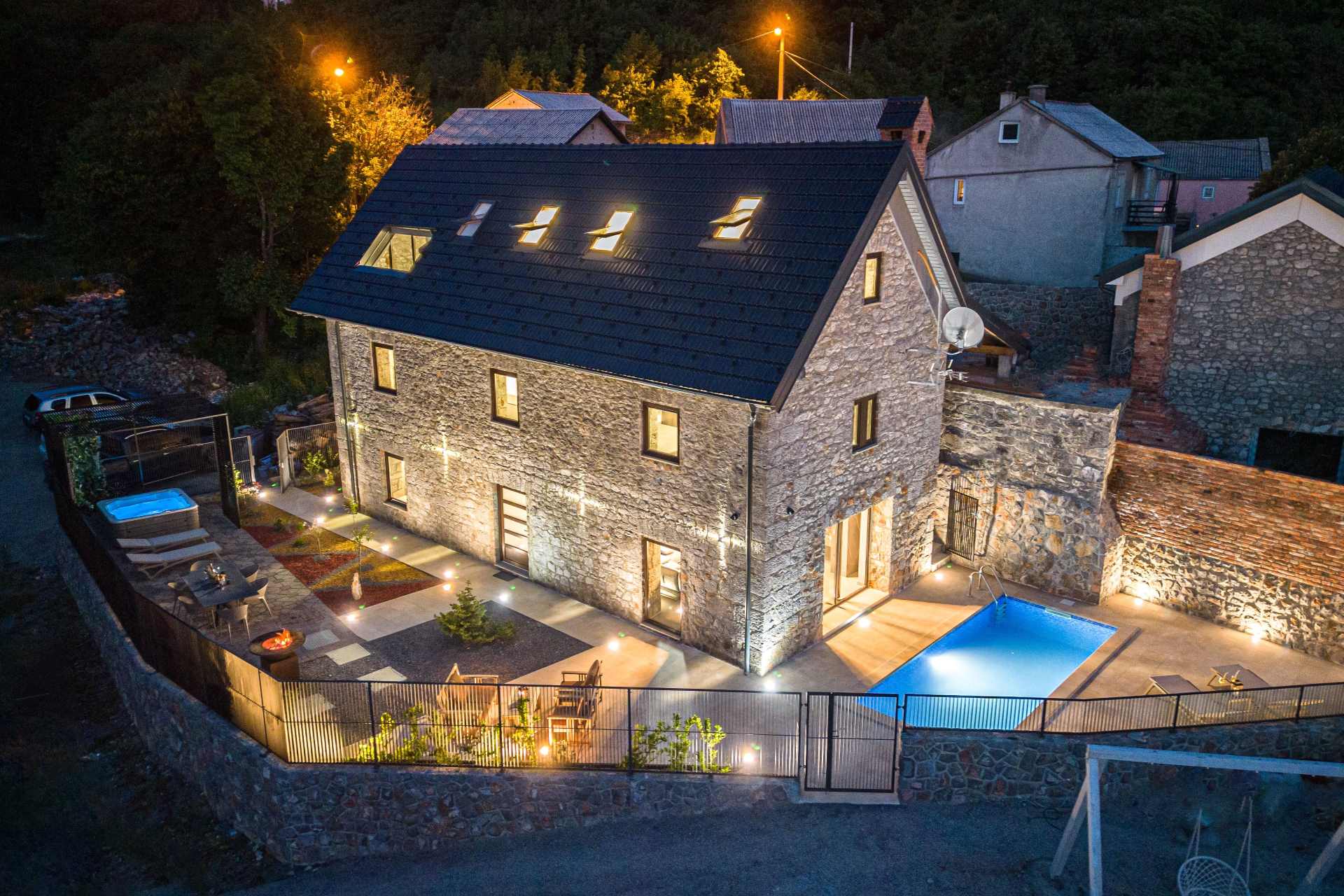 Text Hrvoje Bulešić
Photos Villa Lovelos, Villa Pačetina, Villa Jelenić by Bertović & Heritage Villa Velebit Soul