An exceptional location, professional and friendly staff, equipment according to the highest standards and numerous additional services make Marina Baotić an ideal choice when looking for a nautical partner on the Adriatic
In the center of Dalmatia, where land, air and sea traffic intersect, in Seget Donji near Trogir, one of the largest marinas is located, Marina Baotić, which offers a wide range of services and amenities, designed to make the vacation of its guests and users of the marina as relaxed as possible and more carefree.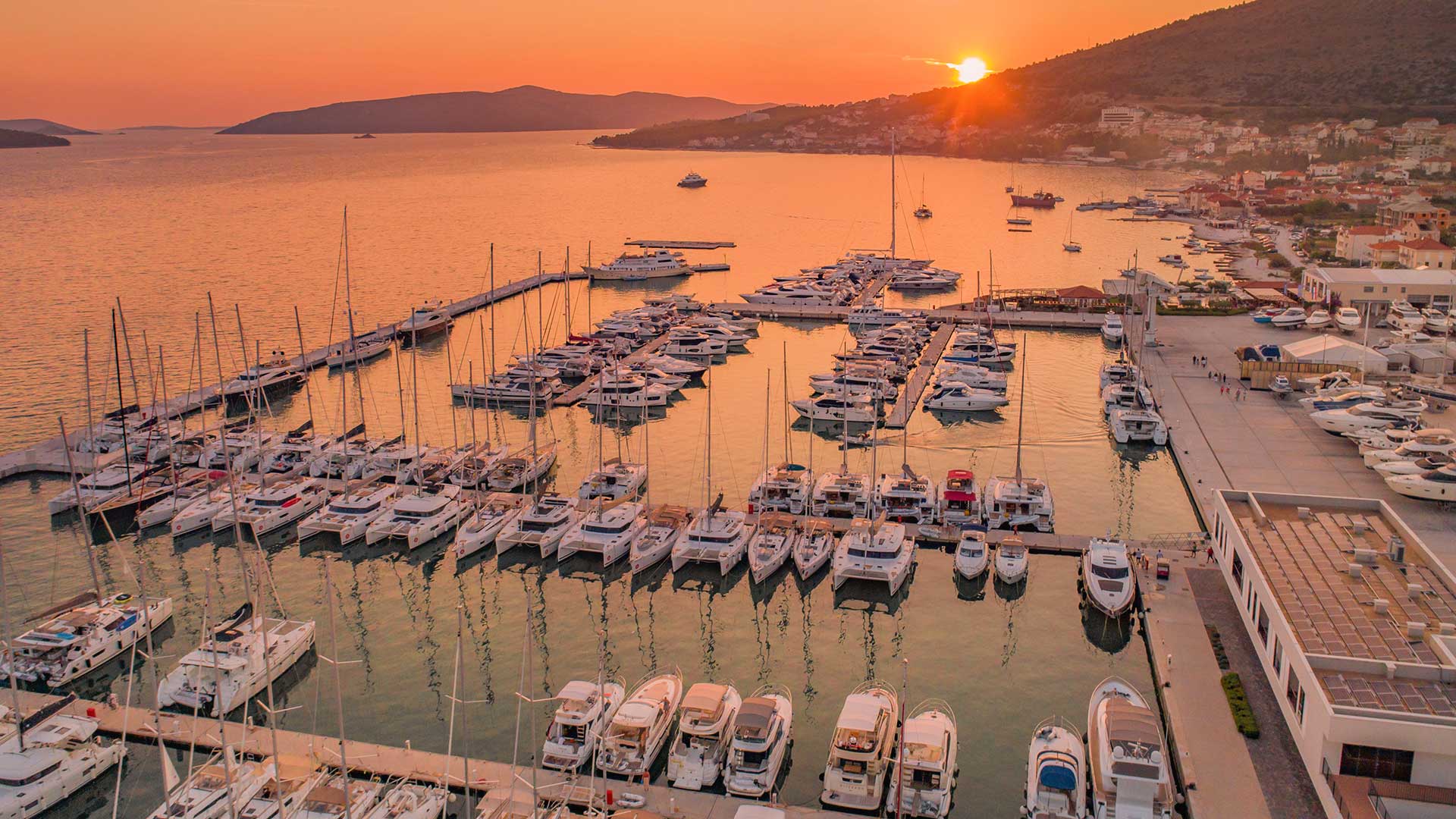 It is not a place where only boats are moored, but a place that strives to meet all the needs of its users and make the stay of its guests as pleasant as possible. Marina Baotić has as many as 400 moorings on land and at sea for ships from 6 to 60 meters in length, spread over 11 pontoons, while the ship's gas station has 20 fuel pumps and 20 moorings, which ensures the absence of major crowds in the summer months.
A special offer consists of their VIP services such as a concierge who will take care of even the smallest details, and among other services they also offer cleaning of the ship, washing of bed linen/clothes, airing and creating a special atmosphere with the help of music and lighting. Luggage storage and a fitness studio are also some of the services and amenities they offer.
In addition to moorings, Marina Baotić offers a rich gastronomic offer with its own restaurant, bar and pizzeria. In the YachtClub restaurant you can try some of the best Croatian dishes as well as drink a glass of the best local wine. In front of the restaurant there is a large swimming pool that is available to all users of their services. Glory bar is the right place to relax with a cocktail and the sunset. And if you want a quick meal, a delicious pizza or a hamburger, don't miss the Casa Mia pizzeria.
Their own supermarket offers a large selection of products that can prepare you for your next trip without having to leave the marina. A wide range of products, starting from the numerous offer of Croatian wines, cheeses and delicacies, all the way to various alcoholic and non-alcoholic drinks, will satisfy everyone's needs. The organization of events, receptions or even weddings is an integral part of their offer.
Luxury villas
Within the marina itself, there are five luxuriously furnished apartments and six rooms, ranging in size from 32 to 113 square meters, as a perfect choice whether you are traveling alone, with family or in a group of friends. An outdoor swimming pool, a fitness studio and a private parking space are available to all guests of the apartments and rooms.
There are also three villas in the immediate vicinity, two of which are separate, and one of which has three apartments, each with a private pool.
Drop anchor and relax in this beautiful and modernly equipped destination where your every wish will be fulfilled.
Photos Marina Baotić