Small, peculiar, noble and rustic, artisanal and piscatory – Trogir is one of those towns that looks like it had existed forever
A place where legends and reality are intertwined in an alchemic story and where time seems to have stopped somewhere around the Middle Ages – that's Trogir.
Where is Trogir in Croatia?
The stone capital of the Middle Adriatic located in a narrow sea strait is actually older than both Split and Dubrovnik. Ceramic remains dating back to 2000 BC were unearthed in this ancient town, and a small flint weapon was found in Trapljeni Doci, a village in Trogir's hinterland. It was probably a weapon that a Neanderthal man used some 45,000 years ago to hunt and chase away his fellow Neanderthal men from Neanderthal women in the hills surrounding Trogir.
Split to Trogir
Being this close to Split airport means that Trogir is the ideal starting point for numerous yachts people sailing on chartered vessels from Trogir marinas. A thousand-year-old town whose stone facades are filled with traces of history should definitely be included in your summer itinerary if your crusing route leads to Dalmatia.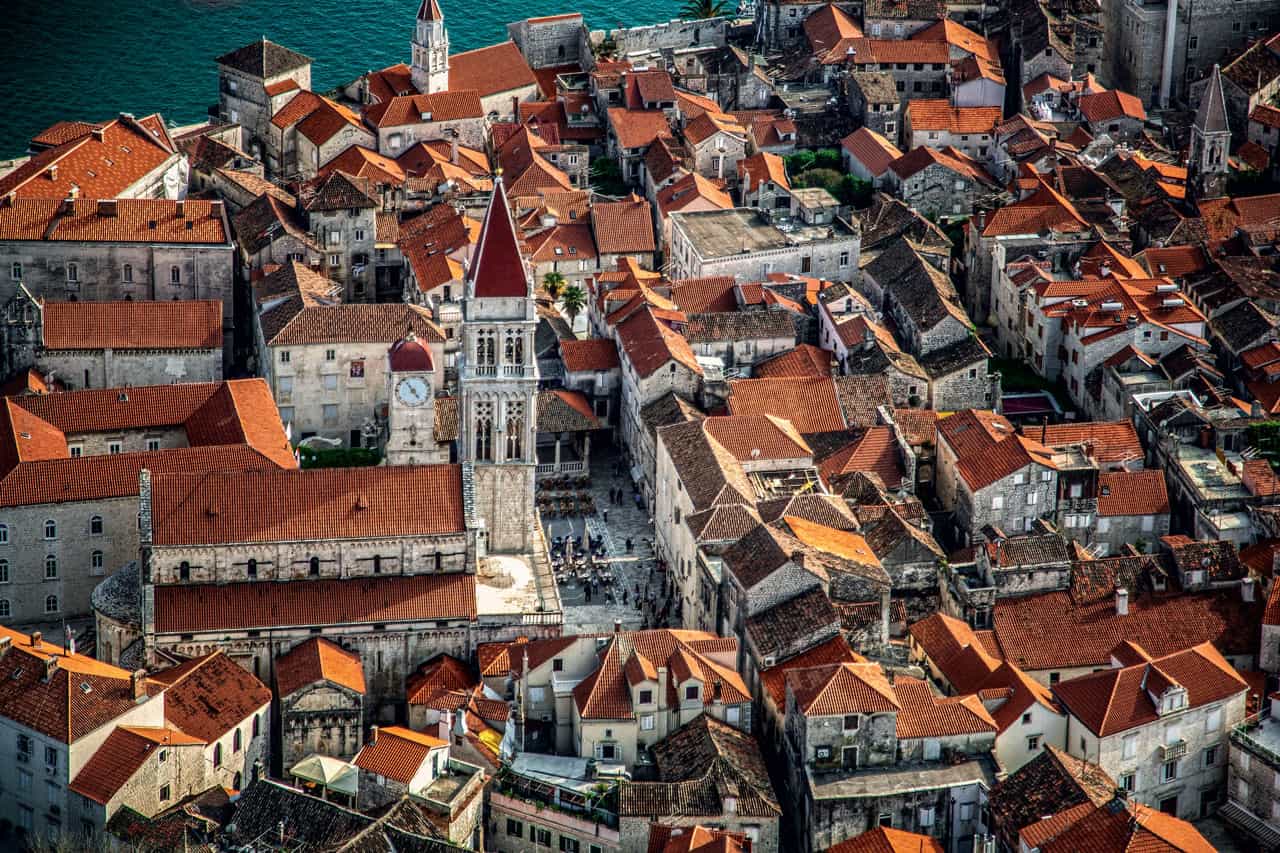 The architecture of the aristocratic palaces, numerous fortifications, churches and other ancient buildings that make up the town's core, combined with timeless stories and legends of this castle at sea, Trogir undoubtedly attracts time travellers – because coming to Trogir means going back in time. The experience will be even better if you decide to stay at one of the small historic hotels that more and more old palaces and houses are being turned into.
Trogir Old town
If you wander through Trogir's medieval walls and streets, and you only need to take 365 steps to walk across it horizontally, and twice as much vertically, you will undoubtedly think you've gone back in time and expect to meet an idle nobleman, or at least a page. As an homage to the periods of prosperity that the town had in the 13th and 14th ct., a medieval festival is held here in springtime, featuring displays of ancient crafts, meals and drinks, costumed street performers, knight competitions and medieval musicians.
YACHT SUGGESTION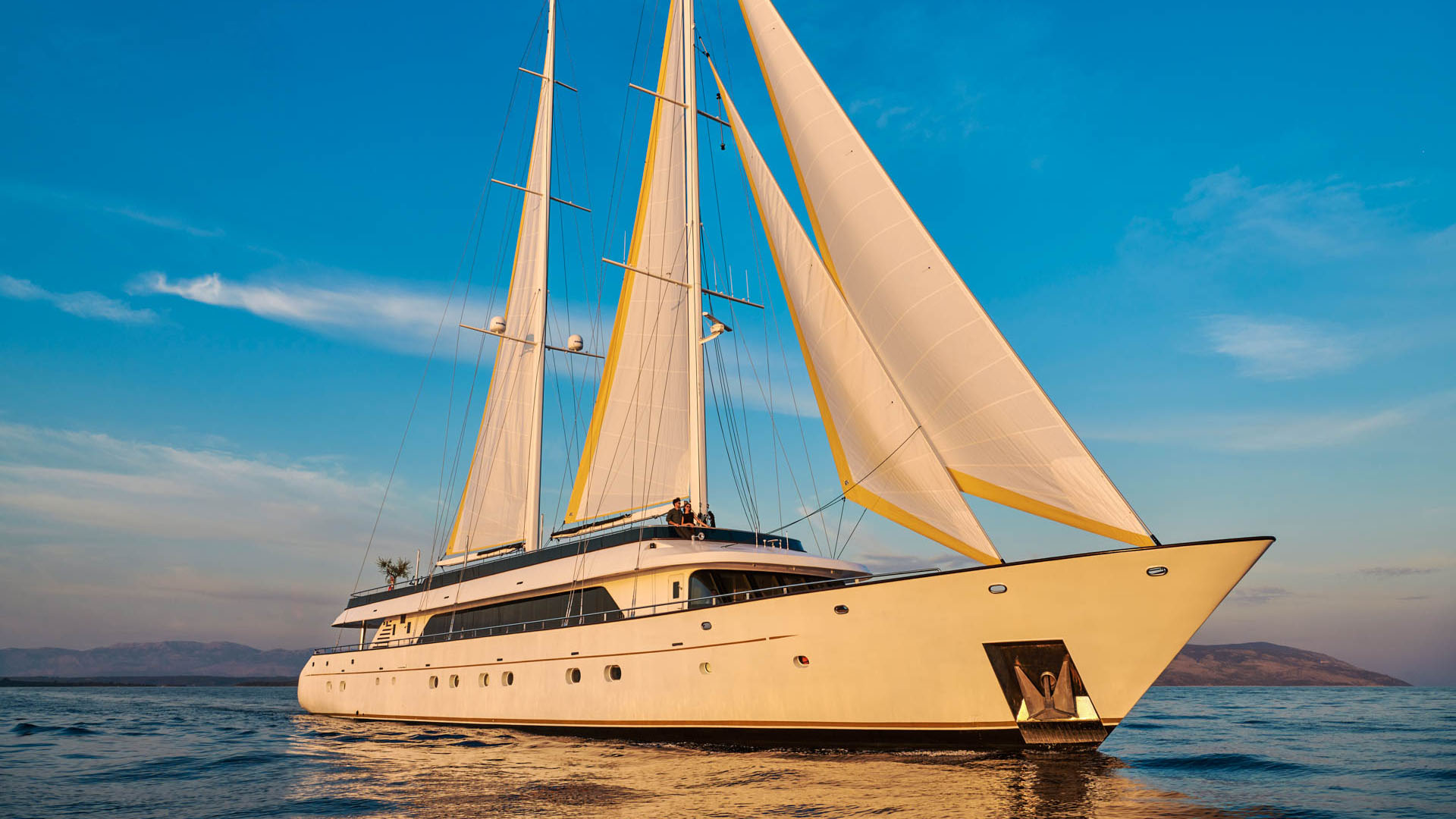 The luxury sailing yacht Anima Maris features superior design and elegant proportions. By all means, this two-deck yacht offers a unique cruising experience for 12 guests. Board a 49-meter-long Anima Maris and enjoy unforgettable moments surrounded by the amazing Adriatic coastline.
The event is organised by an association of enthusiasts who are in love 'with the ever better past'. Don't be surprised if you stumble upon Kairos, the Greek god of opportune moment, because, according to the legend, he stops by Trogir when he gets tired of lounging around the relief made by famous Greek sculptor Lysippos from the 4th century BC, which is kept in the Benedictine monastery of St. Nicholas. It was discovered in 1928 in family Stanošević's modest home, and there is a story that the marble relief, one of three of its kind in the world, was used by a Trogir housewife to press a bowl of salty sardines, completely clueless about the treasure she was dealing with.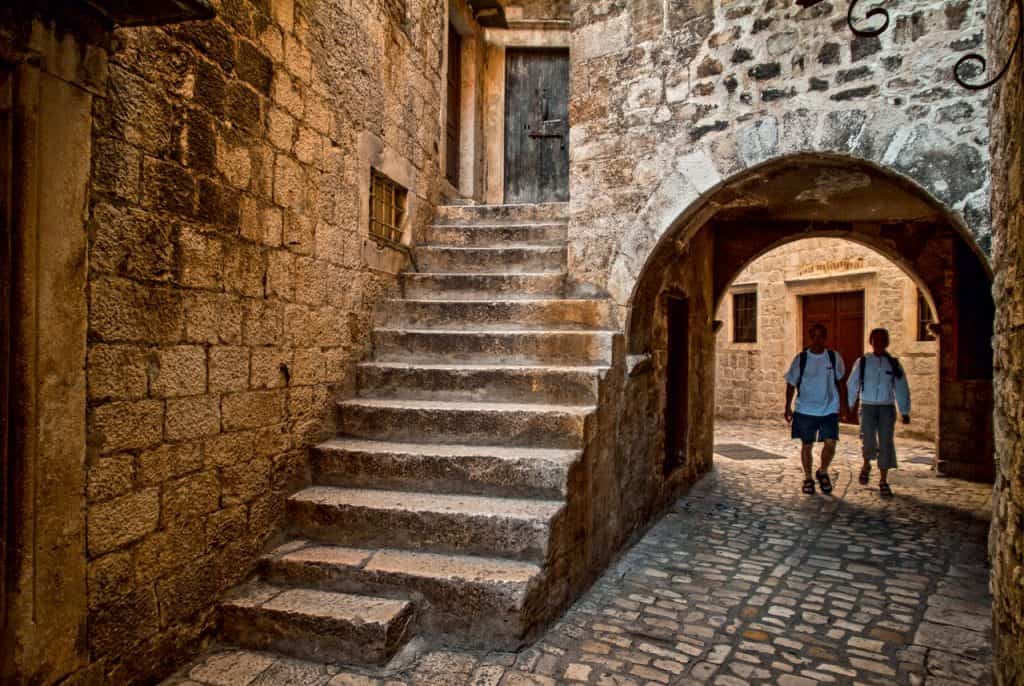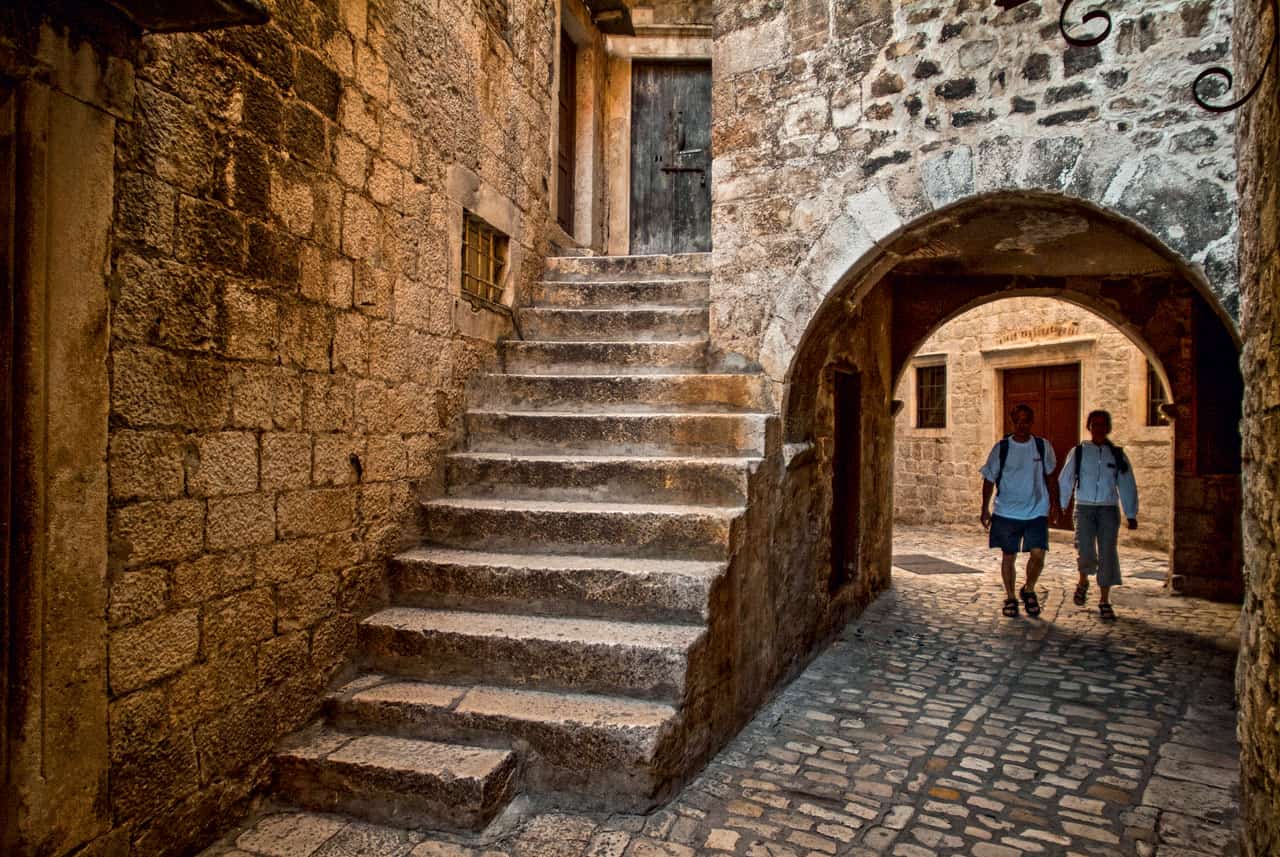 The legend goes that Kairos, Zeus' youngest son, should be grasped by the tuft of his hair for only then will you experience true luck. This relief was not found in just any house, but in a family home whose members were chancellors in the Kingdom of Hungary. This is a world-class discovery and it is possible that a member of the Stanošević family had purchased it on a diplomatic trip in Asia Minor.
What to do in Trogir
Roko Slade-Šilović, a pharmacist, conservator and founder of the Society for the Preservation of Antiquities in Trogir, discovered it in the Interwar Period and then the relief was written about by the director of the Archaeological Museum in Split at the time, Mihovil Abramić, in an article that is still relevant today. 'The relief from the Hellenistic period symbolizes the desire to capture the fleeting moment, the tuft of luck of Kairos, who has tiny wings on his feet and back, and flies somewhere past us,' says Trogir's chronicler and historian prof Ivo Babić, PhD.
If you want your love to last forever, then you must, as another Trogir legend says, kiss next to the 'tree of love'.
It is a very peculiar tree, the crown of which Trogir lovers have been using as a hiding place since the ancient times. Trogir was founded as a settlement called Tragurion by Greek merchants who came from the island of Vis in 380 BC, and since then it has been usurped by many other European conquerors, who always left their mark on it. The medieval core is full of historic palaces, churches, noblemen's, merchants' and craftsmen's houses, and is inscribed in the UNESCO World Heritage List. It is located on a 500-meter-long and about 250-meter-wide islet, embedded between the mainland and the island of Čiovo, to which it is connected by three bridges, one of which is pedestrian.
The bay of Kaštela is located to the east. It was once called the bay of Salona, after the Roman capital of Salona, the remains of which can be found in and around today's Solin. While Trogir was under Roman rule, emperor Claudius had villas for his decommissioned generals built there. Hungarian king Bela IV of the Arpad dynasty liked Trogir and in 1242 he fled there to hide from the bloodthirsty Tatars, and so, fearing for his life, he escaped to a tiny islet in the Trogir archipelago where noblemen came to hunt rabbits. The Tatars left, King Bela had survived, and he bestowed gifts and privileges upon Trogir, and, in his memory, the inhabitants named the small island where he was hiding Kraljevac ('kralj' meaning king in Croatian).
Kamerlengo fortress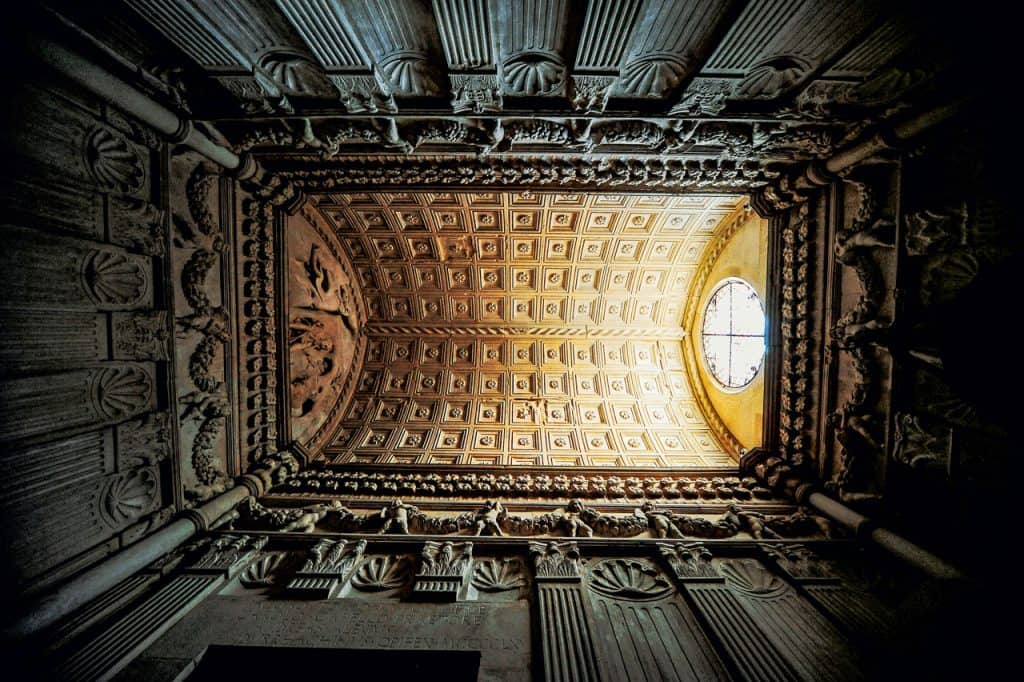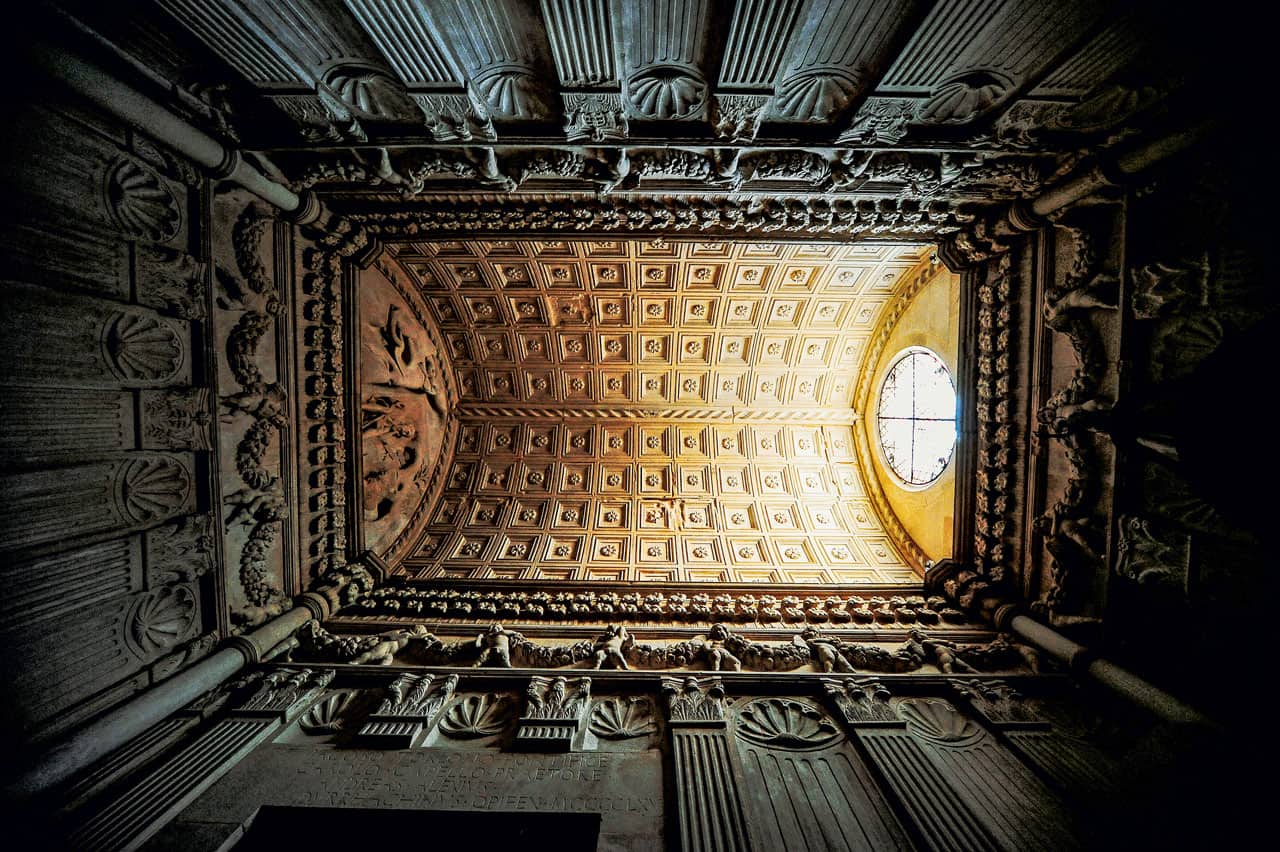 Kamerlengo fortress has been located in the southwestern part of old Trogir since the end of the 14th century, and its name is purely 'bureaucratic' because it owes it to the administrative officials of the Republic of Venice (Camerlenghi del Comun) who lived and worked in the fortifications. Today, the fortress is the location for numerous concerts, performances and similar events in the open, and in August it will host the Moondance Festival for the sixth time, with renowned global and Croatian techno DJs as headliners.
Church of St. Lawrence
Antique enthusiasts will also fall in love with the central city square and the Church of St. Lawrence, a monumental building that mixes Romanesque, Gothic, Renaissance and Baroque elements, built from 1213 to 1589 – more than three centuries. At its entrance is the masterpiece of the Romanesque-Gothic sculpture – the portal of Master Radovan, the most significant Croatian medieval sculptor and architect, from 1240. The City Loggia is also here, a place from which the duke addressed the townspeople, and where legal affairs were conducted and wills were read.
There is also the beautiful Ćipiko palace, but, unfortunately, the old pharmacy from 1271, the first in Europe, is there no more. It was a place where pharmacists from Venice offered medicinal herbs and made miraculous alchemical potions.
Hotels in Trogir
If you want to experience what a night in the 19th century Trogir looked like, you can stay at Pašike Hotel on the northern side of the old town, where a peasants' settlement used to be located. The hotel's restaurant is a place where you will be able to taste traditional specialties such as pašticada, škartocete, popara, brujet, cod, Trogir soup, sweet rafioli made using generation-old recipes of Trogir women.
Other historic hotels include Bifora Heritage Hotel and the XII Century Heritage, ideal places to run away to from everyday life and escape to a world that has disappeared elsewhere in the world. The spirit of old Trogir can also be found in the eastern entrance to Trogir, the Pantan Mills. Returnees from America, the Pavić family restored them in 1994 in the middle of a reservoir with brackish lake, home to up to 163 species of birds and dozens of species of fish. They opened a restaurant there that evokes the ambiance of old Trogir, and the menu reflects a strong Dalmatian tradition.
The Brown Beach House Hotel on the Čiovo side of Trogir and not far from the bridge that connects the old core and the island, is one of the most popular boutique hotels in the Croatia. It is actually a renovated tobacco purchase station called Duhanka.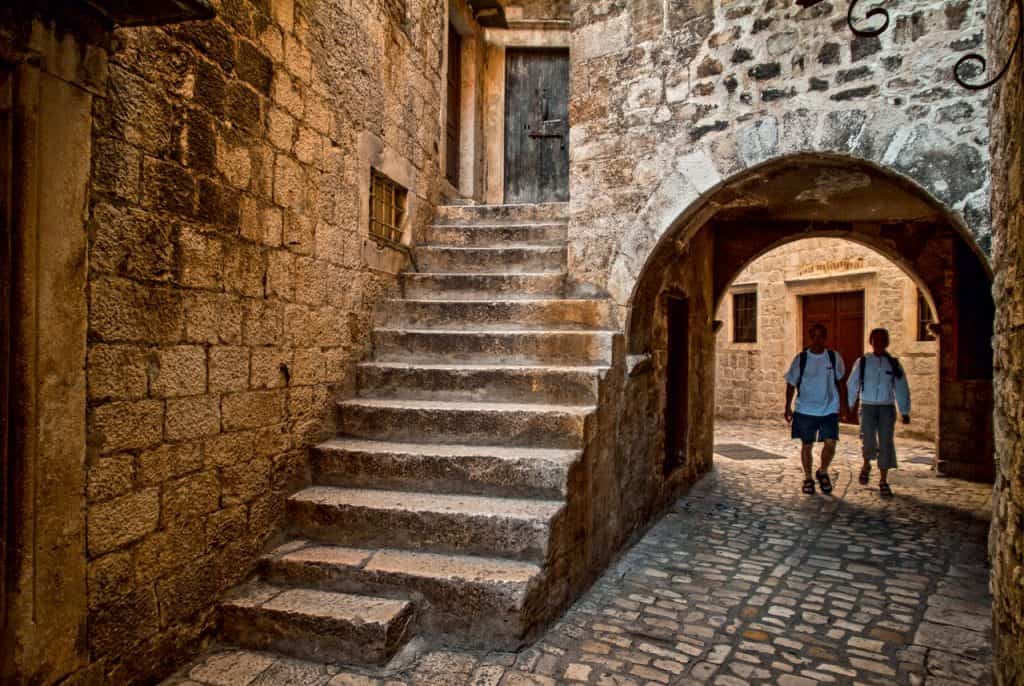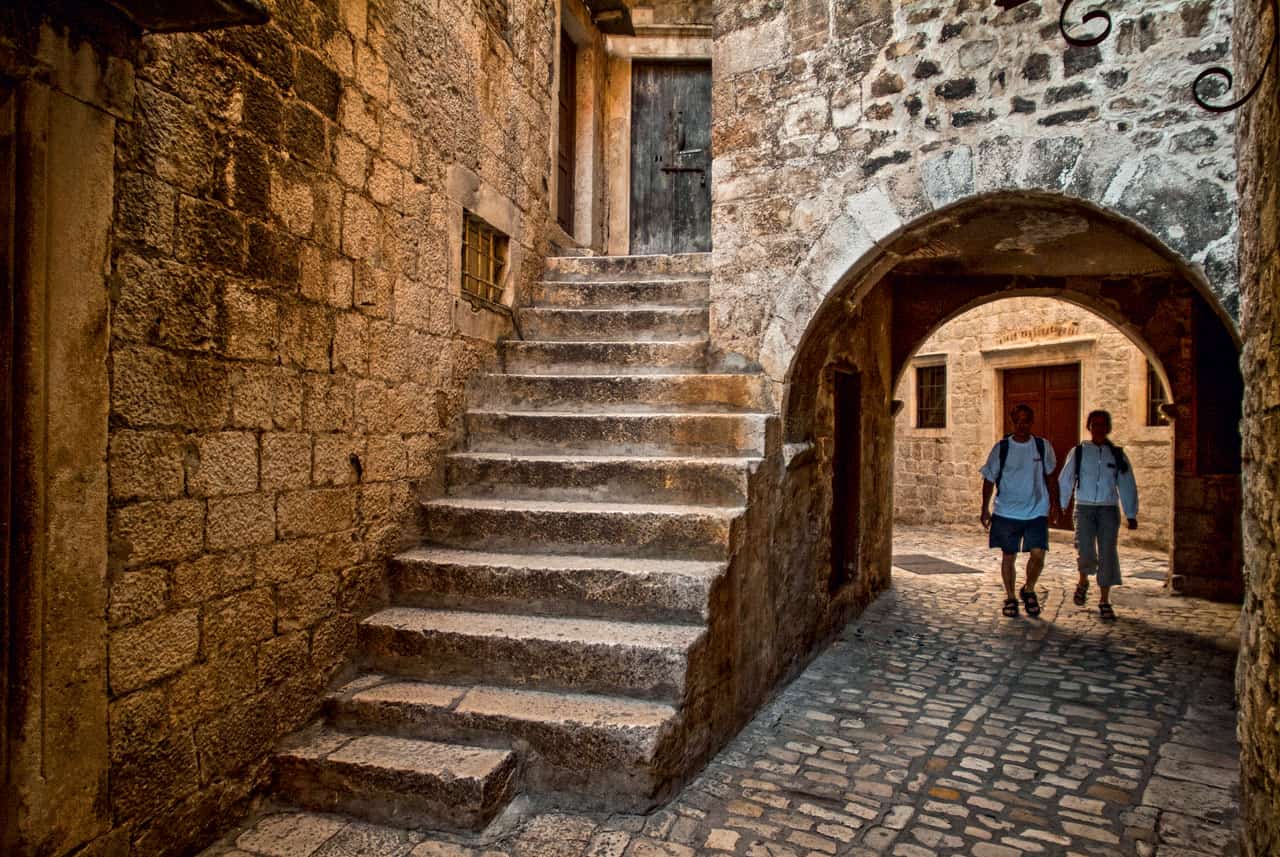 The hotel is so popular that the famous magazine Condé Nast Traveler added it to its 55 best new hotels in the world list, together with the Ritz Hotel in Paris and the Whitby Hotel in New York. The style of this renovated building is a combination of rustic and modern, evoking the aesthetics of Italian resorts in the 1950s. It was designed by Saar Zafrira, a designer from Amsterdam who has worked on a number of luxury hotels all over Europe in recent years.
Hedonism in Trogir is celebrated with a spoon, so you will find a number of restaurants with modern or traditional Mediterranean cuisine. If you feel like tasting modern gastronomic wonders, Don Dino is the place for you, and if you want to eat like a true Trogir inhabitant, you should visit Tri volta, a small restaurant located near the main square where you can eat traditional Dalmatian specialties.
When to visit Trogir?
The record-breaking number of tourists that visit Trogir every year means that the town is turning into a destination not to be missed when visiting Croatia. If you want to experience pristine Mediterranean charm and the relaxed atmosphere of this city it is best to visit it before or after the tourist season.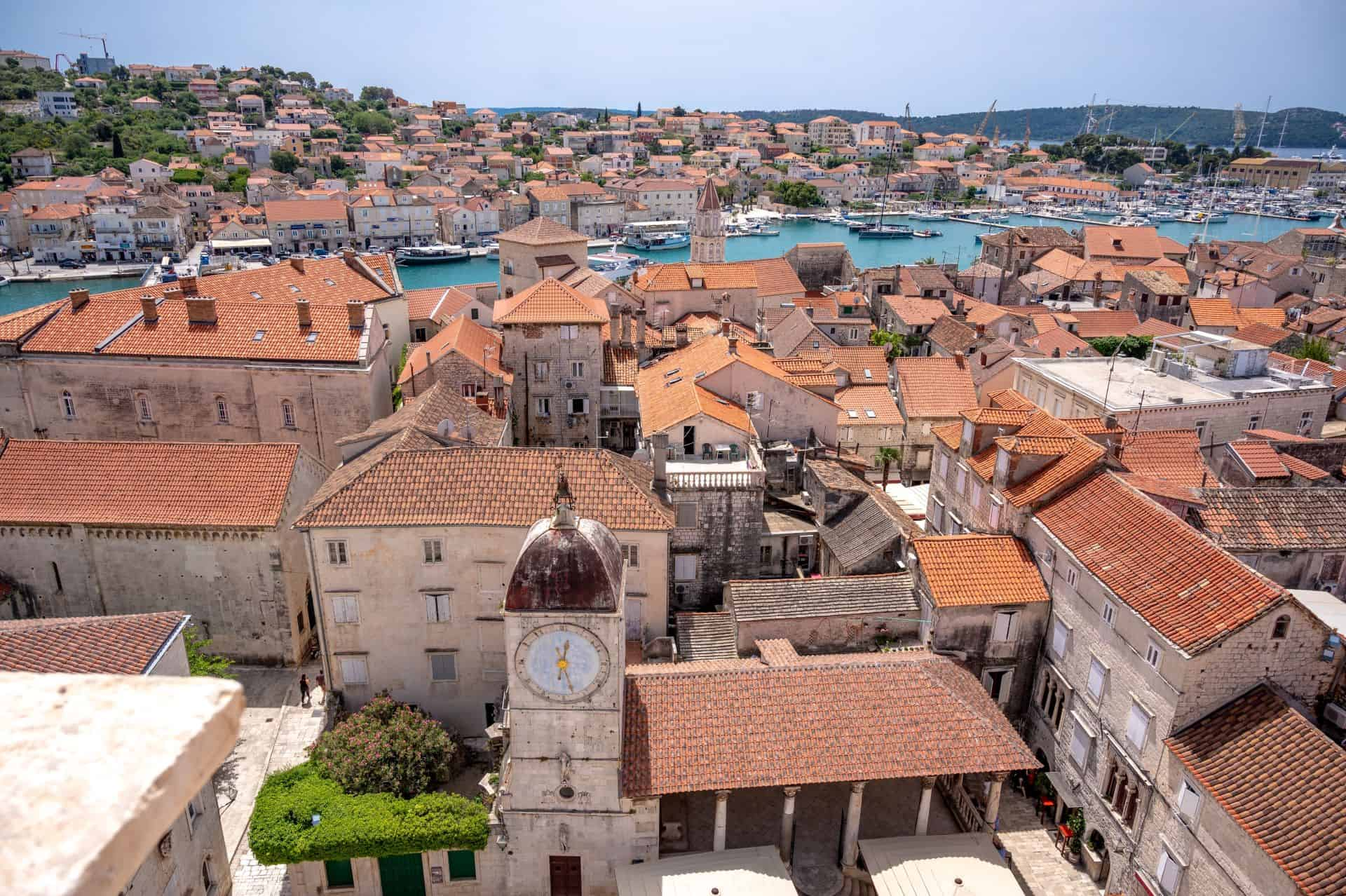 In the summer, Trogir is a cosmopolitan stage for guests from all over the world, full of murmur. This is witnessed by many luxury yachts moored in three marinas surrounding Trogir, as well as those anchored there in the summer that bring the most exclusive guest to visit this Adriatic pearl. From Trogir you can easily head north and visit the Kornati and Krka national parks, or go south towards Split, Hvar and Dubrovnik.
Photos Ivo Pervan, Mario Jelavić, Unsplash