Sophisticated and authentic, simple yet intriguing, Chandon Garden Spritz is a new generation of aperitifs that redefines the classic Spritz experience
The unique balance of bitter and sweet evokes the spirit of summer with every refreshing sip. Chandon Garden Spritz is perfect for aperitif moments, brunch, picnics or afternoon drinks. Thanks to its lively orange aromas, delicately balanced with a bitter finish, it offers true refreshment and begs for another glass. It all started back in 1950 when Robert-Jean de Voqüé, at that time President at Möet & Chandon, set of on a journey to find new, unexplored areas for vine growing. Following his vision to redefine the luxurious bubbles, he arrived in Argentina and found the perfect terroir for vine growing and making exceptional sparkling wines in the Andean foothills.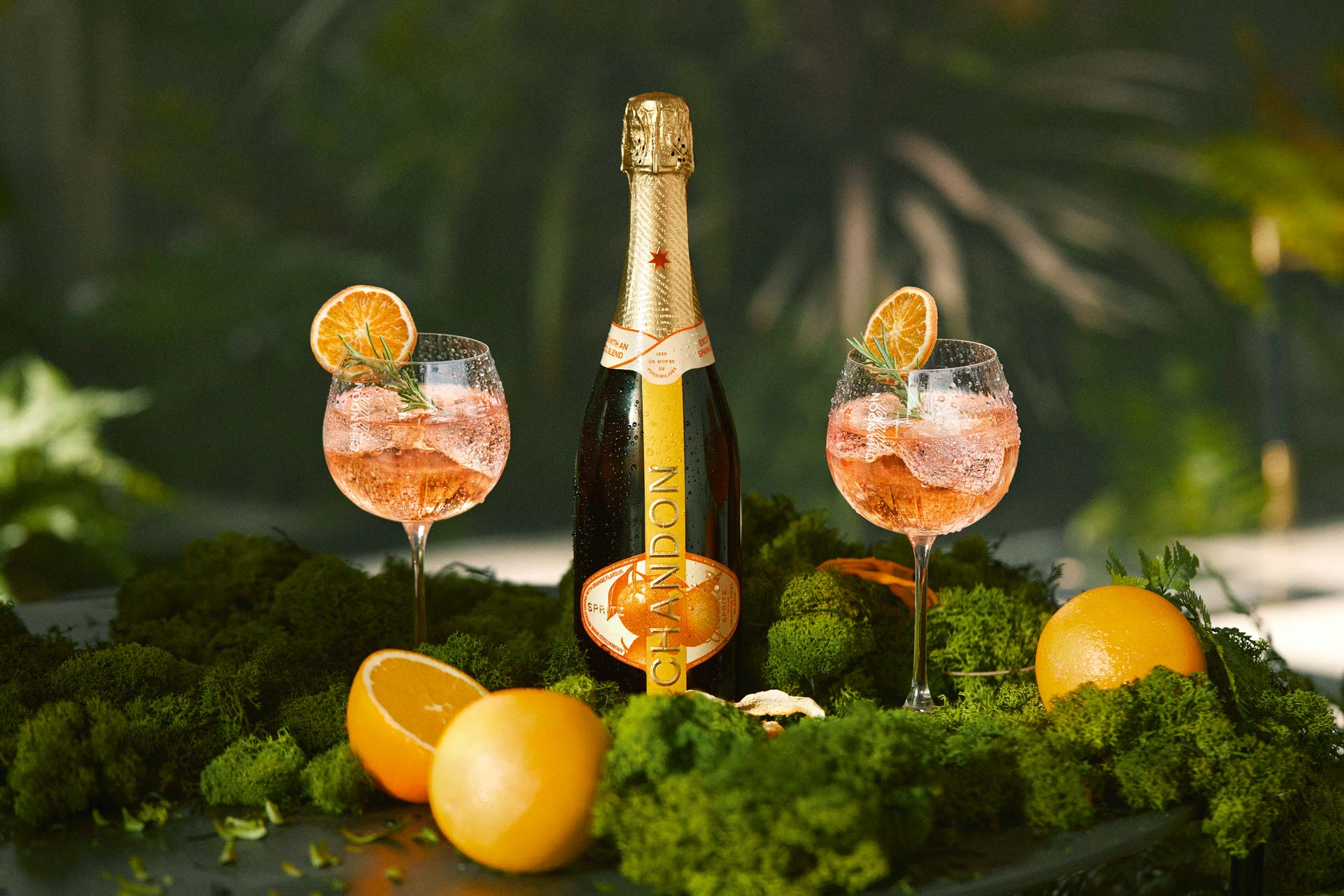 In 1959, he founded the Chandon winery near Mendoza. Winemaker Ana Paola Bartolucci and a team of experts from the winery worked more than four years on ideal recipe for Chandon Garden Spritz, led by the Argentinian preference for more bitter aromas. Chandon Garden Spritz is a crafted from Chandon Brut sparkling wine and hand-crafted orange-bitter liqueur. The base is Chandon Brut sparkling wine made with Chardonnay, Pinot Noir and Semillon grapes from high-altitude vineyards near Mendoza, which was named Best Argentine sparkling wine in 2020. Grapes are hand-picked and then wine is made using the slow-ferment Charmat method to preserve the fresh fruity flavours.
The orange liqueur is made from natural extracts of peels from hand-picked oranges from a sustainable family farm that doesn't use any pesticides. Oranges are peeled by hand, dried and then macerated, along with a selection of spices from the world's best terroirs. The result is an aromatic, refreshing and slightly bitter orange liqueur mixed with Chandon Brut sparkling wine right before bottling. No artificial flavours or colours are used at any stage of production and Chandon Garden Spritz has 50 percent less sugar than an ordinary Spritz. Ready to pour, made only with the best ingredients, always the same quality and taste, nothing more than naturally delicious, Chandon Garden Spritz is sure to delight all Spritz lovers and those who have yet to learn to love it.
Photos Miva