Within a few minutes from the city centre of Trieste and just under an hour from Venice, Portopiccolo presents itself as an ideal location to discover the pleasure of living in an eco-sustainable town, equipped with high quality resort services
Nestled in the noteworthy Bay of Sistiana in the Upper Adriatic Sea – 10 minutes by car from Trieste and close to Venice – Portopiccolo Sistiana is a unique maritime village surrounded by crystal-clear water and distinctive local cliffs. This awe-inspiring and exclusive destination has about 460 seaward residential units: apartments and villas ranging from 50m2 to 400m2. Its unique cutting-edge technology and design guarantee an environmentally friendly experience away from hustle of modern urban living.
This maritime village features a 5*L Hotel named Falisia, a Luxury Collection Resort & Spa, Portopiccolo, two main shopping streets including luxury boutiques and shops like bakery and gastronomy, a delightful choice of food service outlets, a cosmopolitan Beach Club, a Yacht Club, a conference centre and a wide seaward SPA. Facing the harbor and protected by the rocks at the back, the Borgo Houses residences range between studio flats to villas.
Characterized by a palette of marine colors, tiles roofs and stone façades, this residental units provide either a garden or a terrace. Another type of residental units are Terraced Houses. These residential units enjoy the widest panorama on the bay. Nestled in the cliff and covered with local stones, the Terraced Houses offer different solutions, with the studio flat being the smallest option. The generous and comfortable terraces are clothed with refined wood.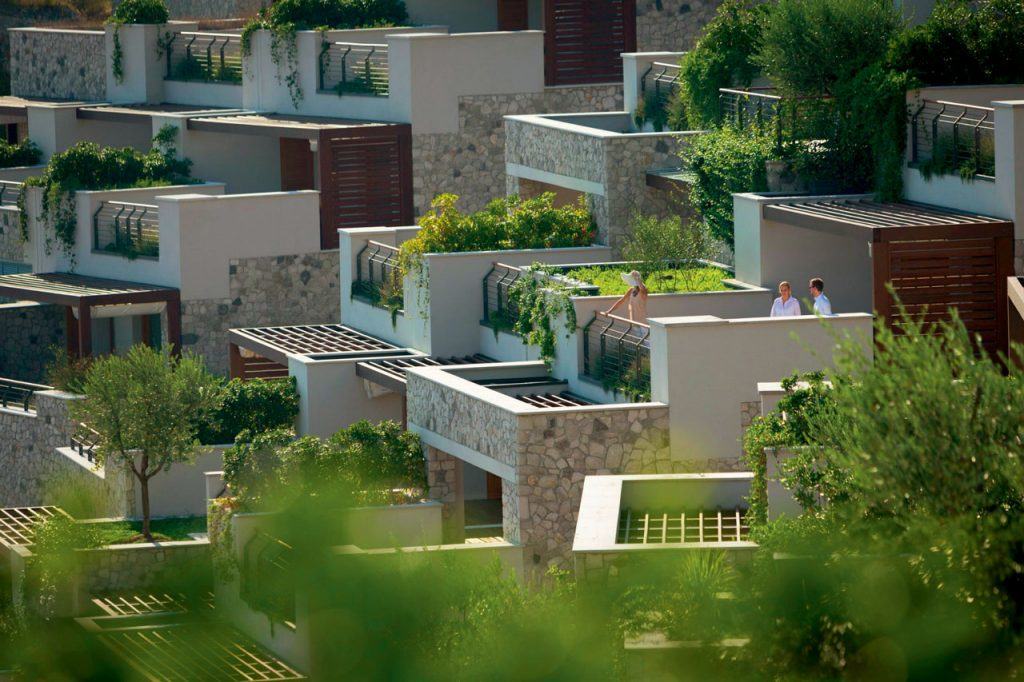 Finally yet importantly, the Marina is a safe mooring for boats of diverse length: 121 berths offering first class facilities, Wi-Fi, 24/7 under video surveillance and expert staff who are happy to assist you in berthing operations throughout your stay. One of the most important purposes of this project is sustainability: Portopiccolo is a zero impact building operation where no CO2 is produced and only uses power for heat pumps. All the properties have a certification of energy class A+ and A, a project analyzed and defined in 2005. The air-conditioning and sanitary water production are generated through a cutting-edge heat pump system by geothermal science.
In case a resident decides to live in Portopicollo, he/she can have a berth in the marina. The prestigious Yacht Club, with member-only benefits and activities, including rental and charter services, offers exciting opportunities with the chance to take part in prestigious international regattas. Restaurants in Portopiccolo offer a wide selection of traditional local Italian, Mediterranean and International cuisines.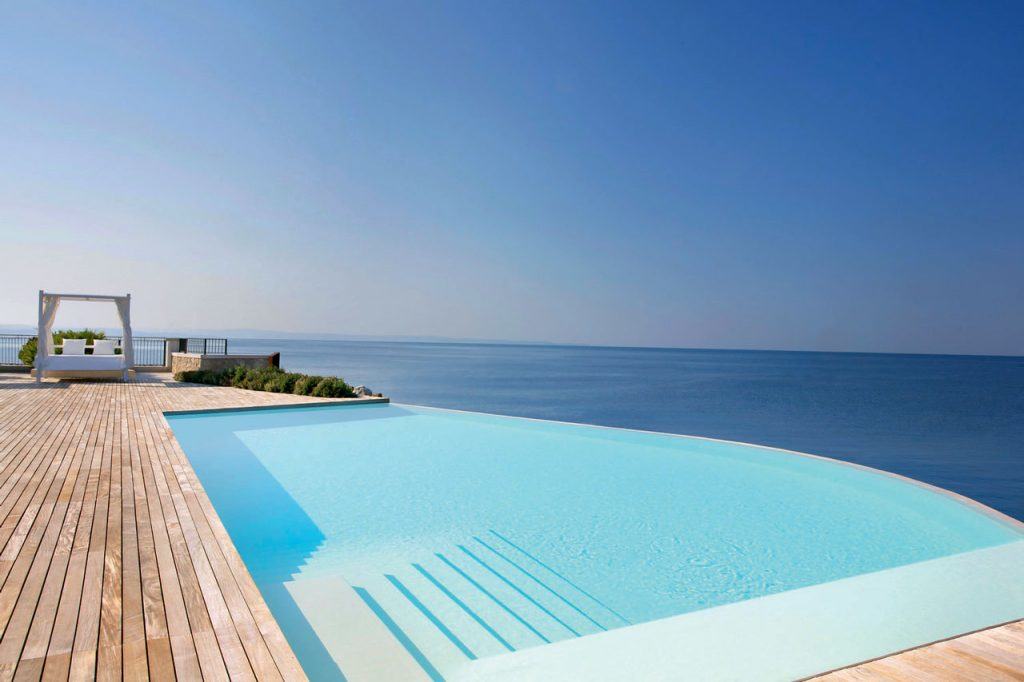 The executive chef of the Cliff restaurant combines culinary traditions with the latest fashions, for healthy gourmet dishes accompanied by a wide selection of DOC wines. An extraordinary open-air terrace that faces out onto the marina and the Adriatic Sea is ideal for Sunday brunches.
We would also suggest the Sunset Aperitif by the sea at Maxi's who offers seafood dishes prepared in accordance with tradition, a selection of first-choice meats or vegetarian dishes, as well as an excellent wine list. Therefore, visit Portopiccolo and experience an exclusive lifestyle in a unique natural setting.
Photos Portopiccolo Sistiana