The new Spirit 25 from Rand Boats is the first walkaround lifestyle racer combining luxury design with social focus and raw performance, creating a hyper-efficient reinvention of the runabout. This elegant 25ft. open luxury day-cruiser is yet another statement of style and innovation from the pioneering Rand Boats.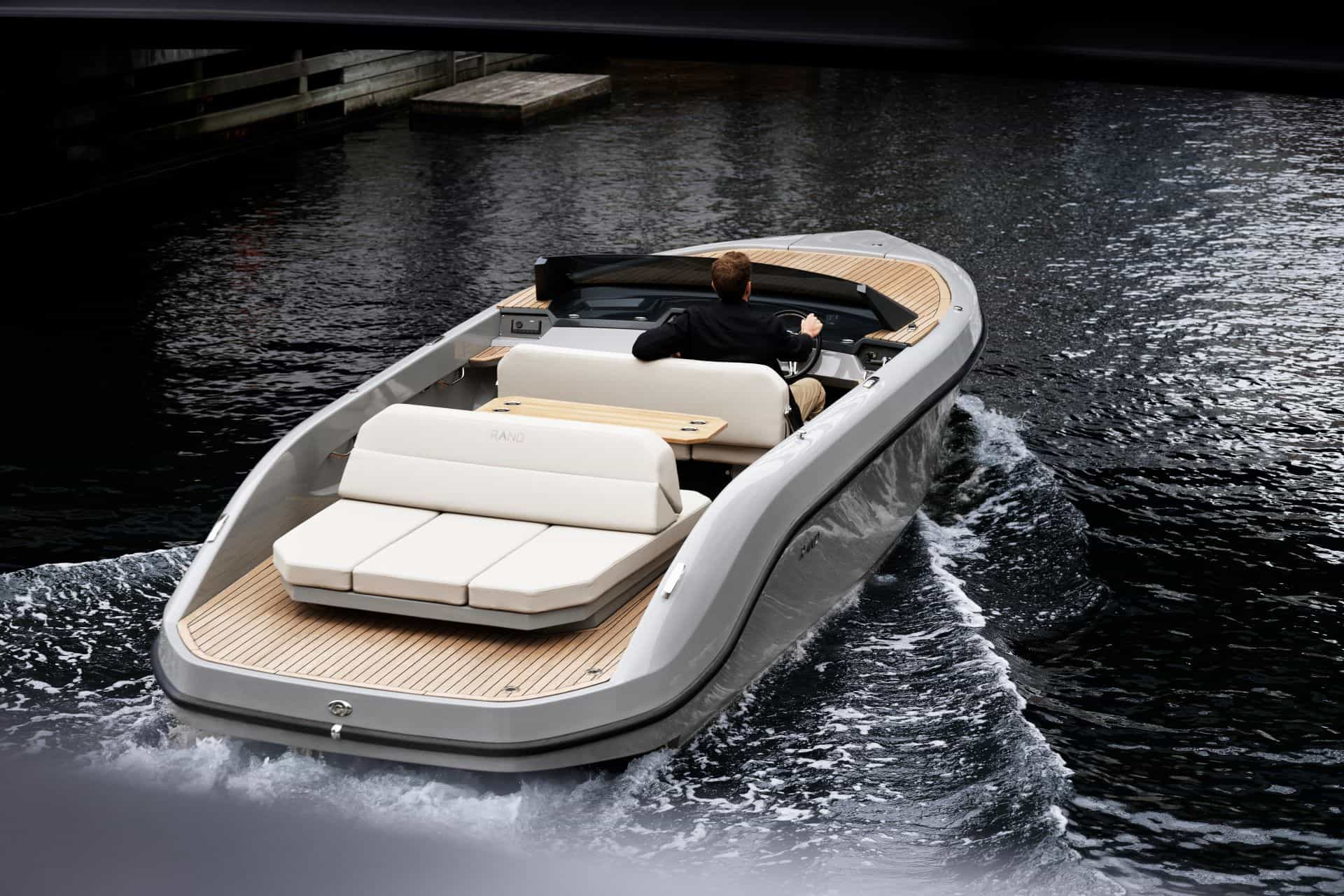 Spirit 25 provides the best aspects from a walkaround with free movability, into an ultrasimple sports boat that is perfect for leisure activities on water, whether you want to swim, sail, relax, dine or a little of everything. The new lifestyle racer fits 9 people and is created in the Rand Boats ethos of sustainability, socially focused design, luxury, and thrilling performance. With the special hydrodynamic hull, combined with a lightweight construction, Spirit 25 achieves superior performance and stability in the water with 30-60% less consumption of electricity or fuel than a traditional motorboat in the same size.
This makes the Spirit 25 naturally more efficient than any other boat in its class, whether it is purchased with an electric or gasoline engine. Options include the powerful electric series with a 200 kW motor and 78 kWh battery and a Mercruiser 300HP 6.2L V8. Depending on the engine you choose, the Spirit 25 can achieve speeds above 40 knots with both electric and gasoline engine.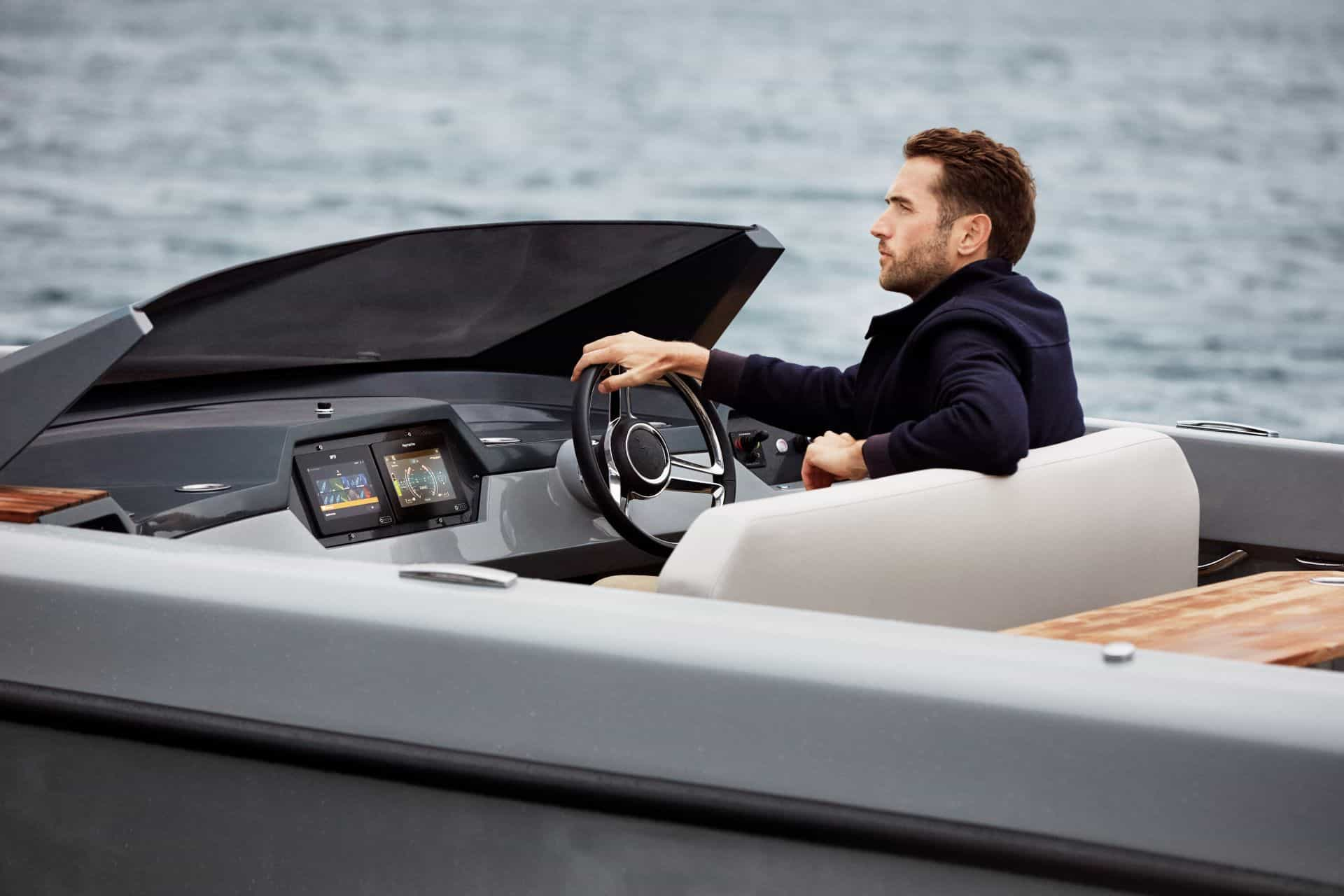 With the exceptional hull design and stern drive on both electric and gasoline engines, the Spirit 25 have perfect handling, stability, and balance, making it comfortable and fun for captains of any experience level to pilot. It cuts through the water effortlessly for a smooth ride, and the simple, roomy seating layout offers passengers the perfect space to move around to have fun and relax.
After finding your favorite spot to anchor, you can even slide the backrest of the pilot's seat forward so the three front seats are facing the dining table, setting up a perfect 6-person dining area. Spirit 25 is also equipped with Rand Boats new sporty steering console, taken inspiration from the automotive industry that lends comparison to classic Italian sports cars, adding even more feeling of an ultimate race boat.
Photos & video Rand Boats