Royal Huisman releases an update, with stunning new images, of the contemporary flybridge schooner, SEA EAGLE II. A true sailing yacht, this 81m / 266ft beauty immediately earned her place alongside the shipyard's Athena in the elite club of the world's 10 largest sailing yachts.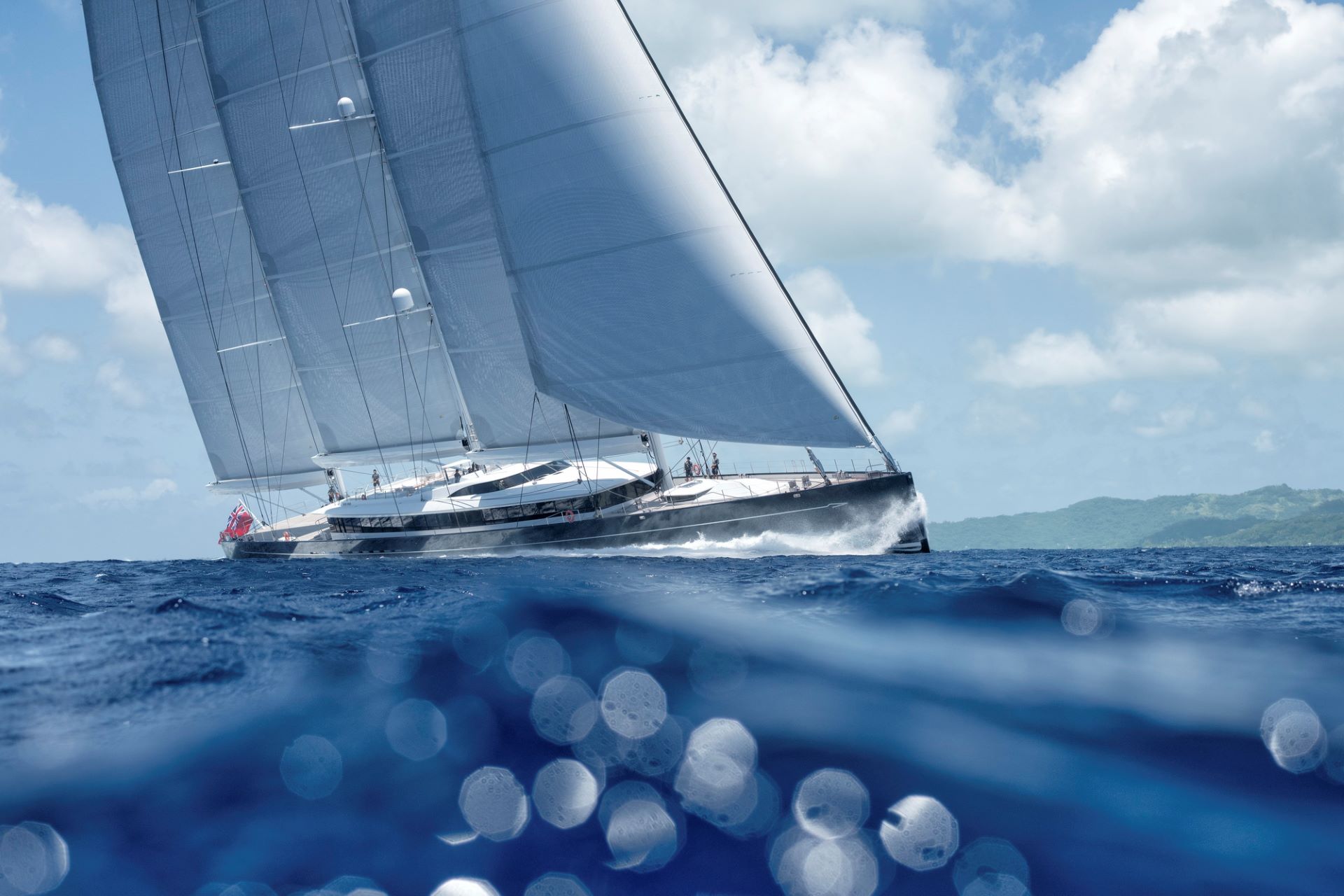 Delivered in 2020 under the shadow of the pandemic, SEA EAGLE II's arrival on the superyacht scene was inevitably low-key. Today, following her extensive world exploration, and with over 45,000 nm under her keel, Royal Huisman is pleased to set matters right and place this magnificent schooner in the spotlight she deserves.
Designed by Dykstra Naval Architects and Mark Whiteley Design, SEA EAGLE II has dramatic and purposeful contemporary lines with a plumb bow. Her very long waterline and powerful Panamax rig ensure effortless, mile-eating performance. On her sail trials, she comfortably recorded 21.5 knots in a moderate breeze.
Despite her massive sail area (2,580 sq m / 27,770 sq ft upwind; 3552 sq m / 38,233 sq ft downwind), all three mainsails can easily be hoisted at once – taking no more time than required for a sloop of half this size. The efficiency of this sail management system understates the technical challenges behind it. Exceptional cooperation of an 'A Team' of Dykstra, Rondal, Carbo-Link and Doyle Sails made everything possible.
SEA EAGLE II is currently the world's largest aluminum sailing yacht. Project 410, the 85 m / 250 ft sloop, now in build at Royal Huisman, will take over this title on delivery. Nearly 60 years of aluminum yacht-building experience have provided the shipyard with a level of expertise in constructing hulls of this material that few shipyards can match. This is especially true for sailing yachts of this size.
The advantages are equally large: lightness, acceleration, strength and fuel-efficiency being just a few characteristics of a true sailing yacht versus a heavy, sail-assisted motor yacht.
The inspiration behind SEA EAGLE II was her visionary owner, who began to formulate his ideas while circumnavigating his first yacht, the 43m / 142ft sloop SEA EAGLE (I), also built by Royal Huisman (and now exploring the world again as Ravenger, under new ownership).
The owner had a very clear vision of the priorities for his next project. The brief for SEA EAGLE II was to create an extremely comfortable and spacious yacht with good sea keeping and exceptional amenities for both guests and crew.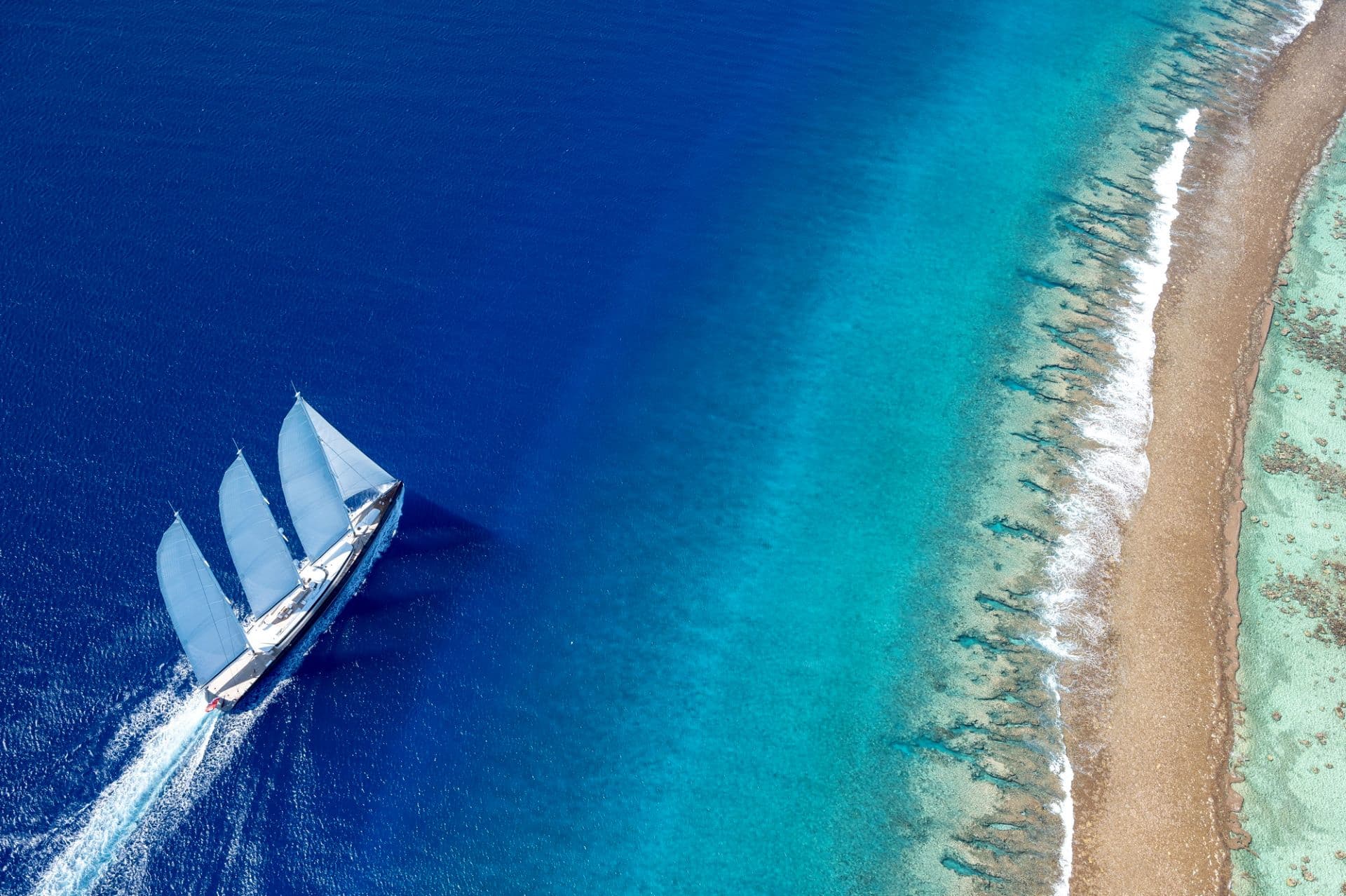 She had to offer outstanding passage-making performance so that the owner could take in as much of the world under sail as possible. She had to be a true sailor's yacht – practical, powerful, safe and easily managed. Finally, she had to be functional, favoring simplicity and reliability over unnecessary frills.
And that is the yacht that Royal Huisman has so successfully delivered – with a good deal of team pride. SEA EAGLE II is almost twice the length and five times the volume of her predecessor – the largest project undertaken by the shipyard to date.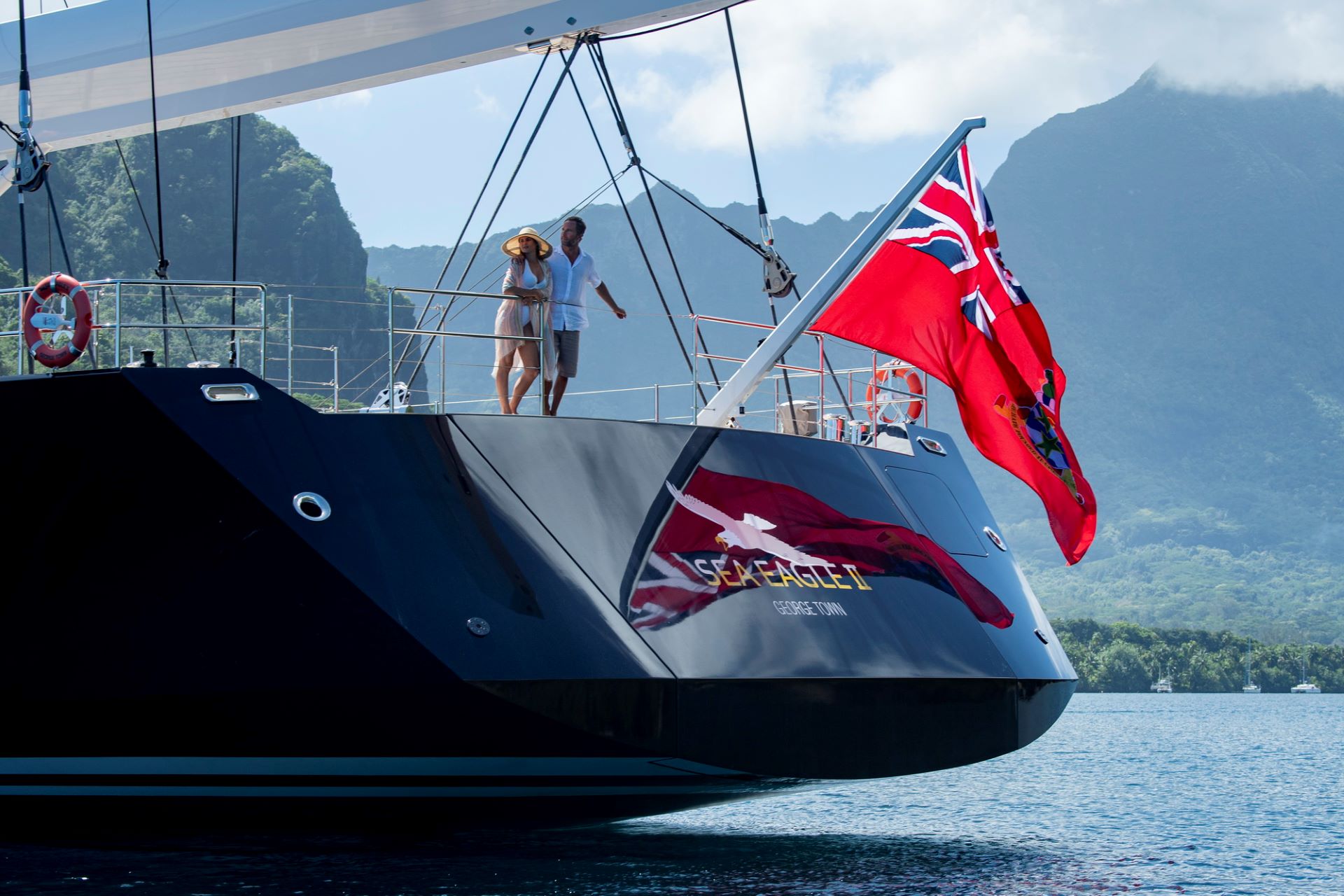 Supersized sailing yachts like this are no longer an impossible dream, Royal Huisman's CEO Jan Timmerman points out: 'Continual innovation, accumulated expertise and rigorous self-challenge have come together through our highly skilled and dedicated team to produce Athena, SEA EAGLE II and, currently in-build, the world's largest sloop, the 85 m / 280 ft New World Sloop aka Project 410. Other breath-taking concepts, APEX 850 and WING100, are also generating considerable interest worldwide.
Each example just awaits a visionary individual who will desire the opportunity to transform a revolutionary, true sailing yacht into reality. The next Royal Huisman supersized sailing yacht would be welcomed into the ranks of the world's top 10. She will join the existing Royal Huisman-built, thoroughbred 'supersized sailing yachts', and – with our continuous increase of expertise – she would be our finest yet.'
Photos Tim McKenna