The owner and CEO of Croatia Yachting talks about the business philosophy of one of the most powerful Croatian companies in the yachting sector, which stepped onto the international playground through the acquisition of a Polish company and projects in Turkey
We talked to the owner and CEO of the Croatian company Croatia Yachting, which successfully sails through the business of yacht sales, charter, and management and whose name is on the Croatian market often associated with Hanse group and Bali multi-hulls. This year marks their nineteenth year in the business, and recently, they have become an international player in the sales market with the acquisition of the Polish company Odisej, as well as with their successful charter projects in Turkey. The first thing we asked about was future expansion plans.
'We made a strategic decision to expand through acquisitions, but not at any cost. We only consider companies that bring us added value and open up new markets. With Odisej, a long-time Polish dealer for Bali multi-hulls, we gained access to the large Polish market in terms of charter management. That acquisition also brought us our fifth charter base in Šibenik, with which we covered all the most important yachting centers, from Zadar to Dubrovnik.'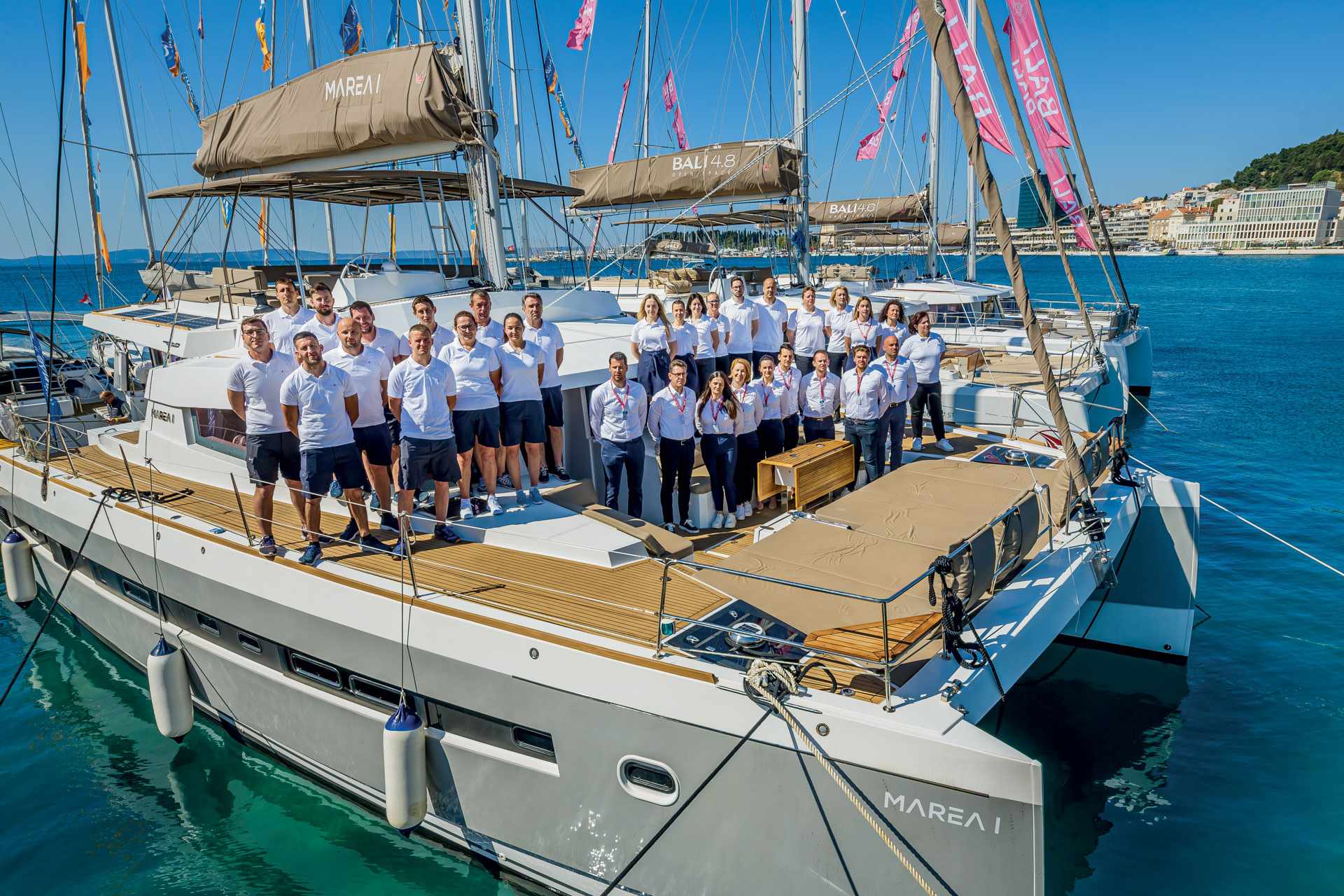 YOU'RE CLOSE TO YOUR 20TH ANNIVERSARY IN THE INDUSTRY. WHAT HAVE YOU ACCOMPLISHED SO FAR?
Since our foundation in 2004, we have grown one of the largest charter fleets in Croatia, with more than 170 vessels (in the 2024 season) in our five charter bases in Dalmatia. We have so far had close to 130,000 satisfied customers, and our ships have been chartered for 18,000 weeks. We have grown into a company with more than 55 full-time employees focused on providing the highest possible level of service to our clients, and we have been awarded multiple times. We are especially proud of the awards for the best charter company in Croatia in 2017 and 2022.
I mustn't leave out our achievements in sales. As you know, we are authorized dealers for six innovative yachting brands, who have all achieved enviable success on the Croatian market, and since foundation, we have sold and fitted out more than 350 vessels. In 2019 we were also recognized as the best authorized dealer for Hanse vessels in the world.
WHAT DO CUSTOMERS EXPECT FROM CHARTER MANAGEMENT THESE DAYS?
As ever,the first motive of investors in charter management is profit, but that is rarely their only motive for investing in a charter vessel. Our clients are most often avid sailors themselves, and quite often our charter clients themselves, or have previously owned a private yacht. For many, this is a so-called lifestyle investment, and that element has become more and more emphasized in the last few years, which means investors attach great importance to choosing the configuration of the vessel in terms of the number of cabins, materials and additional equipment. Their vessel is expected to primarily suit their private tastes and needs.
Taking into account the fact that investors buy their vessels for themselves, ease of management is a very important component of owning a vessel, which is where we step in. We take complete care of the vessel, mooring and maintenance, and finally get the vessel ready for the owner's annual cruise.
I would like to emphasize that in addition to several investors who own several vessels in our fleet at the same time, there is also a large number of those who have gone through the entire cycle of charter management several times, by replacing their old vessel for a newer or larger vessel within our charter program management.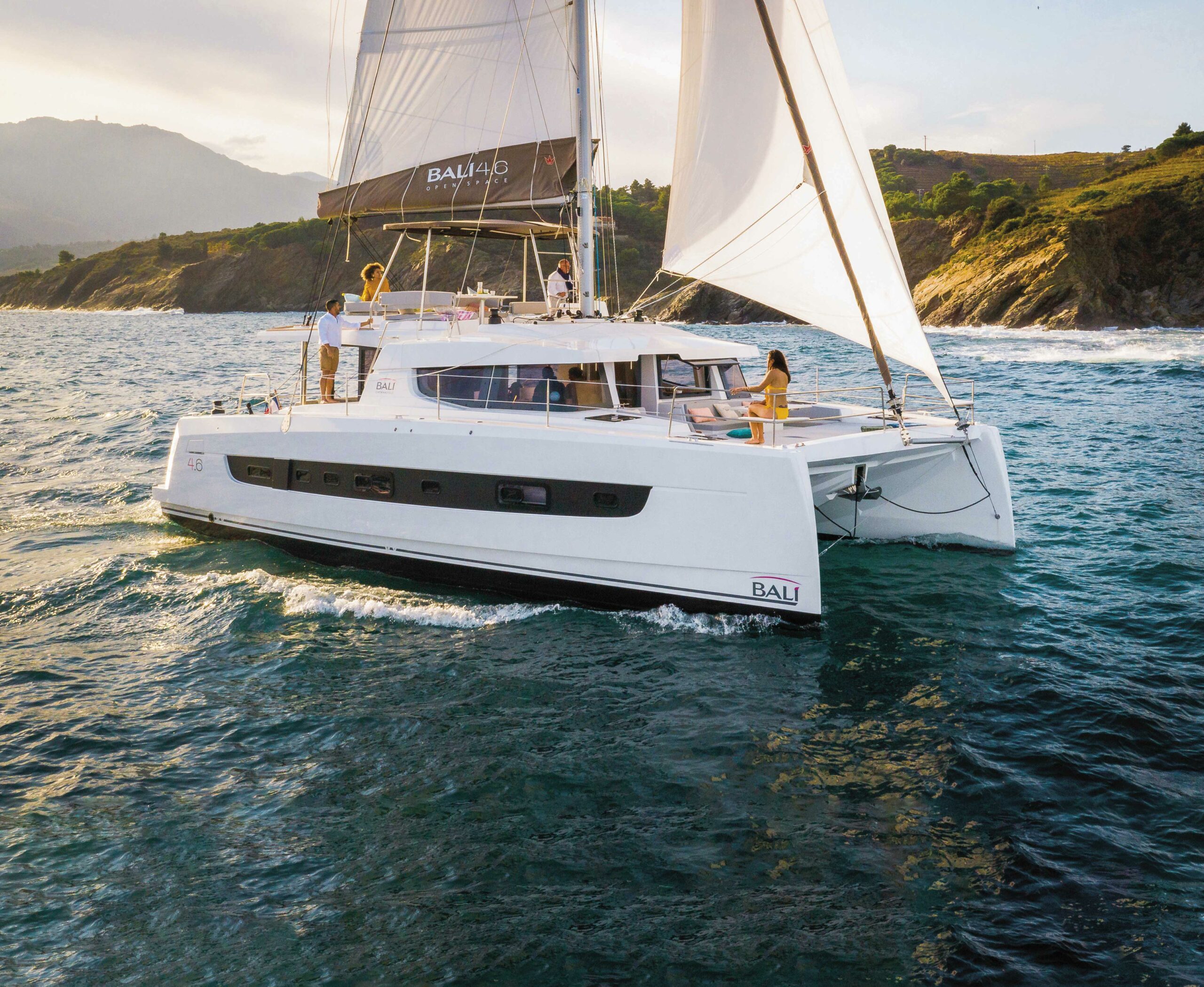 ARE THERE BRANDS THAN IN YOUR EXPERIENCE DO BETTER IN CHARTER?
Larger vesselshave been easier to charter and more profitable, as the annual cost related to them makes for a smaller share of revenue compared to smaller vessels. For example, sailboats from 45 to 50 feet and catamarans from 40 to 50 feet are the most profitable and the safest investment. Smaller vessels are also profitable, but generally speaking, larger ones have an advantage.
I must emphasize that all boats, especially sailboats and catamarans, are still a good investment. It is an asset that sells well, and at the same time retains value, and can be used to protect against inflation. Take for example owners who bought their vessels in 2018, 2019 or 2020, profited off them through charter, and later sold them for the purchase price.
Our sales team provides to every client profitability projections and individually tailored projections with regard to the length of financing and models that adapt to their financing needs. We also have long-term leasing partners who are ready to adapt financing models to the needs of our clients.
If you want to talk profit, our most profitable models are Catspace and Bali 4.6. Catspace, a 40-foot cat specific for being the only one on the market to have a flybridge of that size, as well as a five-cabin layout.
When it comes to Hanse models, our most popular models are those with four or five cabins. One of the newest models is the European Boat of the Year, Hanse 460, and for a reason. Another popular option is the five-cabin version of Hanse 510.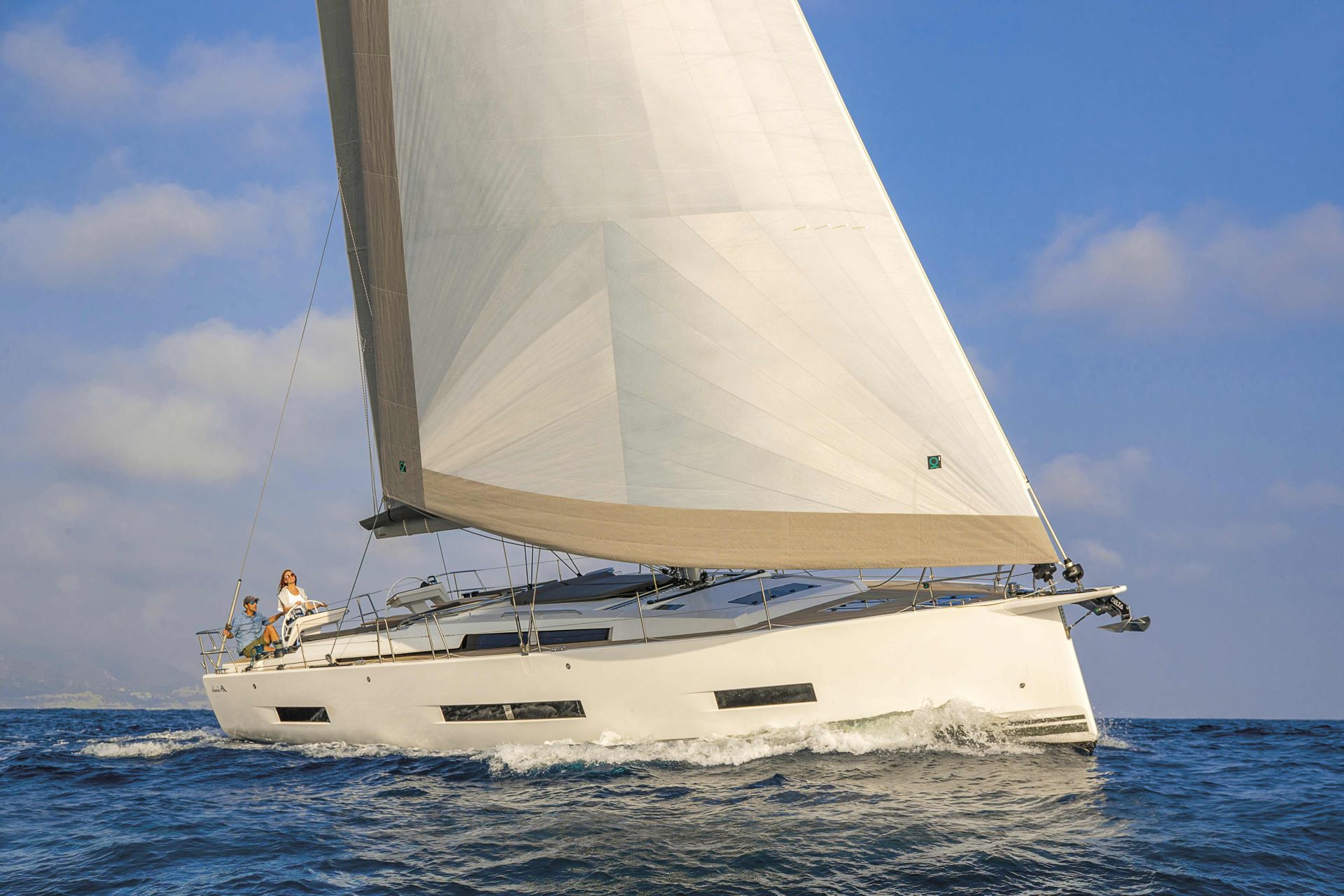 YOU HAVE ADDED SEVERAL NEW VESSELS TO YOUR FLEET.
Soon tois the newest, smallest Bali Catsmart, boasting all Bali revolutionary solutions on only 38 feet. From Hanse, we are expecting the new Hanse 510, which is simply incredibly spacious, and is the only one in her class to have a garage that can fit a 270-cm RIB with an outboard motor. It debuted last year in Barcelona, and had its Croatian debut at the Biograd Boat Show in October this year.
The new Hanse 410 has just had its debut in Cannes, and will be the first to arrive in our fleet, in February 2024. We are also expecting a new Hanse model, of approximately 55 feet, which will debut in late 2024. All these models were designed by the famous studio Berret-Racoupeau, whose designers have had the difficult task to combine the known and loved Hanse features with necessary space and performance capabilities. Still, they succeeded, as is obvious on Hanse 460, the first in the new line of Hanse sailboats, which quickly became a market favorite and was awarded as the family cruiser in 2022.
IN ADDITION TO SAILBOATS AND SAILING CATS, YOU HAVE MOTOR YACHTS IN YOUR FLEET. ANY NEW ADDITIONS?
We are dealers for all the brands of the Hanse group: Sealine, Fjord, and the new Ryck brand, which currently has one model, Ryck 280, a versatile weekend cruiser equally great for fishing, water sports, and many other water activities, and an excellent fit for our market in terms of concept and price – also, a direct challenger to the already established Axopar. Following the successful Fjord 41XL, the 41 XP version with outboard engines is coming, as is Fjord 39, whose debut has been announced for 2024.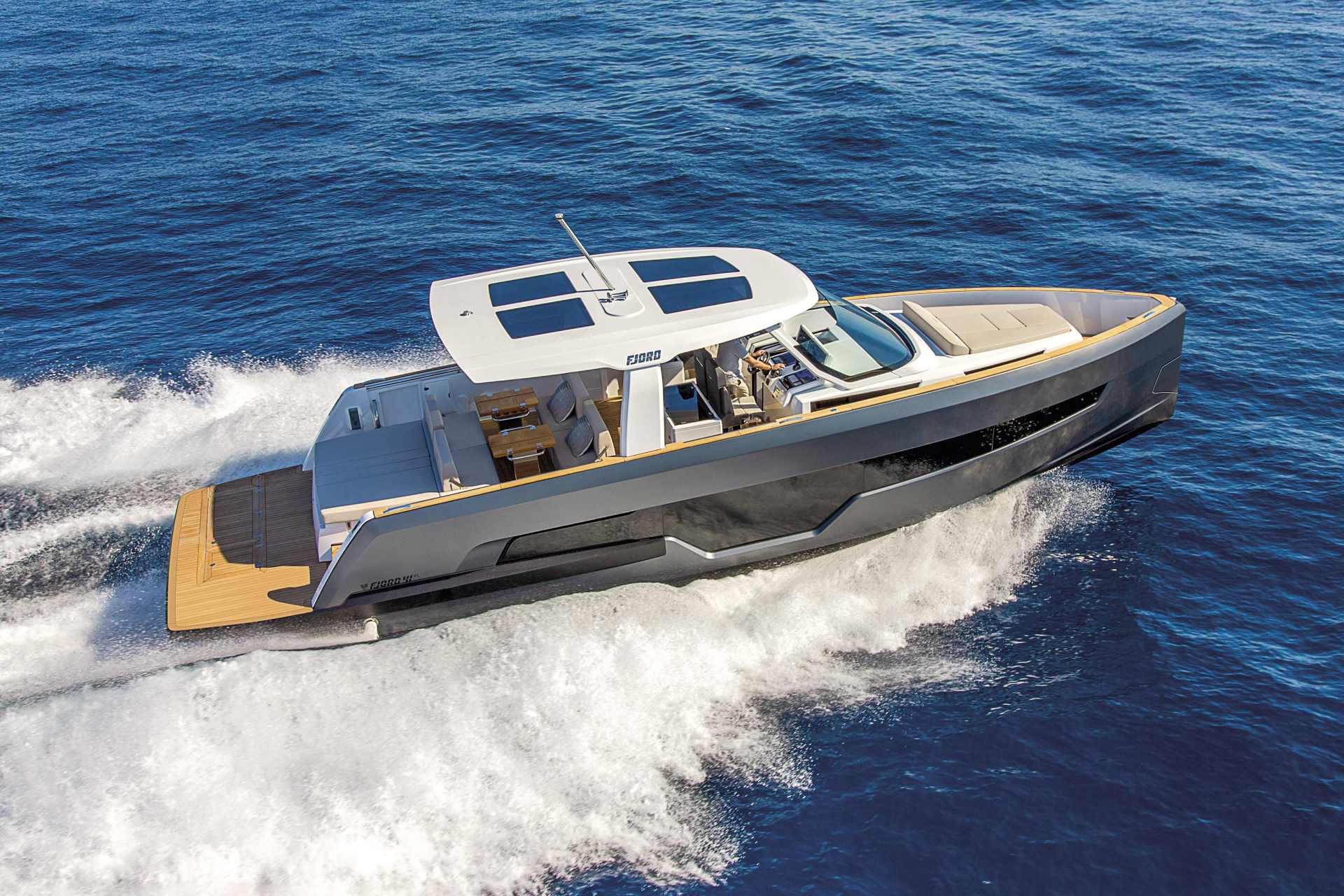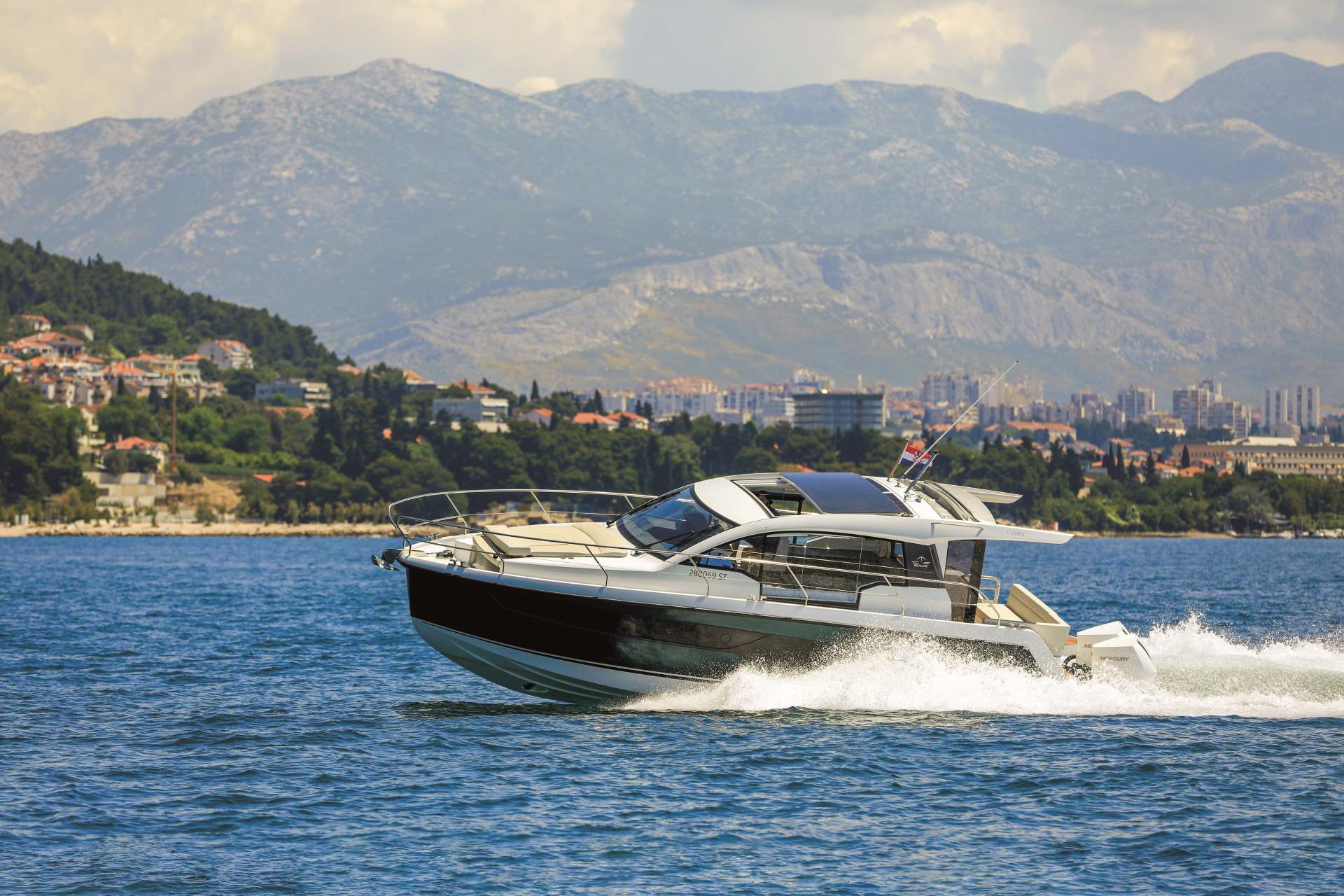 HOW DO YOU SEE THE FUTURE OF CROATIA YACHTING?
We plan to develop in several directions. On the one hand, we will prioritize digitalization and optimization of our internal processes to improve the quality of services and user experience for all our clients, from charterers to buyers and vessel owners. Naturally, we will continue to use every opportunity for expansion that comes along and fits into our general strategy.
Every year, we notice growth in our agency activity, booking other charter companies as well. Also, within our business strategy, we always consider attractive acquisitions and new brands, especially those bringing something new to the table, like Bali, Hanse, Dehler, Ryck, Sealine, and Fjord. Still, I must emphasize that our priority is not expansion but business optimization and raising the quality standard.
Text Darko Šupuk
Photos Croatia Yachting