After months of intense preparations and testing Salona Group has launched the first Croatian sailing yacht with electric propulsion, S380. The yacht has immediately set sail for North America, where her owner awaits. Powered by a 10 kW engine and batteries accumulating up to 30,4 kWh, Salona S380 can muster up 6,26 knots and reach up to 25,5 miles of autonomy.
The deck is covered in solar panels collecting up to 986 W. The solar panels are inserted directly and covered in anti-skid layer that allows them to be walked, in addition to being very decorative. The panels allow the S380 to be charged while moving, when power is transferred by the propeller.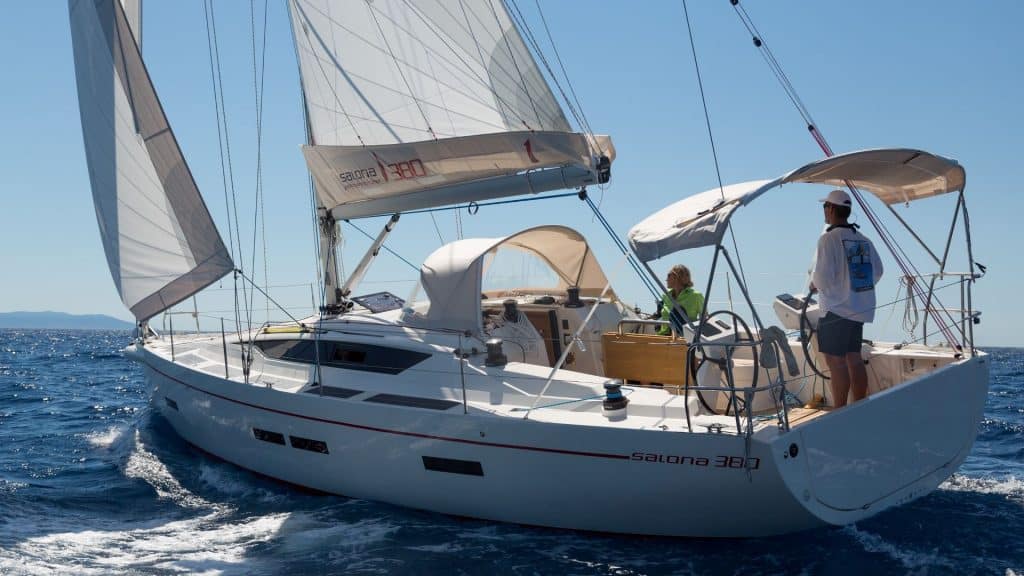 The new Salona boasts impressive performance, which is something her designers, Maurizio Cossutti of Cossutti Yacht Design, and Salona engineers are very proud of: 'Salona S380 is an excellent showcase of our abilities as a builder, as well as an ambassador of Croatian solar and electric segment, still in its beginnings', said Marin Donadini, CEO of Salona Group at the sendoff of the lovely Salona S380 on her maiden voyage across the Atlantic.