You would like to rent a sailboat that will take you on a magic cruise of the Adriatic? The advice of local, professional skippers can be of invaluable help in choosing the sailboat of your dreams.
How long is charter season in Croatia?
The charter season in Croatia lasts from the beginning of April till the end of October, and the prices are the highest in July and August, i.e. in the high season. Newer sailboats and those with more cabins are significantly more expensive than older and smaller sailboats. It should be emphasized that the most carefree option is to opt for as new a boat as possible since that minimizes the possibility of any breakdowns, and because it is nicer to stay on new sailboats that often combine the latest trends such as side windows, large stern platforms and have new sails.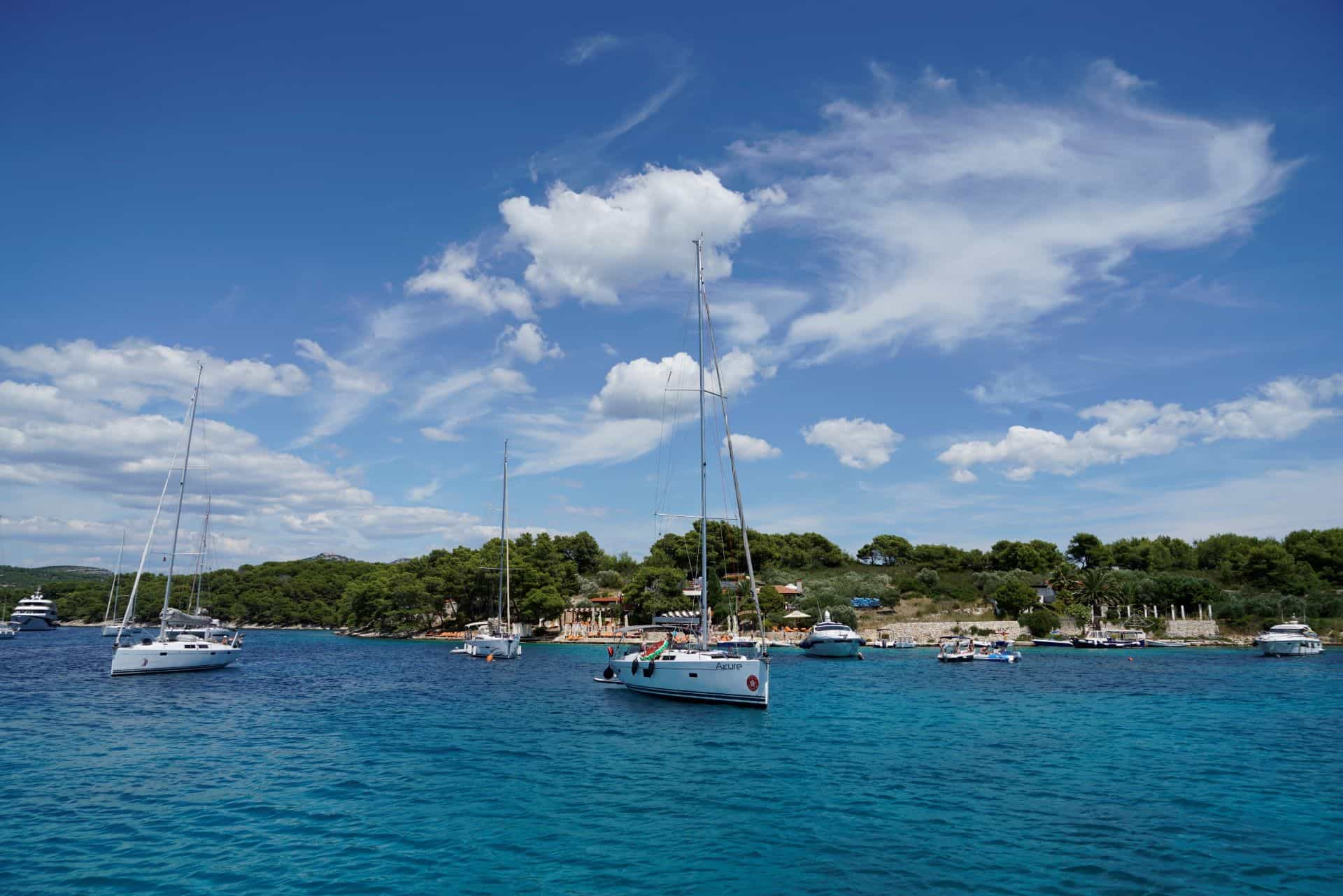 Every sailboat is a small island, where a group of people of different habits and biorhythms gather to enjoy themselves. That is why the number of cabins (and bathrooms) is extremely important.
The number of cabins (2-6) or beds should always be in accordance with the number of people because sleeping in the salon is never a good choice. You should keep in mind there is a big difference between a hotel room and a cabin because the dimensions of the bed on a sailboat are often very limited. If you want to rent a boat with a crew that is in a good mood and rested, ready to serve you, make sure they also have a much-needed dose of privacy in a separate cabin.
Charter in Croatia: Which is better catamaran or sailboat?
The main difference between sailboats and catamarans lies in the level of comfort they offer, as well as the price. Sailboats are more suitable for people who want to feel the true spirit of sailing and experience the feeling of sailing, feeling every change in the wind. Catamarans are generally more expensive but offer a much higher dose of luxury and comfort. These increasingly popular two-hull vessels are a great choice when you want to enjoy comfort at anchor, and they are especially suitable for families with small children.
Bareboat or crewed boat rental in Croatia
A professional and friendly crew is invaluable, as professionals can lift your sailing holiday onto a new dimension of comfort. The importance of a good crew will become even more obvious if you encounter problems on your cruise. However, if instead of a reliable skipper, you choose a 'skilled friend', such a holiday can be very nice, just make sure you have all the necessary information about the places you want to visit. Our recommendation is not to take any risks, so if you decide to rent a crewed charter boat, ask for recommendations.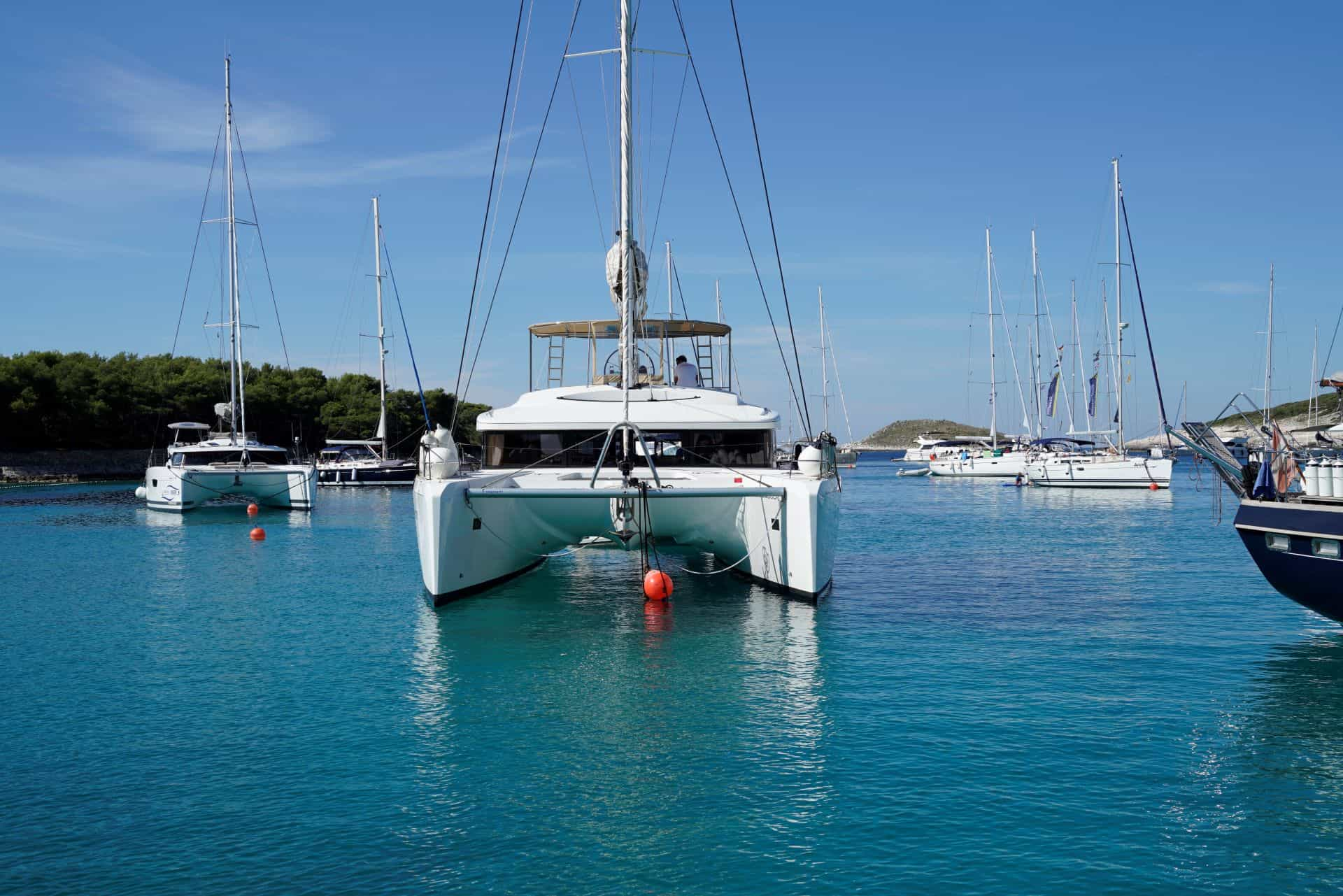 Sailing tips Croatia
Many guests only realize the importance of the number of bathrooms when they step aboard their boat. Ideally, each cabin should have its own toilet (preferably an electric one). On smaller sailboats, this is rarely possible. However, it is up to you to rent a sailboat with a smaller or larger number of toilets.
Say yes to boat with air conditioning
An increasing number of boats these days are equipped with air conditioning. In the hot July and August days, a cooling device is a life-saver and a guarantee of undisturbed sleep.
Make sure that your boat's equipment includes sun loungers, or that your agency can provide them. This little item will quickly become your best friend, and all you have to do is indulge in the complete pleasure of sunbathing on the deck. If you have smaller children or non-swimmers aboard, make sure your boat comes with a safety side net – your most efficient anti-stress pill.
For those who like to enjoy sipping their favourite cocktails on the deck, an ice maker is another essential item. An increasing number of charter boats come with high-quality coffee makers, always enthusiastically welcomed by coffee lovers.
A generator on board is useful to have
It is best to rent a boat with a generator because, with its help, all the devices aboard will work even when you are miles away from the marina or any other type of berth. This ensures continuous operation of your air conditioner, refrigerator, hairdryer, as well as all other electrical devices on board. In the high season, sometimes you'd need to get to the marina by noon to catch a free spot – but a generator guarantees unlimited freedom and pleasure in any picturesque cove you choose.
Bow thrusters are absolutely essential
Having a GPS plotter in the cockpit is a great idea for everyone sailing the Adriatic for the first time. This is especially true for certain parts of the Adriatic, such as the Kornati archipelago, which requires a higher level of focus and skill. Another thing you shouldn't leave the port without is a thruster. For inexperienced skippers, sailing into more cramped Croatian marinas is often a nightmare. In those situations, the bow thruster becomes your best friend.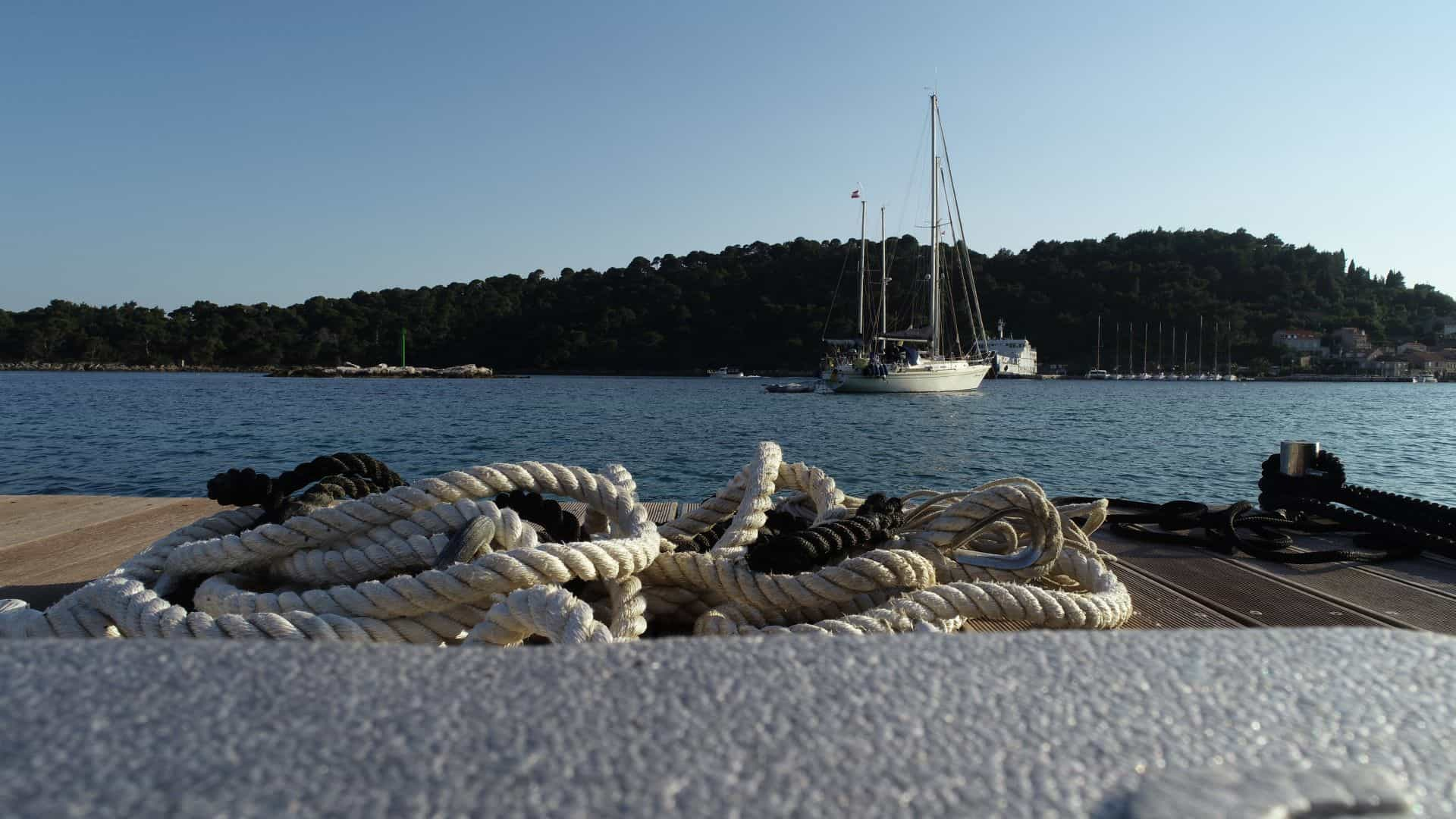 At first glance, the mainsail roll is easier to handle. However, keep in mind that if you do not do all the steps correctly, the roll sail can easily get stuck inside the mast. With stronger wind, that problem can balloon into a disaster, so experienced sailors always recommend a full batten mainsail, which, among other benefits, offers significantly better sailing performance.
Water toys: Additional fun for sailing holiday in Croatia
The latest trend in boating is attractive water toys, as many as you can get. Apart from basic diving equipment, certainly the most popular are stand-up paddleboards. Kayaking is also a beautiful experience and ideal for exploring hidden corners. Larger and more luxurious sailboats often hide modern toys such as wakeboard, Seabob, fliteboard on their platforms, a true hidden treasure.
Yacht Charter in Croatia Check-in Procedure
The usual check-in, i.e. the time of picking up the boat, is on Saturdays at around 5 pm. Around that time, a convoy of sailboats can be seen setting out to the sea.
Early check-in is available with most agencies, at an additional cost, and guarantees your boat will be ready to sail by 2 pm. Those few hours, when used wisely, can mean significantly fewer crowds at anchorages and marinas.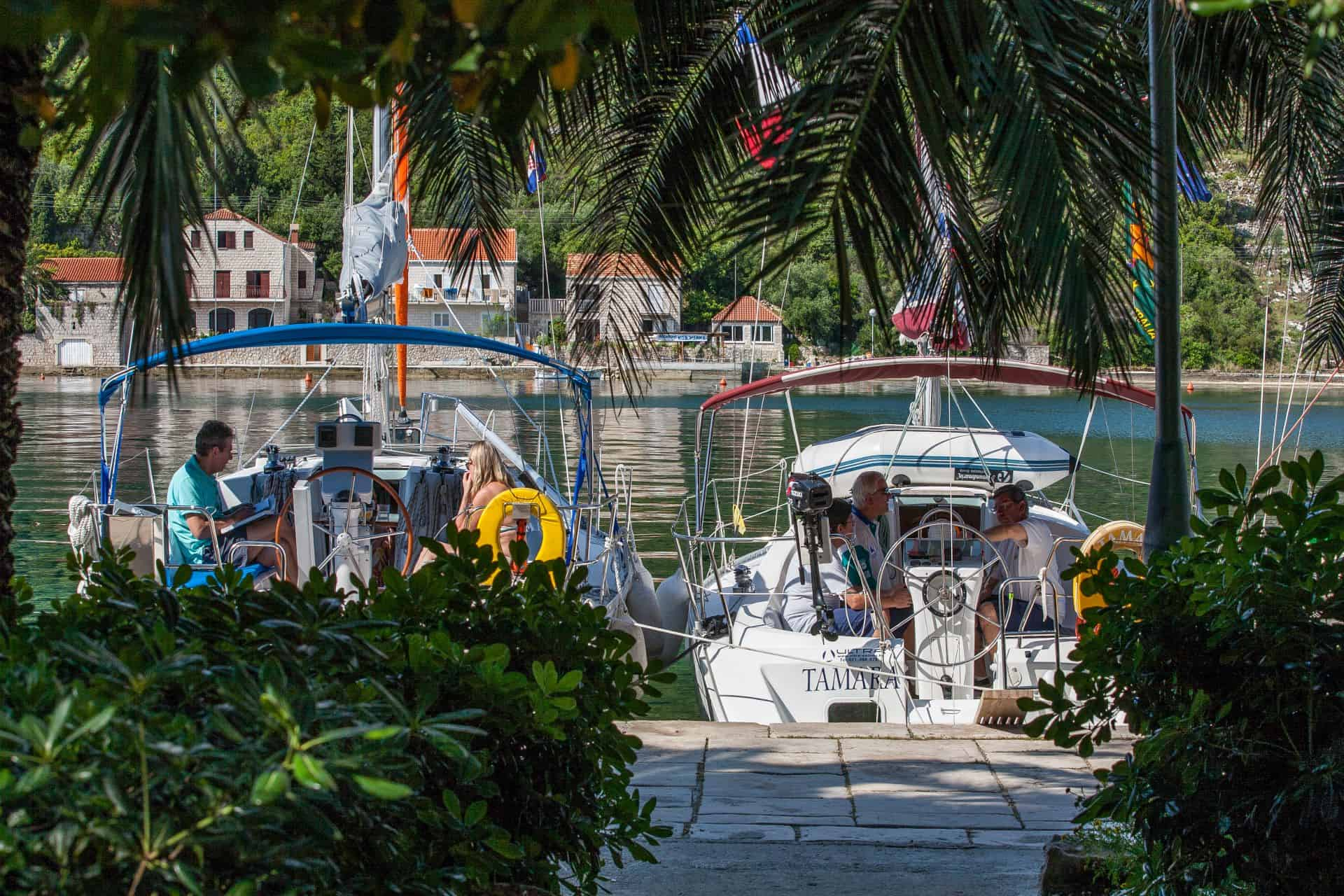 Provisioning your boat for sailing charter in Croatia
We definitely advise you to arrange the delivery of food and beverages (provisioning) to the vessel. Instead of wasting your precious time scanning the shelves of a supermarket in heat and surely impatient to set sail, you can enjoy sailing or azure coves.
YACHT SUGGESTION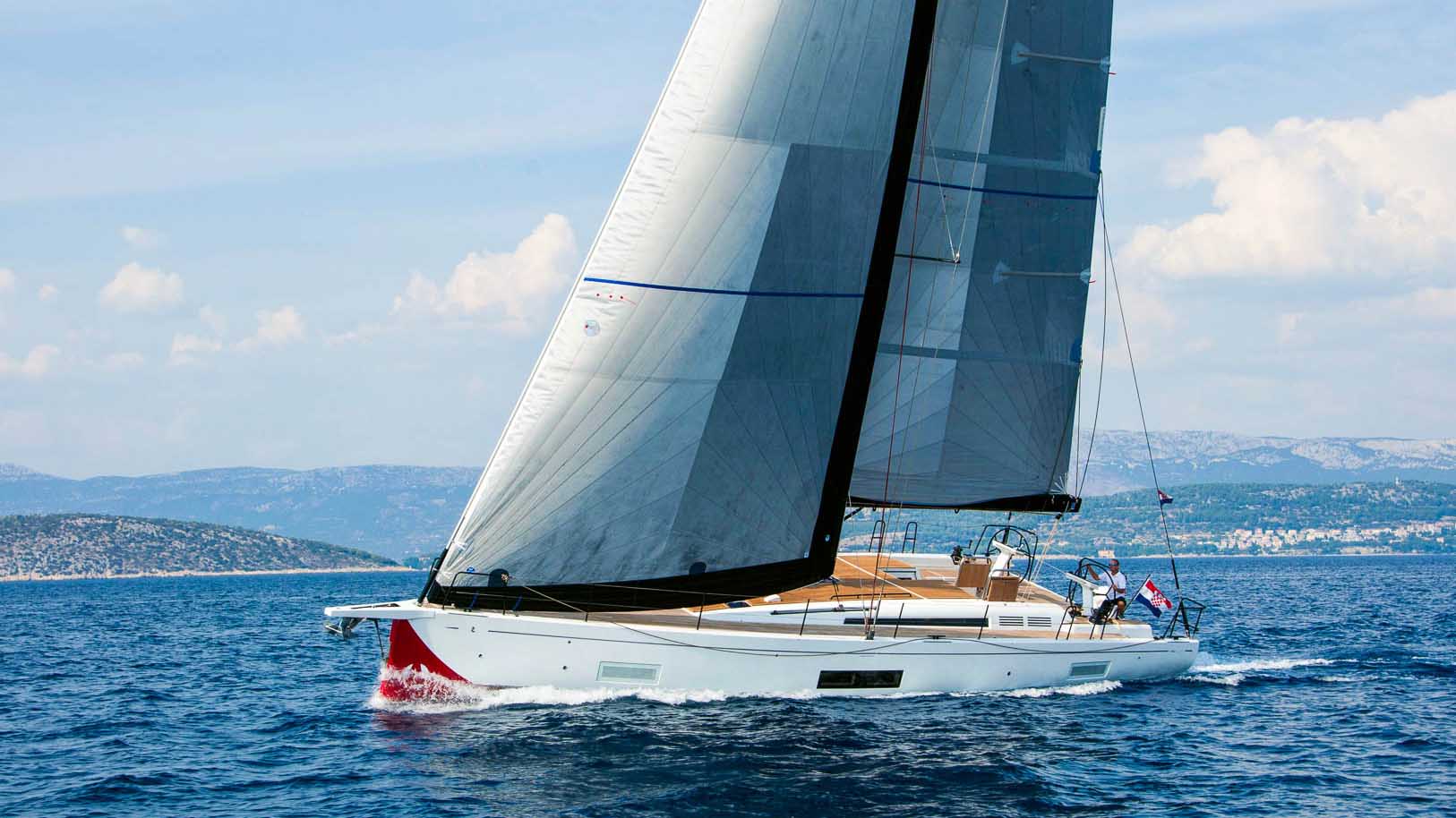 Modern, fast, sporty and comfortable is a new First Yacht 53. First 53 will take your breath away with its striking and racy shape, sleek design and plenty of space underline the comfort onboard.
YACHT SUGGESTION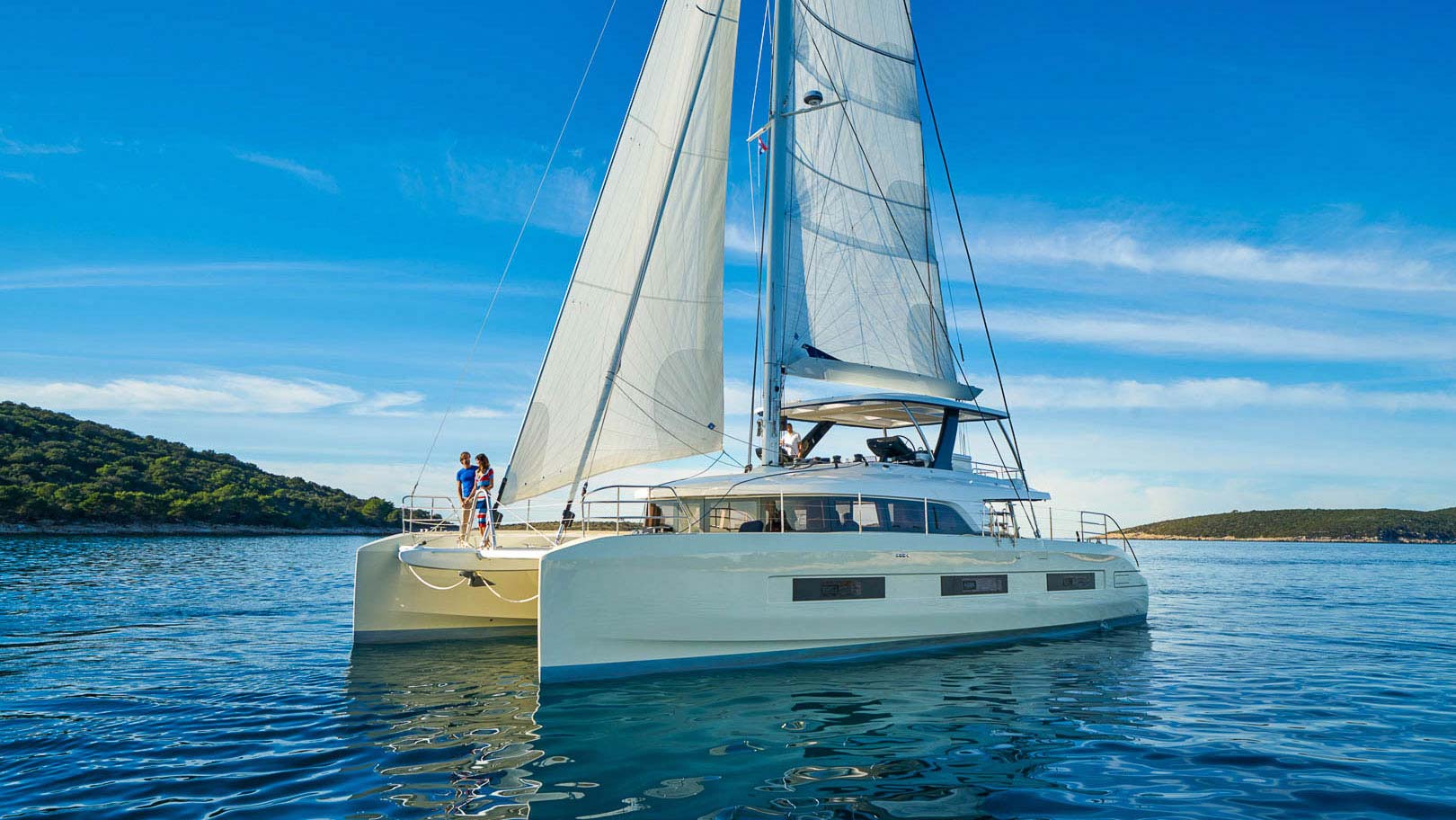 The newly built Lagoon Sixty5 'Amada Mia' is the most admirable luxury sailing catamaran available for charter on Adriatic coast, Croatia.
If you want your sailing vacation to end as nicely as it started, make sure you have an empty fuel tank on board. If this means nothing to you – do contact us for further instructions, at josipa@touchadriatic.com.
When renting a sailboat and while sailing, you certainly do not want to leave anything to chance. If that is the case, the most important thing to choose is a trusted agent. Yacht agency Touch Adriatic specializes in renting luxury yachts, but their expert team provides help and advice for every step clients have to go through when renting a boat. After this process has been done correctly, you will find the boat fitting your needs perfectly and your agent will be with you come rain or shine.
Photos Yachts Croatia archive