SeaNet, European all-round superyacht specialist, adds a new matchmaking success to her portfolio uniting a brand-new Benetti Oasis 40M and new co-owners, with a scheduled delivery in June 2023.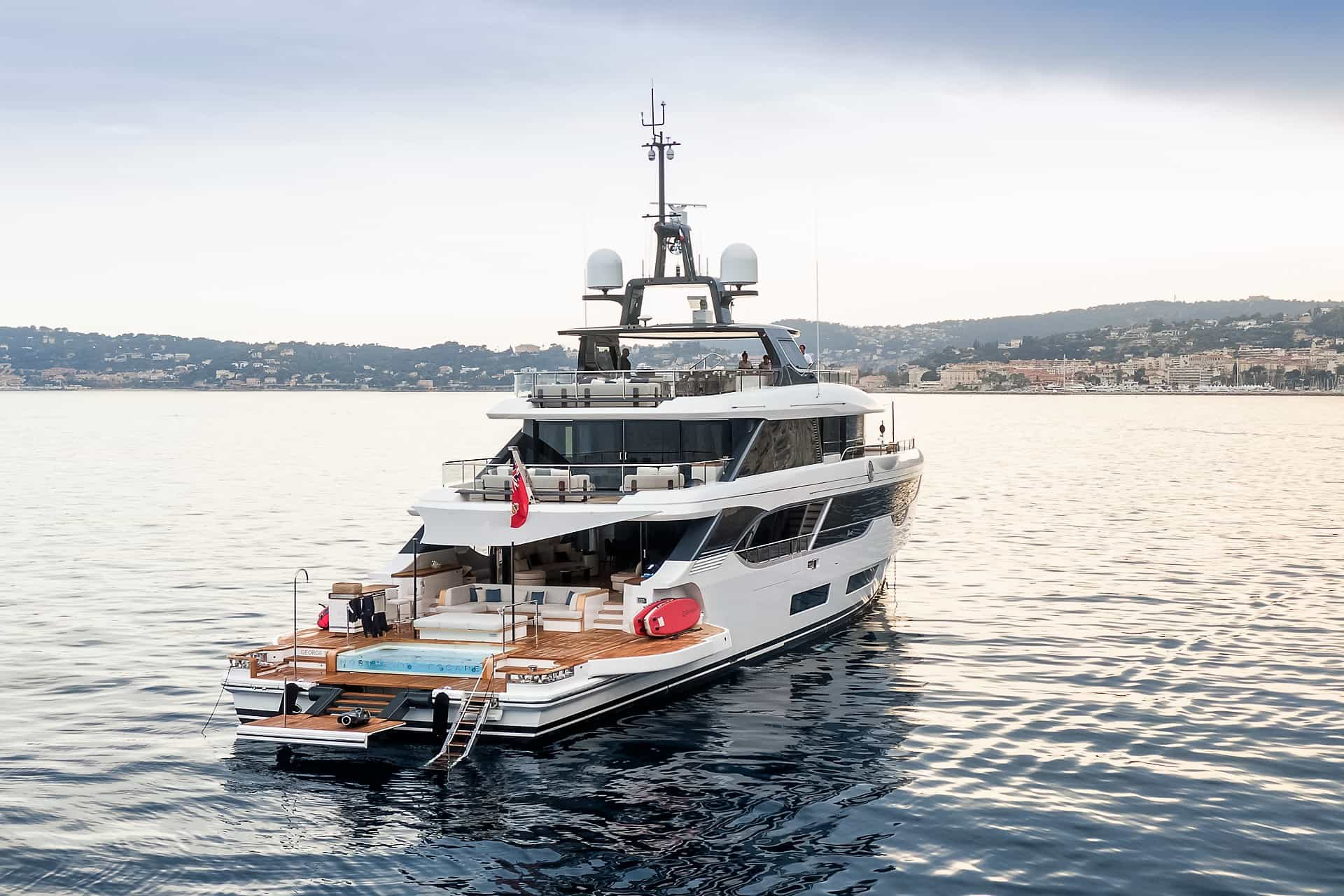 In 2019, SeaNet also had the successful completion of a co-ownership sale of more than 40% of the stunning Sanlorenzo 52 Steel motor yacht 'Seven Sins' to a European buyer.
33,33% shares are available in this stunning beauty, offering guaranteed weeks in the Mediterranean during summer and the Caribbean/Bahamas or Asia during the winter season. It is SeaNet's responsibility to find the right individual or family to match with the current owners. All communication between the co-owners goes via SeaNet, being the independent and objective third party.
Additionally, SeaNet will take care of the complete Yacht and Crew Management of this 40M yacht, so all co-owners must worry about is having an incredible time on board.
The famous Benetti brand is a constant in the success story of SeaNet Europe since 2016. Having already sold the following yachts (in co-ownership) from the Azimut|Benetti Group: 1 Benetti Delfino 93', 1 Benetti Mediterraneo 116', 2 Benetti Delfino 95' and 1 Azimut Grande 35'.
SeaNet's CEO Matty Zadnikar comments: 'Adding this new Benetti Oasis 40M to our fleet is the next step in our growth. More yacht owners see the enormous financial benefit of yacht co-ownership as well as the hassle-free ownership experience by completely unburdening the yacht, crew and hospitality management. All owners only need to worry about having an incredible time with a complete peace of mind.'
Unlike many yacht brokers, SeaNet's founder Matty Zadnikar, also a licensed and passioned yacht captain, has personal experience in building and owning luxury yachts. He knows all about the usual hassle going along with ownership: maintenance, technical issues, crew management, chartering, … That is why he developed a 360° yacht concept ensuring a hassle-free ownership, offering new and young pre-owned motor yachts (30 to 60 meters) in both co-ownership and sole ownership.
In this first-of-its-kind concept, SeaNet Europe has become an all- round yacht specialist, including services for potential and current yacht owners such as yacht sales, build supervision, yacht management, yacht charter, hospitality management and yacht matchmaking. The matchmaking for co-ownership connects current yacht owners with like-minded individuals or families looking for a specific yacht.
An added value is that SeaNet Europe offers a double season yachting with the Mediterranean and the Caribbean as cruising regions. So, during the European summer (June-July-August and September) superyachts under SeaNet management are cruising the Mediterranean (Balearics, Côte d'Azur, Corsica, Sardinia, South Italy, Croatia) .
And during the European winter (December- January-February and March) superyachts under SeaNet management can be cruising the Caribbean (Bahamas area, Antigua, Barbuda, St Martin, St Barthelemy, US Virgin Islands, British Virgin Islands).
Photos & video SeaNet