Solaris Power 52 Open is a new-generation motoryacht, setting a clear new standard versus the other boats of the same size
This innovative model, 16.20 metre long, contains and enhances all the qualities of the SP range. Since 1974 Solaris focuses its design approach on seaworthy performances, its boats being conceived for the yachtsman who wants to sail in safety and comfort in any sea condition.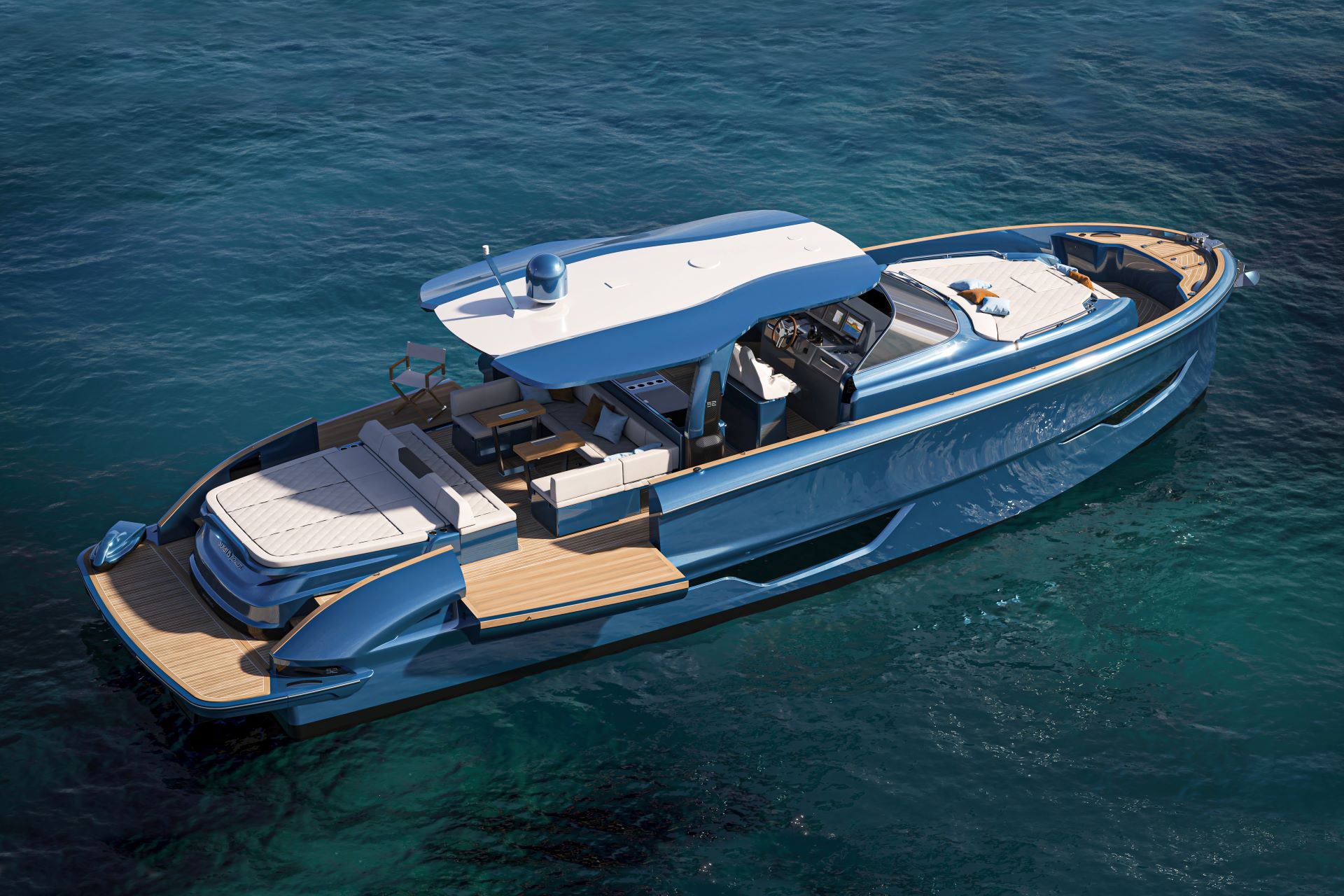 The deep V hull and the star-shaped bow of our range help a soft passage through the waves keeping the deck dry even in choppy seas. The architecture, by Brunello Acampora of Victory Design, includes features that are unique when compared to other open cruisers. The Solaris Power 52 Open offers optimal comfort and stability, and excellent performance both in displacement and when planing.
Within the extended deck layout you shall find the innovative C-shaped sofa looking astern with a symmetrical full-size sofa. Alternative options consist in two settees facing each other, or a single C-shaped sofa looking forward.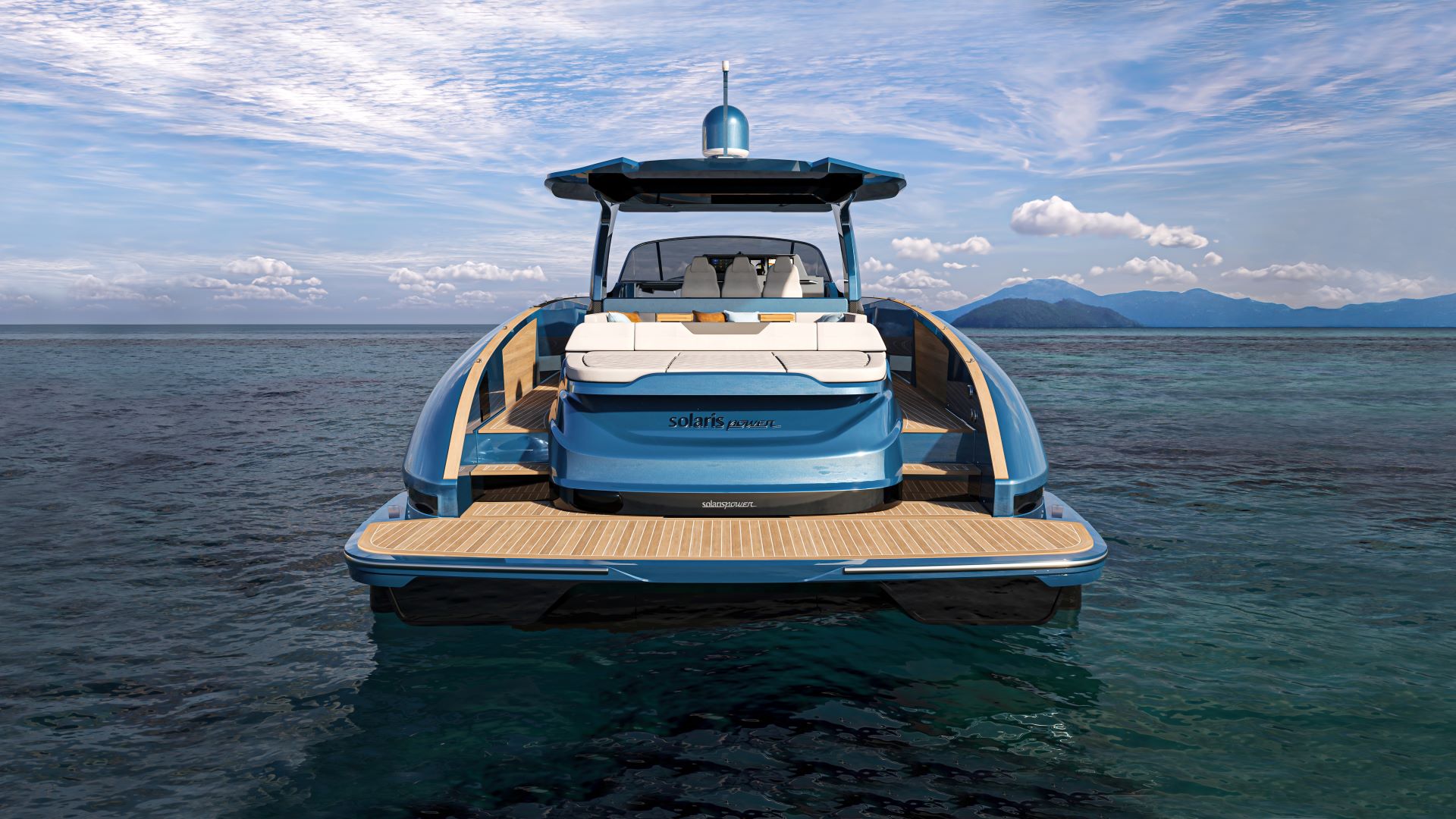 Inside, this model offers the kind of spaces one could only find in much larger yachts. This is due to the special shape of the bow which allows to move the mid ship beam more forward – unlike arrow-shaped hulls with their pointed bows, with their mid ship beam moved back, which devoted the larger volumes to the engine room.
This new 52 offers two layout options inside: either a double stateroom plus cabin for one crew, or three cabins: two staterooms and a twin-bed cabin. The interior has been designed very rationally; it is furnished in a restrained elegant style offering the best comfort and functionality.
Photos Solaris Power