Sunseeker International has revealed details of yet another exceptional model, the Ocean 460. This radical new yacht boasts expansive interior and exterior volume, dedicated social areas on each external deck including a two-level aft 'Beach Club' area, extensive full-height glazing and a profile that enhances its gorgeous, voluminous feel with a sleek, sporty and futuristic look.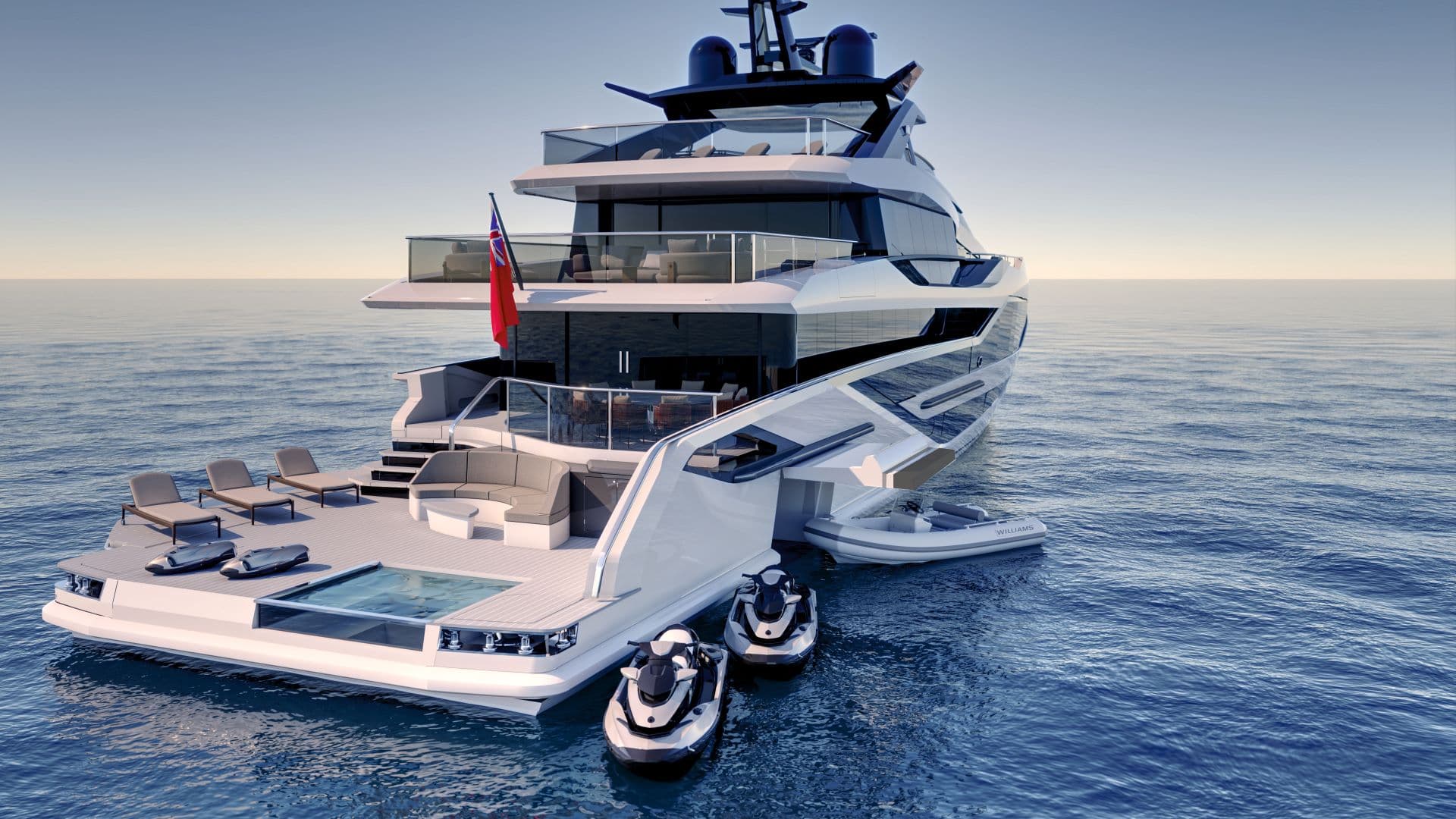 The Ocean 460 is a tri-deck yacht platform with a round-bilge semi-displacement hull. Whilst part of the Ocean range of models, it is also a superyacht, the first to feature a vertical bow and with a beam of 31', she has 25% more interior volume than her sister ship the 131 Yacht, thus paving the way for a completely new design philosophy for the next generation of Sunseeker superyachts.
Rather than using the boat's length within its model name, the Ocean 460 references its gross tonnage figure, the measurement of a yachts interior volume. While this is a new naming convention for Sunseeker, it truly captures why this new model is so unique. It reminds the owner that they are gaining a significant increase in interior volume in a yacht measuring 42 metres, compared with a conventional yacht layout of a similar size.
Sunseeker has designed the Ocean 460 with discerning clientele in mind, understanding that customers are spending more time on board, both underway and at anchor, with increased comfort and quality of life on board of supreme importance. The new Ocean 460 will benefit from reduced noise, more usable space and the very latest technologies. She also boasts some of Sunseeker's most sophisticated interiors to date with numerous options for owners to fully customise their yacht.
The Ocean 460 is available with MAN 12V engines providing a maximum speed of 21kts and a range of 3,200nm at a cruising speed of circa 12kts. Optional hybrid options will also be available, offering a myriad of benefits from extending the range, a period of silent running or delivering the hotel load whilst at anchor.
Photos Sunseeker International