After a long while, we've found our way to a new Sunseeker, in the Split marina Lav we got to meet and review Predator 74 in Open version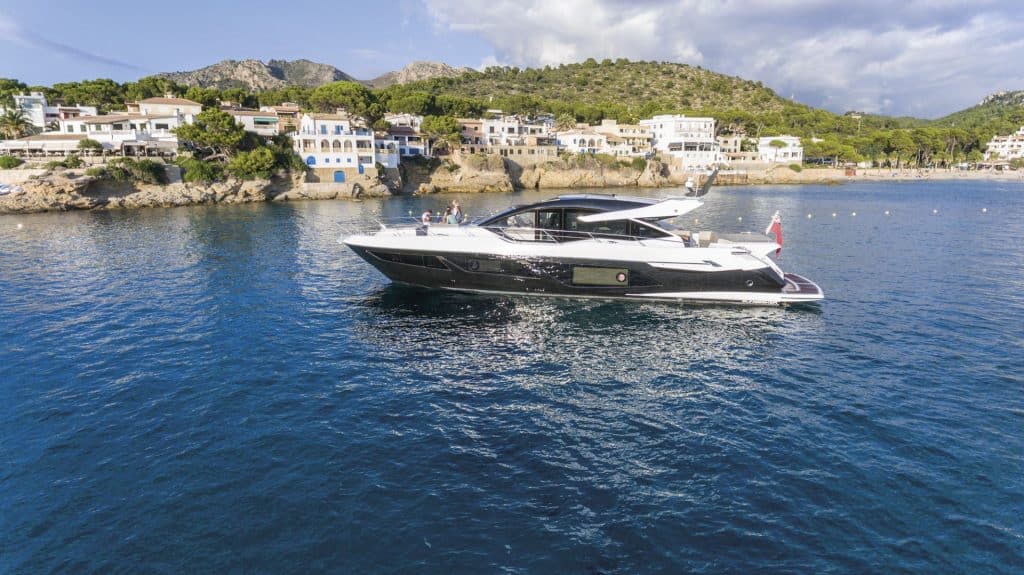 Sunseeker predator yacht
Sporty like all Predators, the series that made its British builder famous, the Predator 74 has dashing glass surfaces on the hull and the superstructure and pillarless windows the Sunseeker is especially proud of. Although the style of the Predator 74 doesn't stray much from that of her predecessors, the new model is technically superior and significantly more advanced than those before her, as well as impeccable in design.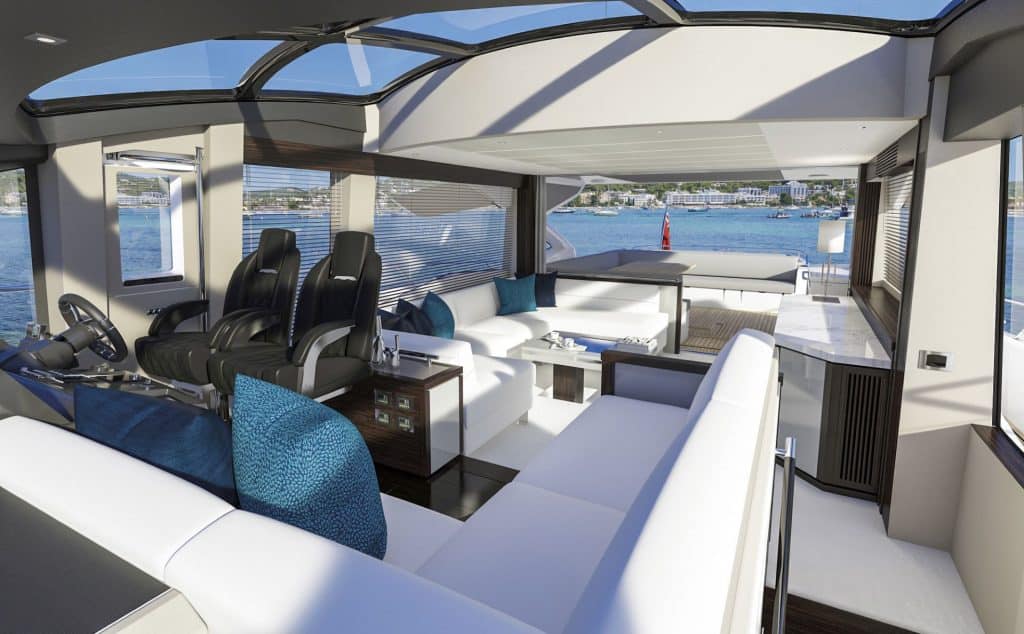 It's also available in Sport Fly version, but we were glad to be able to test the Sunseeker Predator 74 in Open version. Low profile, low center of balance and superior maneuverability are all characteristics of open type yachts, and this lovely model has them all. Before setting out to sea, we took note of every detail from the aft to the bow.
Sunseeker Open
The submersible aft platform is large enough to house a jet ski, and the transom divided into crew entrance and tender garage (the unit we tested had a Williams 395). There is a large L-shaped sofa in the cockpit, and the entire aft area is shaded by a large sunbed, which can be protected from sun rays by a top supported by pillars strong enough to keep it open during navigation, as well.
The teak dining table is foldable and opens to double in size, and the cockpit furnished with a small sink, fridge and grill, ideal for days when you just don't feel like cooking indoors.
74 foot yacht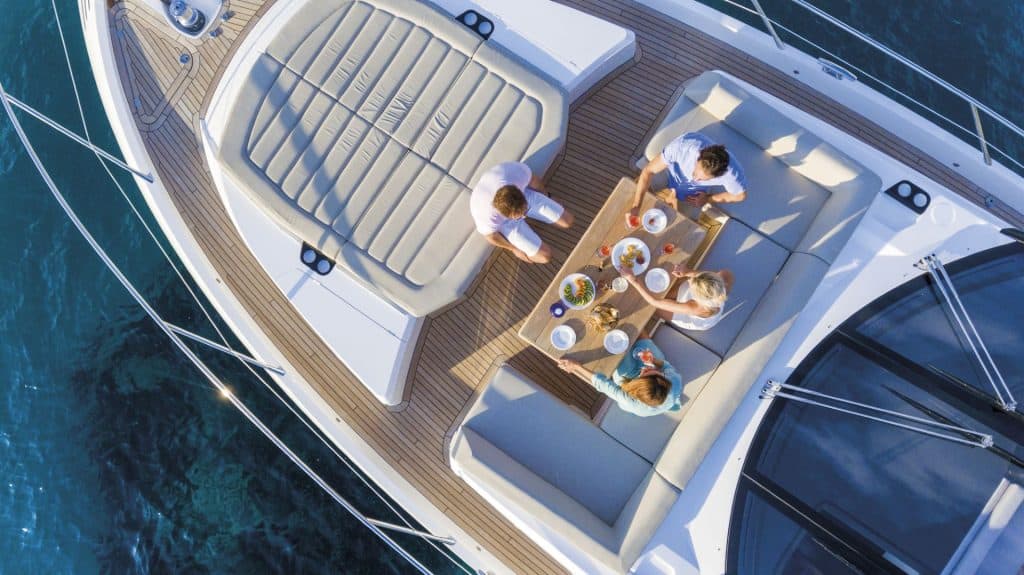 Sunseeker Predator 74 may not have a top bridge, but it lacks nothing: on the bow, there's enough space for a sunbed, a large U-shaped sofa and a table, all protected by a bimini top that remains hidden from view when not in use. The main deck salon is protected by a large movable sunroof, and when it's open (leaving behind a mosquito net above the salon), the entire deck from aft to bow becomes one giant terrace by the sea.
Predator 74 interior: Traditional layout, tweaked to perfection
The salon is surrounded by large glass surfaces and enjoys 360° visibility, and the salon table is foldable, but smaller than the one in the cockpit. Down below, you first enter the galley, with s small dining table and a U-shaped bench. This dining space can be replaced by a fourth cabin. The three cabin version is much more comfortable and has an impressively large master cabin.
The VIP cabin is in the bow, right next to it the guest cabin and the day head, while the master cabin is aft. Large, with a wide centrally positioned bed, a vanity and a sofa, the master cabin is surrounded by large windows and feels like a home. It is served by a private head and a walk-in closet. On Sunseeker Predator 74, layout is traditional, but tweaked to perfection – just like we expected from a new generation of Sunseeker.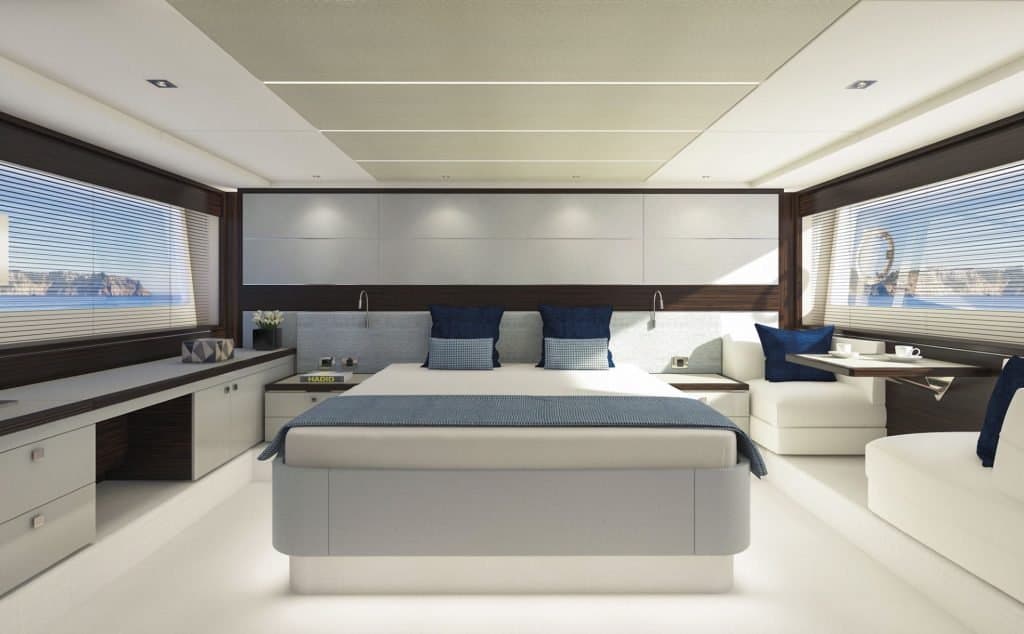 The unexpected part of our Sunseeker Predator 74 test was definitely the navigation, even though this wasn't our first Sunseeker and we were well aware of what the Brits could create. We criss-crossed the Brač channel at various speeds and regimes, with a lot of help from the skipper, who brought the unit from Malta.
Sunseeker Predator 74 range
On his three-day journey, he said, they didn't encounter larger waves, but it was windy and the 74 handled the weather without a hiccup. On our review of Sunseeker Predator 74, we reached 21 knots of cruising speed, fuel consumption was 75 l/h of fuel per engine, and 33 knots of top speed with 150 l/h of fuel per engine.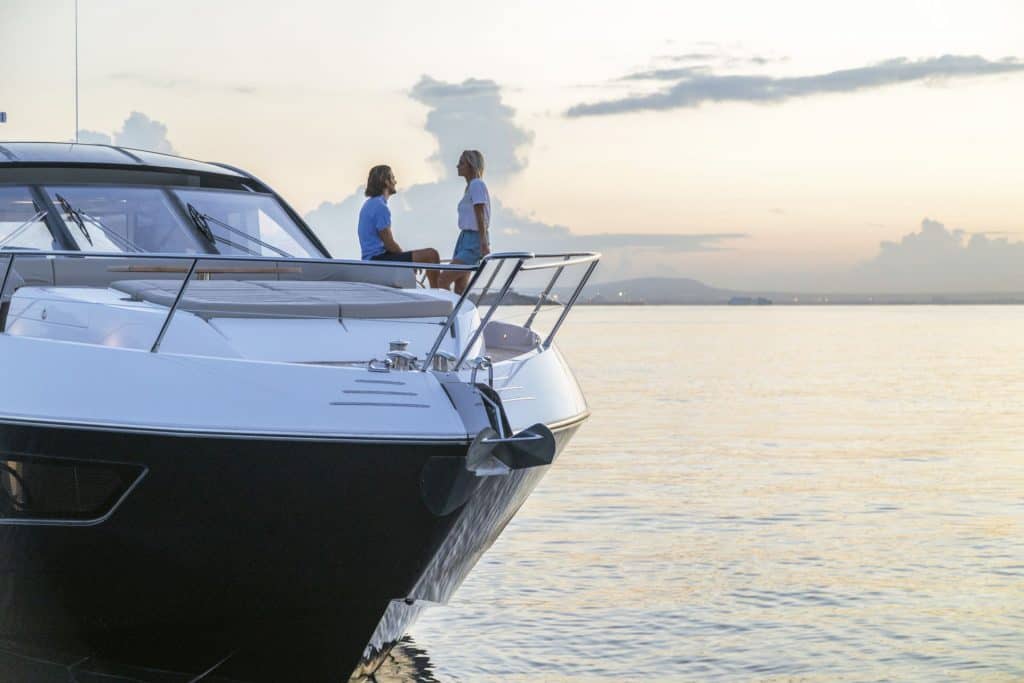 The unit we tested was powered with MAN 1550-hop engines. As pleasing as the speed was, it wasn't the most impressive about Sunseeker Predator 74: we were floored by her maneuverability, acceleration power and stability, boosted by hydraulic stabilizers whose fins took less than ten seconds (!) to reach full potential.  Additionally, the stabilizer is installed on both bow and aft thrusters, which comes in more than handy in port maneuvers.
The new generation of Predators has made a huge step forward, so huge that Sunseeker really has no need to advertise it – they can just let the yachts speak for themselves.
YACHT SUGGESTION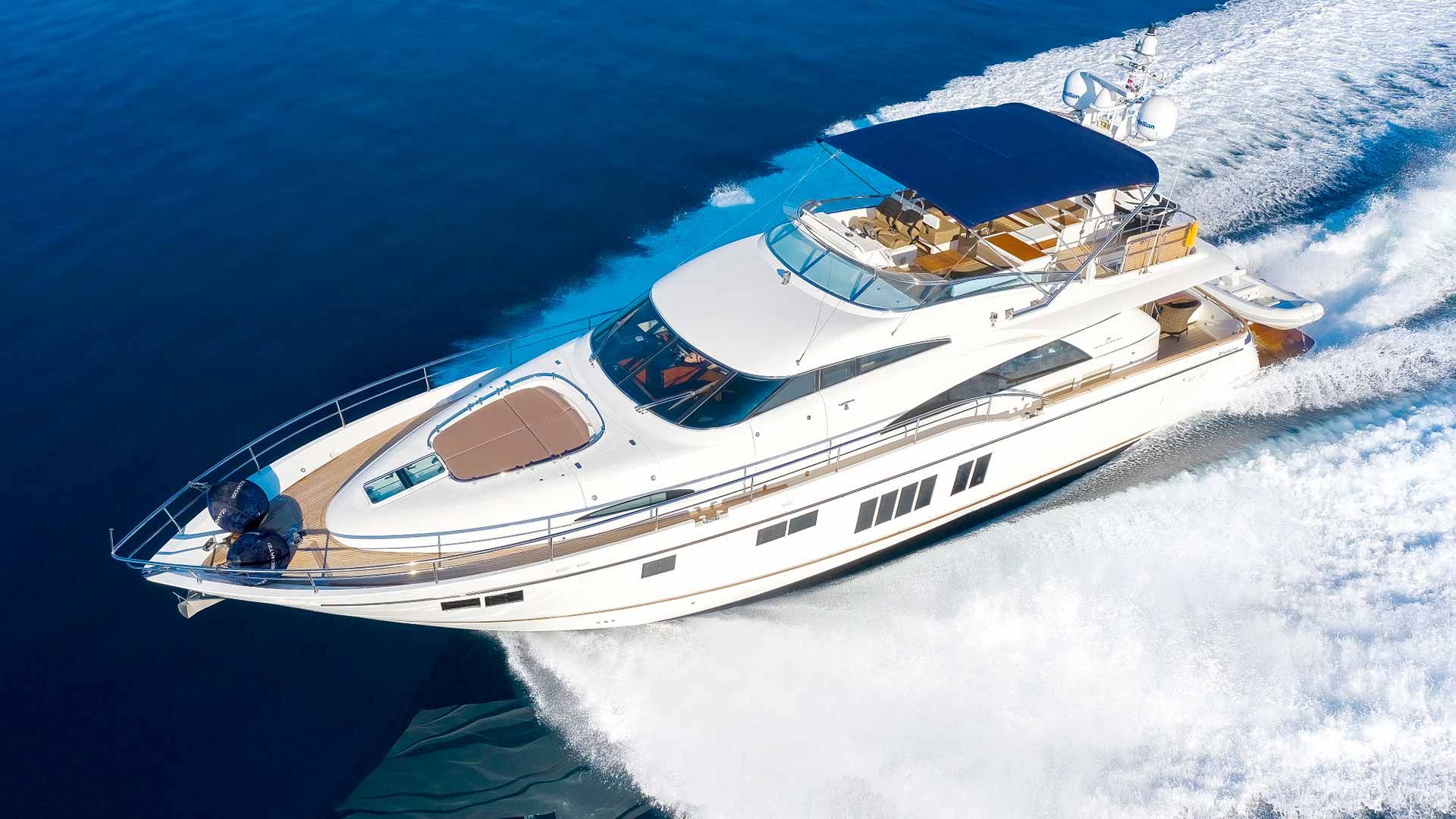 Luxury charter yacht M/Y Schatzi is Croatian based Fairline Squadron 78 kept in mint condition by her owner.
Text Darko Šupuk
Photos Sunseeker International & Filip Bubalo
Video Sunseeker London Group