Like an oasis awaiting yachts in search of new hedonistic experiences, the Pakleni Islands lie halfway between Split and Vis. This archipelago of 21 islands, islets, and rocks is closest both in location and feel to the isle of Hvar, with whom it also shares a unique marine atmosphere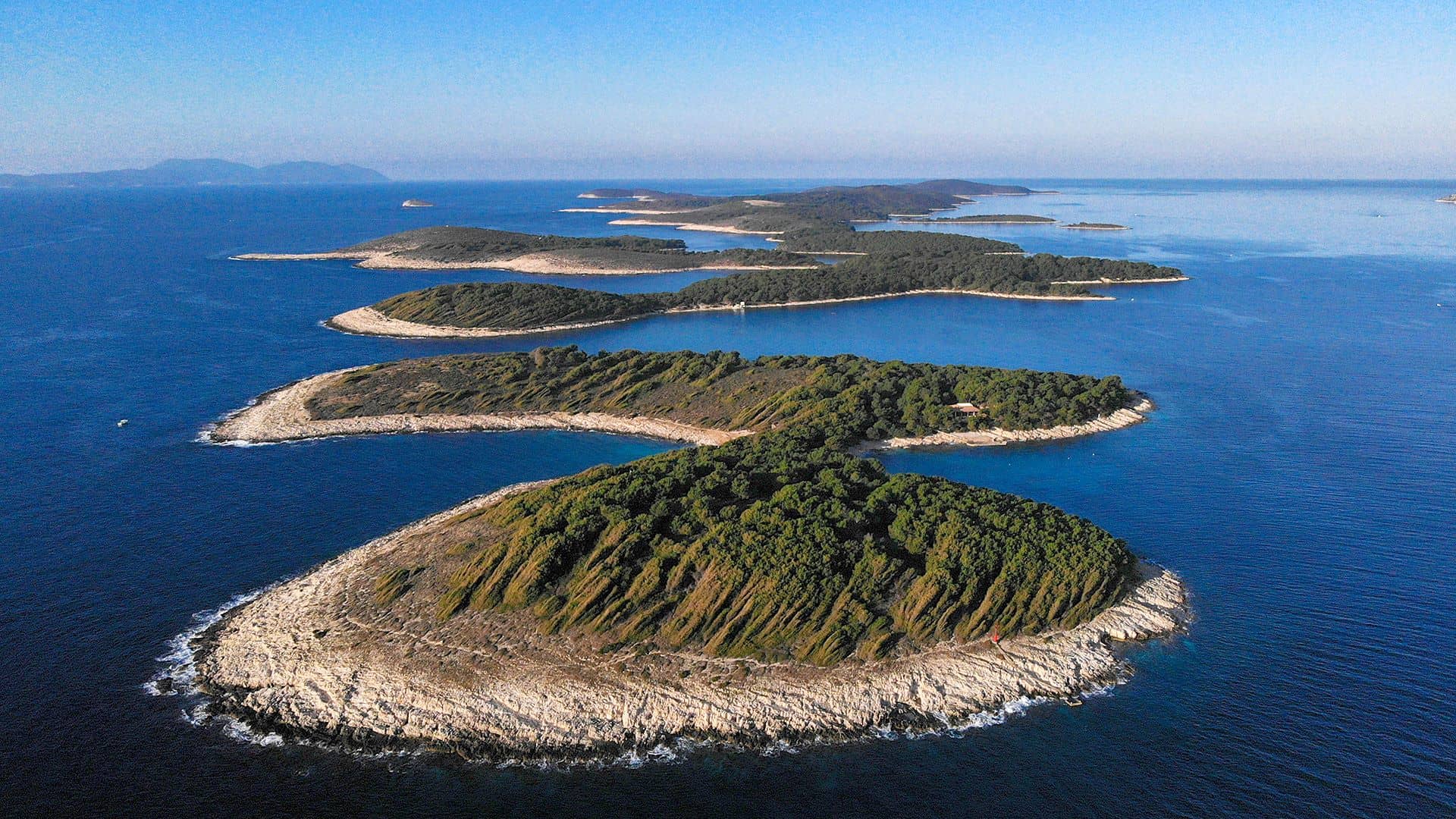 Pakleni Islands in Croatian sounds like Hell Islands, but if you mistake this heaven on Earth for hell, you'll be wrong in more than one way: the archipelago was not named after a hell-like place (pakleni), but paklina, a type of pine resin used in boatbuilding by local sailors of yore.
The largest among them is St. Clement, another proof this is heaven, not hell, whose southern shore boasts azure coves the northern shore is the home of ACI Marina Palmižana. All sides and parts of the island are well connected by trails and roads, and the island is almost surrounded by other, smaller islands: on the east side, the vibrant Marinkovac and Jerolim, on the west side, the quiet Vodenjak.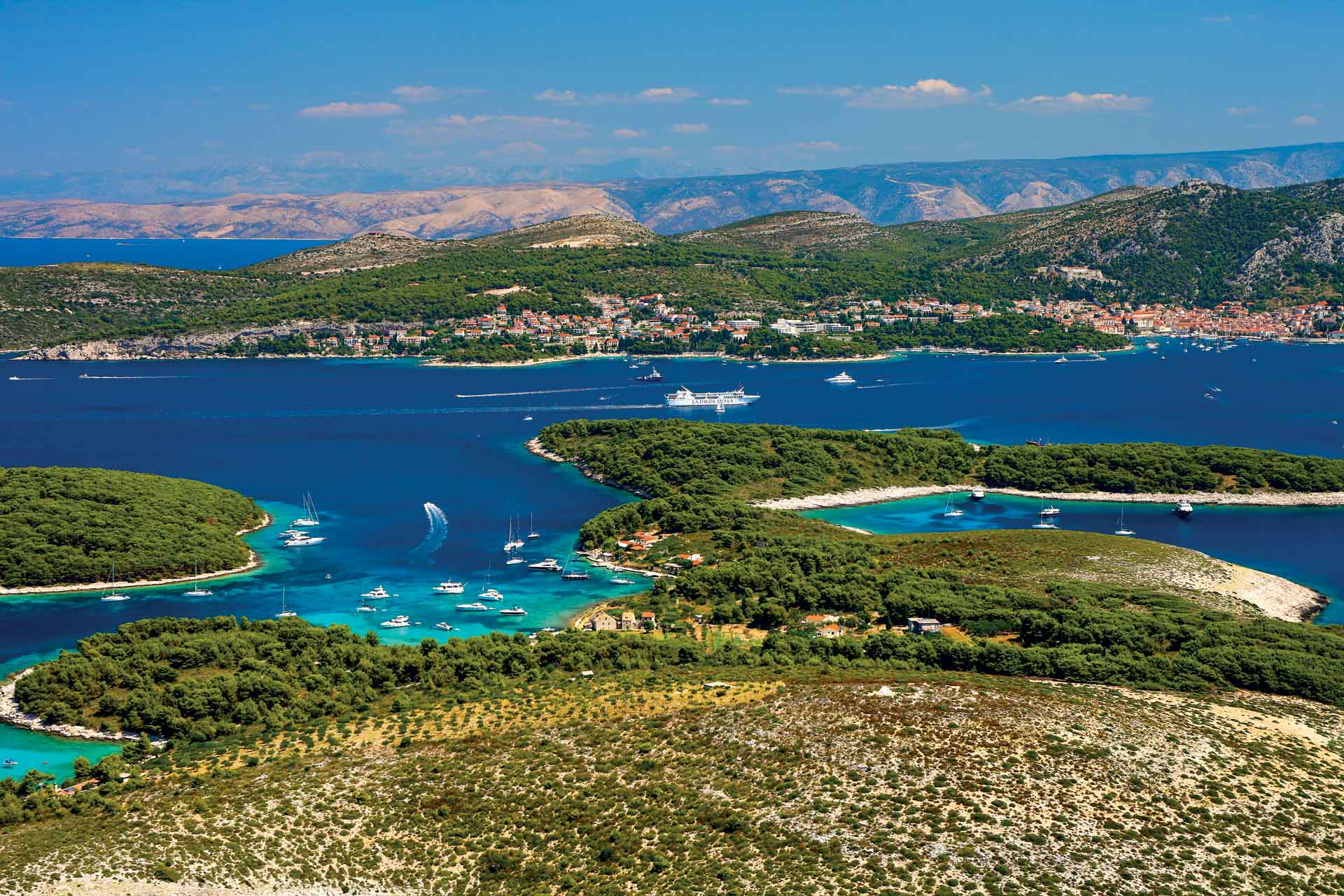 ---
Discover Pakleni Islands in Croatia: Jump to specific sections and Explore the Pakleni Islands.

---
How to get to Pakleni Islands
In the archipelago, you'll find an island for your yachting style, no matter what it is—whether it's mooring or anchoring, party nights or the soothing song of crickets, popular restaurants or quiet family taverns, catching rays or exploring nature on foot, the Pakleni Islands are a versatile paradise easily accessible by boat or taking a water taxi from Hvar.
Featured Yachts
ACI marina Palmižana:
Starting point for exploring the island
ACI Marina Palmižana is a safe haven no matter the weather, especially in its northwestern arm. Very popular with tourists visiting by boat, the marina is so well blended into its surroundings that it's almost invisible, but there are modern amenities like restaurants, supermarkets, fast food joints, ATMs, free WiFi, and bathrooms and showers if you need them.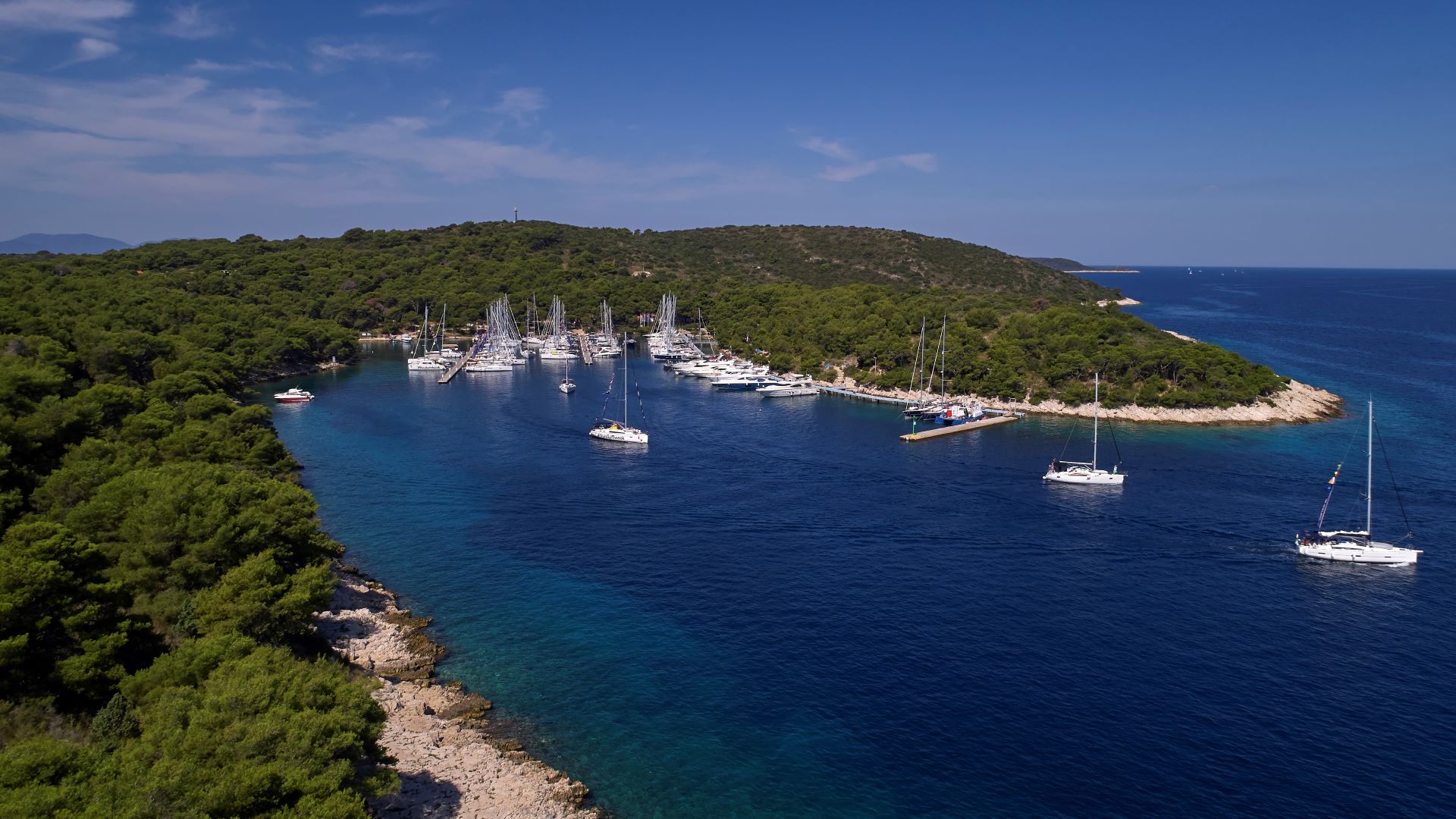 This seasonally operational marina is popular among younger tourists and is an excellent starting point for exploring the island – just make sure you have a current map of the island, as there are but a few beaten paths and appropriate clothing, shoes and other trekking equipment are important.
Pakleni Islands restaurants:
Perfect for quiet reflection
Vinogradišće Cove – locally popular among younger tourists, known as southern Palmižana,  is deep set, azure blue and dotted with pine trees. Well protected from all but southerly winds, this cove justifies its popularity even if only by the many restaurants waiting to feed hungry mouths. Among them, our favourites are Meneghello and Laganini, both equally cosy and stylish, both with impressive and creative menus.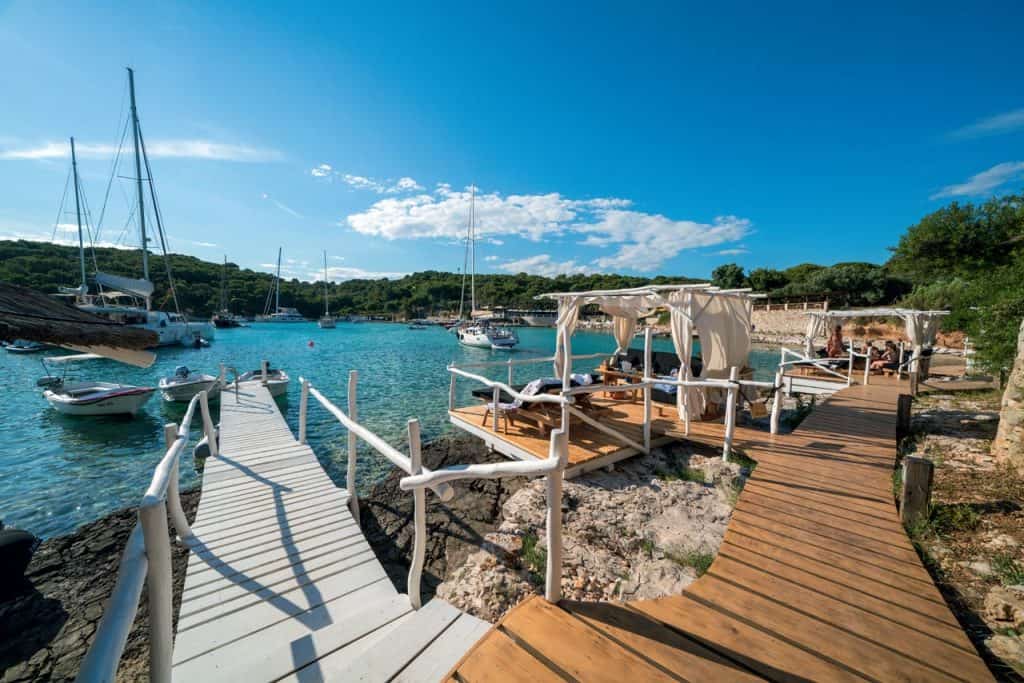 Laganini is also famous for its after-beach cocktail parties. There are 40 buoys available with prior reservation, and the cove lies a mere walk away from the beloved ACI Marina Palmižana.
The road to Palmižana is one of the loveliest on the island, with exotic cacti and other plants worthy of botanical gardens springing on both sides. Nature here is quiet and serene, perfect for quiet reflection.
Mlini beach:
Make sure your anchor has caught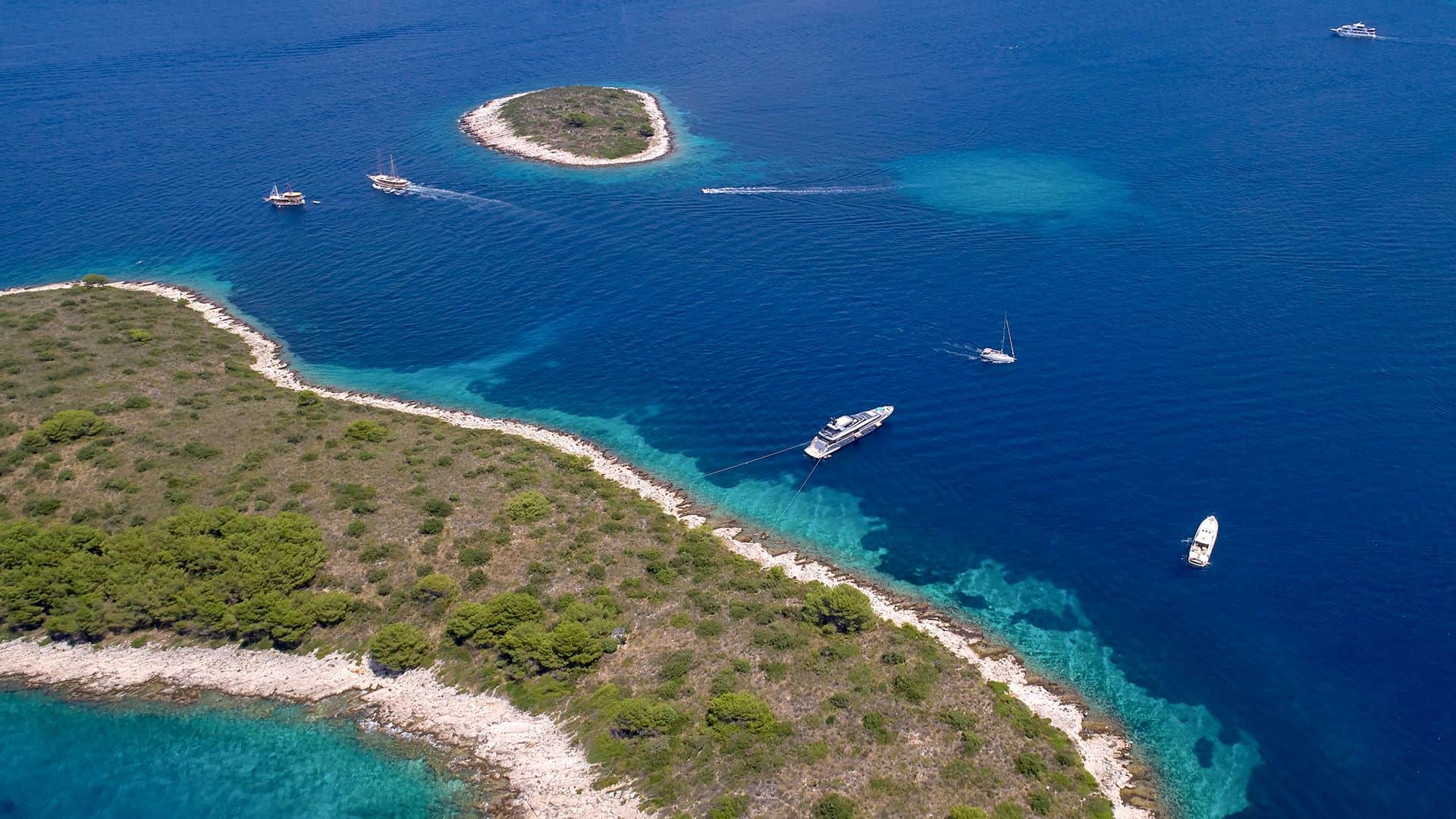 Ždrilac pass separates the islets of Planikovac, Borovac and the slightly larger Marinkovac and is often crowded with traffic. This popular anchoring spot for luxury yachts offers poor protection from wind unless you settle along the southern shore of Borovac island and is infamous for strong storms (up to 4 knots of wind), so make sure your anchor has caught.
If you do sail in, we recommend a visit to the locally beloved restaurant Antonio Patak, with private mooring spots, as well as the beautiful Mlini beach on the southern side of the pass.
Carpe Diem:
Where the party doesn't end
Stipanska Cove, nestled on the southern shore of Marinkovac Island, is perfect for everyone except those in search of a good night's sleep. Even on those nights that are spared of southerly winds, the cove is stormy: abuzz with nightlife, Stipanska is the home of the most popular nightclub in the area, Carpe Diem, where the party doesn't end from dusk till dawn. The atmosphere, the DJ, and the cocktails make the club so popular that it's the sole destination for tourists from other islands as well as from Hvar, who arrive on taxi boats in droves.
Pakleni Islands beaches:
The other side of the small island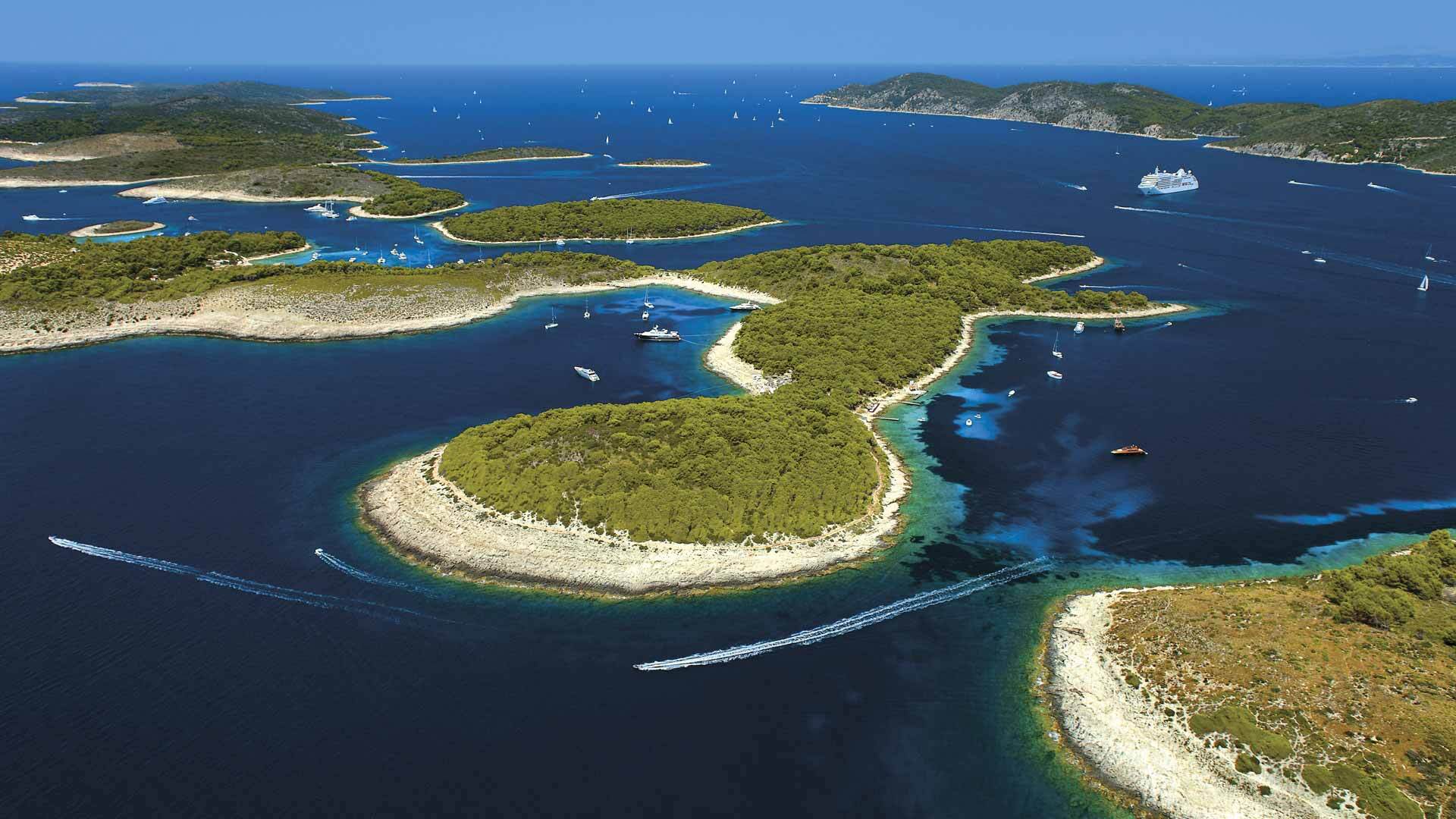 On the other hand, Taršće Cove, which offers protection from all winds but the southerly, is more popular among larger yachts. There are no vacation homes or restaurants, so the cove is as serene as it's always been. Deeply set, but with shallow, azure and turquoise water, Taršće is famous for its not-so-easily accessible beaches.
With flat, smooth rocks made for catching the rays and the tiniest of shoal beaches in its western arm, the cove does hide one single proof of human life: the family tavern Dionis, tucked away in a small olive grove at the end of a narrow path. Sit there in the morning and enjoy the view of the big blue, the neighbouring island of Vis and the creative, authentic dishes.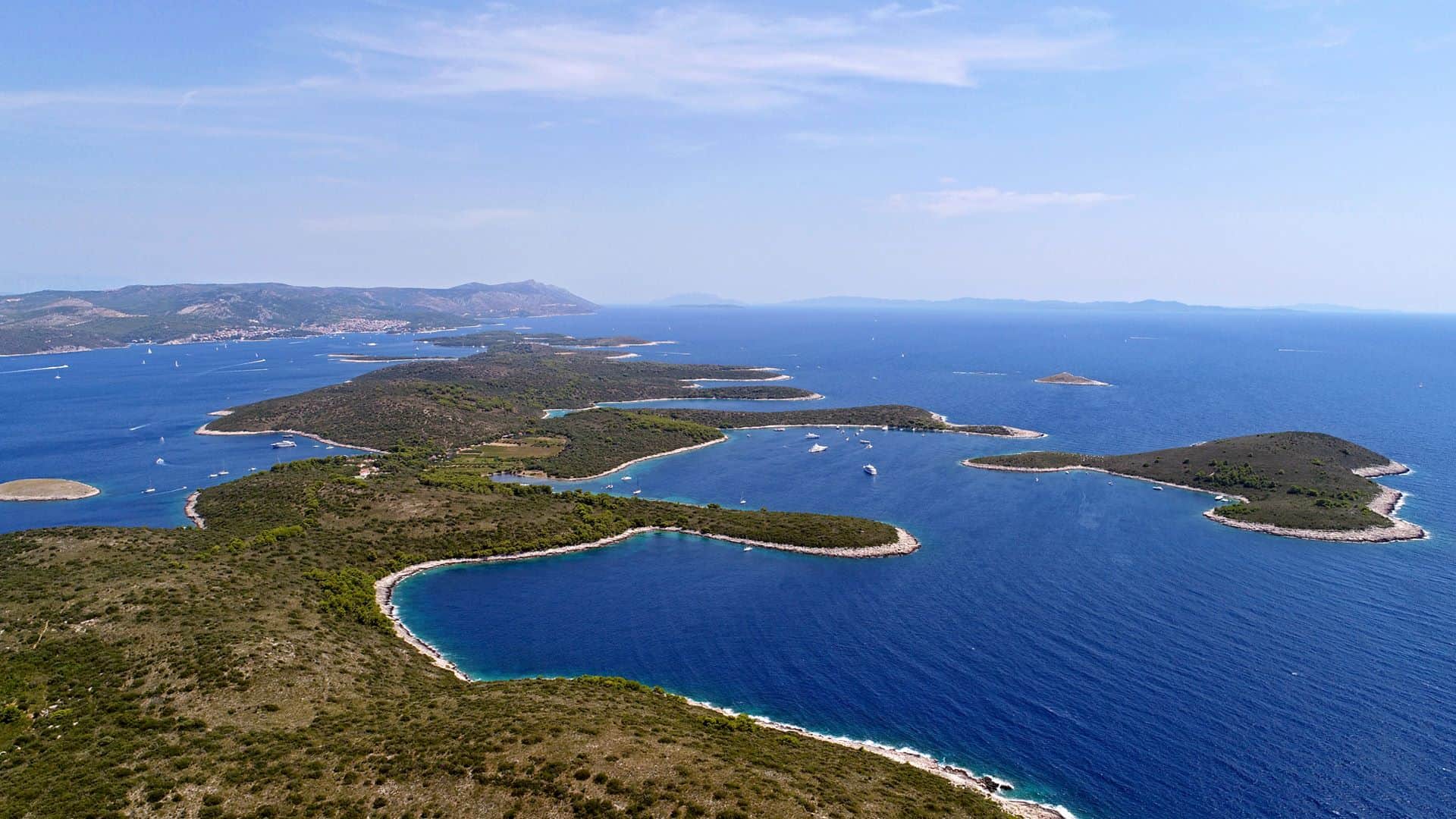 The large Soline Cove and its natural guardian island, Dobri, offer excellent protection from all winds; you just have to find the right spot. In its northeastern arm, there is a beautiful beach, while the northwestern arm is popular among divers for the remains of ancient Roman baths.
For those of you who like to stay above the water, the restaurant Paradiso offers ten spots reserved for guests, but the land is approachable only on smaller boats, as the water here is shallow. When you come ashore, take a short, recuperating walk through pine woods and olive groves, all the way to the other side of the small island. There, Vlaka Cove is rather popular during southerly winds as it offers excellent protection.
Water taxi from Hvar to Pakleni Islands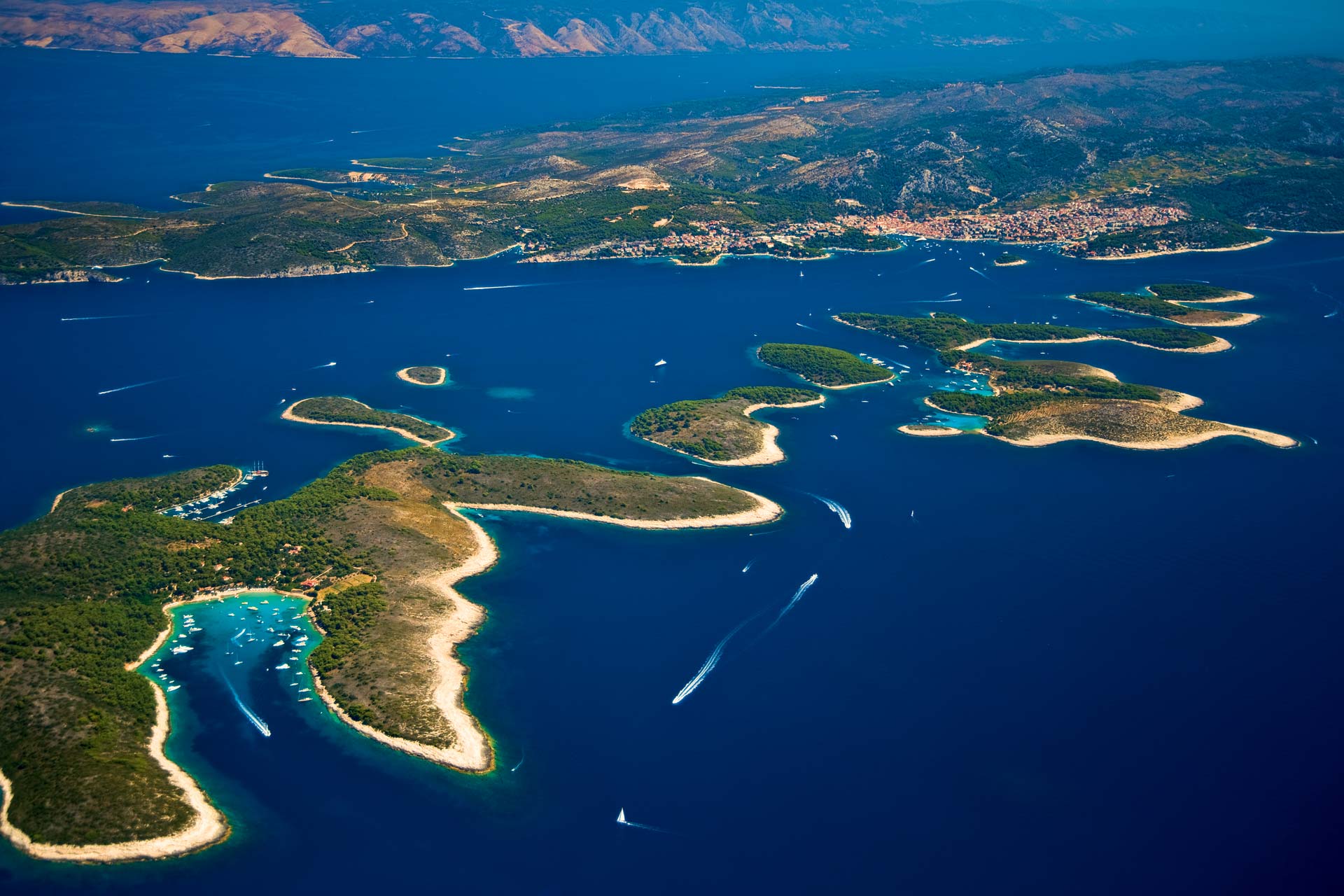 In Vlaka, you can hop onto a taxi boat to take you to Hvar or visit one of several restaurants. The restaurant Fisherman's House is as delightful as any around here, and the neighbouring Colnago Winery and Snack Bar will delight your palate with a strong espresso, a refreshing cocktail, or a glass of excellent wine.
If you happen to be there on a calm, windless day, spend it in the western part of the archipelago, like the northwestern shore of St. Clement island, where you can explore the tiny islet of Borovac (just make sure to avoid the underwater rock near it) or spend a day at the beach in the calm, rarely visited coves Studeni and Pakleni bok.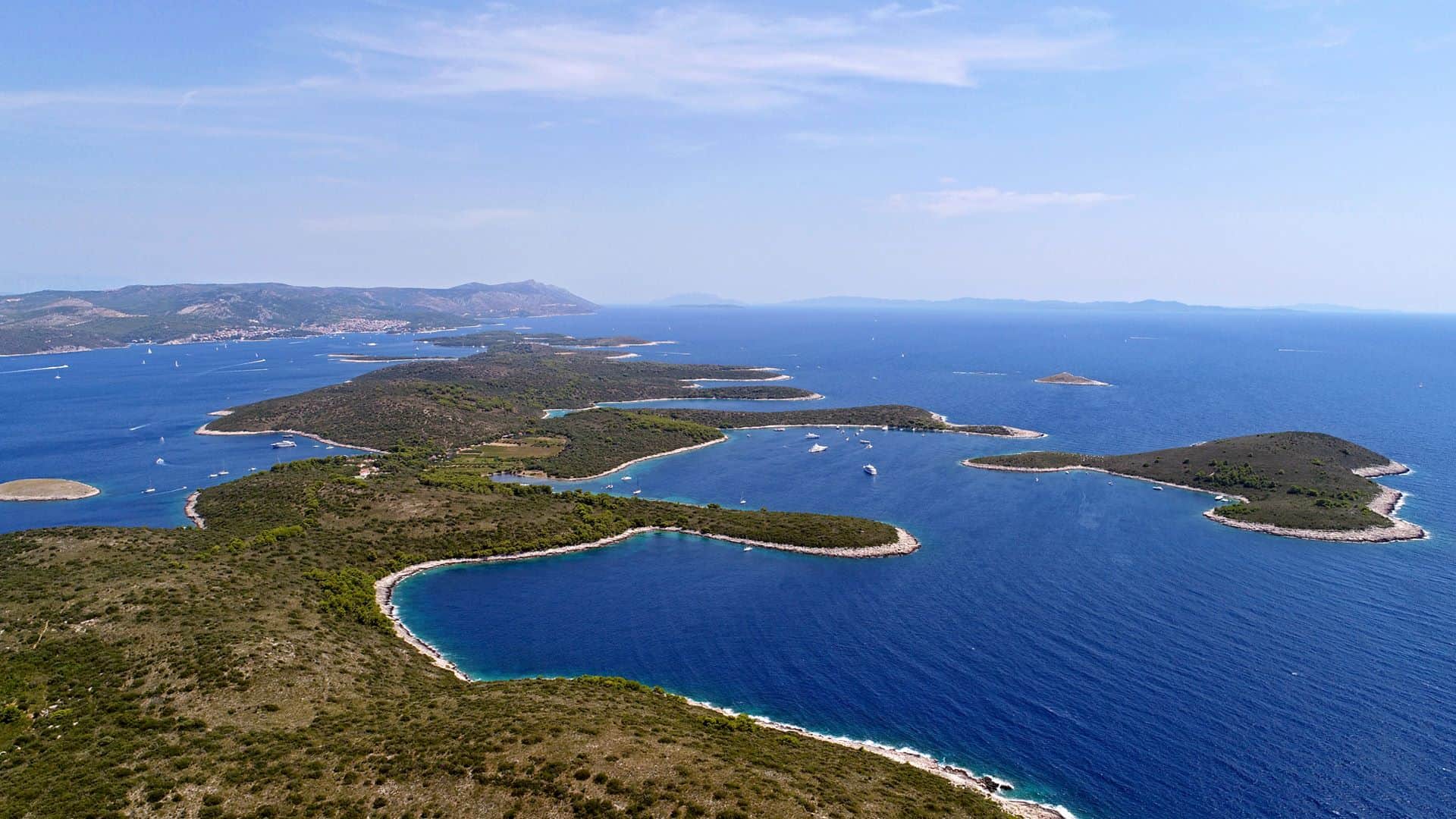 Finally, Vodnjak island is an adventure in itself, with a tall lighthouse straight out of a postcard, azure coves and white beaches on its northern shore, and the Vodnjak pass, dotted with underwater rocks and ideal for divers (make sure you study the underwater map before diving).
This archipelago has managed to avoid almost all the traps of the modern era and has remained a fairytale oasis, a tiny microcosm certain to make a big impression.
Photos Yachts archive, ACI/Žunić/Fabijan, Javna ustanova More i krš