Remaining true to its namesake, the Alpha 50 proudly leads the way in its category, heralding Technohull's new fresh and modern design philosophy. This philosophy encapsulates a contemporary approach to comfort, style and luxury, all while staying faithful to the brand's high-performance heritage.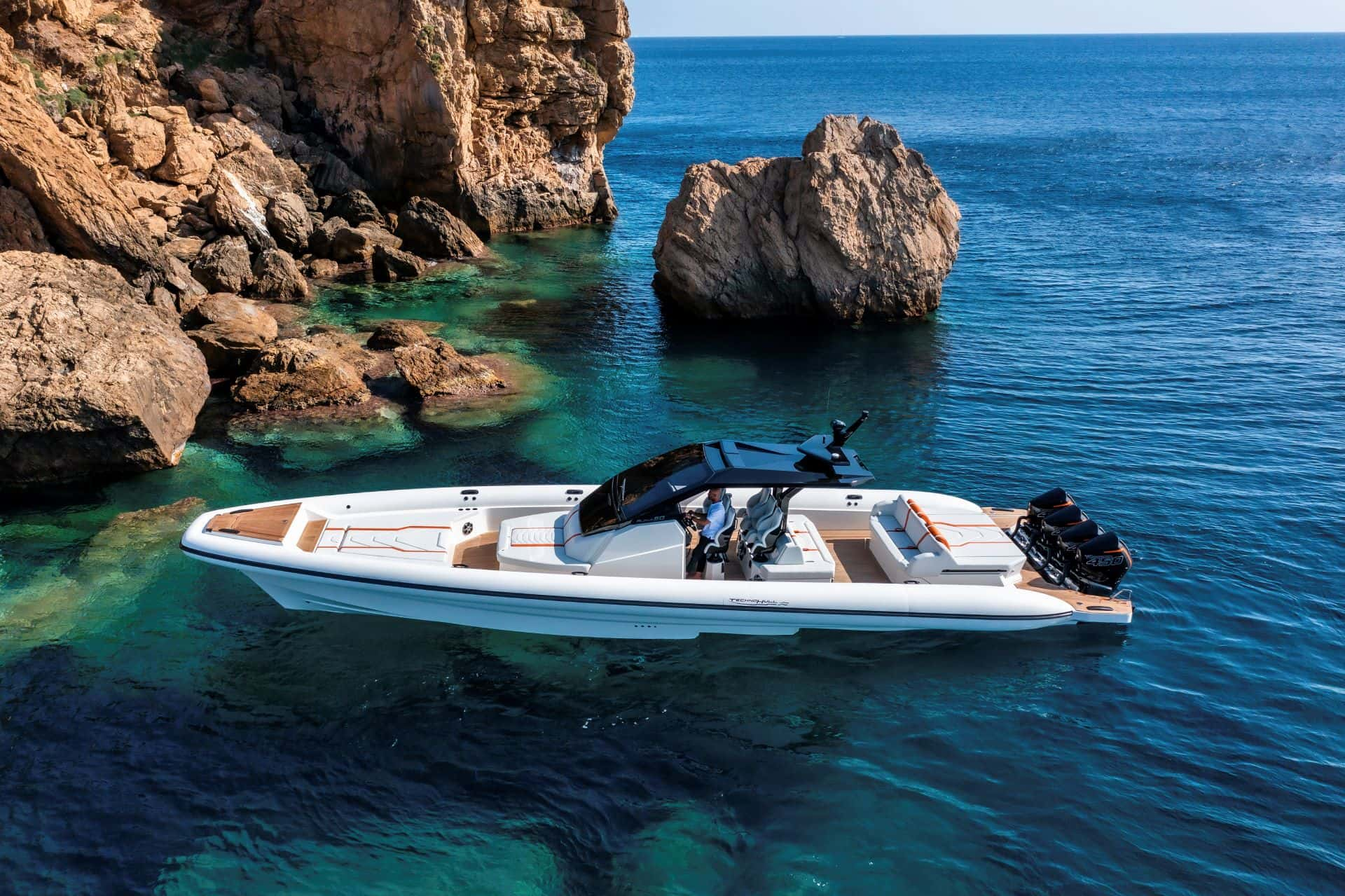 Radiating charisma, the Technohull Alpha 50 boasts a magnetic personality, stunning aesthetics, generously spacious areas, and a high-performance profile. It ushers in a novel way of experiencing life on board, once again setting the benchmark for high-end performance.
Technohull Alpha 50 introduces a groundbreaking design concept, challenging the conventions set by Technohull's previous offerings while remaining rooted in the brand's high-performance DNA and unmistakable design principles. This design evolution incorporates cutting-edge aesthetics, delivering an unprecedented visual and tactile experience that marks a new design era for Technohull.
The emphasis is on the ample exterior space and expansive lounging areas, promising a fresh approach to enjoying a day at sea, without compromising the boat's outstanding performance.
The Alpha 50's design is characterized by its clean, aerodynamic and sleek appearance, with streamlined surfaces that surpass its predecessors. This innovation allows for an exceptionally spacious well-designed deck and interiors, and at the same time a sharp and aggressive silhouette.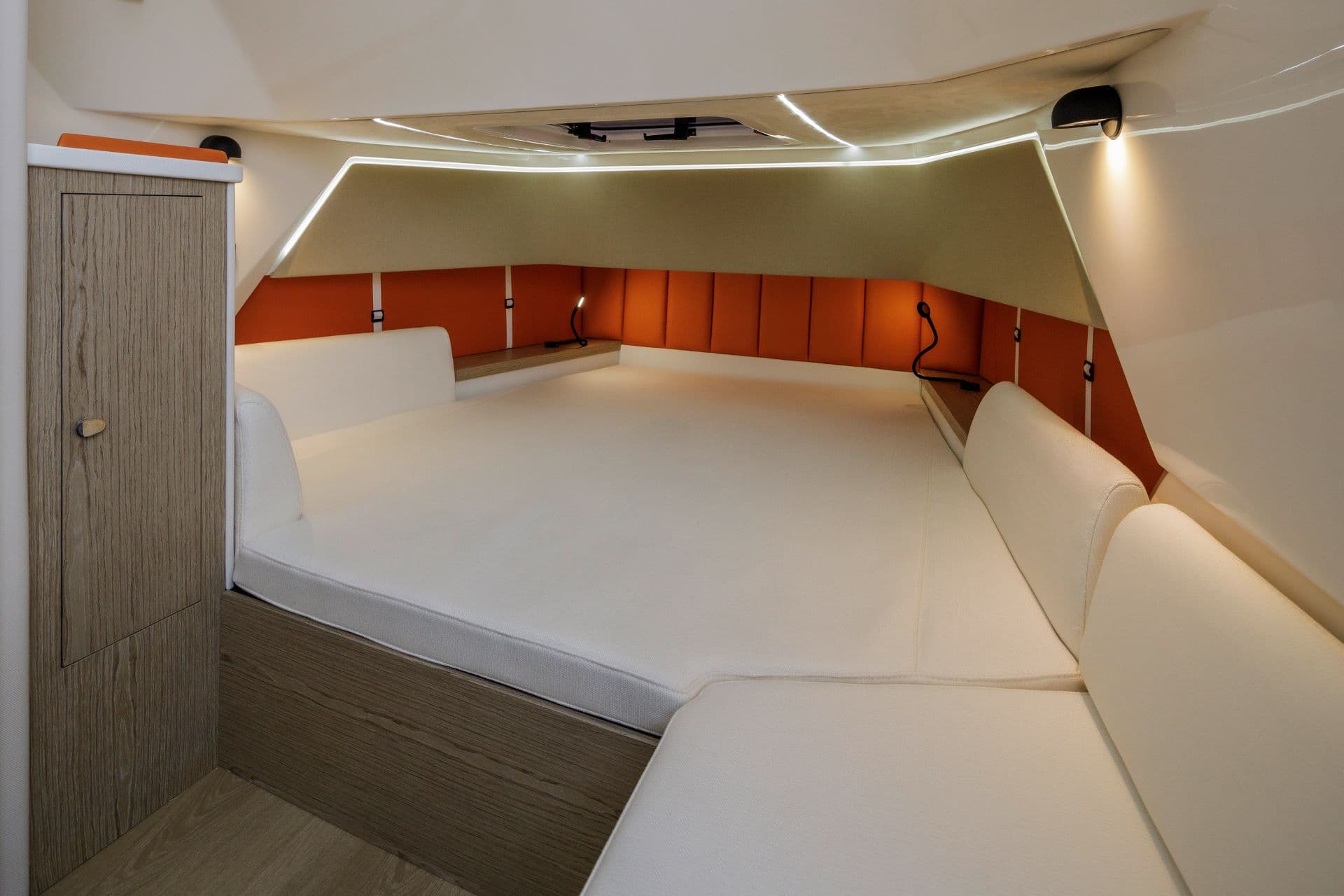 A side console entrance with a pantographic door reveals a luxurious and comfortable cabin. The finely designed cabin includes an oversized double bed, ample storage space, and a separate head with a shower.
Infused with enticing details and premium materials, the Alpha 50's interiors elevate the onboard living experience, establishing a significant feature of this new model.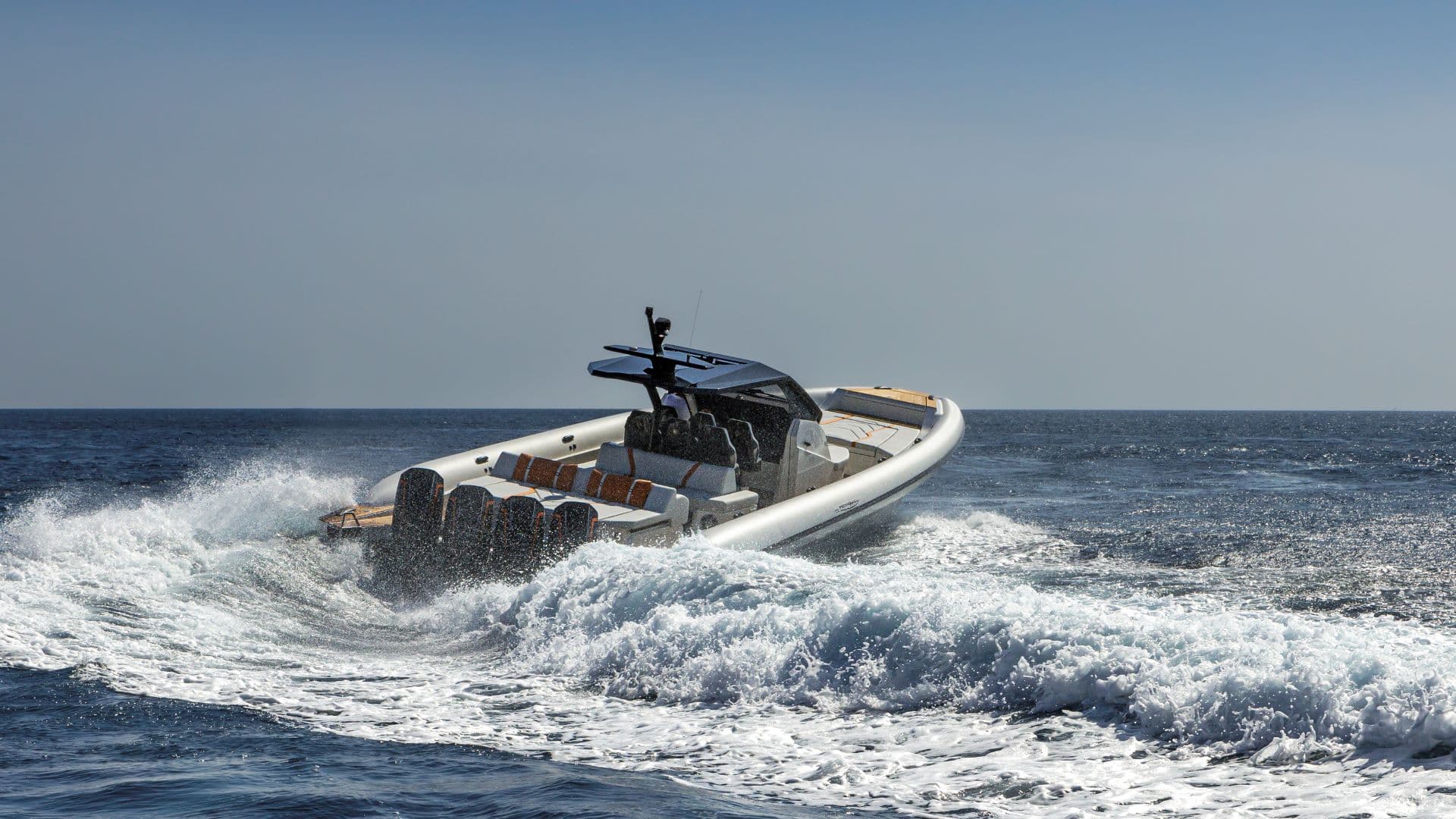 Configured with Mercury 4X500hp engines, speed exceeds 90mph, while with higher engine setups, speeds of up to 100 mph are possible. Engine options range from two to five outboard units, and inboard options include twin inboard diesels, all showcasing the brand's high-performance legacy.
Photos Tehnohull