Technohull models are renowned for their fast hulls that never compromise on design, safety and comfort
Technohull is the pioneering Greek brand of high-tech, high performance luxury RIB boats that are recognizable all around the world. Promoting the excellence of 'Proudly Crafted in Greece', in a high-end market, dominated by renowned international players, the company showcases a remarkable growth and is acknowledged today as one of the leaders and a trendsetter in the field.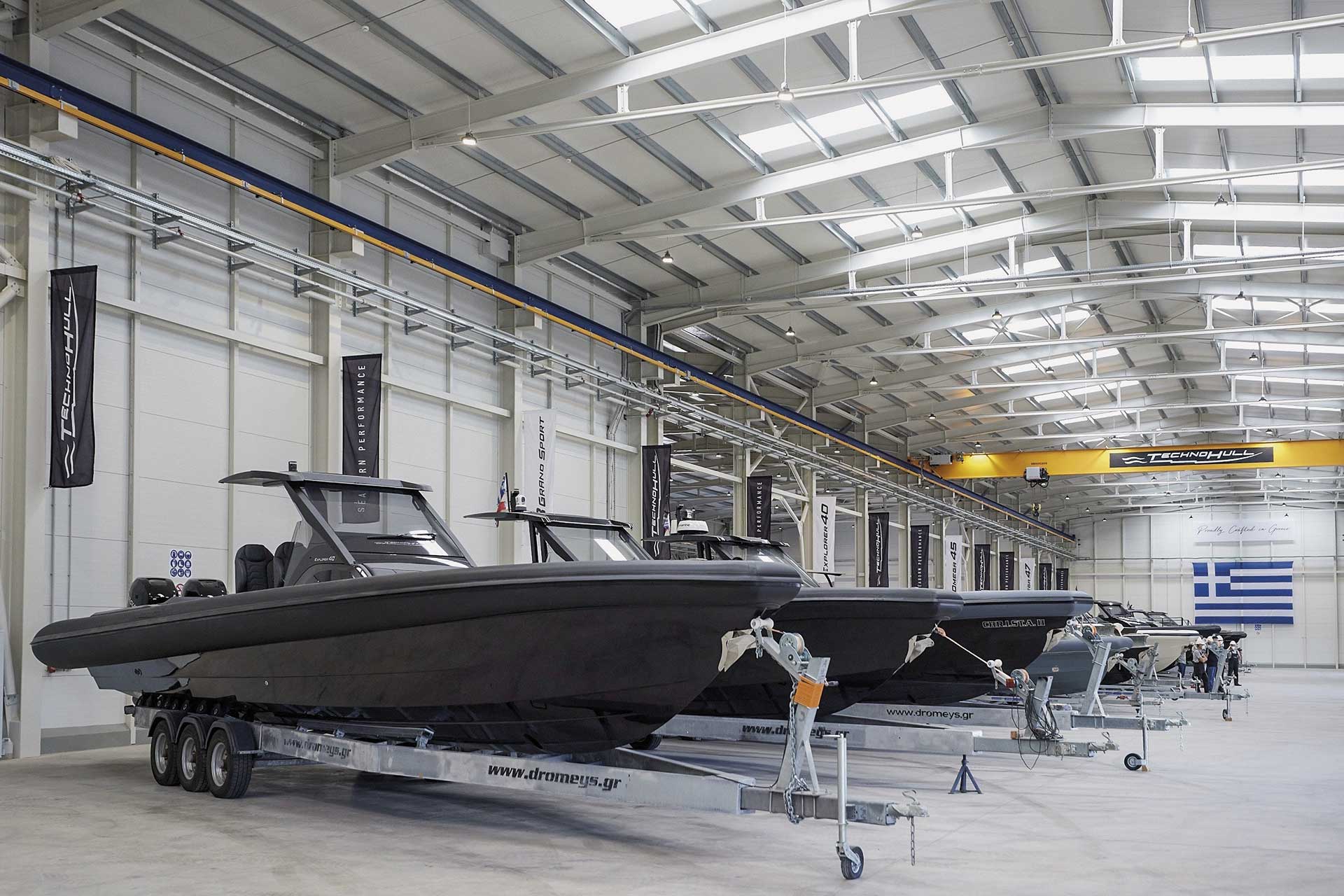 Technohull started its journey in 2005, when a small group of amateurs, sharing their common love and passion for the sea, started experimenting in the production of RIBs. This is the period when the Sea DNA 999, which meant to become one of the most iconic models of the market, is born. In 2010, the Sea DNA 999 is significantly upgraded both in terms of production practices and materials used, as well as in design.
Having started its international journey, Technohull starts capitalizing on new models and the expansion of its range. In 2013 the mega RIB category has been presented with the launch of Omega 41. Year 2014 was a turning point because the management and the shareholder status changed, and the necessary framework for the company to become a full-scale professional shipyard has been formed. The company invests in high expertise professionals, places its focus in technology and R&D, and starts collaborating with international research centers. An internal team of naval architects is formed, and the company launches its Dynastream patented hull design technology, which enables the company to design a custom hull for each model and to showcase a competence that very few boat manufacturers possess.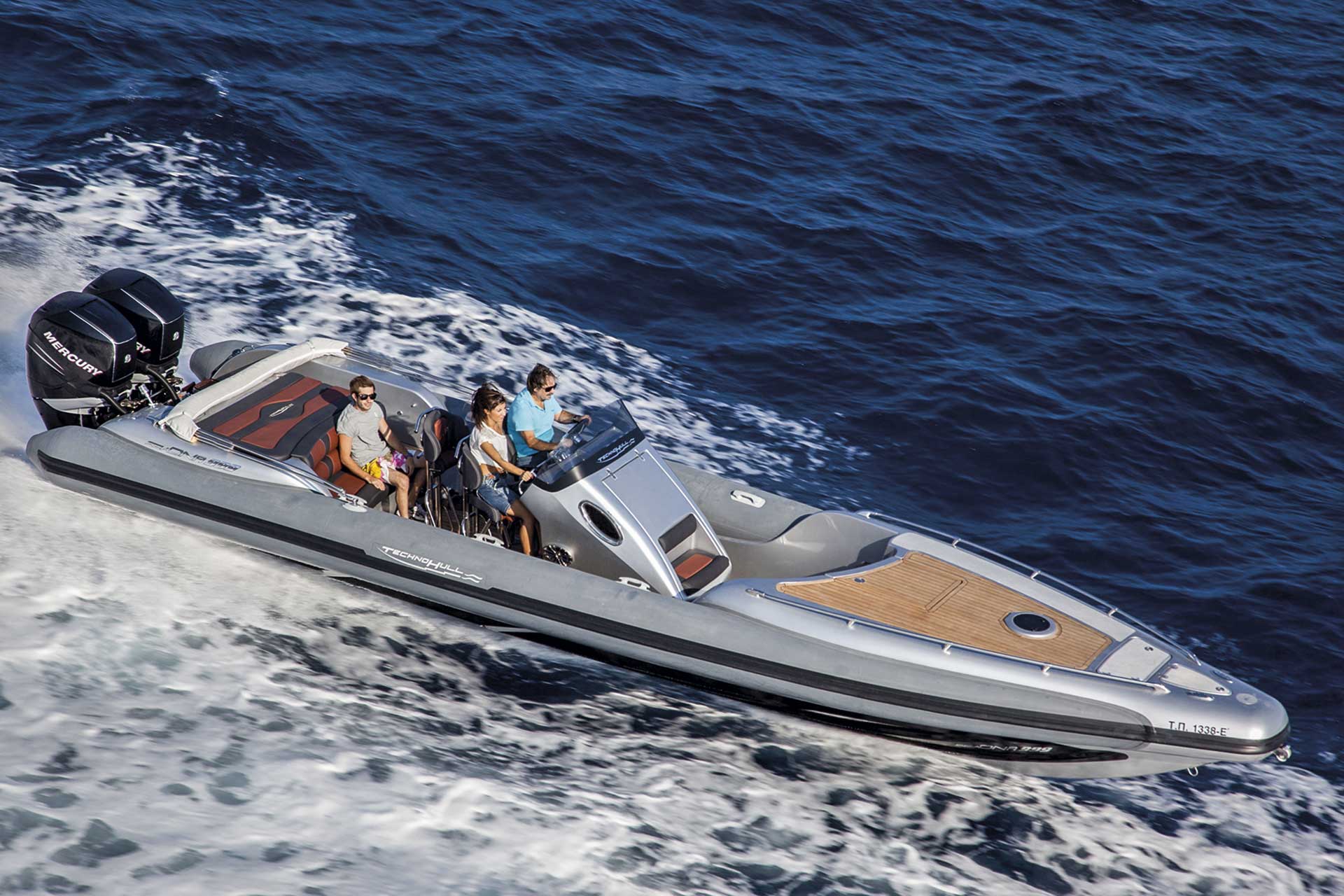 In 2015 Technohull invests in vertical production integration, setting up its own production facility in Lavrio. New advanced production processes are introduced, and tests and experiments begin with single shot vacuum infusion, in order to upgrade significantly the overall quality for specific products. A few years later the company initiates its carbon production department and introduces full production of carbon infused parts with post curing processes. Aiming at upgrading the cruising experience, Technohull also introduces an advanced touchscreen Digital Control System that monitors almost every boat function in all of its boats.
In 2021, Technohull expands its model range with the Omega 47, a 47 feet luxury mega RIB, that blends seamlessly performance, design and comfort, setting new standards in her class. The same year the GT7 is launched, a 7,8 m RIB which offers a wide and spacious deck and boasts outstanding seakeeping capabilities, aiming at becoming the game changer in the medium-small category.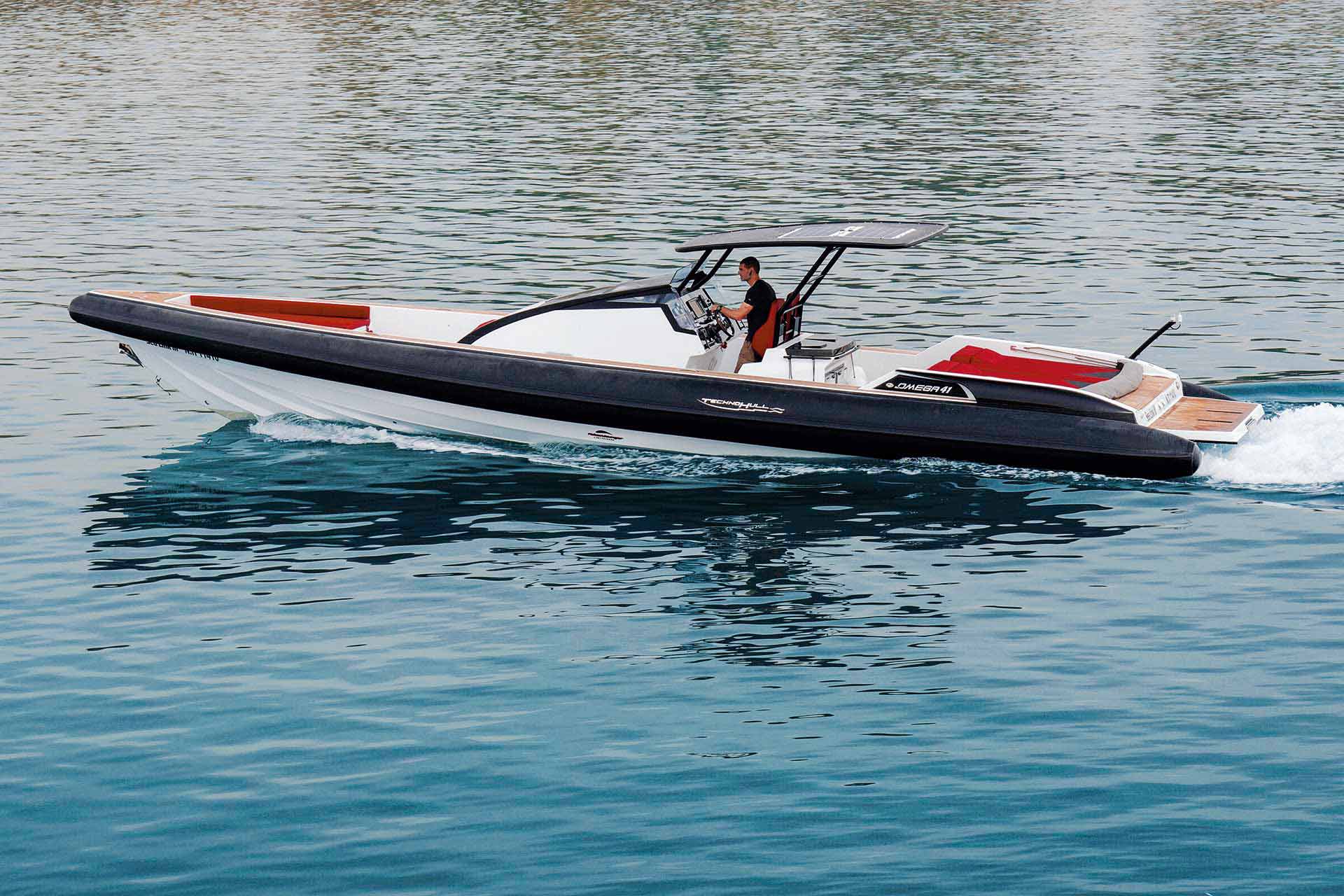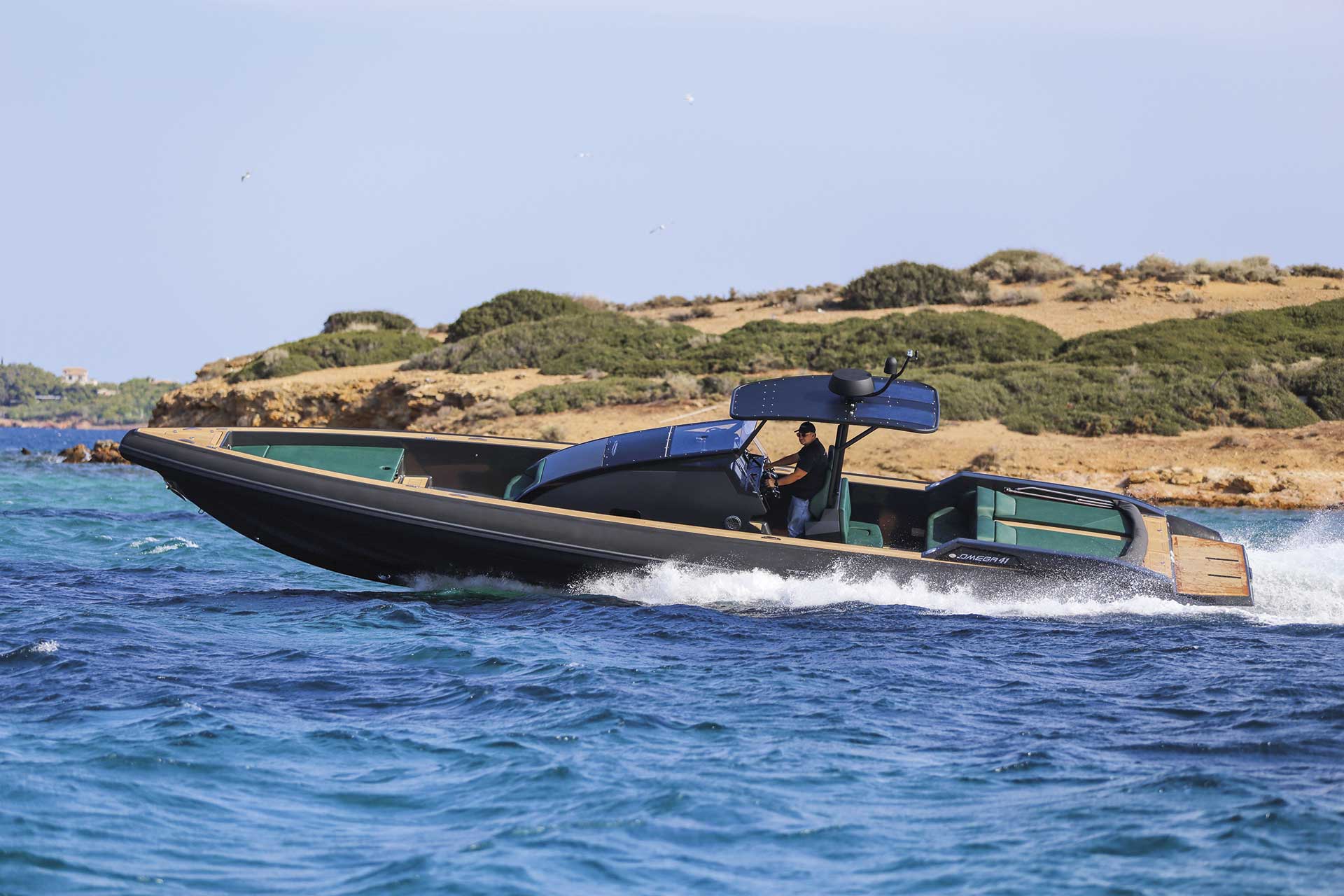 Technohull is progressing to the next level by moving in mid 2021 to its new state-of-the-art vertically integrated production facility in Lavrio. The new shipyard, one of the largest (12,000 square meters), most modern and technologically advanced facilities in the sector, marks the beginning of a new era, establishing Technohull's presence as a competitive shipyard in the global arena. Perfectly organized, the facility hosts every step of the production process from concept development, design and prototyping to final production, engineering and fittings, while its proximity to the sea, allows for effortless testing and sea trials.
Housing the company's headquarters, the shipyard offers well-designed and organized facilities for sales support and boat servicing. At the same time a new visitor space, the Exclusive Technohull lounge, comes to offer a whole new perspective on the Technohull experience. The state-of-the-art lounge, overlooking the Olympic Marine, is ready to welcome clients, and turn every visit to an exclusive and memorable experience.
Technohull models perfectly embody our company motto, 'Seaborn performance', and are best known for their high-performance hulls that boast impressive range, while offering comfort and safety. The yard operates out of Athens, Greece, where unpredictable wind and merciless waves have spurred company founders 17 years ago to design sturdy, robust, but fast ships that can handle all those elements – says Mr. Janko Matušić, director of MennYacht Croatia, Technohull dealer for Croatia.
Photos & video Technohull