The all-new Hallberg-Rassy models 40C and 50 push the boundaries but remain true to the classic Hallberg-Rassy fundamentals
The all-new Hallberg-Rassy 40C moves the limits for what is possible to achieve in a yacht up to 40 ft. When the model 44 was introduced, it was a bold step forward in terms of both interior comfort, sailing performance and looks.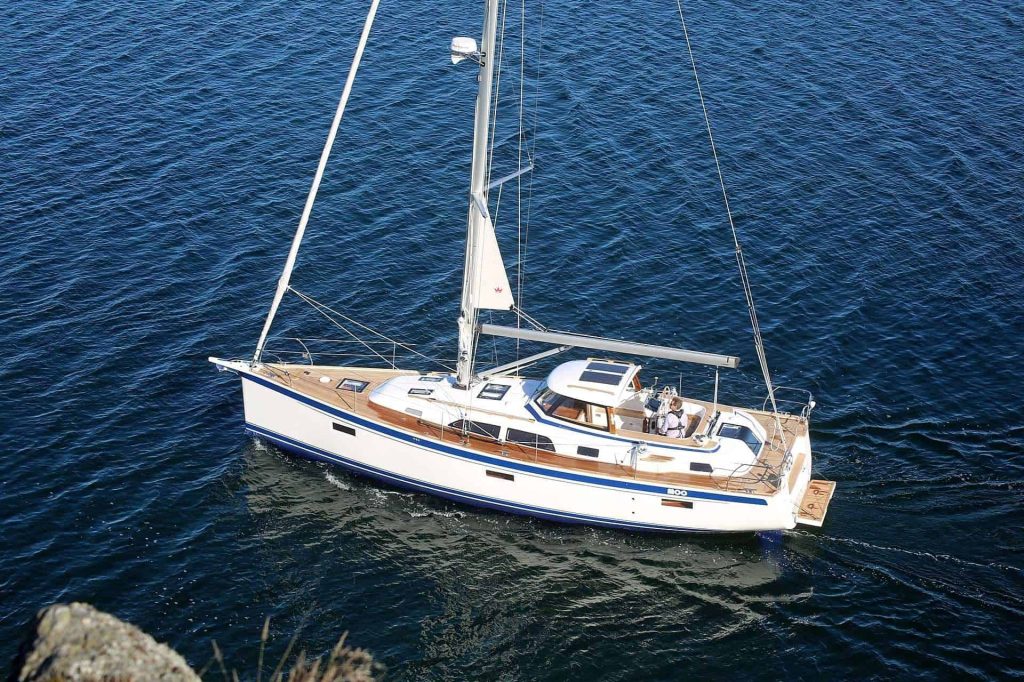 The new 40C is equivalent when it comes to saloon, aft cabin and galley. Combined with a cockpit that has exactly the same measurements as on the 44, and fantastic sailing performance and the success is assured.
The exterior unites two worlds in an elegant way. There is no doubt that this is a contemporary boat from 2020. At the same time it is also obvious for any sailor that this is a true Hallberg-Rassy with everything it means, such as brand identity, security and continuity.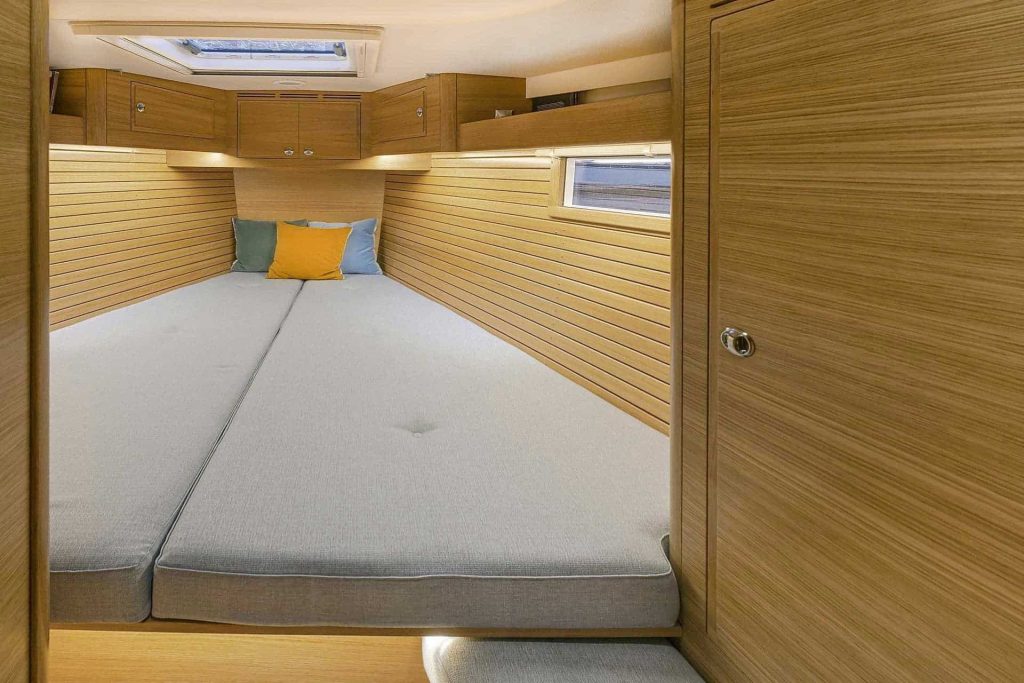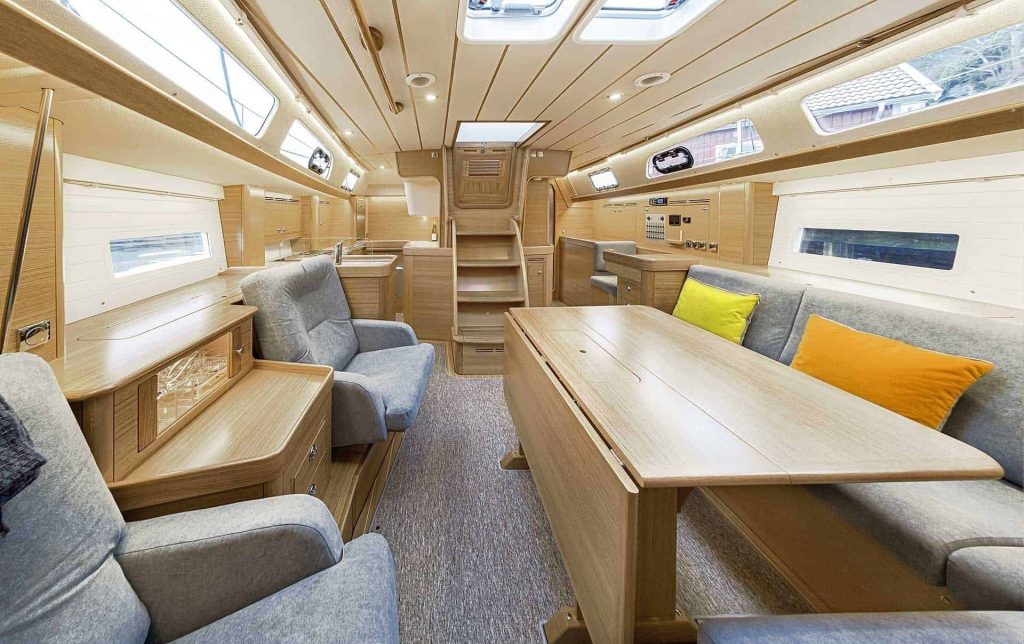 There are two galley choices: Large or enormous. With the option of the enormous, you get both increased work top area, increased galley storage and an additional, front opening, fridge. With this galley, it is also possible to add a dish washer and a micro wave. If you go for the second largest galley, you get increased cockpit locker space. Both galleys are seagoing and do not interfere with the passage through to the aft cabin.
The all-new Hallberg-Rassy 50 follows the big success with the 57, 44, 40C and 340. The new 50 is designed for effortless sailing and great comfort with lots of storage.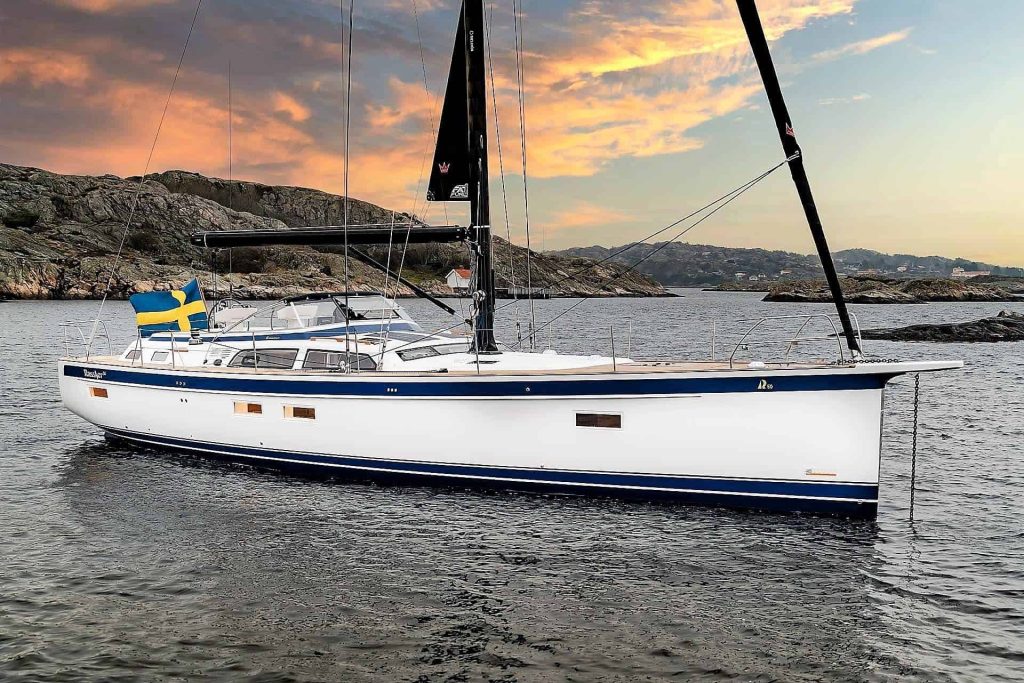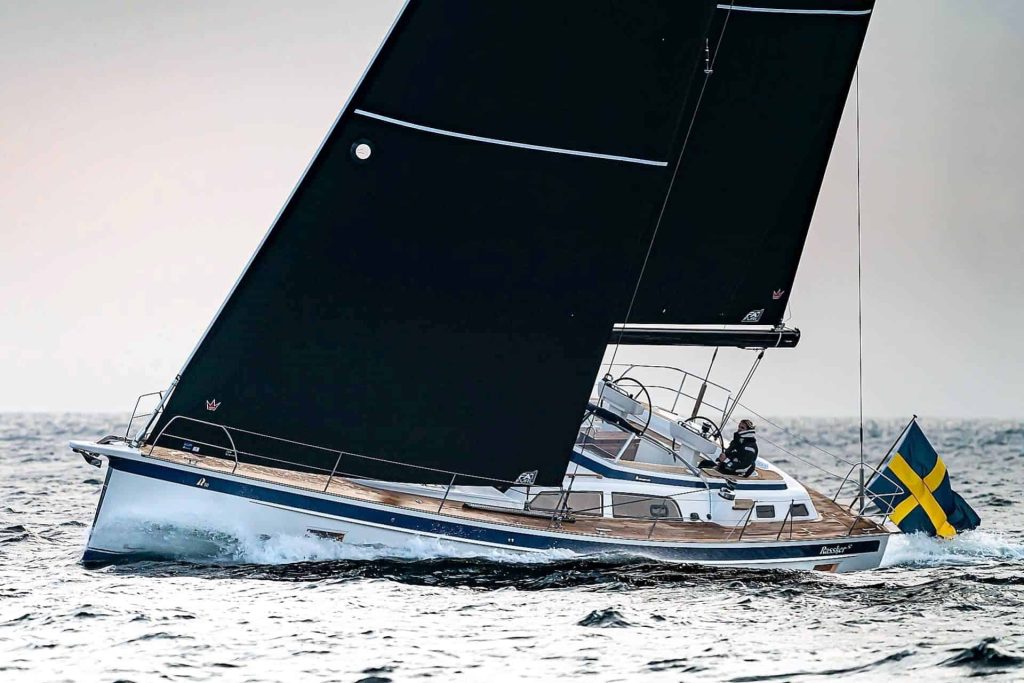 Typical Hallberg-Rassy, the cockpit is very well sheltered with high all-round coamings and a soft top or hard top windscreen with tempered glass, opening mid section and handholds at the sides. This is the ideal cockpit solution for both hot and cold areas. There is good all-round visibility.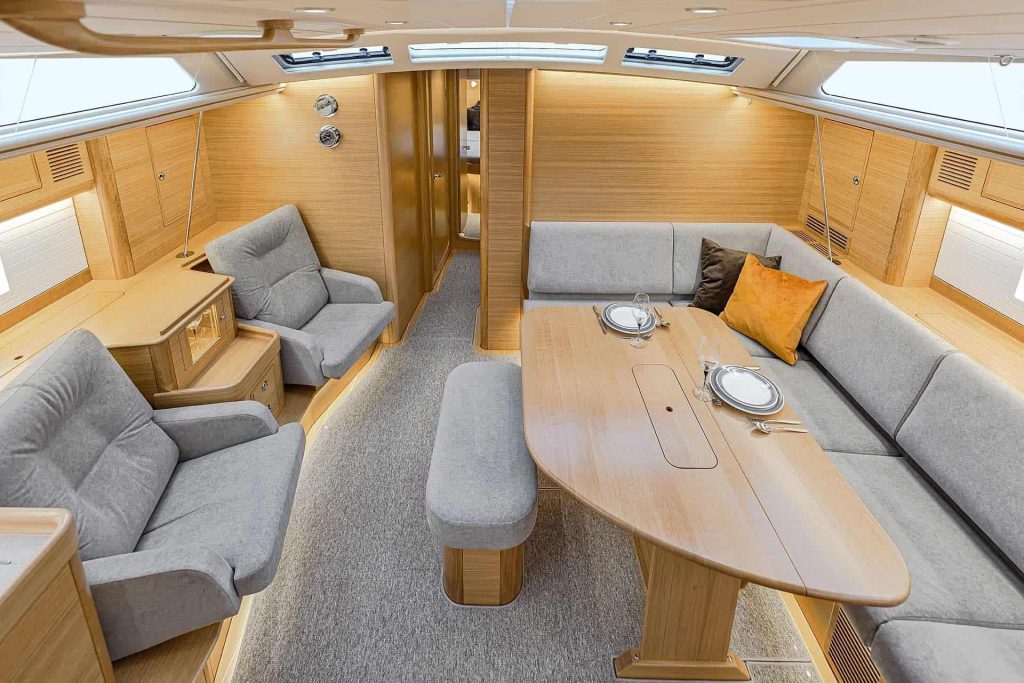 With twin wheels, there is both lots of space for displays and buttons and an easy passage from the helm position and forward. Furthermore, the wheel positions give better visibility forward, both when maneuvering in a harbour and to see the tell tails of the headsail.
Photos & video Hallberg-Rassy