Wally and the Ferretti Group are no strangers to launching class-leading, ground-breaking, breathtaking new models, and at the Cannes Yachting Festival 2023 another future icon is set to join the ranks. Welcome to the wallypower50, that serves as the magic connection between utility and comfort, between performance and style, and between form and function.
Key to the wallypower50 is the ethos that has been applied to its design and its options list. At its core, it's the natural little sister to the wallypower58 unveiled to great acclaim in 2022 – it borrows from those same design cues and offers the same comfort on deck and below for fun days out and weekends on the water.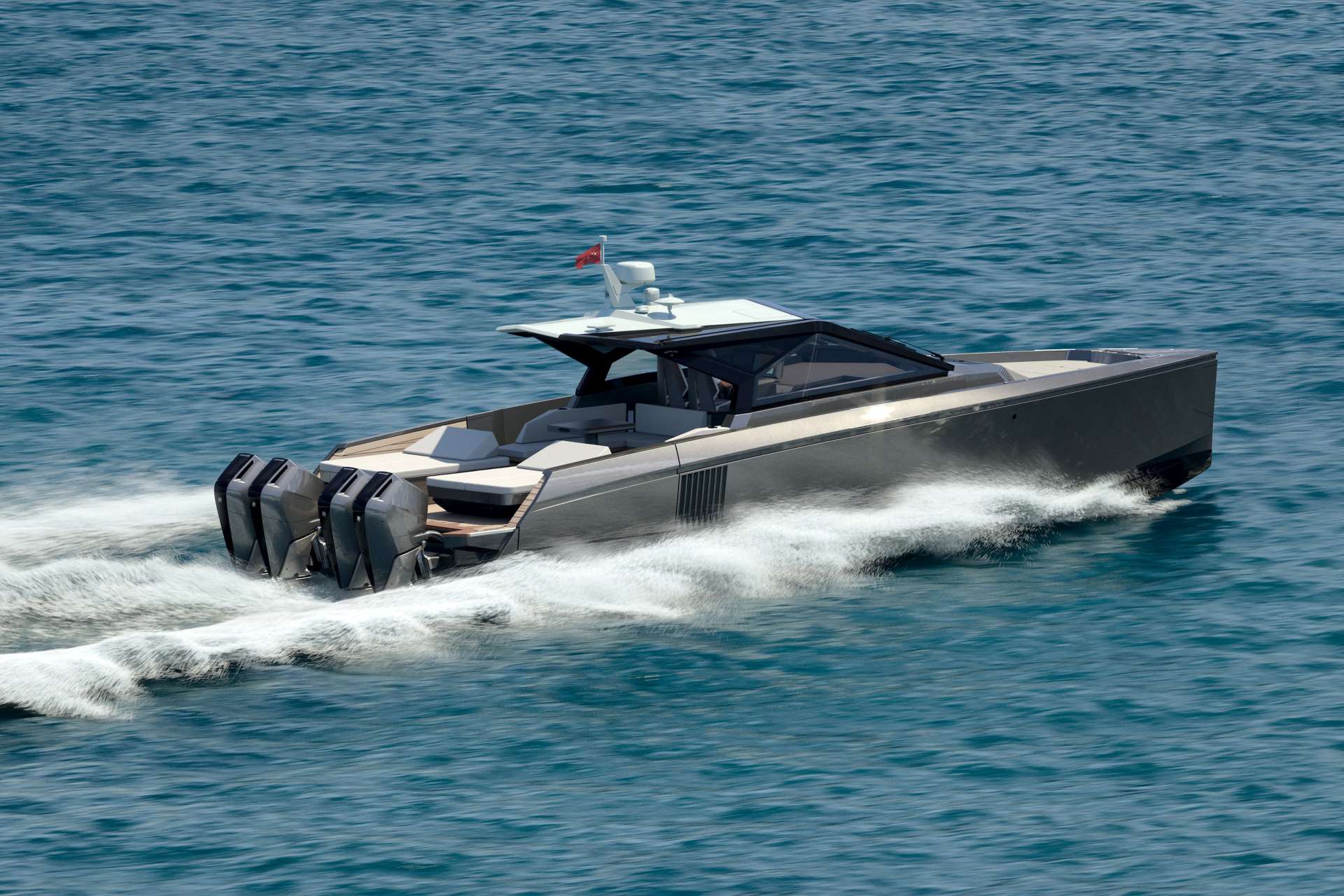 But the wallypower50 is more than just the baby of the wallypower range. The concept for its design revolved around creating a bridge between the more open style of the wallytender43 and wallytender48 and the larger wallypower58. The result is a model that can be specced to a seemingly endless array of operational profiles for a vast array of customers, from support vessel to standalone family cruiser.
There is also practicality in the wallypower50's layout, with an upper cockpit area providing ample seating for eight guests under the coachroof plus four more on two forward-facing bench seats; below there is a large, open space that offers the ultimate in flexibility, plus a comfortable bathroom with separate shower, a large couch, and an inviting double bed.
It's the ultimate weekender pied-a-terre, complete with natural light from above and the optional addition of Wally's Magic Portholes below, as seen on the wallypower58. The closed cockpit is pushed far forward to provide space for inside/outside living, allowing its use in all weather conditions.
A Wally isn't a Wally if it doesn't perform on the water, and the wallypower50 doesn't disappoint the expectations. It draws on the same propulsion package installed in the wallytender48, so it is already proven to be reliable and robust across a range of operational demands.
At its heart are twin Volvo Penta IPS650s that can take the wallypower50 past 36 knots, while offering both a 30-knot cruise and easy joystick handling with DPS (optional) in close-quarters manoeuvres. The deep-V hull ensures a faster cruise in bigger seas, and the model is also offered in the X version with quad 400hp Mercury outboards that deliver a scintillating ride at 48 knots while still offering a 240-nautical-mile range.
If the optional Mercury 500hp Racing configuration is chosen, the wallypower50X can exceed 50 knots of maximum speed, with a range of 180 nautical miles.
Photos Wally