Tailored Banking
Over the past few years, Societe Generale Splitska banka has intensively worked on developing and implementing private banking. A significant contribution to this elite segment of the bank comes from their new director and his extensive international and domestic experience
The new Director of Splitska banka Private Banking has gathered an extensive experience working in investment banking in Croatia and the USA, emphasising the importance of quality products on our market, especially now that interest rates are very low. What was his career path before joining Splitska banka?
I moved from Croatia to the USA where I started working as a stockbroker on Wall Street and global investment specialist at Charles Schwab, which is included in the Fortune 500 list of corporations. I continued as financial advisor and equity trader and, just before returning to Croatia, I switched to the Russian-American company Egar Technology, where I was in charge of the large clients portfolio in America. This is where I gained important experience because we provided to our clients the complete risk management software and consulting service, asset management and trading in complex financial instruments. In 2006 I returned to Croatia. Because of the excellent experience with Societe Generale Group in America and the great potential for further growth and business development in Croatia, I decided to take this job.
You have an extensive experience of working with successful and, in terms of business, demanding individuals?
Of course. Especially in America, where success and wealth take a completely different dimension. These people have great knowledge and experience, one can talk with them about ships, golf, banking, movies… They know that investment advisors are professionals and that their time is also valuable, because they are also expected by other 'high-net-worth' clients – the common term for clients with significant assets – and what they expect from you is excellent service. The point is that you are often evaluated by the client and expected to demonstrate great knowledge; in sports terms, if you are thrown a ball, you are expected to return it right away, and in the right direction, of course. You represent a financial institution, and the client's trust and professional image of the Bank is based on the personal impression we make, and this is how the client will perceive everything else. To this client, the private banker is the image of the entire Bank.
Once you have gained a client's trust, what is most important to you?
A crucial thing in financial management, whether we call it private banking as the elite segment within the banking framework, is that the needs of clients are analysed in great detail and in a structured manner. Listening is an important tool, necessary to identify the client's needs, family situation, tax situation, differentiate between corporate assets and personal assets to be managed by smart investment in order to protect it and make it grow. Client analysis, listening, a detailed conversation and thorough preparation is very important to know what would be most suitable for the client. Especially at Societe Generale Group, which is a top-level bank with extremely high-quality products and experts who are absolutely the best on the market in the world of finance and have huge international experience. The strength of Splitska banka on this market is precisely in our ability to bring this great experience in products, strategy and forms of management to the Croatian market – the Croatian investor. Today, a Croatian client has very similar, if not completely identical, options as if he were in Paris or in Switzerland. Societe Generale has always been known for its structured products, for which ultimate professionalism, knowledge and experience are very important and necessary.
Which of your structured products are in highest demand today?
Regarding structured products, we took one step at a time, without skipping grades, because this product is relatively unknown for most clients. Many clients prefer products where the principal is completely protected at maturity, but quite many of them willing to take a little more risk for a significantly better yield, which is why we also provided many interesting products with conditional principal protection to such clients. Security always comes first and we have therefore based most products on indices and similar less volatile underlyings. At Societe Generale we arrived at such products because the current decrease of interest rates on loans also led to the decrease of interest rates on deposits. Taking account of the specifics of our clients, Private Banking found a product which can achieve higher yields. Structured products can refer to all types of instruments, currencies, reference rates, shares, equity buckets, depending on a particular investor's risk appetite.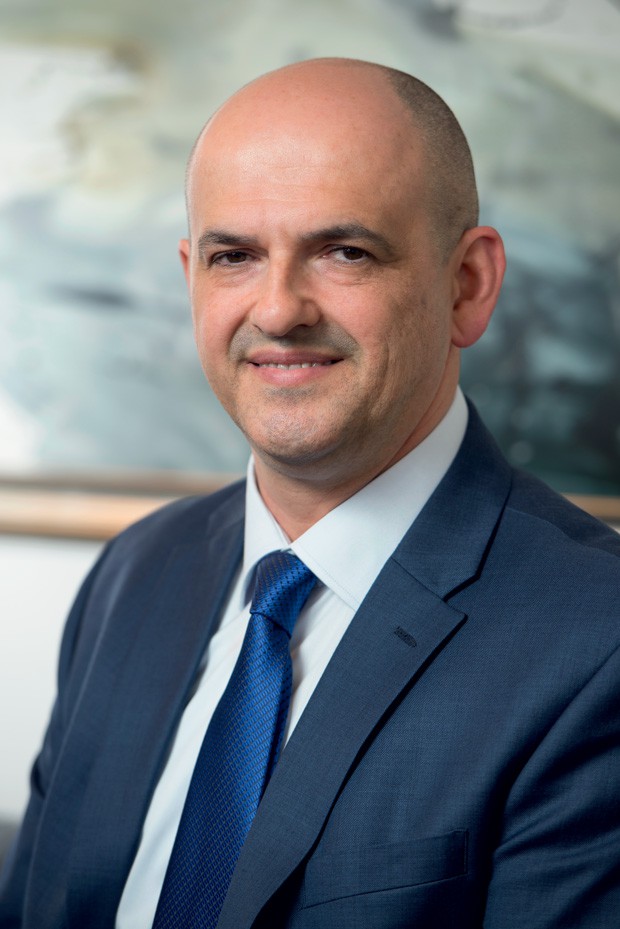 You have great experience of working in America. To what extent is it applicable here?
In America they say that you have your attorney, doctor and broker. Often, your relationship with them is more important than your relationship with your wife. Joking aside, in America it is very important to have a financial advisor because there is a broad range of financial products and the selection is so big that one needs a high level of specific knowledge to make sound investment decisions. What is applicable in Croatia at this time, due to the market development level, is definitely the client approach, the detailed methods to analyse the needs, wishes and possibilities of the client, and above all professionalism and focus on the client. We must also be aware that the US market is highly competitive, with a huge number of financial corporations, from banks to various asset management companies and mutual funds, which must constantly give more than 100% in order to survive. You always strive to be the best and make the best for your client.
How does this look in practice?
The competition is so fierce that, once you get the chance to talk to somebody, you must absolutely make your best to show your knowledge, experience and service quality to investor. I remember a gentleman who called just for a small piece of information. My associate wanted to end the conversation, but I dropped in, took a cab and went to see this man who had a business. I listened carefully what he had to say, presented some ideas, and the client was impressed by what we had to offer, because we offered just what he was looking for. He said, let's start with a small amount and wrote a check for 5.5 million dollars. A month later, he came with 50 million dollars more. This is just one of the many stories from America which confirm the fact that on an extremely active market, with many financial advisors, banks and wealthy individuals, investment is constant because clients want their money to work for them and they cannot afford to leave their money inactive. In this entire segment, education and constant market monitoring play a crucial role, because an investor with experience and good knowledge of developments on global markets always has a clear vision of what he wants. In Croatia, there is still a lot of potential in this segment.
About what will you educate Croatian people?
First of all, it would be good to educate Croatians that investing money is a very responsible thing, which everybody should approach seriously, even if the amounts invested are not very high. It is necessary to acquire the discipline of setting earnings aside and creating an asset base. We must also additionally raise awareness of the importance of the market and the importance of various instruments that can be used and they ways in which they can be used. This is a small market with a limited number of companies. If you have a good idea in America, you can find investors much faster and start your business. Good education and good selection of financial instruments are the wining combination.
You say that private banking is like a tailored suit. How would you tailor the suit for a Croatian client?
Everybody should have a diversified approach, which means that nobody should put all eggs in the same basket. Diversification of instruments increases the level of security, which for sure ultimately leads to increase of principal.
Save