In recent years, luxury catamaran charter has become one of the most popular ways to discover Croatia by sea. With two hulls and space in between, vacationers can enjoy sailing with stability and more than enough space and comfort
Special offers for catamarans
Due to its increased popularity, our agents have selected the top 7 luxury sailing catamarans from Yachts Croatia charter fleet available in June at reduced prices. June is an excellent month for avoiding crowds but still enjoying pleasant weather, colors, and scents of the Mediterranean. If you plan a wedding this year, could this be your ideal honeymoon scenario? You can charter a boat in Split, Marina Agana or Rogoznica for up to 6, 8, or 10 passengers.
LAGOON 52 F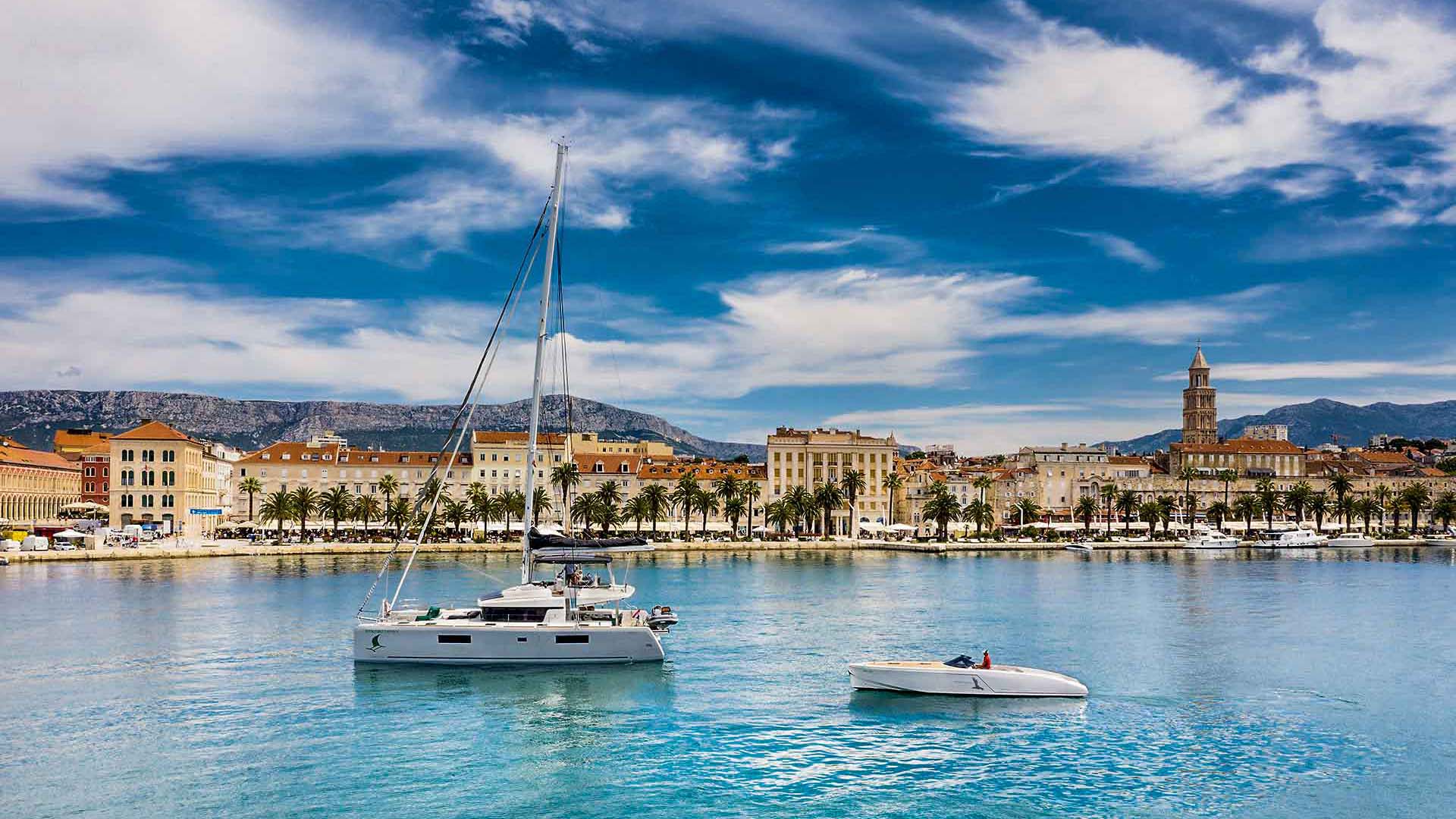 It's easy to tailor your memorable sailing holiday on the luxury catamaran Lagoon 52 F. This yacht perfectly combines an onboard 5-star level of comfort, elegance, safety, and sailing performance. The spacious 3 en-suite cabin version offers a superb level of coziness for six guests.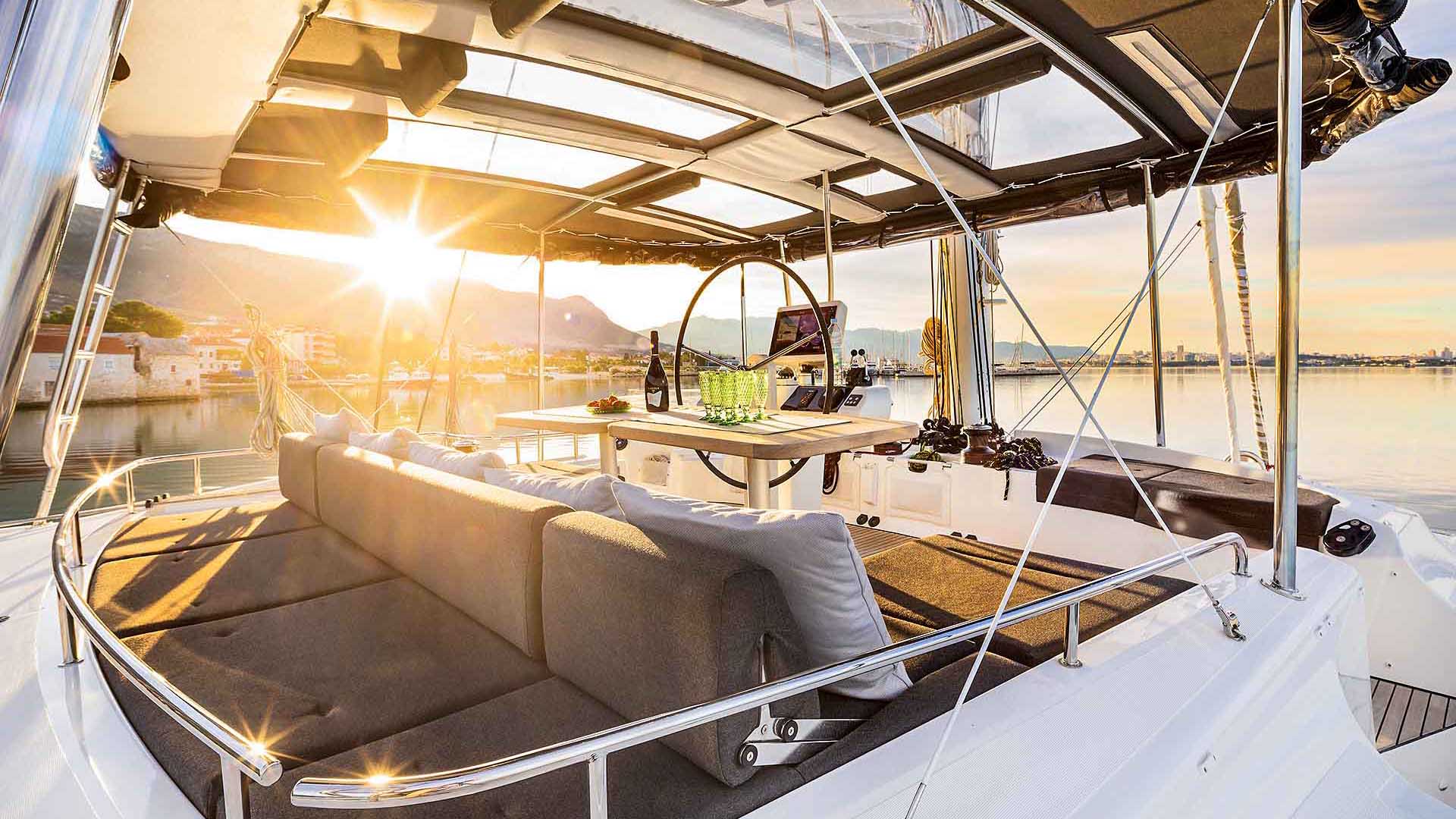 The spacious foredeck area is possibly the best spot on board – perfect for sunbathing in privacy and enjoying views of  Šolta, Hvar, Brač, or whichever scenery you prefer. Explore the beauties of Adriatic bays or dive under the sea because this boat is equipped with two stand-up paddle boards, a kneeboard, a donut, snorkeling equipment, or any other water toys upon request.
Homeport: Split
Available:
03. – 10.06.
10. – 17.06.
24.06. – 01.07.
LAGOON 55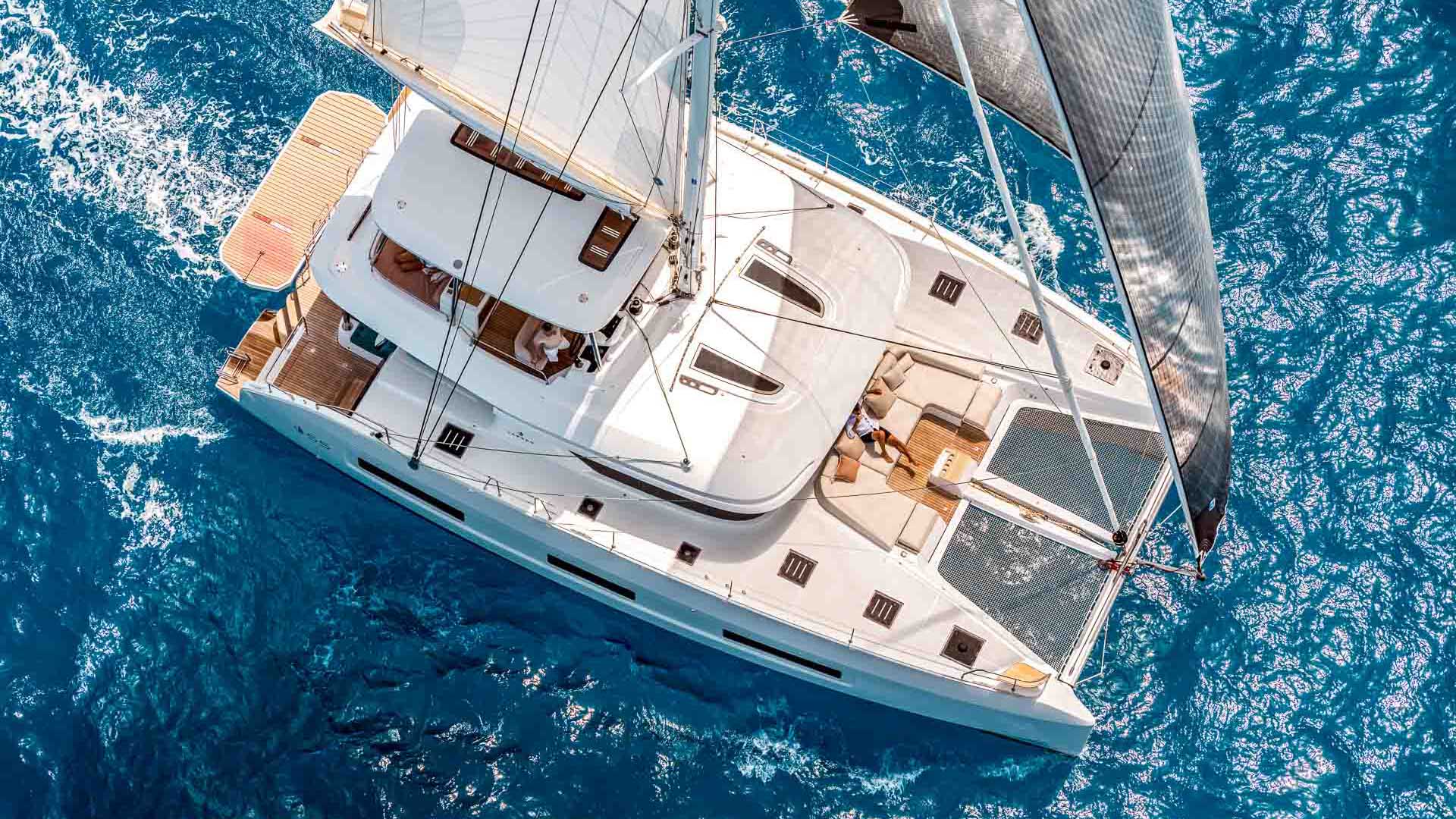 The stunning Lagoon 55 offers everything even the most discerning sea lovers could ask for. This 16-meter-long catamaran features an owner's cabin and 4 double en-suite cabins, comfortable enough to accommodate up to 8 guests. The clever, innovative layout offers optimal circulation onboard.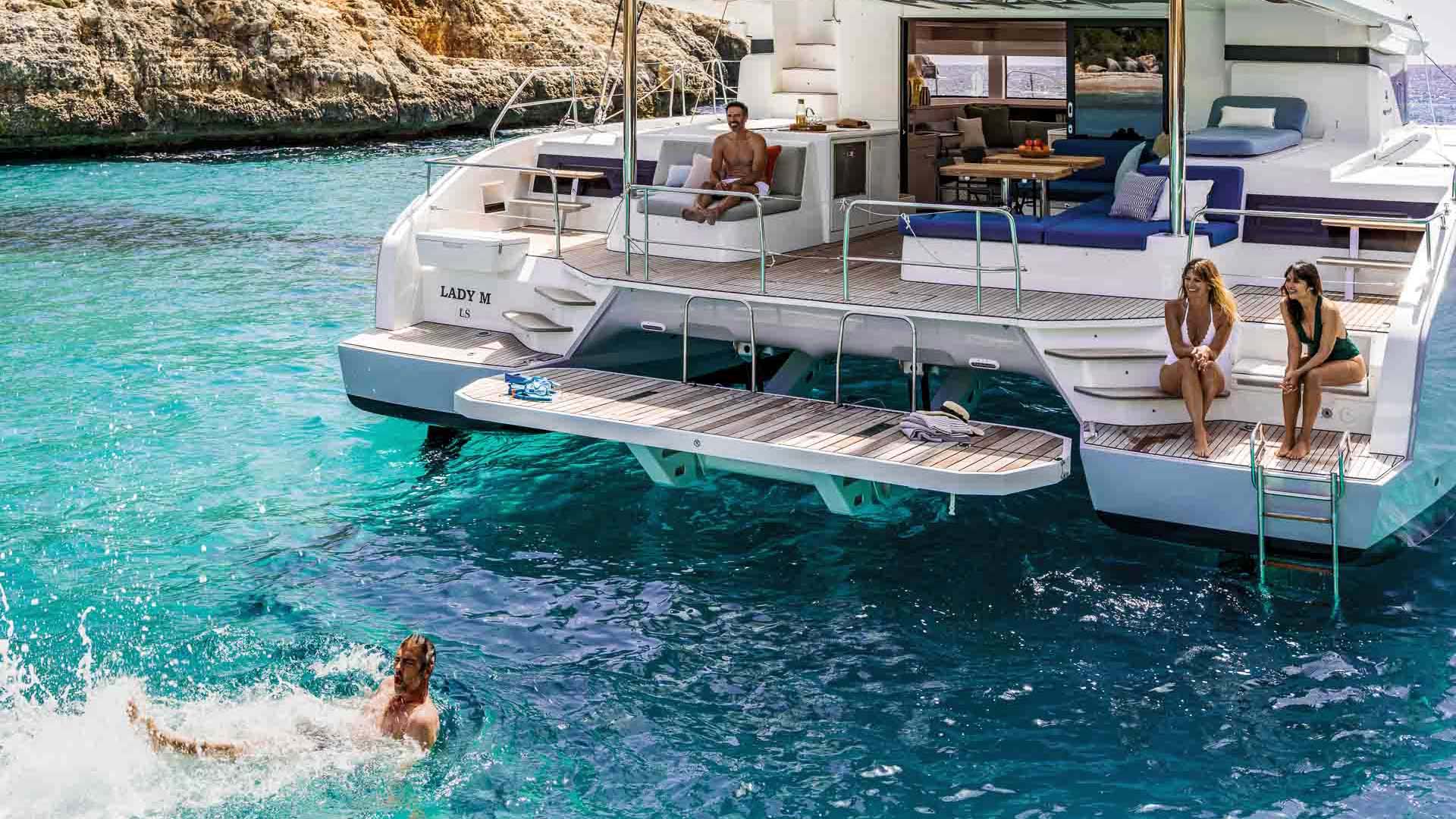 The outdoor areas are spacious and tailored for absorbing vitamin D in the most enjoyable way. Entering the salon, you will also notice that it is bathed in natural light due to the two spectacular skylights and large overhead windows. Lovers of futuristic design with an artistic twist will especially enjoy this boat.
Homeport: Split
Available:
03. – 10.06.
10. – 17.06.
17. – 24.06.
24.06. – 01.07.
LAGOON 560 S2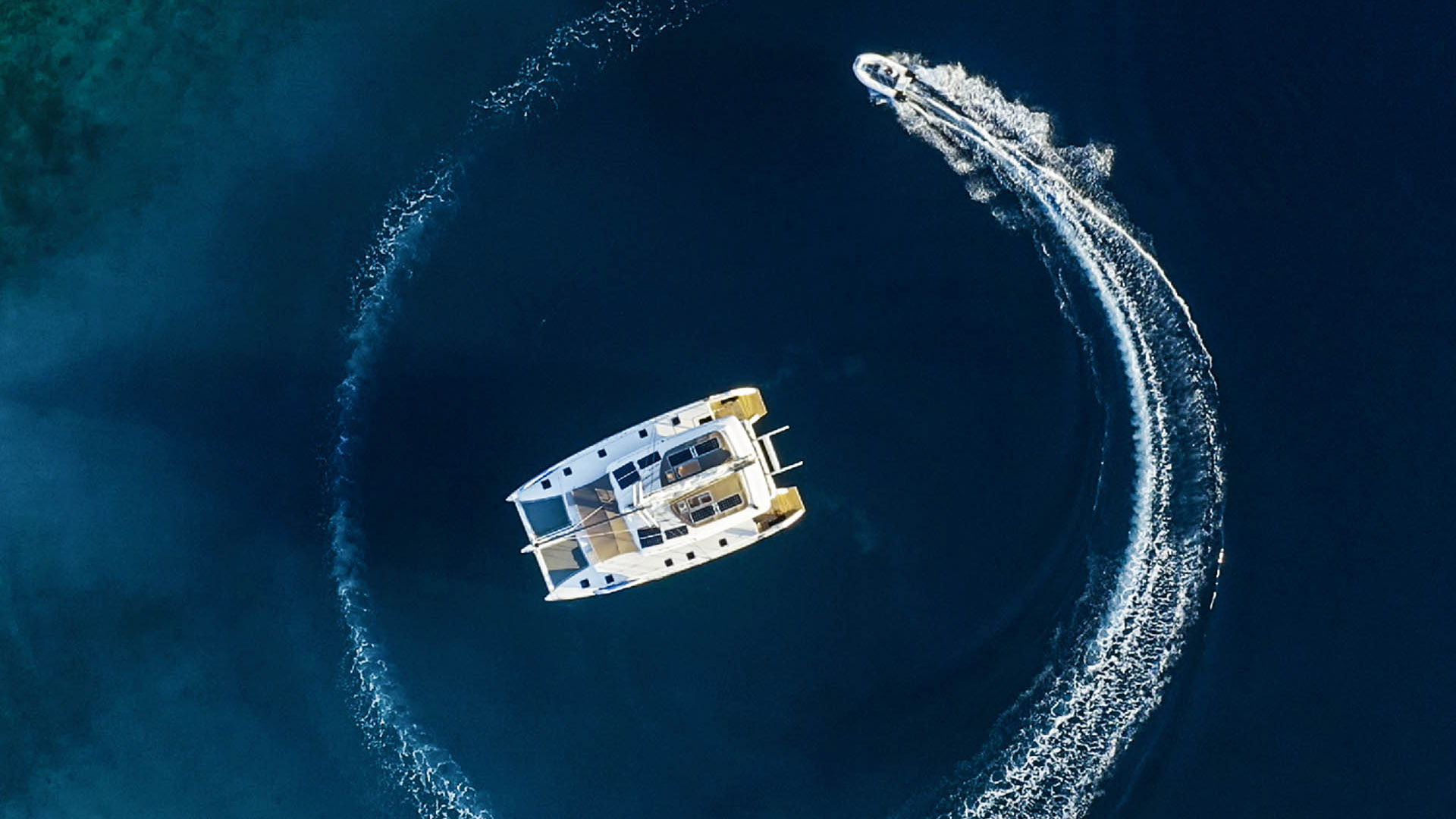 The luxury catamaran Lagoon 560 S2 is glamorous with a custom interior design. Apart from its aesthetics, if you charter this boat, you will enjoy an exceptional cruising experience and excellent sailing performance thanks to the silent generator and watermaker. This boat is ideal for a family with children who can have fun on the trampoline or explore a variety of water toys.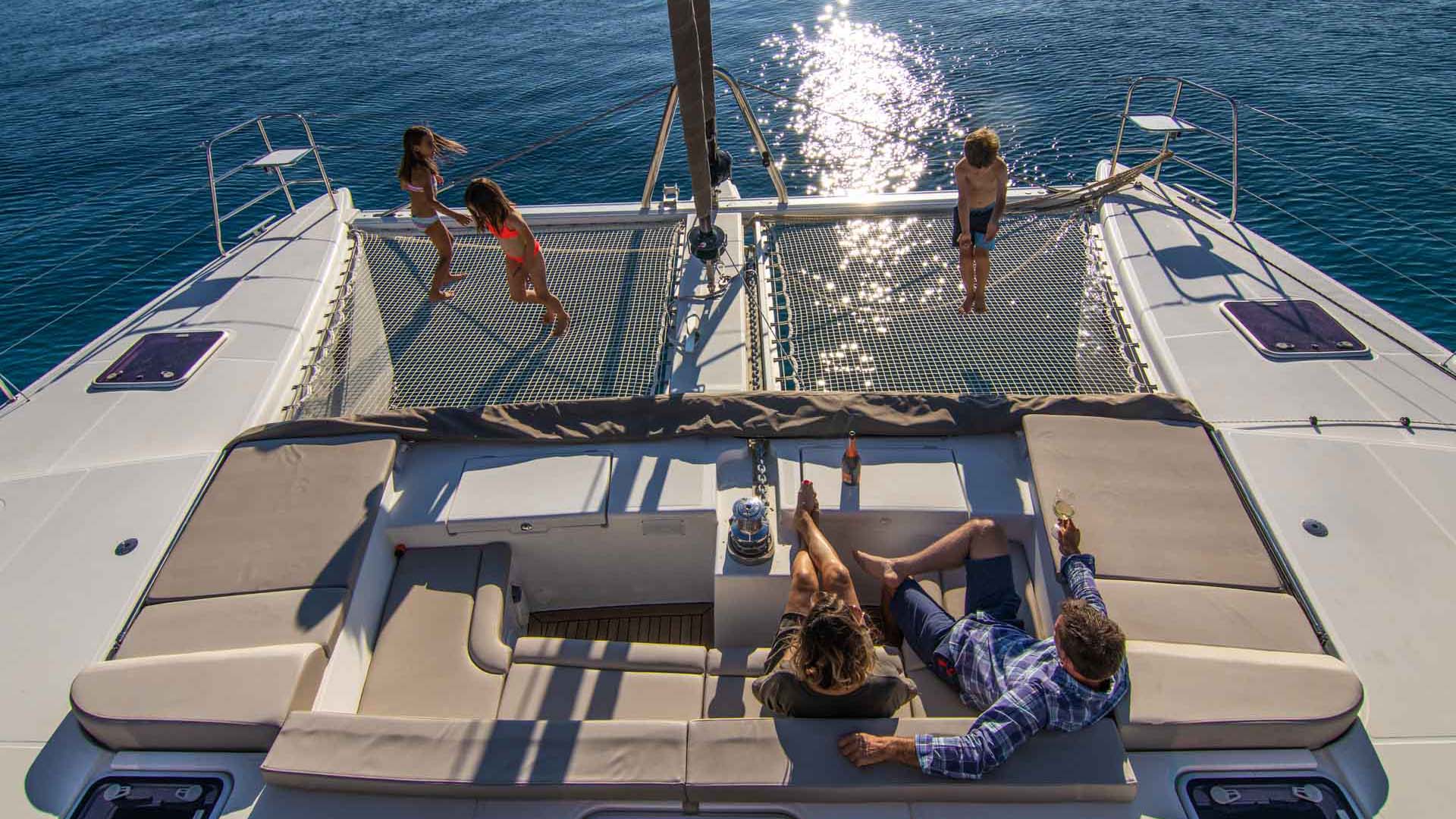 Besides being highly professional crew members, 3 brothers are also passionate sailors and the owners of the selected catamaran, so a tailor-made experience this summer is guaranteed.
Homeport: Marina Agana
Available:
03. – 10.06.
10. – 17.06.
25.06. – 02.07.
SUNREEF 50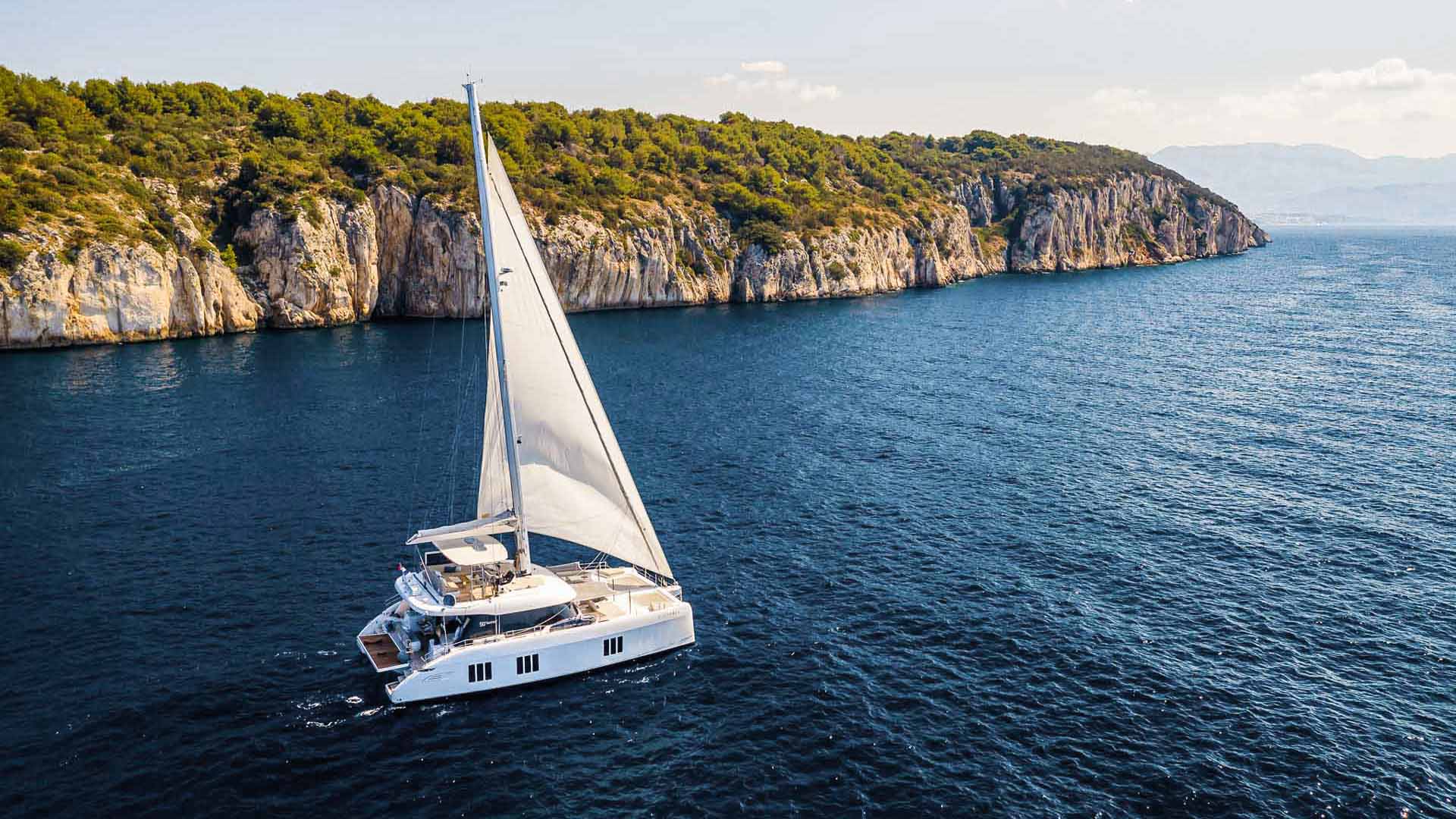 Sunreef 50 is an exclusive catamaran with 4 luxurious double en-suite cabins and superior level of comfort. It features incredible living space and solid sailing performances. Therefore, this boat perfectly combines comfort, safety, and luxury. The spacious and well-organized kitchen provides plenty of storage and easy access to all the amenities.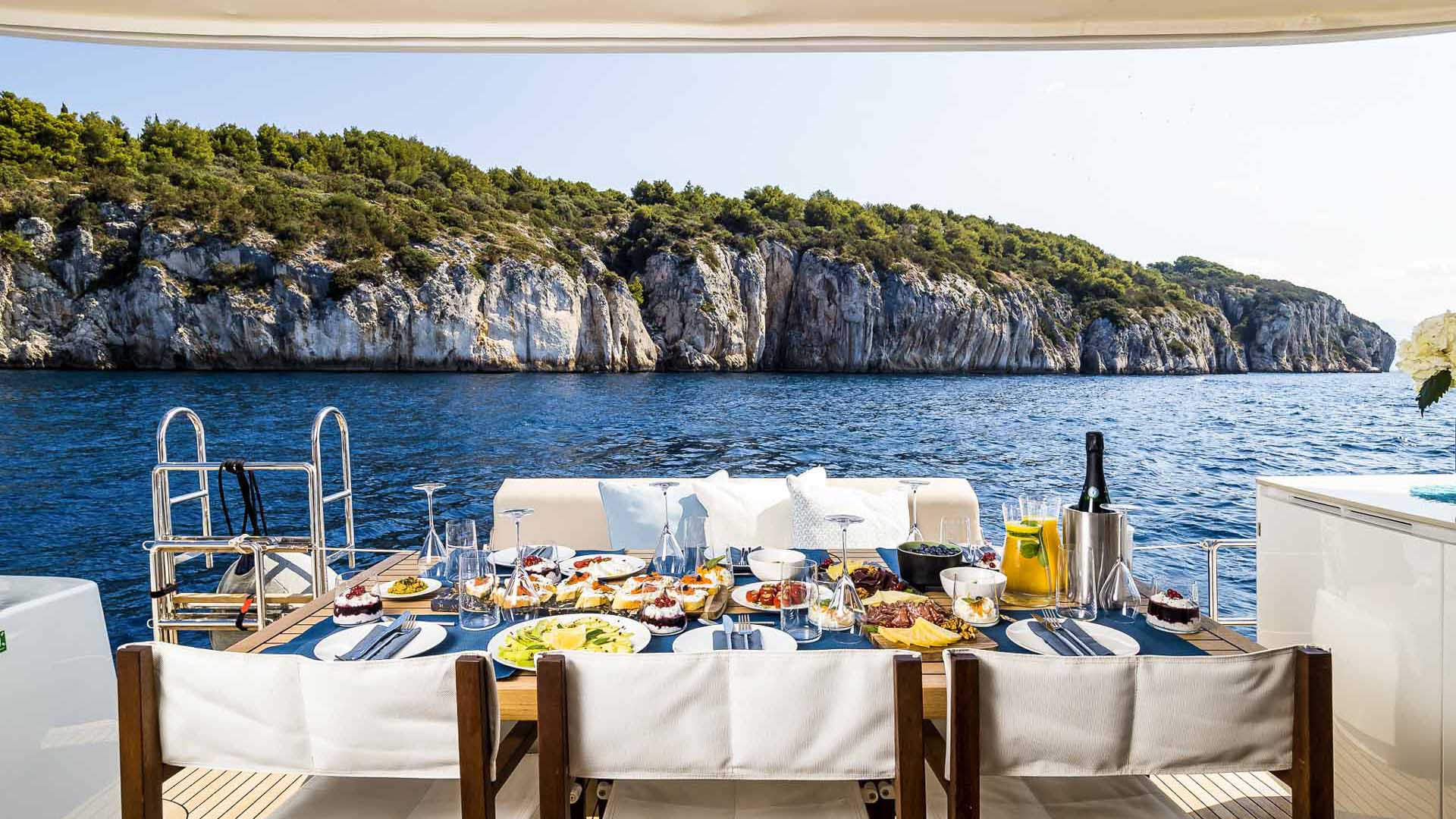 Moreover, the outstandingly designed entrance to the foredeck cockpit directly from the kitchen is one of the key features of this luxury catamaran. Sunreef 50 has an impressive selection of water toys – have fun like a child on your favorite ones!
Homeport: Split
Available
03. – 10.06.
24.06.-01.07.
LAGOON 620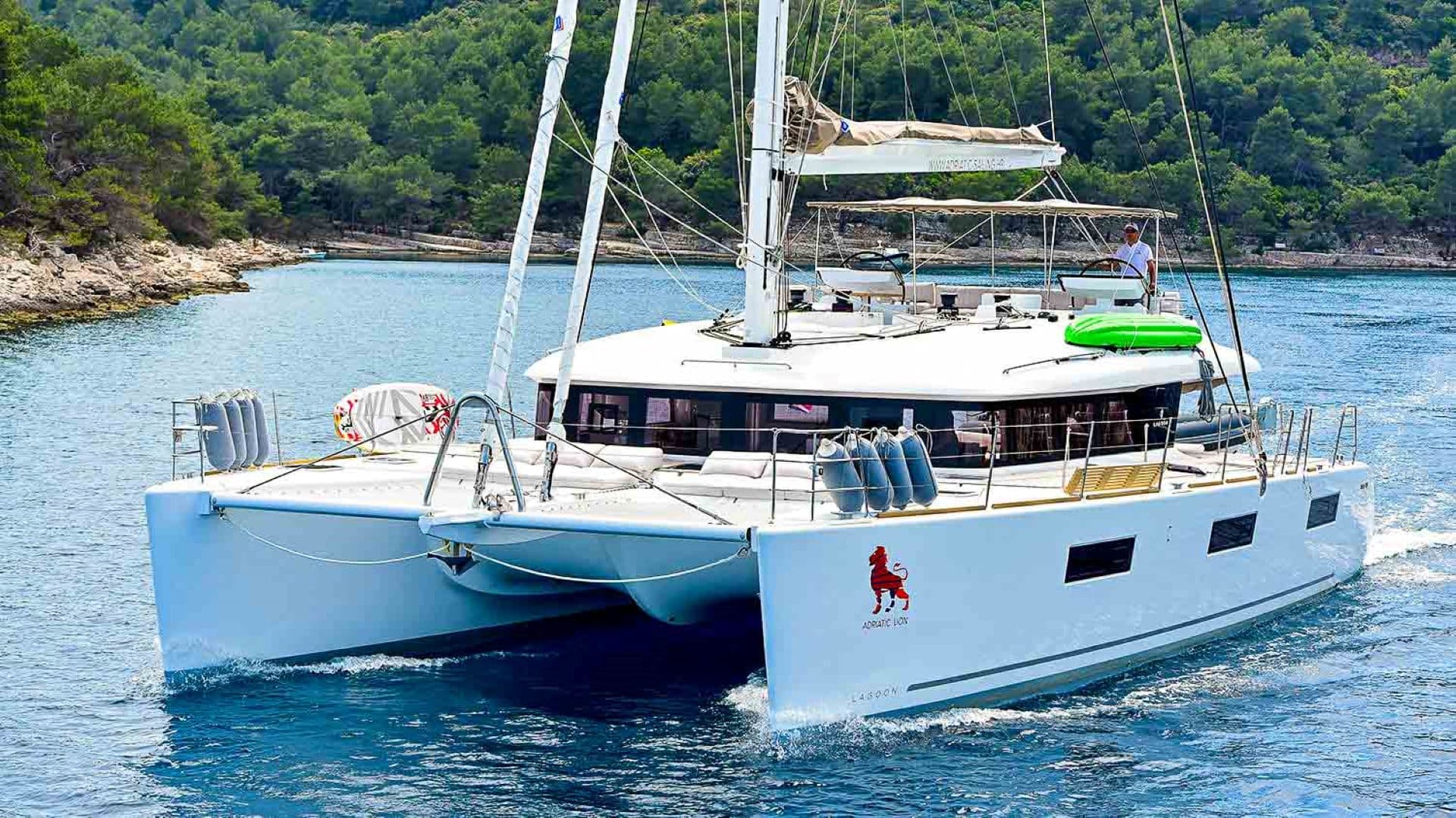 Lagoon 620 is a boat made for sailing around the world. It is also perfect for family with kids or a larger group of friends with 5 en-suite cabins for 10 guests. With great power, comfort, and superb sailing performance, you get everything you could wish for. As for the interior Lagoon 620 is made for clients who appreciate timeless interior design and exceptionally generous living areas.
Charter this boat, explore the best Croatian islands for cruising or beautiful national parks, and you will learn the art of living aboard innovatively.
Homeport: Split
Available:
03. – 10.06.
10.06.-17.06.
BALI 5.4 OPEN SPACE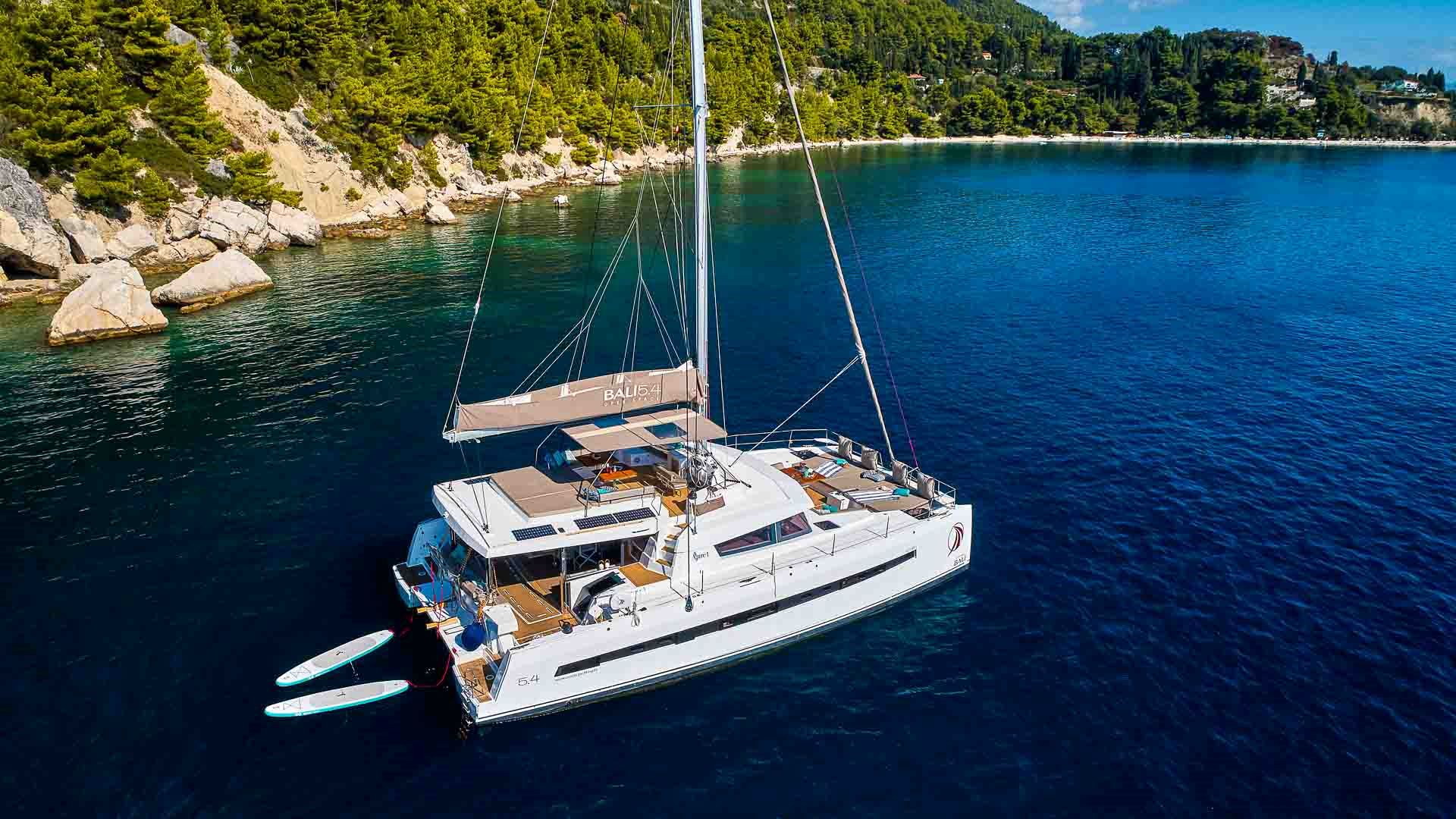 The BALI 5.4 is an exceptional catamaran with five en-suite comfortable cabins that accommodate up to 10 people. Cleverly designed spaces allow everyone on board to enjoy the various areas, or you can relax in complete privacy. You can access a large forward cockpit from the saloon by opening the large tilting glass door and side windows.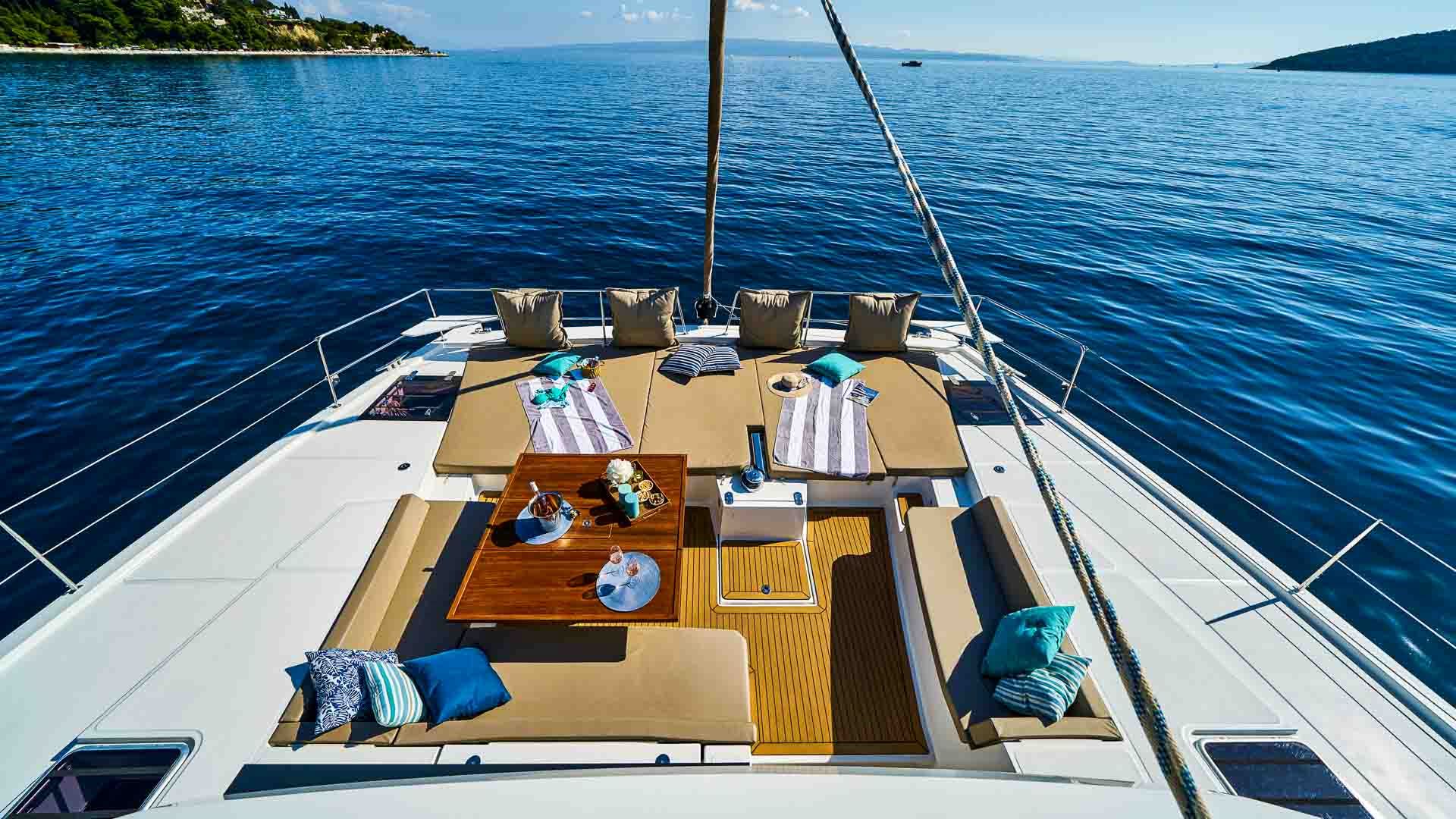 The solid forward deck brings great sunbathing and a comfortable forward cockpit area. You can access the forward cockpit directly from the saloon, which adds to the value of this living, open space.
Homeport: Split
Available:
03.-10.06.
Charter a catamaran in Croatia - June 2023: