Designed for all types of boats
Besenzoni will showcase its wide range of products which are designed for all types of boats at the 2018 Genoa Boat Show – to be held from 20 to 25 September. Among new products is the PI 461 Miss, the latest-generation telescopic aluminium gangway with a 290 cm extension designed for both sailing and motor boats. Its main features include its aluminium structure, which makes it extremely lightweight without affecting its sturdiness, and the introduction of a 'full-width' walkway, which makes it more spacious and gives easier access to the boat and, of course, makes it safer to manoeuvre. The latter also has a safer walkway with non-slip rubber inserts.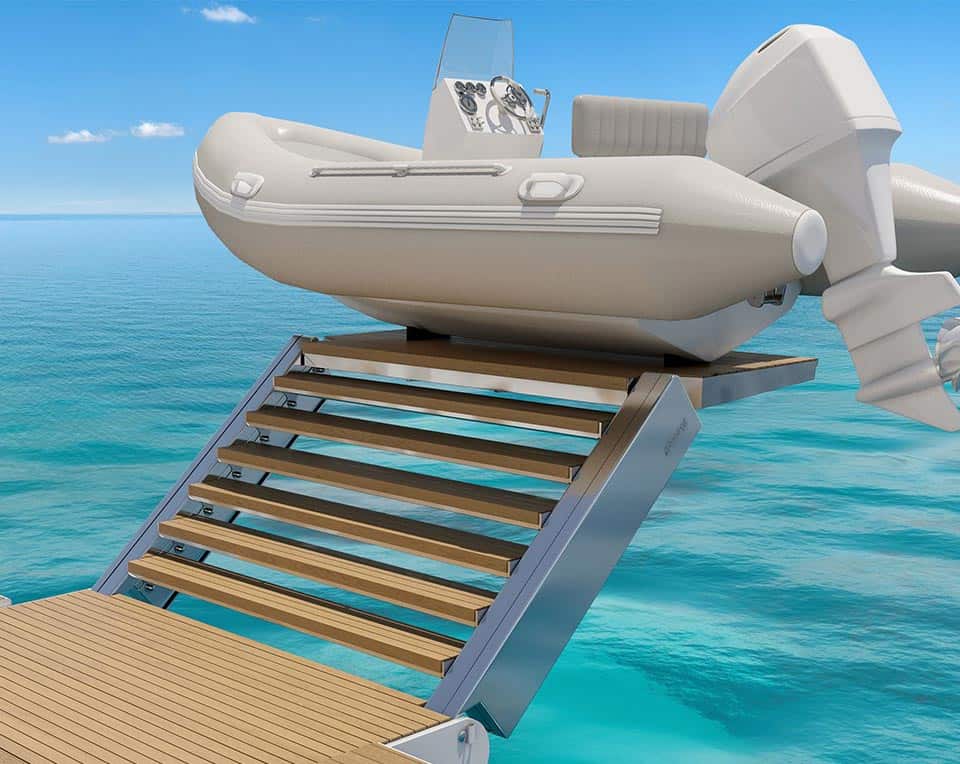 SP 602-3 hydraulic ladder/gangway is a sophisticated ladder operated automatically that contains multiple functions and can therefore be used as a walkway, ladder, tender lift and stern bathing platform. Its structure – painted or mirror-polished stainless steel and teak steps – enables it to be tilted both upwards and downwards while the steps remain self-levelling. In addition, the dimensions of the first step/access walkway can be customised to suit your requirements, becoming a convenient platform for towing the tender, but also an area for sunbathing or providing you with easy access to the sea.
Photos by Besenzoni
No tags for this post.