The making and birth of iconic aircraft
It started with a call. Would I be interested in visiting the Bombardier factory in Montreal? Did I want to witness the making and birth of an iconic aircraft? There would be a surprise thrown in though I wouldn't find out about it until later
Bombardier's Global 5000 and Global 6000 aircraft Completion and Delivery facilities seem to stretch across the whole of Dorval airport and they probably do. The entrance to the main building is grand and the reception warm. A long walk and we enter a room, actually a suite of rooms large enough to embarrass a luxury hotel. This where part of the magic happens. Fabrics of every color, every texture and seemingly every material known to humankind hang from the walls. Swatches of carpet, marble and stone, yes actual stone flooring, line the next room. Samples of exquisite porcelain china and leather accessories of every kind are displayed in glass armoires and silver cutlery is arrayed in cases. The choice is bewildering and overwhelming. Choosing an aircraft requires mental discipline and stamina but thankfully the task is made considerably easier with a staff of inhouse designers ready to help. I am told clients often bring their own designers, more often than not the professionals who decorated their homes. Problems arise because these decorators are frequently unfamiliar with the legal and technical constraints of aircraft. They often have to be reminded fireplaces aren't really appropriate in aircraft.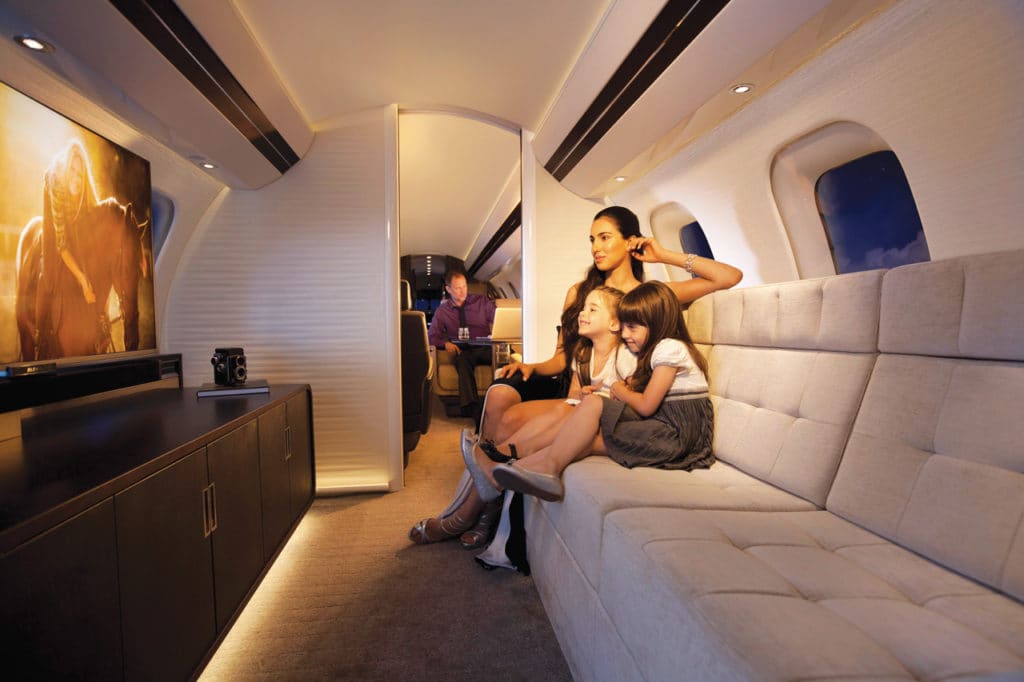 The Bombardier designers led me through options but where always mindful of weight, the Kryptonite of aviation. The Bombardier facilities don't merely cater to clients proper but have ample room for their crews and executives and support staff as well. Clients can and are expected to continue conducting their everyday business from these offices. The dining facilities are luxurious and have the feel of a fine restaurant. The service is crisp and superb but the stars are the chefs. A short distance from the Global 5000 and Global 6000 aircraft completion factory with its dynamic manufacturing lies the heart and soul of Bombardier and the 'raison d'être' of my trip. The factory is for lack of a better word, huge. It spans about 550 meters in length. You could technically land one of the planes being built here in the length of the building if you came in light and stomped on the brakes. It's surprisingly quiet and remarkably free of any agitas. The airplanes are built in a production line and components are assembled in a logical manner. Bombardier long ago sought to optimize the making of aircraft and evolve it from aviation's typically archaic and artisanal process. To that end, it sent engineers to Japan to learn and integrate auto-mobile-building techniques to their processes. The result is a streamlined assembly line where technology and computers meet production ergonomics. The Global 5000 and Global 6000 green manufacturing assembly line is in Toronto. The facilities encompass one point seven million square-feet spread over 380 acres of land.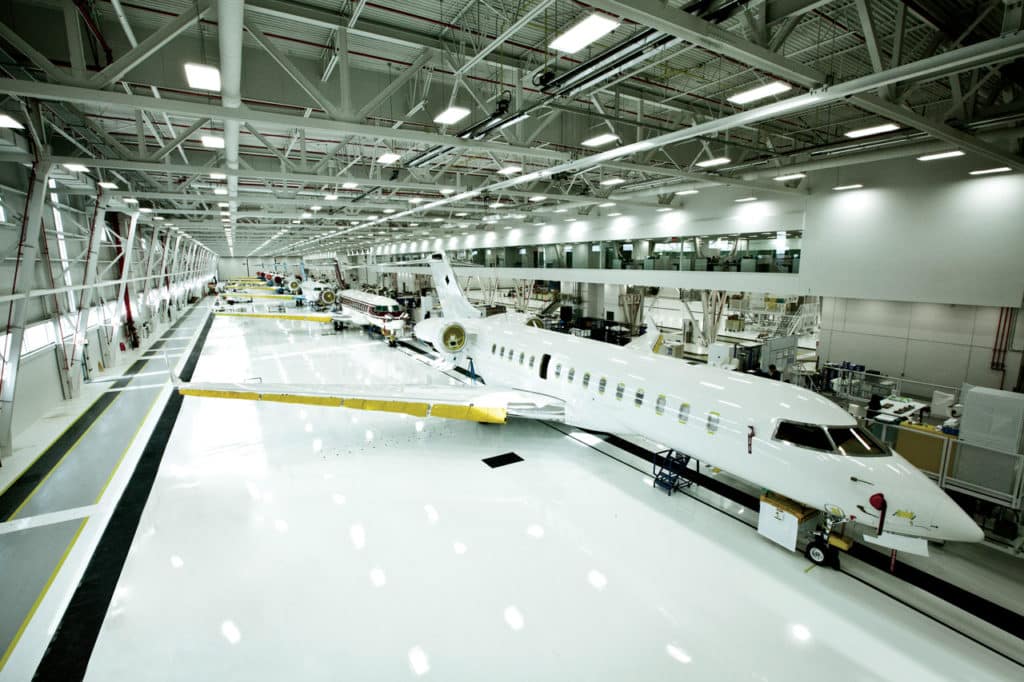 Interiors and painting are done in Montreal. The factories and completion centers are divided in three sites covering almost two million square-feet. All cabinets and seats are made in Montreal as well.  A visit to the cabinet-making facility is an exercise in precise quality-control. A craftsman challenged me to spot a defect in a wood panel that had been flagged for a defect. 10 minutes of careful examination in numerous positions that reminded me of early yoga classes seeking to emulate most angles and lighting conditions revealed nothing to my untrained eyes. It was only after I gave up that the cabinet-maker pointed to a minuscule or rather microscopic indentation on the side of the panel. It would have passed my test but clearly failed his. I was told a few hours of elbow grease would solve the problem. The Global finished aircraft are rolled on one end of the building for delivery to the client and their first glimpse of their plane is often from a balcony affording a grand view. The hangar is more than clean, it's spotless and a proper forum for the delivery of a Global jet. The breadth of Bombardier's Business Aircraft operation is staggering. It's a seven billion dollar busi-ness employing over 10,000 people with a healthy seventeen billion dollar backlog.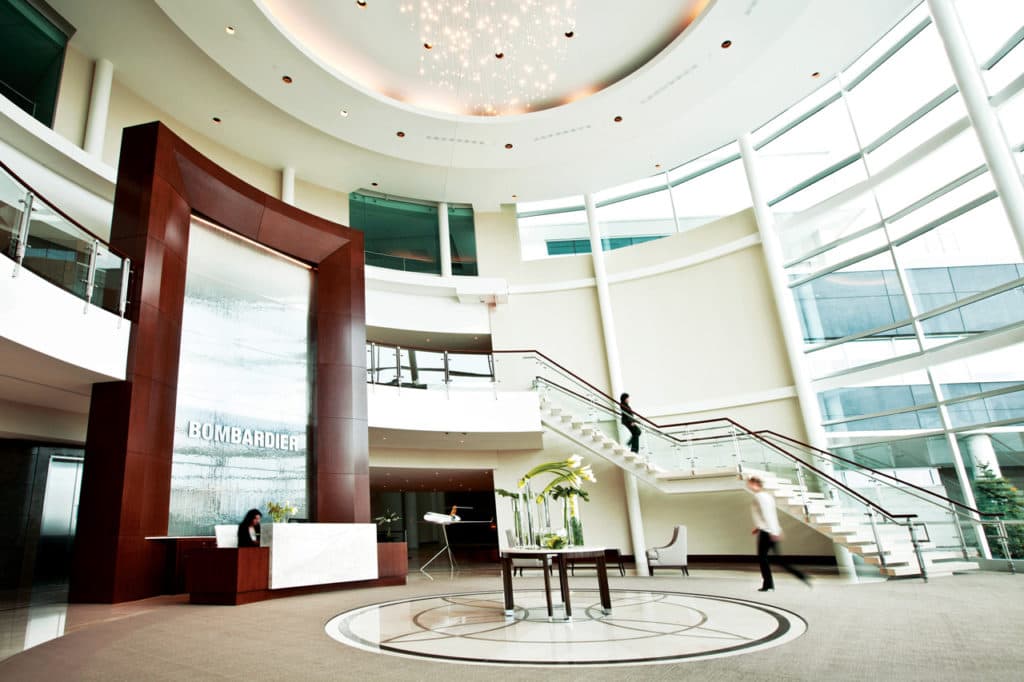 Its Commercial Air-craft division adds another 2.4 billion dollars to the bottom line and coupled with its Aerostructures and Engineering Services and Transportation businesses it amounts to annual revenues of over eighteen bil-lion dollars. It's a global company in the truest sense with eighty thousand employees spread across the world. This vibe is something numbers can't begin to convey, it's in their DNA, it's in the air and to that end I have coined a new nickname for the 'Global Express' – I hence-forth renamed it the 'Global Success'.