Electric Hydrofoil Surfboard
Every detail of Fliteboard has been refined for maximum performance, durability, beauty and enjoyment
Imagine a water craft that flies smoothly above the water at exhilarating speeds. It doesn't rely upon wind or waves, and gives you the freedom to travel for up to 30km per charge. This water craft combines efficiency of hydrofoil wings, with the latest in electric vehicle and battery technology – to create a fast, clean, quiet, powerful ride like nothing before it. Fliteboard is a high performance water machine that is packed with innovation and built from the highest quality materials.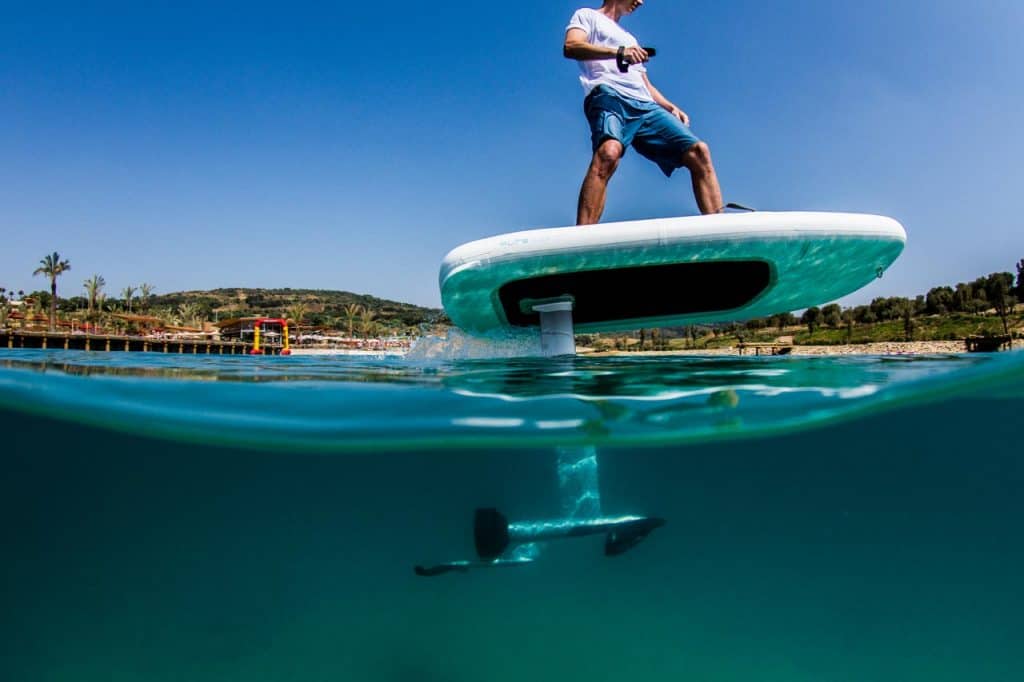 Three boards are available to suit different rider weights and needs. Finishes, wings and other components can be configured to suit personal style with 208 different combinations. Interchangeable wings allow you to easily customise your ride. Built from high compression carbon fibre for maximum stiffness and strength. Fly quietly above the water for up to an 1 hour 20 minutes (80kg rider) with Fliteboards' dynamic eFoil propulsion system.
Flite Controller is a custom designed waterproof handheld remote that provides intuitive control and real-time performance information to the rider. Modular components make Fliteboard easy to transport, set-up, and customise to suit individual style.
Photos and video by Fliteboard