Water craft so responsive that even the most subtle movements bank turns or change your flying altitude; providing endless freedom and expression
Imagine a water craft that flies smoothly above the water at exhilarating speeds. It doesn't rely upon wind or waves, and gives you the freedom to travel for up to 30km per charge. This water craft combines efficiency of hydrofoil wings, with the latest in electric vehicle and battery technology – to create a fast, clean, quiet, powerful ride like nothing before it.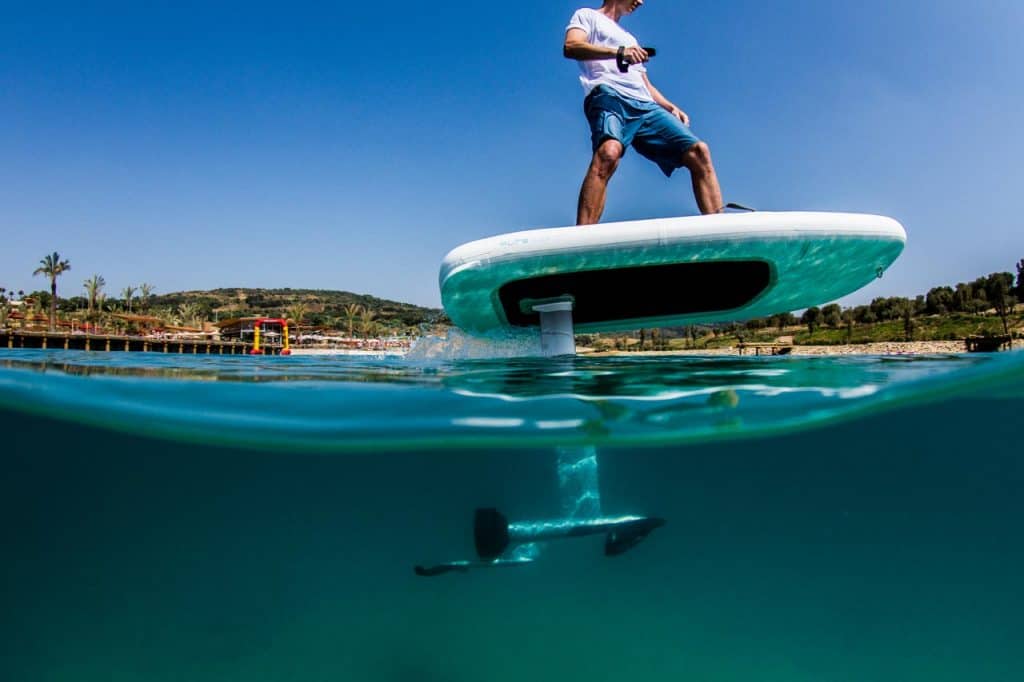 Fliteboard is a high performance water machine that is packed with innovation and built from the highest quality materials. Three boards are available to suit different rider weights and needs. Finishes, wings and other components can be configured to suit personal style with 208 different combinations. Interchangeable wings allow you to easily customise your ride.
Built from high compression carbon fibre for maximum stiffness and strength. Fly quietly above the water for up to an 1 hour 20 minutes (80kg rider) with Fliteboards' dynamic eFoil propulsion system.
Flite Controller is a custom designed waterproof handheld remote that provides intuitive control and real-time performance information to the rider. Modular components make Fliteboard easy to transport, set-up, and customise to suit individual style.

LIFTFOIL
The feeling of hovering over the water while surfing gets a whole new dimension with these boards. All models are equipped with electric motor that allows you to combine the classic surfing of the latest technology with a speed of up to 40 km/h.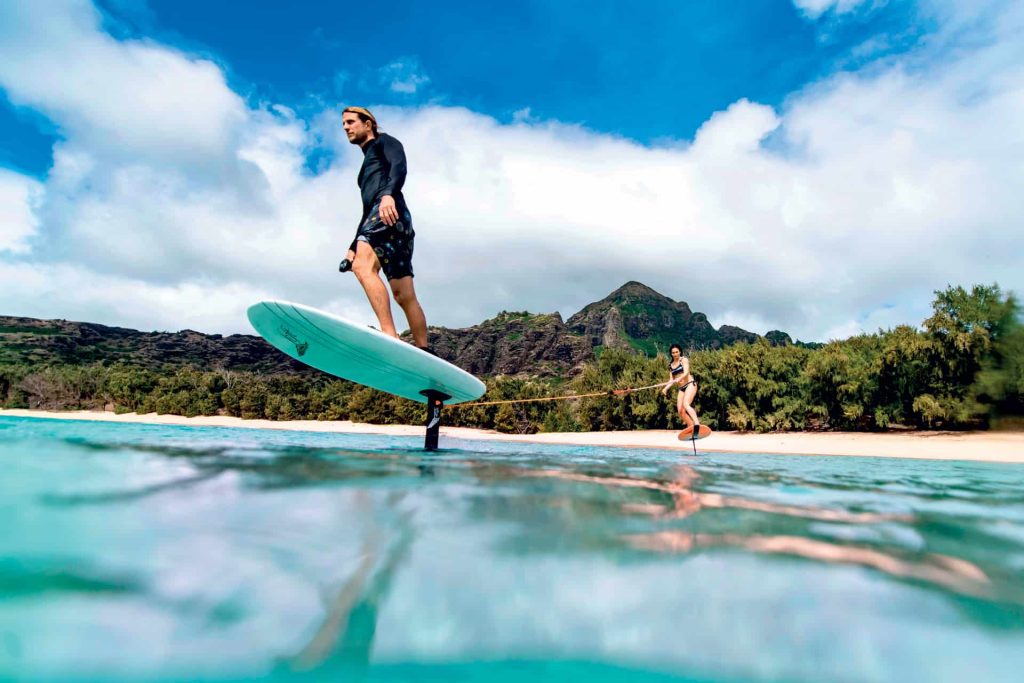 The wings are made of carbon fiber which means it is highly strong and resistant but still very light. The new e3 comes in four different sizes: 4'2 Pro, 4'9 Sport, 5'4 Cruiser and 5'9 Explorer. Controlled by a wireless Bluetooth hand controller, it allows you to ride for up to two hours on a two hour charge.
PLURATO
Plurato Sailfin is the first Croatian electric hydrofoil (efoil) board, fully developed, produced and assembled in Split. It is based on foiling technology and allows the driver to float above the sea, thanks to an underwater wing that creates buoyancy and reduces resistance in interaction with waves. Sailfin is powered by an impressively silent electric engine which allows it to reach speed up to 35 km/h, and is designed for navigation on sea, lakes and rivers.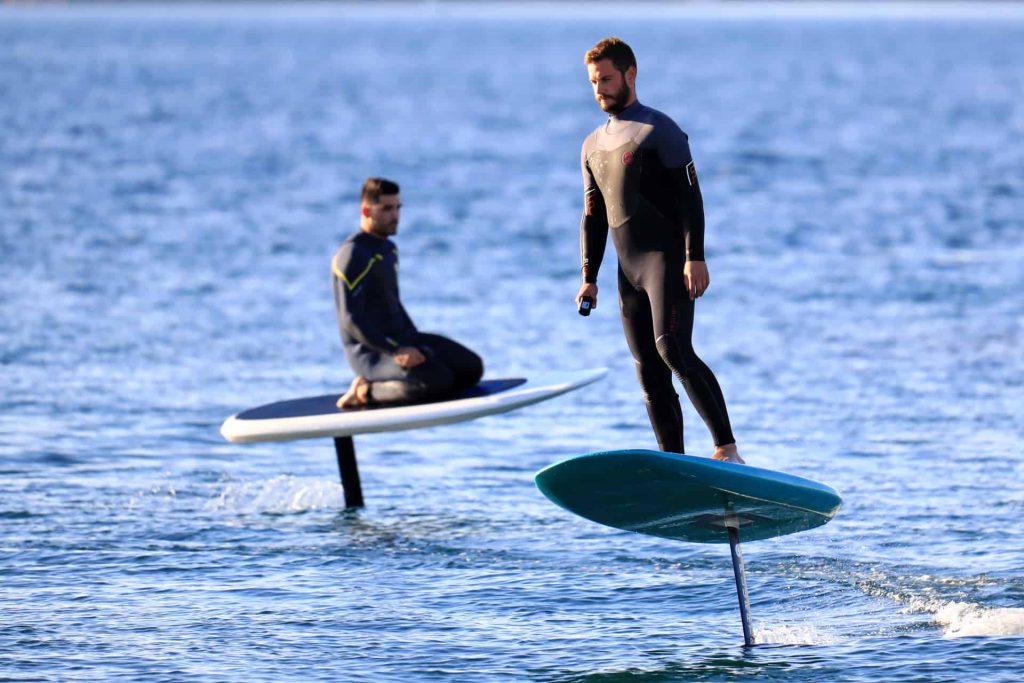 Designers put a lot of thought into controlability of the board, so even beginners can use it without any issues, but it is their recommendation the driver first use the board in the prone position, to get acquainted with it in a safe way. The board is controlled via a wireless remote control, and the foil experience kicks in after mere minutes of navigation. The main difference between Plurato Sailfin and classic surfboards are the hydrofoils, genius invention that allows the board to rises above the sea level and give the driver the impression of flying.
Photos Fliteboard, Plurato & LiftFoil
Video Fliteboard