This elegant personal watercrafts deliver everything users can expect from a 21st century water toys: they are fun, safe and powerful. Just turn on the engine and enjoy the ride on electric surfboards
Scubajet Hybridboard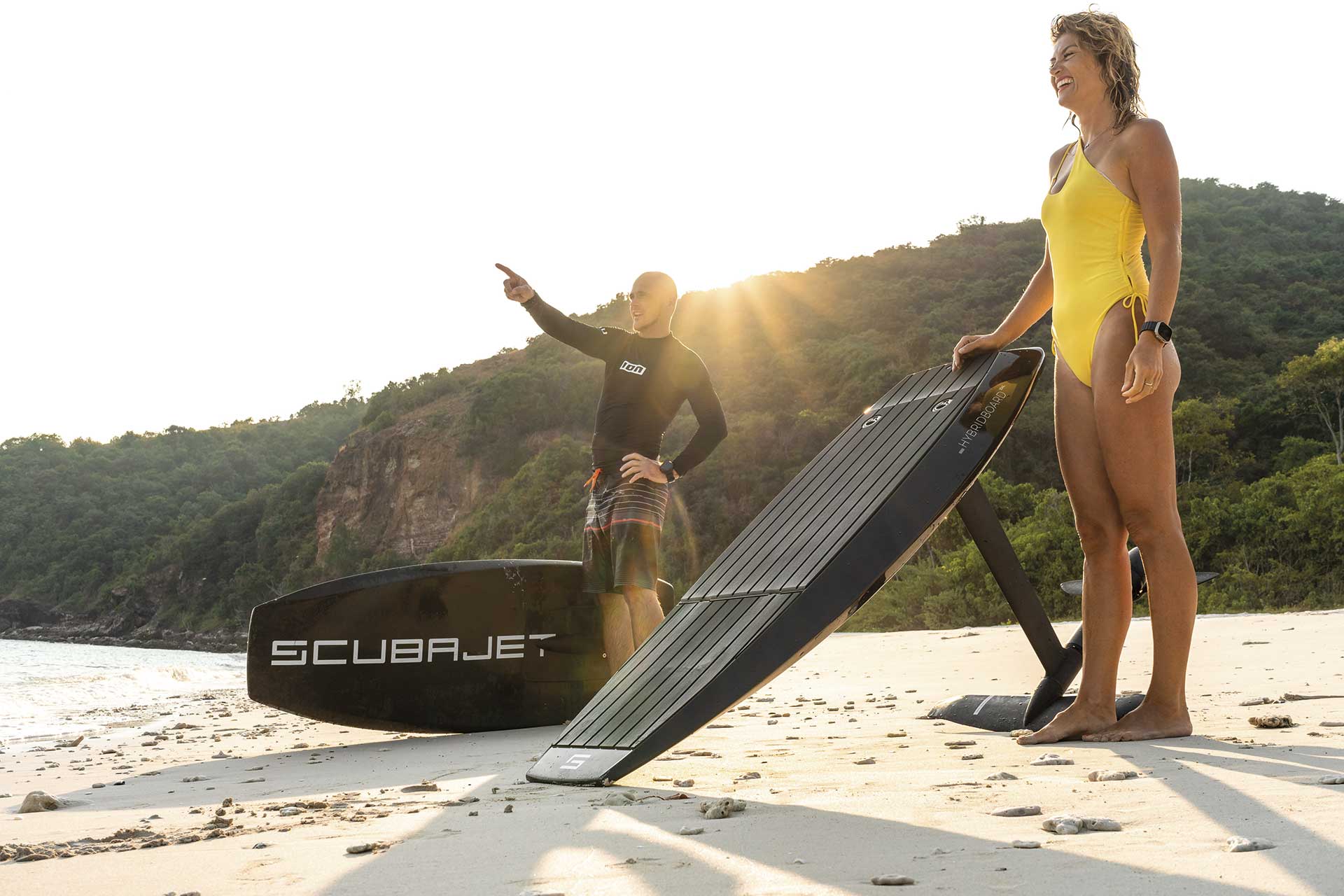 The Scubajet Hybridboard is a versatile and innovative water sports board that combines the best features of E-Foil and E-Surf in one board. Its Quick Release System allows to easily switch between the two modes without needing any tools. With two batteries, the board delivers up to three hours of runtime for e-foiling and 40 minutes for e-surfing, which makes it the board with the most extended runtime in the e-foil and e-surf industry. The Hybridboard reaches a maximum speed of 50 km/h while e-foiling and 45 km/h while e-surfing.
Fliteboard ULTRA L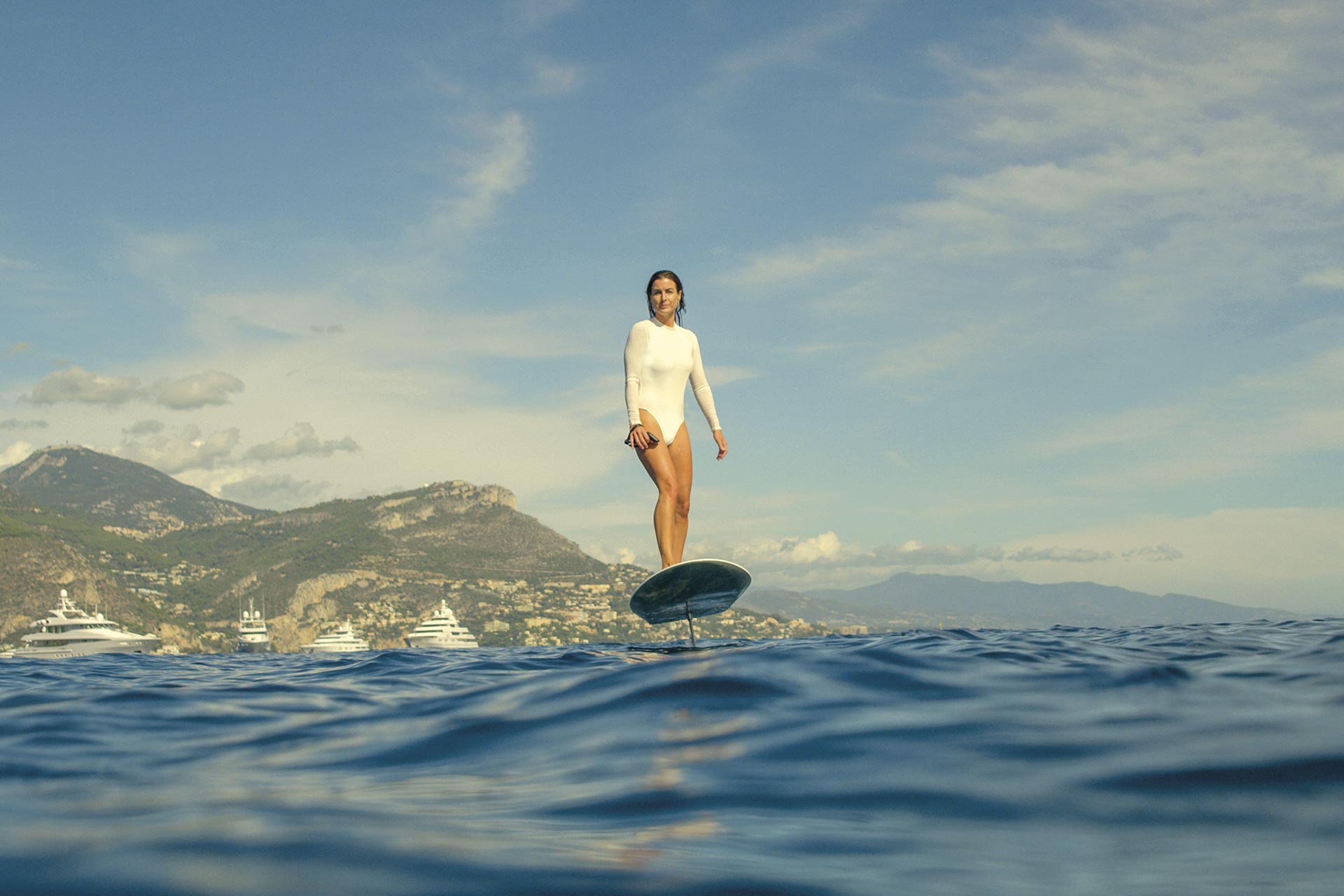 Fliteboard's latest release represents the purest expression of the ultimate ride, where riders can pursue even more freedom and expression on the water. Series 3 introduces a new model, ULTRA L, the world's lightest performance e-foil with the integration of the world's lightest lithium-ion e-foil battery,
Flitecell Nano that provides up to 45 minutes of foil time, and can be fully charged in under an hour. In order to elevate the user experience, Fliteboard has revolutionized its propulsion system – welcoming the addition of Dual Drive and the optional Flite Jet. ULTRA L is available in metallic gold, AIR is offered in matte coral and pebble, while PRO can be now purchased in gold and bronze.
Takuma WK Wing pack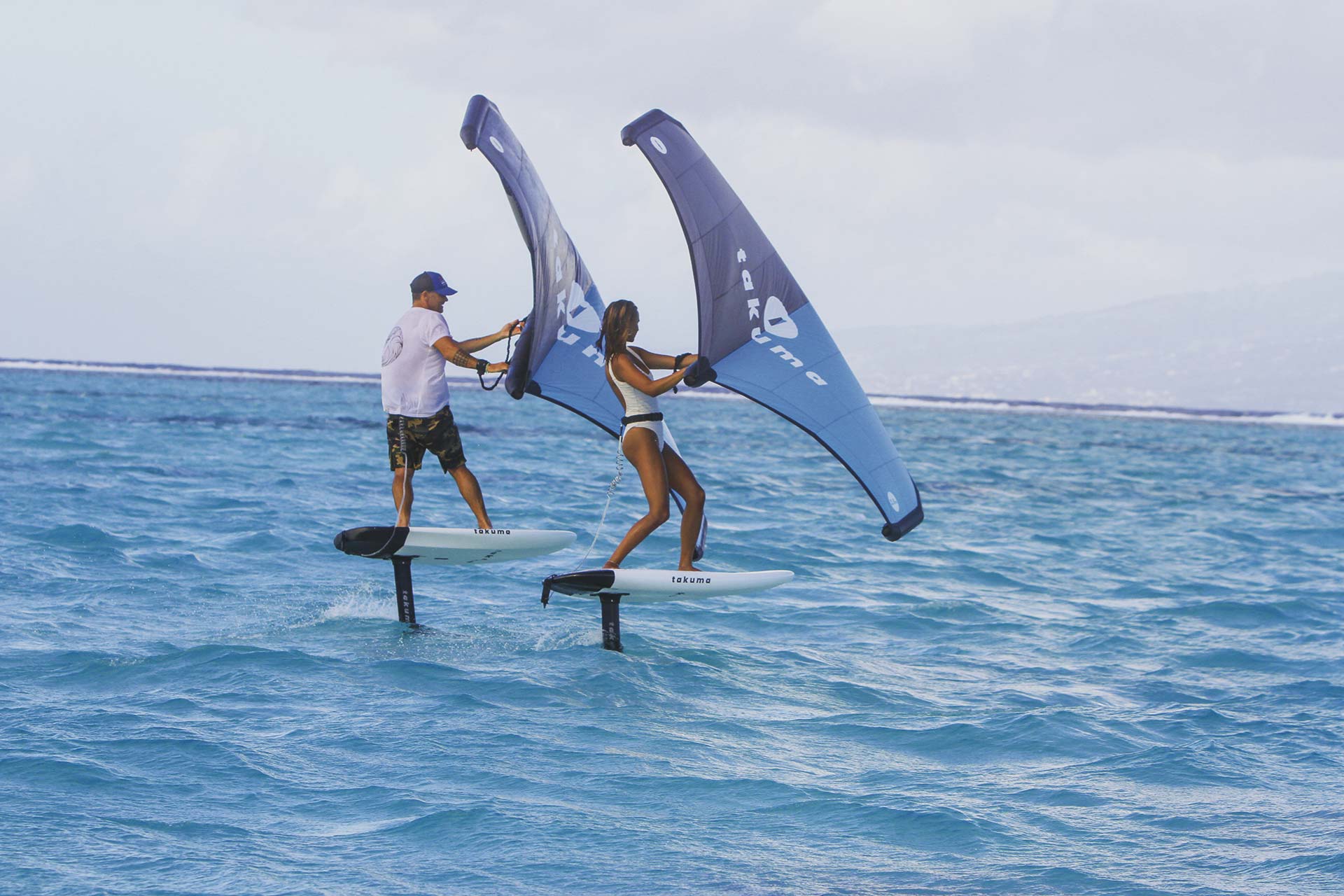 The ideal combo to take your winging skills to the next level and make foiling as much fun as possible is this Takuma's pack combining BK board 120, Kujira Helium 1500 foiler and the WK wing. The round and voluminous nose of the BK board provides an exceptional balance which favors fast take-offs and makes it very tolerant to 'touches'. It provides a better feeling of gliding and more control during maneuvers.
Kujira Helium has a carbon composite construction and lightweight helium foam core and the compact WK wing delivers the ideal balance between power, lightweight and comfort. Developed to be an extremely versatile all-rounder for beginners to advanced riders alike. Its incredible stability offers a great performance over a wide wind range.
Lampuga Air
Designed and produced in Germany, the Lampuga Air is a user-friendly jetboard that offers fun and exciting experiences on water. A jetboard is an electrically powered surfboard, where the rider controls the speed using a hand-held remote control and uses weight transfer to manoeuvre the board. The Lampuga Air is built to the highest safety standards, employ modern electric technology and is completely emission free.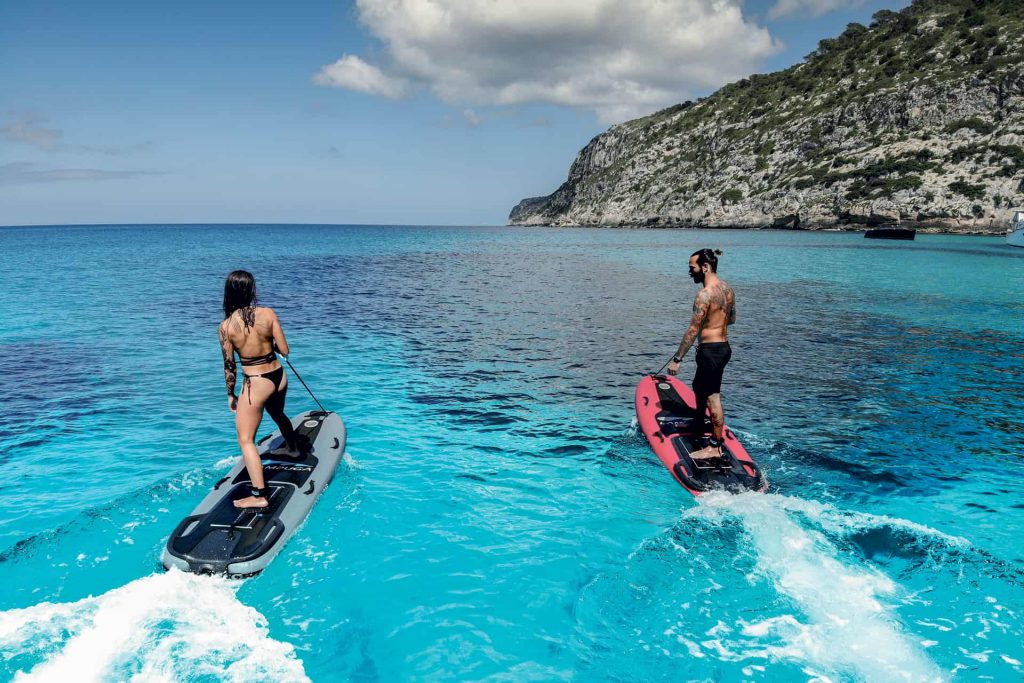 The board's lithium-ion battery allows for a riding time of up to 45 minutes and when exhausted, its handy plug-and-play battery system allows for an effortless re-charge or a quick battery change. Powered by an electrical motor, the board is accelerated forward by a jet drive to a top speed of 50km/h. A unique and patented design makes it one of the most flexible and practical electric surfboards on the market.
The board consists of two parts: its inflatable hull and the technical Powerbox, which allows for easy transportation and storage. The jetboard can be used in a seated, lying and standing position and is suitable for all riders. In short, a Lampuga jetboard offers you speed and excitement of a surfboard, all without wind and waves. Who could resist?
JetSurf Electric
The motorized JetSurf's surfboards product line-up is now better than ever before. With the brand-new mechanism of the FCS click on/off system, the world's number one motorized surfboard becomes completely tool less. The fully Electric powered model has added several safety features to even enhance the technical advantage and the wonderful feeling of riding completely silent.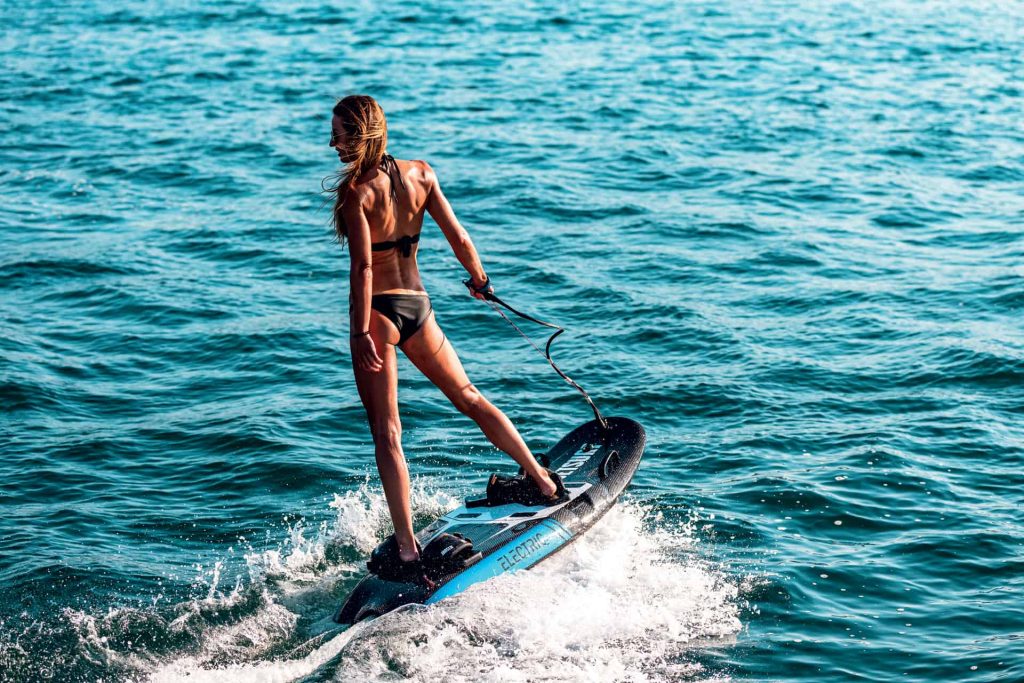 Silence, riding time up to 55 minutes and just 33 kg weight including the battery pack, makes the JetSurf Electric a must have piece! Thanks to new graphics, the boards are looking better than ever before so your selfies and social media posts will be top notch!
Lift eFoil
The feeling of hovering over the water while surfing gets a whole new dimension with these boards. All models are equipped with electric motor that allows you to combine the classic surfing of the latest technology with a speed of up to 40 km/h.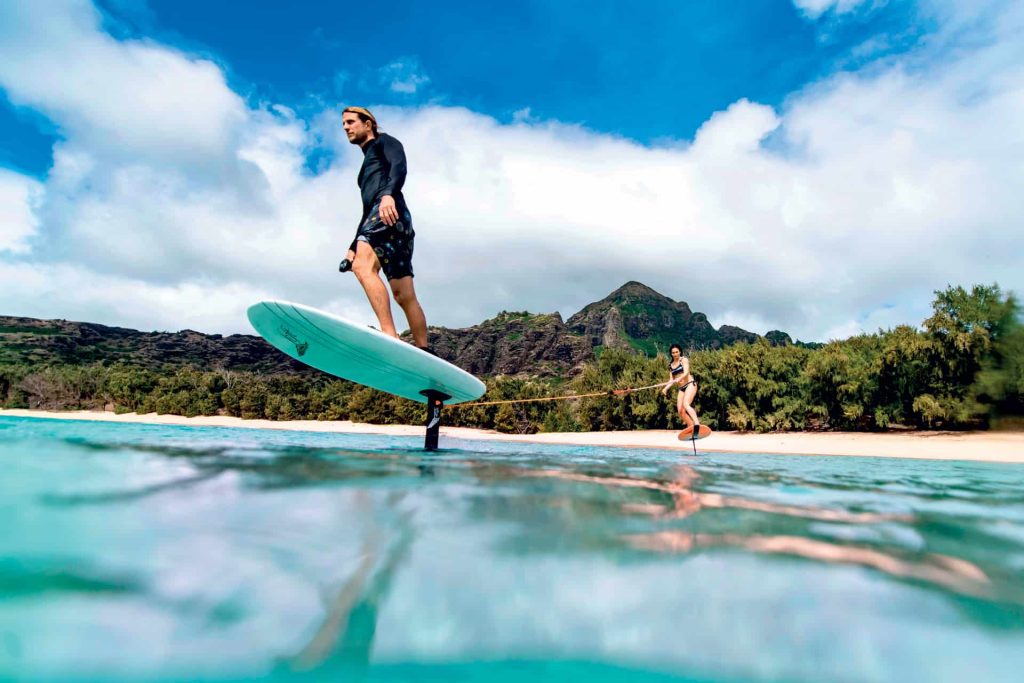 The wings are made of carbon fiber which means it is highly strong and resistant but still very light. The new e3 comes in four different sizes: 4'2 Pro, 4'9 Sport, 5'4 Cruiser and 5'9 Explorer. Controlled by a wireless Bluetooth hand controller, it allows you to ride for up to two hours on a two hour charge.
Awake boards
Awake is great proof that excellent performance and great design truly come in the package. They are made of the highest quality and most durable materials and they ensure the most durable construction possible.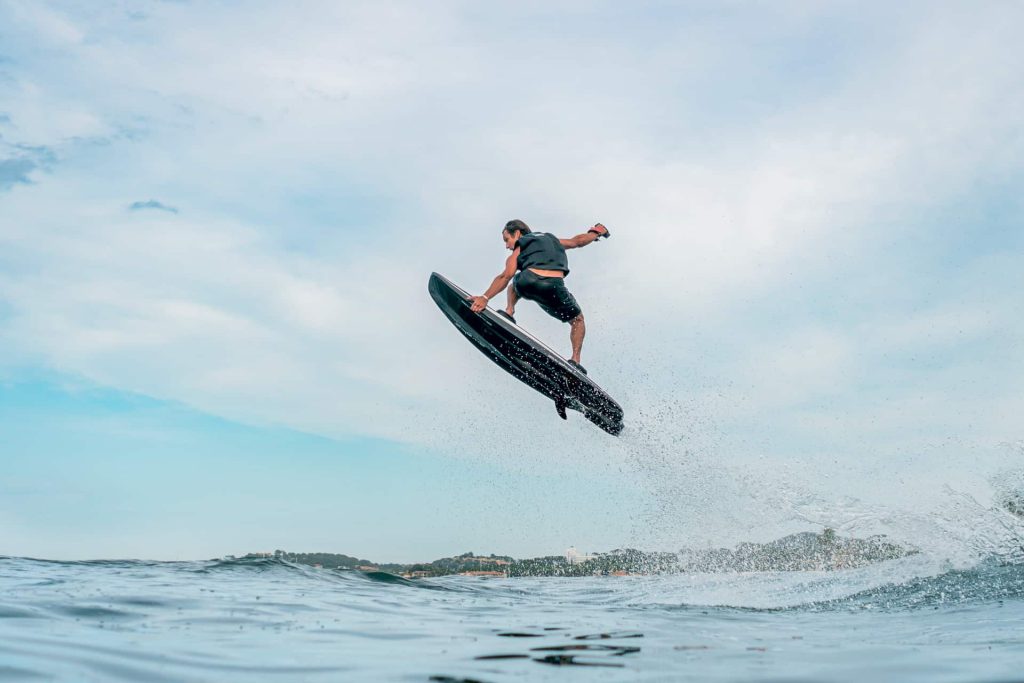 Awake has four different surfing modes that you change via apps on your phone (supports iPhone and Android). It comes in two models – Ravik S and Ravik 3. They are ideal for everyone who enjoys surfing and speed equally. The latest models come with an improved engine and will surely provide you with an unforgettable fun on the water with speed up to 56 km/h.
Olo One
Olo One is the ultimate electric surfboard of the future. Powered, sustainable and high-end. It is made of carbon fiber and handcrafted in Hamburg, Germany with only the highest-quality materials. With the intelligent battery management system, you can remove and swap the battery in your board within 30 seconds and extend your surfing fun with spare batteries.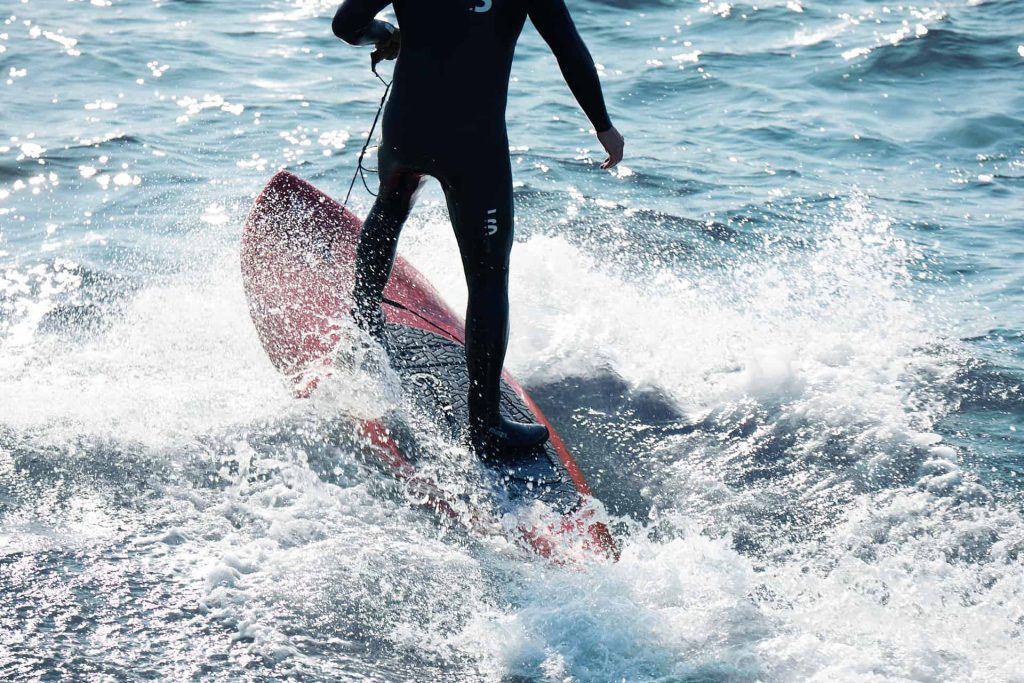 The run-time of the battery depends on the surfing speed as well as the weight of the surfer. The range varies from 20 to 50 minutes. The power box accelerates your Olo One from 0 to 50 km/h within only a few seconds. It contains the jet propulsion system as well as the motor and the controller – the 'electronical brain' of the board. You can take your Olo surfboard to the next level and customize it to get an absolutely unique Olo One.
Carver X
The Carver X jetboard has a dual jet propulsion system which offers 10 kW of power. It includes two batteries that can be used on any other Onean product. The Carver X is designed for riders over 85 kg. It can bring a 100 kg rider to over 40 km/h.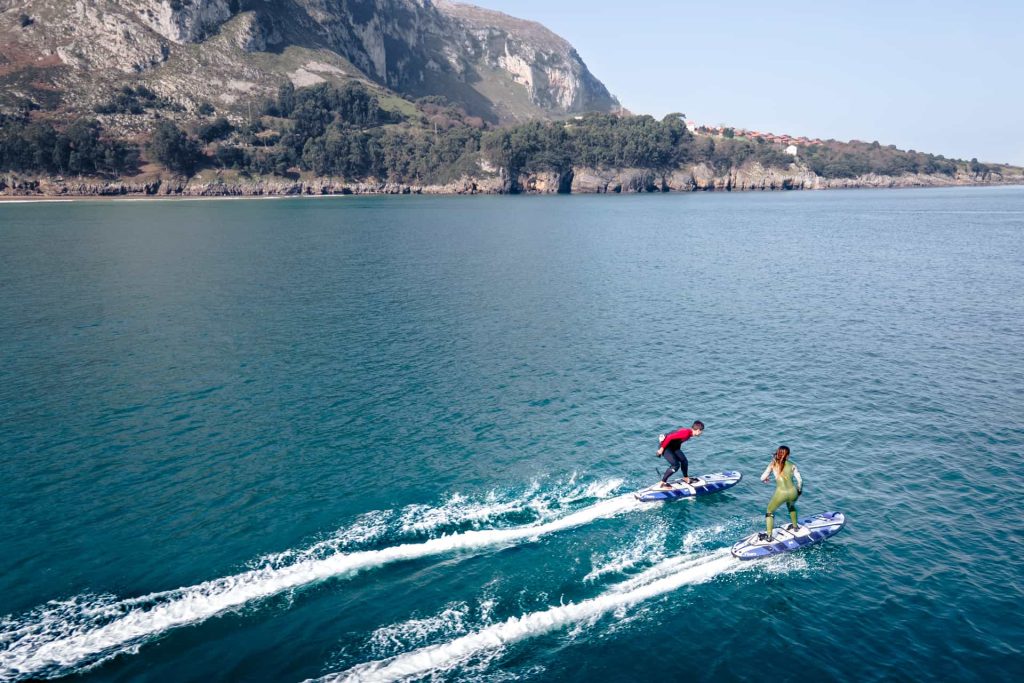 The new Carver Twin is built with a double jet system, which increases the performance for 30% compared to its previous version. The twin jet still offers 40 minutes of riding time at mixed speeds. The Carver Twin allows planing to riders up to 90 kg, and only needs a single battery and one jet to reach 35 km/h with a 75 kg rider.
Radinn Freeride
Fusing the thrills of both motor and water sports, jetboarding is the new big player when it comes to action sports. At Radinn they took the breathtaking experience of freedom that a surfboard can give and infused the electrifying adrenaline rush that only motor sports evokes.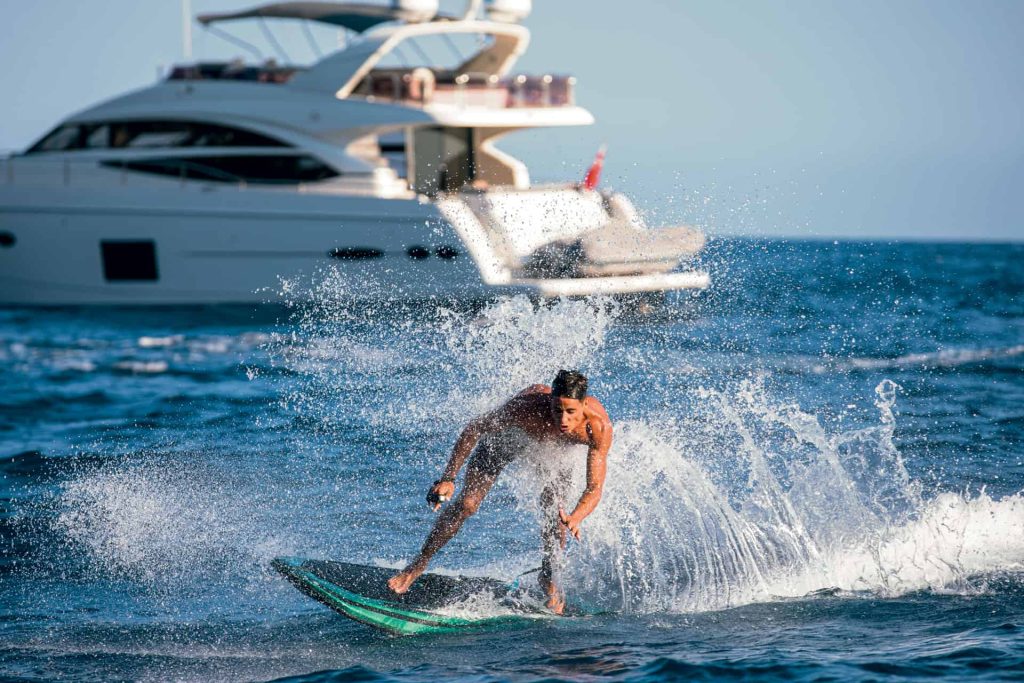 Due to a truly unique design their electric jetboard Freeride makes it really easy for first timers to feel the thrill that comes with standing on a jetboard. At the same time it offers endless challenges and possibilities for intermediate to advanced riders. When you configure your Radinn jetboard you can first choose bord type, then you choose between the Intermediate and the PRO jetpacks, long range or standard battery and extras like carbon fibre handles or speed charger.
Photos Raddin, Lampuga, Onean, Olo, Awake, LiftFoil & Jetsurf