FLIBS Celebrates 60th Anniversary
Fort Lauderdale International Boat Show 2019
The Fort Lauderdale International Boat Show (FLIBS), with its ever expanding fleet of superyachts, sport fishing vessels, go-fast boats, submersibles is sailing into its 60th anniversary with unique activations, remarkable experiences and an additional location. The largest US-yacht show is set to welcome more than 100,000 visitors to Fort Lauderdale to view the best yachts in the business from 30th October to 3rd November. The 2019 Fort Lauderdale International Boat Show will unveil Superyacht Village, a new dedicated marina and on-land exhibition space that will display the most spectacular yachts in the show. One of the only venues in Fort Lauderdale that can host vessels up to 400 feet, the 3.5-acre Superyacht Village will be framed by a notable display of some of the world's most spectacular superyachts and exhibits by renowned shipyards, along with helicopters, personal submarines, exotic and collectible automotive and other luxury items related to the superyacht lifestyle.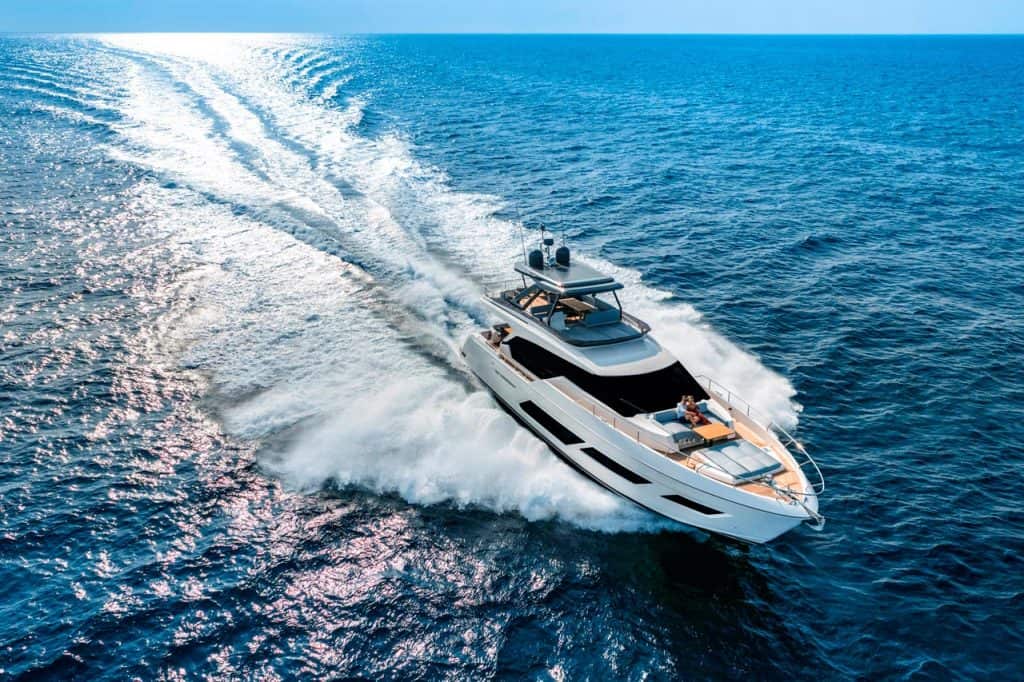 Azimut Benetti Group will exhibit 15 models at this year FLIBS from all the brand's Collections ─ Verve, Atlantis, Magellano, Flybridge, S and Grande ─ while Benetti will be showing 2 Class category yachts: 'Mr Loui', the second Mediterraneo 116 unit, and Lejos, the fourth Fast 125 unit. The recent sales to US owners of 65-meter custom yacht FB278 and the first Oasis 40M unit, a sophisticated, elegant yacht with interiors by New York-based firm Bonetti/Kozerski confirming the importance of the US market for Benetti, said Benetti CEO Franco Fusignani.
The two yachts on show making its debut in America will be Atlantis 45 and Atlantis 51. Both are concepts by Neo Design featuring sporty styling and a spacious layout: Atlantis 45 has two cabins with en-suite bathrooms and spacious, welcoming spaces that exploit a total beam of 4.25 meters, while Atlantis 51 at 16.18 meters in length, offers three cabins and two bathrooms.
With the fleet od 16 boats, Ferretti will be displaying wide range of open, coupe, flybridge and maxi yachts including the 'stars' of Cannes Yachting festival and Monaco Boat Show – 22 metre Ferretti Yachts 720 and 48 Wallytender, both American premiers. The rest of the fleets includes Ferretti Yachts range 550, 670, 780, Aquariva, Rivamare, 56′ Rivale, 76′ Bahamas, 76′ Perseo, 90′ Argo, for the Riva brand and Pershings 5X, 9X, 62 and Pershing 70.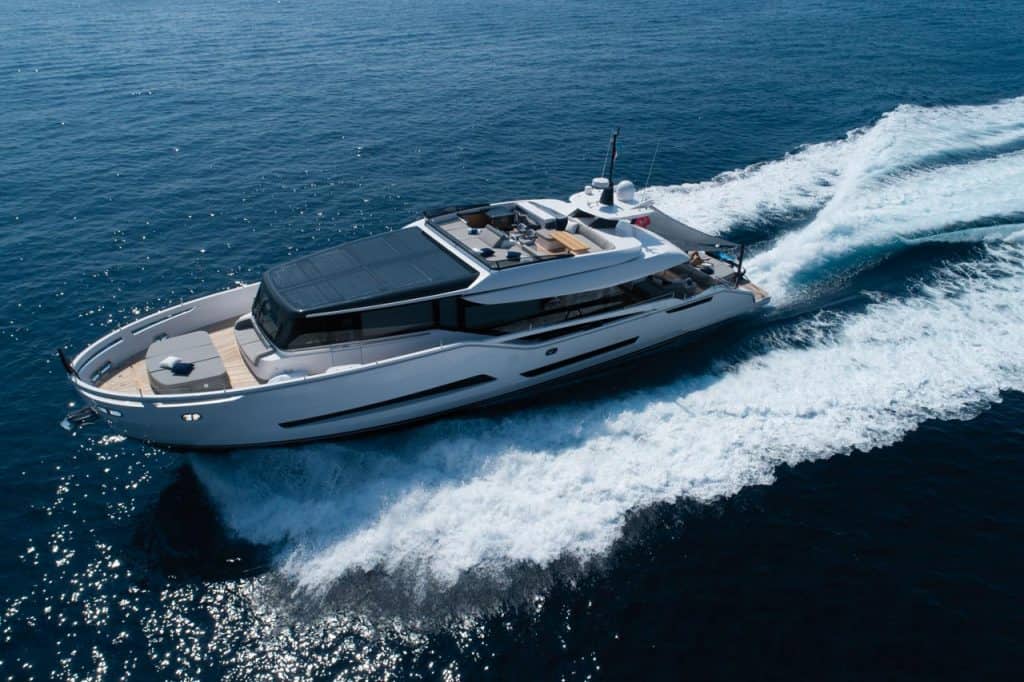 Palumbo Superyachts is making a American debut of new EXTRA 86 Fast with it's exceptional volumes in relation to length, as comfortable as a villa on the sea, with very low consumption for such a considerable cruising range and layouts to facilitate direct contact with the sea. Designed by Francesco Guida, EXTRA 86 Fast is ideal for an extremely welcoming and informal yachting experience. This 26-metre boat can accommodate up to 8 people in 4 cabins all provided with en-suite bathroom facilities. With six pre-existing locations, this year's show will debut a seventh site located at Pier Sixty-Six Hotel & Marina's new "Pier South" property. Adding to the magnitude of the show, the new location will expand the exhibition space to a total of 3 million square feet, all connected by an intricate network of water and ground transportation services.