The Canados Gladiator 411 Carbon Series project was created with the US market in mind to offer a fully reliable, problem-free, 100 mph 41' monohull. So far, all 41' offshore powerboats available on the market, in order to reach the 100 mph/88 knots mark, are powered with big V8 inboard motors. The concept of the Gladiator 411 Carbon Series project is to offer an alternative to the big power inboards with the super reliable and silent Mercury 450R outboard engines that can be easily serviced anywhere in the world.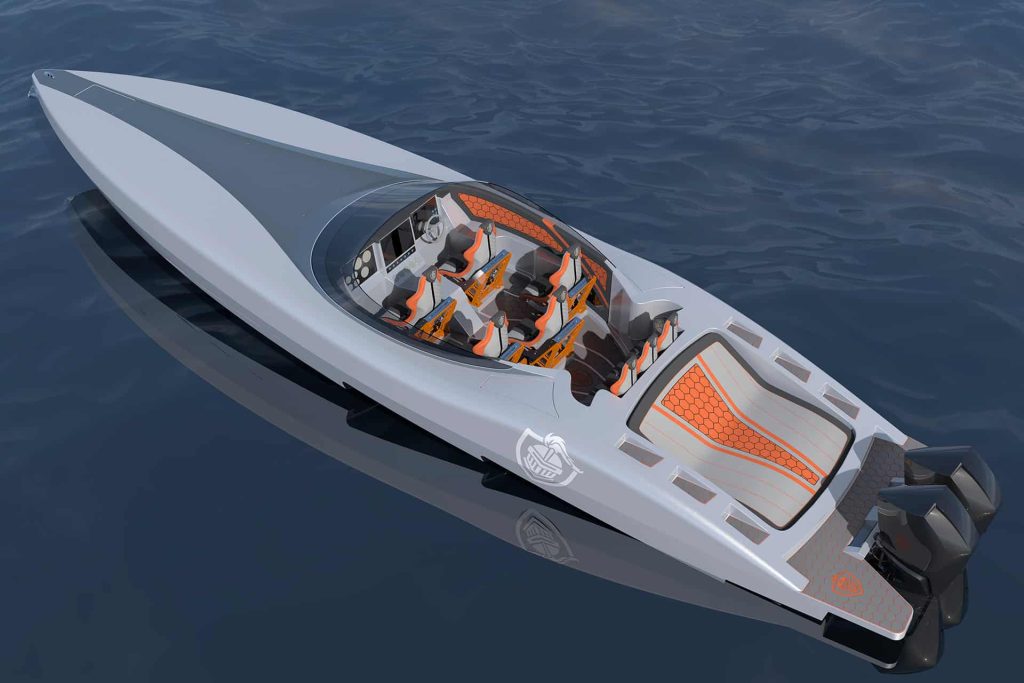 The double stepped hull and deck are entirely made of custom woven carbon-fiber and Kevlar – epoxy and fitted with an integrated structural tail bracket to guarantee maximum strength, rigidity and impact resistance. The entire project has been engineered between Michel Karsenti, Canados' President and 4 times offshore powerboat world champion, Simone Cesati, an expert in high-tech composite construction, and Albert Dalle Molle a high-performance boat consultant.
Gladiator 411 Carbon Series might very well be a game changer and fill an empty gap
As a result, the hull finesse is such, that, with an empty weight of 3100 kg, the boat will be on average 30% lighter than any other boat of this type on the market. Despite her very sleek and aggressive design, the 411 Carbon Series will be comfortable with its five X-Craft mitigation seats, allowing to run the boat hard even in the swell. The entire hardware, for weight consideration, is all made of anodized aluminum and has been sourced in Italy for the cleats and carbon-fiber accessories, and from the US for the rest, with a good portion of it designed and custom produced for Canados such as the inner LED lighted grab handles.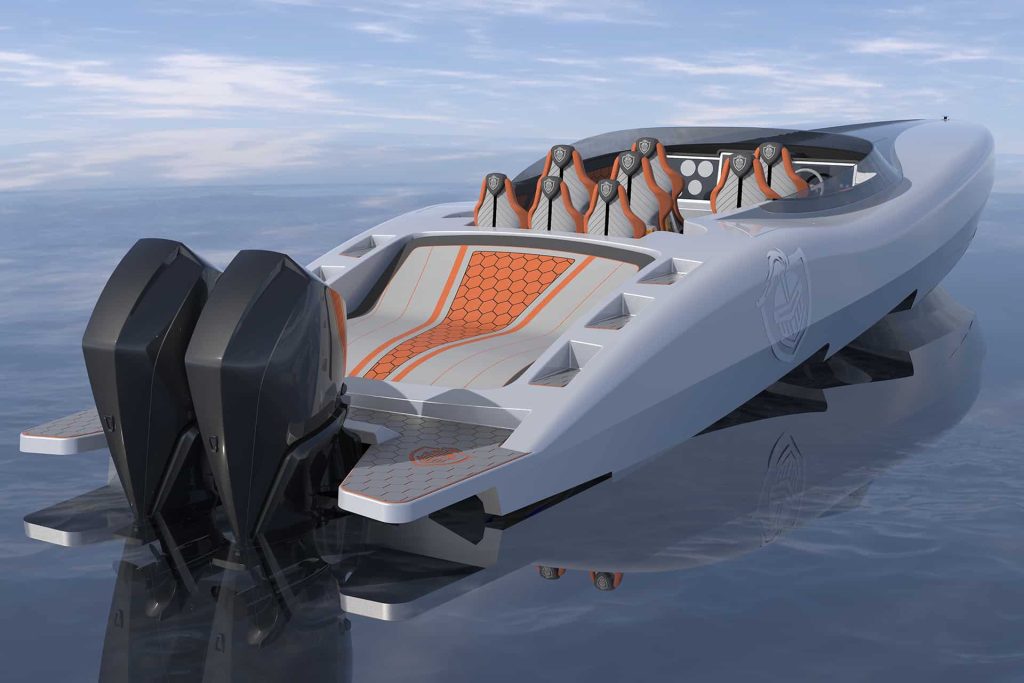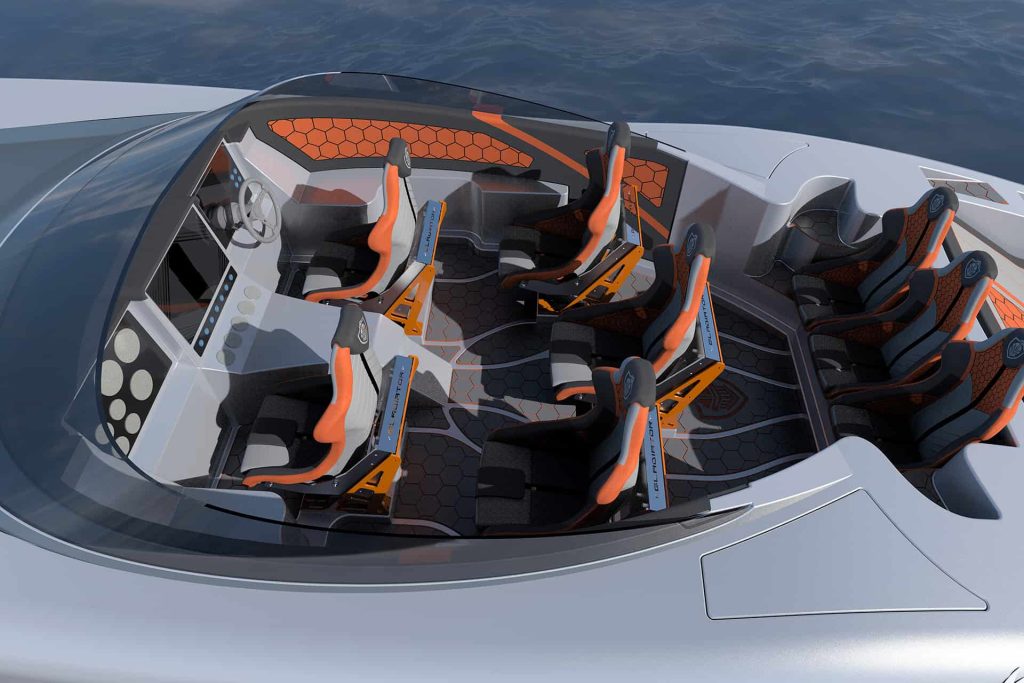 As the Gladiator 411 Carbon Series is not a boat to put in everyone's hands, she is equipped in such way that the steering wheel can be moved from one side to the other, offering the possibility to be used like a race boat, with a throttleman and a driver, or in case the owner is willing to run her alone, he can move the helm to the other side.
Powered with twin Mercury Racing 450R with Speedmaster lower units, she will be capable of 88 knots/100 mph top speed with a continuous cruising speed of 70 knots putting Saint-Tropez from Cannes at just above 20 minutes or, still at cruising speed, Palma de Mallorca (Puerto Portals) at 55 minutes from Marina Ibiza or Fort Lauderdale to Bimini in 42 minutes.
Photos Canados