The Grand Soleil 72 will be the best design synthesis of the already rich and appreciated Grand Soleil family, complementing the current range extending from 34 to 58 feet divided between Long Cruise and Performance
The 72-footer will be the result of a completely Made in Italy design process, with a team of professionals representing Italian excellence in the international nautical sector. The creation of the new yacht will be supervised by project manager Franco Corazza: entrepreneur, longstanding racer and well-known champion and Matteo Polli, a designer with extensive experience in the optimization of racing boats, has been in charge of naval architecture and Nauta Design, the renowned and prestigious Milan-based studio, designed the general layout, the deck and the interiors, to underscore the intention to create a vessel with an expressly Italian aesthetic, with a modern and elegant design and high comfort ergonomics, both on deck and inside.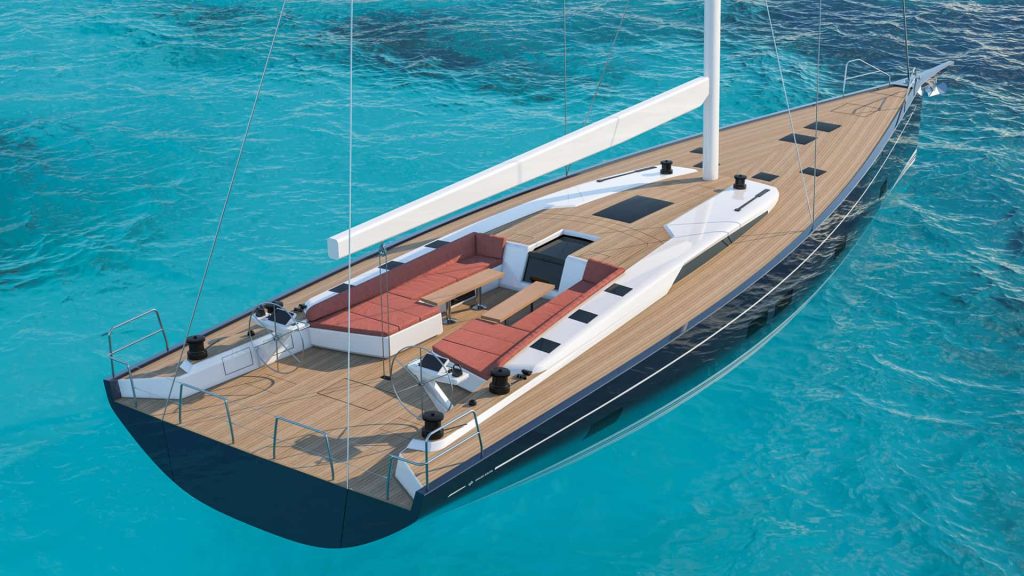 The new GS 72 will represent the pinnacle and synthesis of Grand Soleil's shipbuilding experience. 72 feet of quality, tradition and attention to detail, that together will shape a boat built to the highest standards of the nautical industry. At Cantiere del Pardo, the ability to foresee the requests of shipowners has always been the key to designing boats that will last over time and will meet the expectations of the most demanding seafarers.
The GS 72, like all Cantiere del Pardo yachts, strives for a responsible and sustainable goal for the marine environment in which it will sail. Both the choice of construction materials and the design used to assemble them aim at the lowest environmental impact and the highest degree of recyclability. Teak from a certified supply chain, laminated glass for better insulation, lamination with eco-friendly linen and resins, water-based paints, solar panels: the selection of the raw materials employed, and their use will be instrumental in launching a boat with the highest level of eco-sustainability.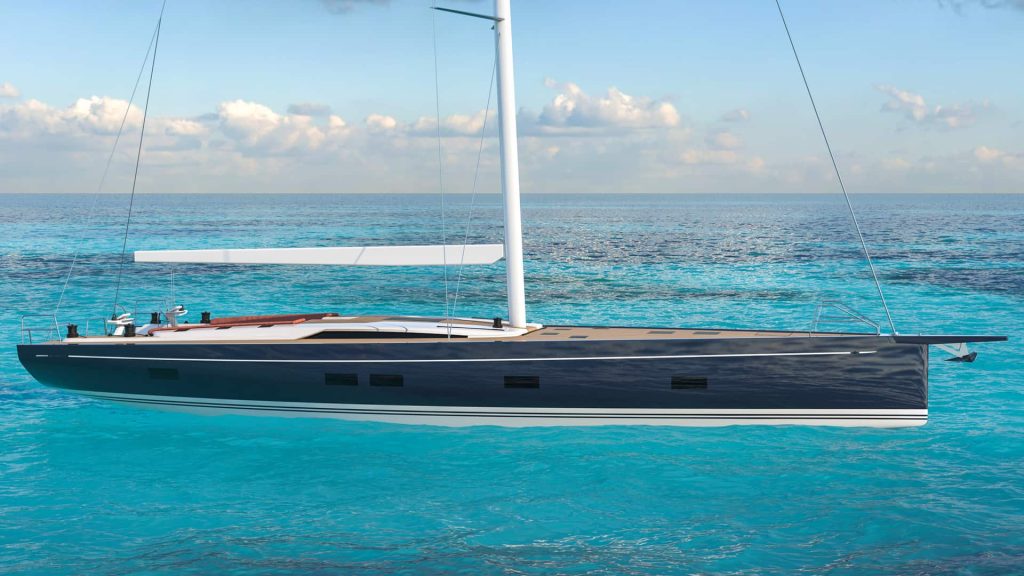 The new GS 72 will have smooth, clean, and elegant shapes, combined with water lines that will effectively communicate a strong attitude towards performance thanks to a reduced wetted surface. The unique design of the hull and the flared cross sections will allow for a great form stability and a very accentuated dynamic length. In addition to this, the pronounced V of the bow will facilitate the passage on upwind and motor waves.
The sail plan will include a very generous bow triangle and a very accentuated J to make it easier to manage the mainsail, making the boat more efficient in medium-light winds and short seas
The layout of the interiors, according to Nauta's customary and acclaimed penmanship, is in perfect harmony with the geometry of the deck. Nauta has conceived, designed, and refined every volume and every small detail of both deck and interiors to optimize all spaces and obtain a coherent, holistic interaction between exteriors and interiors. In the interiors, size, ergonomics, stowage, functions, and quality of all fittings are set to super yacht standards. The design and the various palettes of the materials characterize the interiors with a sober, fresh, elegant, and welcoming style.
Photos Grand Soleil