Hiking through the countryside with great panoramic views to other islands, hilltops, lavender fields, olive groves and a whole lot of rocks
An old, picturesque road winding will take you from Hvar town to Velo Grablje village. The village is nowadays scarcely inhabited in spite of its rich history and wonderful geographic position. From there you can hike down into the gorge to find another neglected gem of almost extinct Dalmatian architecture known as Malo Grablje – village completely abandoned in the 50es of the last century. You'll walk through little alleys to discover its most interesting corners. Continue your hike down to the village of Milna on the water and there you either finish the tour or go on following the coastal trail that will like few others reveal the true Mediterranean features and eventually take you back to Hvar town. We also suggest a hike on Saint Nicolas whose peak towers 625 meters above the water and the water is all around just like great views to the mainland and other islands spread out on the horizon.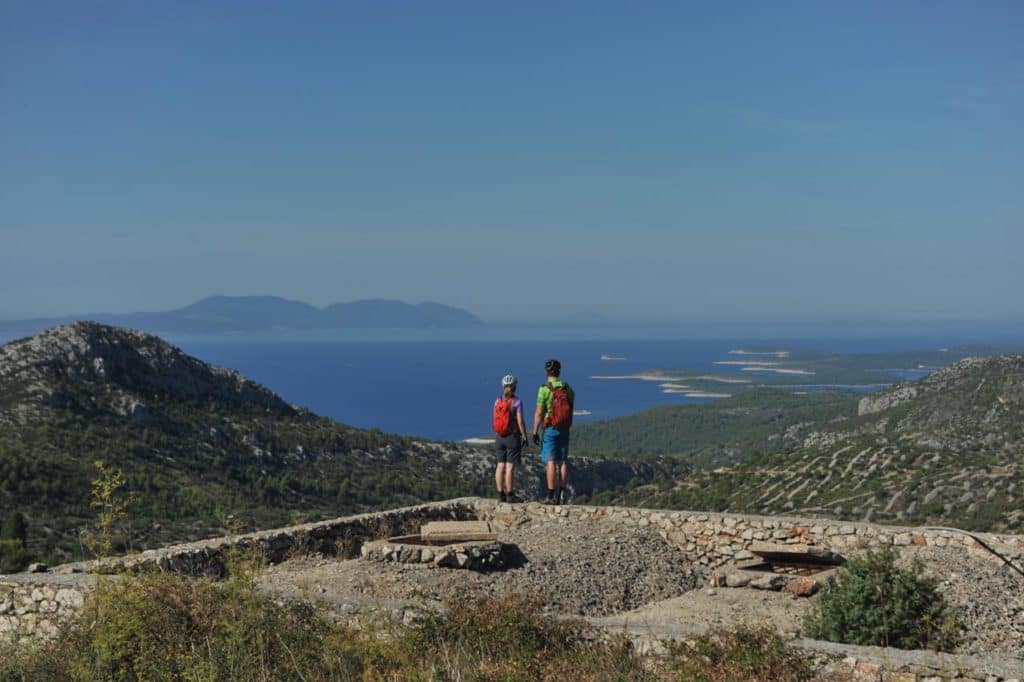 Firstly you get transfer in all-terrain vehicle from Hvar taking the island's less traveled roads as the inland reveals in form of thousands of kilometers of drywalls, traces of nearly forgotten past, overgrown and cultivated fields… You start walking very close to the top so when you get there everything is immediately displayed and apart from panoramas you can see how the trail goes down but it's only along the way that its secrets and details are truly discovered. Steep vineyards on the south slopes representing an attraction itself are a home to some of the best red wine in Croatia while the cave where a religious order had settled centuries ago is likely to surprise you with its setting and perfect shade.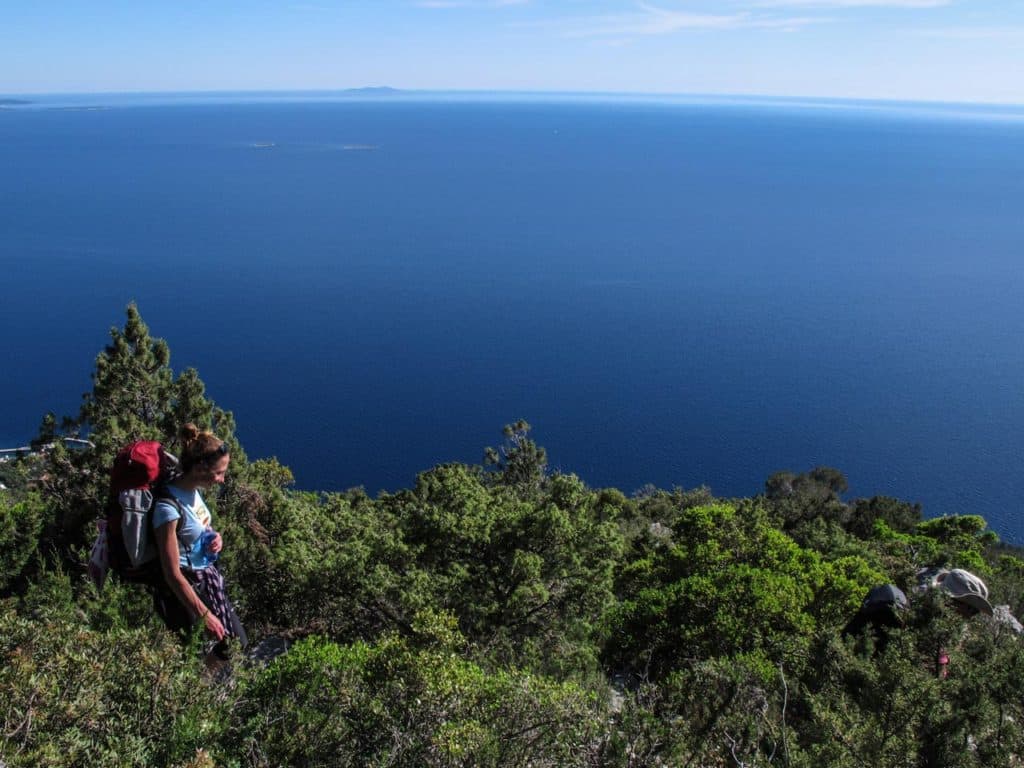 As you climb down the bluest sea is getting closer too and having past the upper little village of Sveta Nedjelja you arrive to the water level with an option to go for a swim as the ultimate refreshment. After short break transfer will pick you up and take you by a very exposed gravel road high above the water and at the same time under stunning cliffs but before returning to Hvar town you can stop in a local tavern for lunch.  www.korcula-outdoor.com
No tags for this post.