Discover fine spots of the archipelago and find out about local history and ways of life
Everybody is crazy about Hvar and it's not just because of its beauty and charm coming from stone buildings, cathedral, old theater, arsenal, fort and numerous little alleys with lively bars and restaurants. Hvar also owes its fame to the archipelago of Paklinski or Pakleni islands spread out East – West with almost six nautical miles in length. Home to various legends throughout history they provided valuable resources of wood and resin (paklina) for wooden boats built in the past mainly for fishing purposes. The fishermen of Hvar are still a common sight in the area, yet in the season there are more visitors anxious to feel the vibe and charm of the little islands, its restaurants, pebble beaches, crystal water, protected and secluded coves.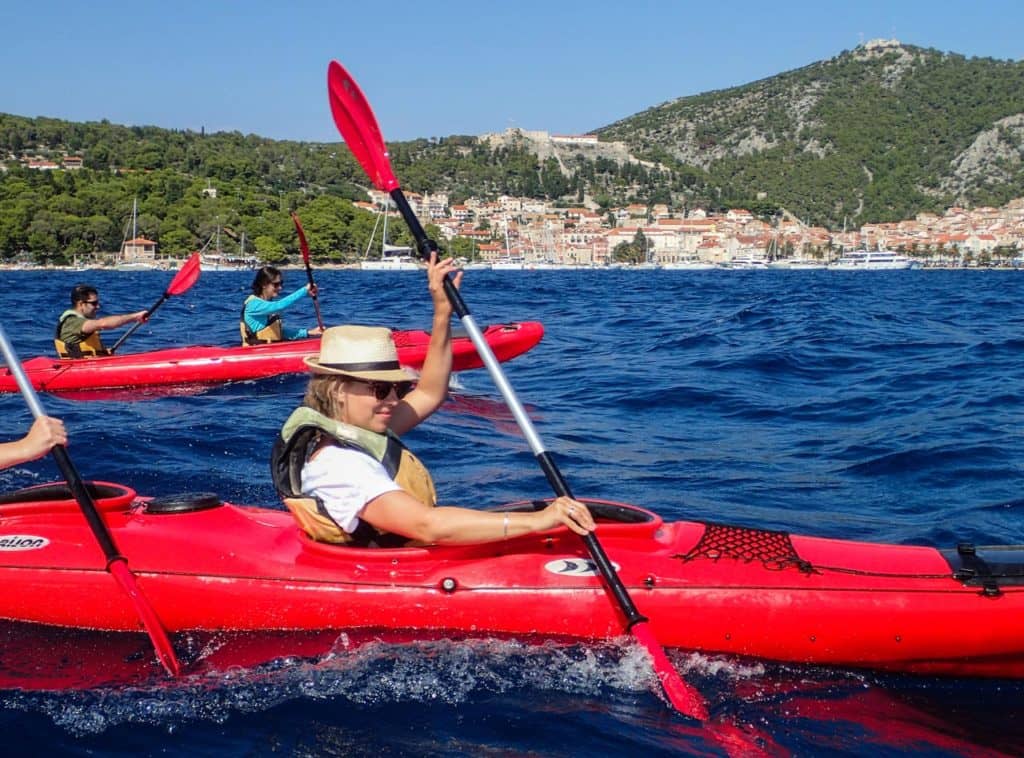 At this tour you will set out from a beach near the center of the town, cross the strait and head out towards the islets to explore them. Whether your pace is faster or slower you'll find some nice spot(s) to swim, rest, have light lunch and get to know the area. Sea kayaking in these waters gives a unique perspective and interaction with the ambiance that no other vessel can match. This tour is intended to those seeking moderate physical effort and firsthand experience of this corner of the Mediterranean, all in one. www.korcula-outdoor.com
No tags for this post.