Igor Simčič, founder of Esimit Europa, received a new distinction in the form of a chevron designed by the Yacht Club of Monaco for a handful of recipients of the prestigious Yachtsman of the Year award. It was awarded at this year's ceremony YCM Awards – Trophée Credit Suisse by HSH Prince Albert II to all winners since the Awards were launched in 2005 as reward for consistently good results. Igor Simčič remains the only Slovenian to have received this prestigious title. From now on, he will be able to pin on a chevron for his achievements that have made his mark in sailing history.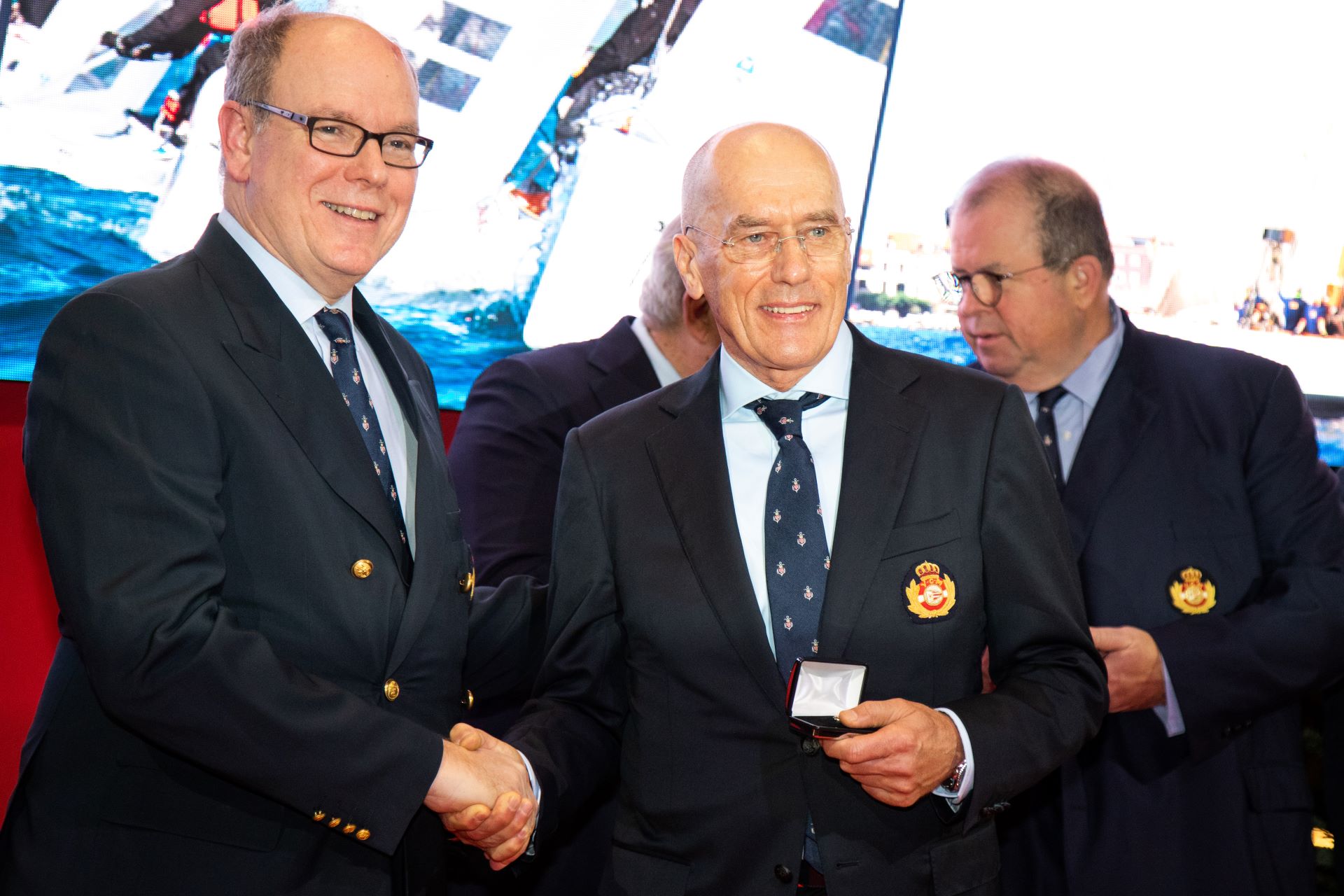 Igor Simčič's team has been the first to cross the finish line in all the most important and prestigious regattas in Europe since its christening in 2010, with the unbeatable carbon 100-footer Esimit Europa 2, setting some records that have remained untouched to this day and will be hard to better. One of them is certainly the record of the Giraglia Rolex Cup in 2012, unbeaten for already ten years, or the Palermo – Montecarlo regatta in 2015.
All the 39 consecutive winns achieved in the six years that the blue carbon beauty has been competing under the European flag and spreading the message of unity and cooperation, she has also won some of the most prestigious regattas, such as the Fastnet, the World Maxi Championship in Sardinia, the Rolex Middle Sea Race, or the well-known Barcolana, the biggest group-start regatta in the world. In 2012, Esimit Europa 2 also set the official world speed record for the distances Monaco – Porto Cervo (Sardinia) and Trieste – Valletta (Malta) for the Medot Sailing Trophy.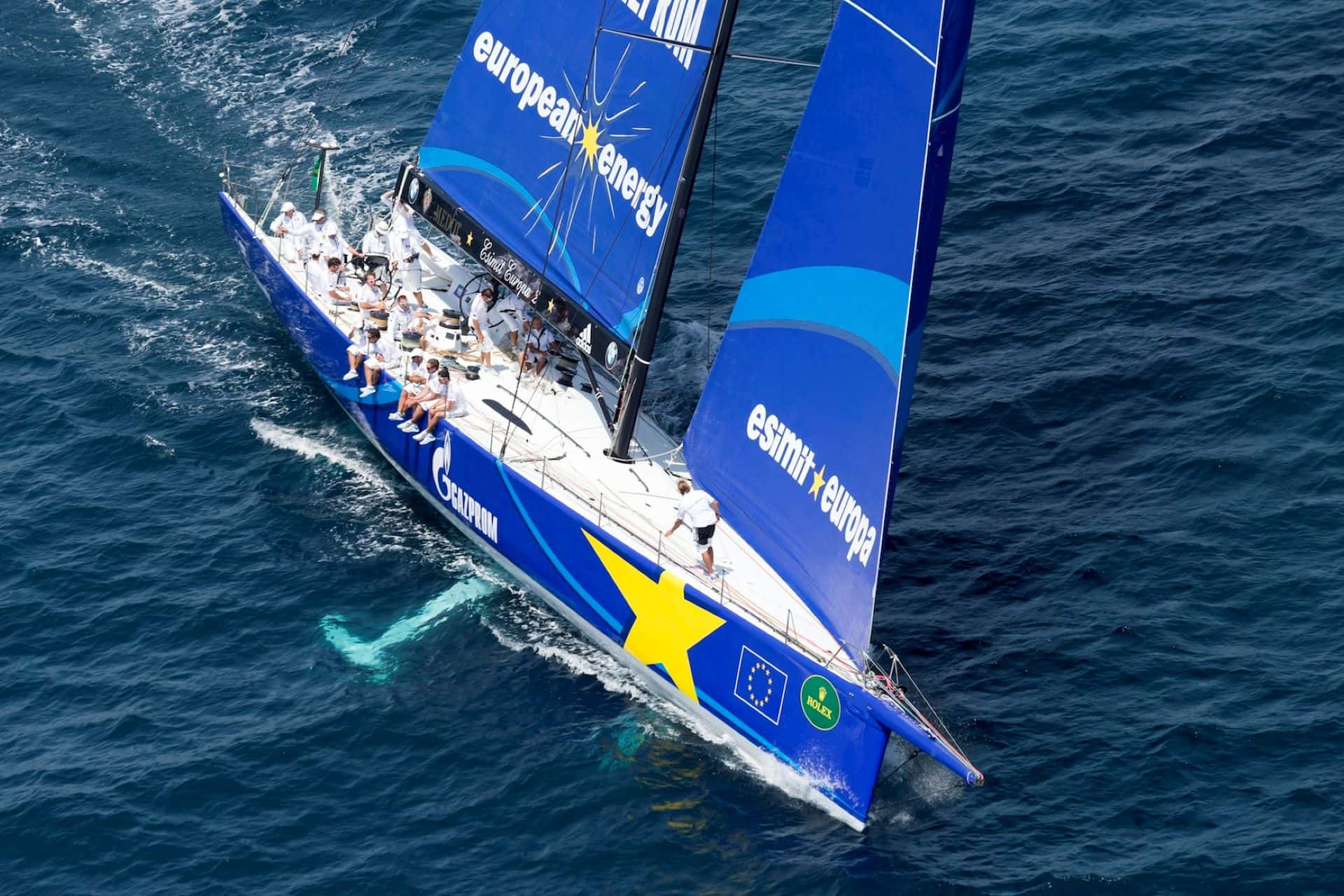 It was Igor Simčič's outstanding record-breaking performance in 2012 that earned him the distinction of being the best sailor of one of the world's most elite sailing clubs, the Yacht Club de Monaco, and ten years later, last night's ceremony marked the award once again in the elite company of all the best. In the meantime, Esimit Europa's message of the importance of friendship and cooperation has crossed European borders, with the UN Secretary-General Ban Ki-moon paying tribute to the project, and beyond Europe's borders in the global arena, the visionary founder of the project, Igor Simčič, is making new plans with Esimit Europa 3.
Photos Sidney Guillemin, Manuel Kovšca, Carlo Borlenghi