Famous Croatian alpine ski racer, overall World Cup winner and four-time Olympic silver medalist, Ivica Kostelić has switched from skiing to sailing, and in the next few years he intends to participate in two famous offshore regattas, Transat Jacques Vabre and Route du Rhum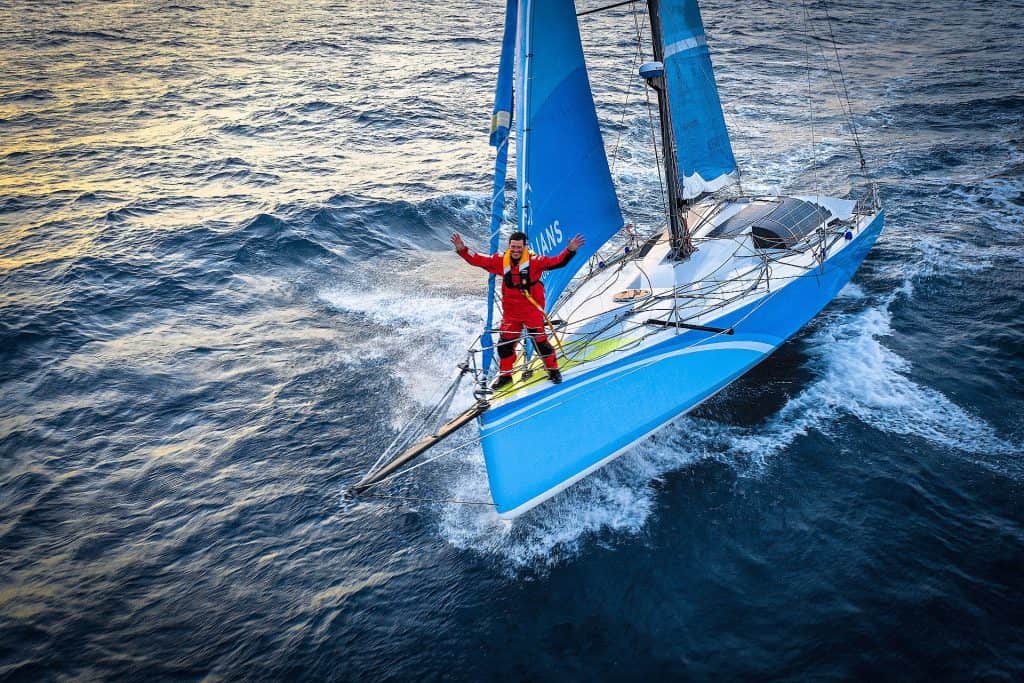 Optimus Prime is the perfect Transformer: a dedicated, charismatic leader who never gives up and never sees any obstacle as anything but temporary. At least that's what Hollywood tells us. Ask around Croatia and you'll learn Optimus Prime is a Class40 racing boat that's about to embark on amazing adventures, competing in prestigious transatlantic races Transat Jacques Vabre and Route du Rhum. And on the mighty Optimus Prime, lo and behold, a familiar face: Ivica Kostelić, whose career is entering the second leg at sea. A former champion skier has discovered his new passion several years ago.
How Ivica Kostelić chose offshore sailing…
'I was looking for a sport that would fit my character and allow me to participate at competitive level at the same time. Sailing checked both those boxes. I love the outdoors, I've been spending a lot of time at sea and I decided to have a go at sailing. At first, I just wanted to try sailing on for size, to see how I feel in the cockpit if it's within my comfort zone.'
How Ivica Kostelić chose offshore sailing; a discipline so different from others?
When I got my first Mini 650 [a small, 6.50 m sailboat – Ed.], things just fell into their place. I decided to push my personal boundaries. I liked sailing hundreds of miles alone, and at some point, I fell in love with it. I understood my lack of experience wouldn't allow me to excel in other types of sailing. After my first practice with Kolja Dumanić, I realized I'd found my passion. Of course, I made plenty of mistakes, in the beginning, being a self-taught racer, but frustration just motivated me to do better, made me hungry for learning, for perfecting myself.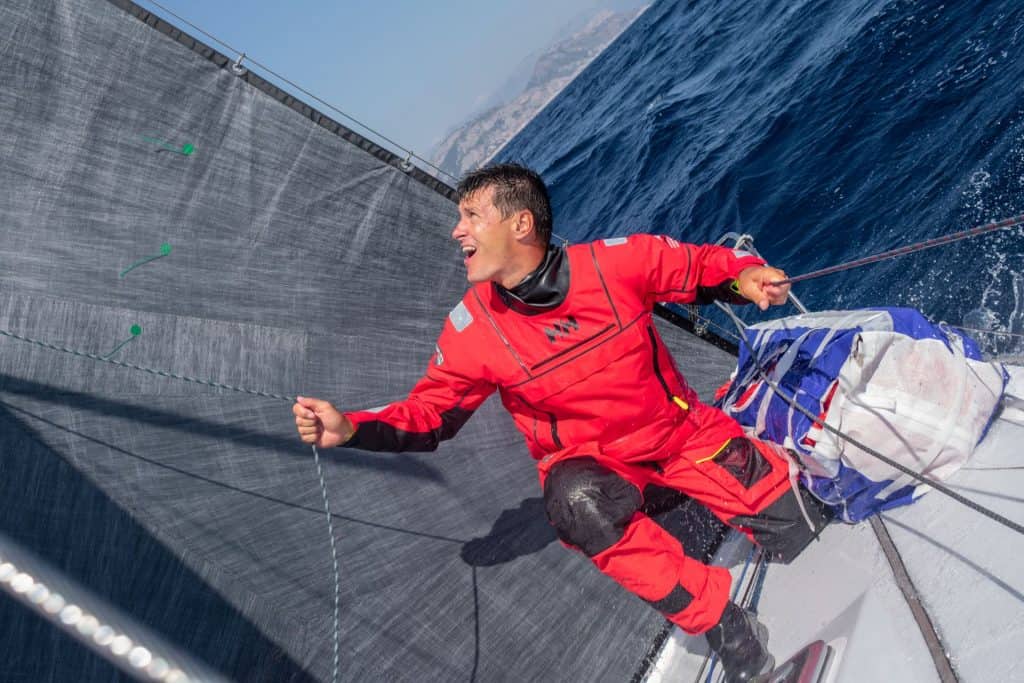 You said you see sailing as sport that will allow you participation at competitive level. How hard was it to quit professional skiing at top level?
I can't say it was traumatic. Of course, after years of practice, looking forward to races, celebrating good results you miss it when it's gone. But there comes a time when your hardware can't keep up with your software, so to speak. I'll give you an example. During 2019 World Ski Cup in Åre ski legends gathered for Legends Classic. Crème de la crème, every former champ like Luc Alphand, Patrik Järbyn, Fredrik Nyberg, Bruno Kernen, Kalle Palander, Marco Büchel, Ingemar Stenmark, Kjetil Andre Aamodt. Growing up, I considered some of them my personal idols. That was my first classic and I thought it would be an exhibition, a bit of fun, but guess what, they showed up hungry for victory as if it were World Cup finale or the Olympics. I found their attitude very interesting from the point of view of psychology, especially after hearing Järbyn talk right before the race. 'Buddy, when I hear that start signal, I go crazy', he said. 'For thirty years my brain took that signal as sign that for the next minute or two I have to go all in. it's a reflex.' And then I learned that after an allegedly fun classic Nyberg had to undergo surgery, Aamodt had to do rehab, and my knees almost gave up on life. We were all buzzing with enthusiasm, hungry for the win because our software stayed the same… but our hardware lagged a little. It's pure instinct. We still feel like competing every time we get out on slopes because that's what we've been trained to do for so long, but after a while, our bodies can't keep up. That's why I love my job as an adviser to the Croatian Ski Association because I'm still very competitive, I still think how I would win a particular race, my software still is as fresh as it was at the peak of my career. But sooner or later we all have to make peace with the fact we only have one life to live and that competing days inevitably come to an end. We have to make peace with the fact you can't keep up, especially since modern professional sport expects athletes to be machines, to dedicate a part of their life to the sport and nothing else. I hope to reach the top level in sailing one day, seeing how sailing is a sport that allows staying on top for longer than most, and rewards experience.
I find The Little Prince a wonderful metaphor for offshore sailing: your boat is your own little floating asteroid where you eat, sleep and sail, explained Ivica Kostelić
Connection of skiing and offshore sailing
How well has your skiing experience translated into offshore sailing?
Really well. For start, my practice looks about the same. While I was racing with Andraž Mihelin, a legend in those circles, I wanted to learn about various types of training and came to realize my concept was entirely different. I spent all my time at sea. I understand the technique part of sailing. I understand I must show up in Kaštela Bay and to make twenty jibes and a hundred tacks to perfect my skill; that part comes down to repetition. But that's just the sailing practice, and sailing is just one part of offshore racing. It's probably the most important part of it all, but there are so many other skills to master. Offshore sailing is all about multitasking. Sure, there's jibing and tacking, but there's also the possibility of an engine malfunction, power grid malfunction, so you have to tackle that… At the same time, you realize you're hungry, but there's no time to eat because you have another jibe waiting for you and on top of all that you have to sleep to replenish. Then the wind speeds up so you have to change sails, recalculate the route… It's a 24-hour circus, like living on your own little planet. I find The Little Prince a wonderful metaphor for offshore sailing: your boat is your own little floating asteroid where you eat, sleep and sail. Your work your head off to spend those several weeks sailing and competing. And that's why I follow a different practice concept. Of course, I still have to perfect my sailing skills, but how can I work on, say, sleeping in the middle of the ocean? By spending a lot of time at sea, of course. Just like during my skiing career I spent so much time on glaciers in order to be able to compete on glaciers, not I practice for offshore sailing by spending as much time as I can at sea. I have a family now, so the concept needs some tweaking here and there, but I do my best. I've said this before, but if I didn't have family, I'd spend day and night at sea. That's the biggest difference between offshore and other types of racing: offshore expects you to become one with the sea. That's like an extra setting, an extra level: living at sea at all times and in all conditions.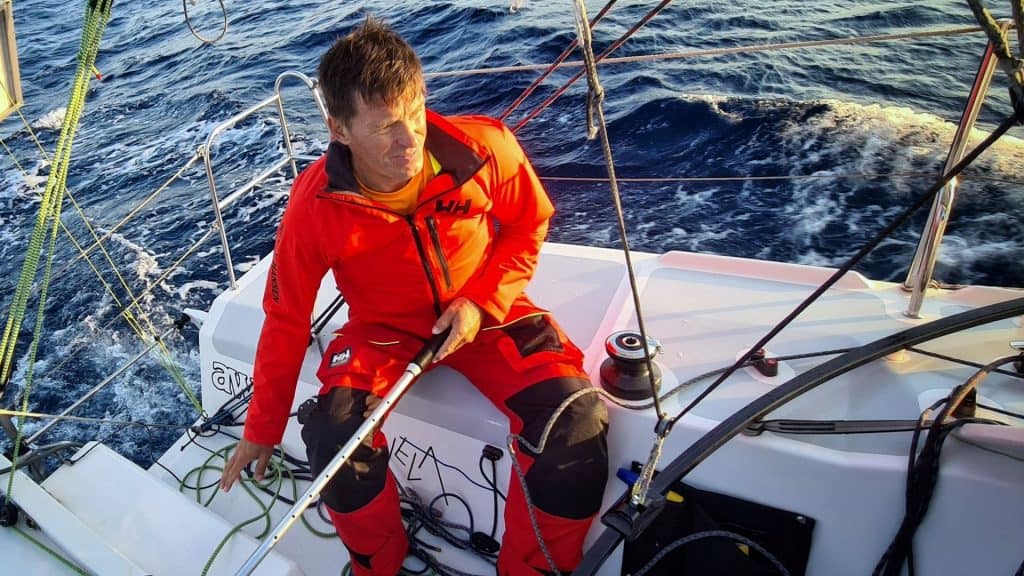 In offshore racing, you're basically a rookie. How difficult is it to keep such a project afloat in Croatia?
Whatever you do in Croatia, you have to improvise a little. I'd describe my project guerrilla sailing: I'm a project manager and skipper at the same time. In my skiing days, all I had to do was ski, while others handled various segments of my career. Now, I do it all by myself, so it's naturally harder. However, in this past couple of years, I've managed to gather a little group of people who're as passionate about offshore as I am and who help me in a various way. My jokers are Kolja Dumanić, my maintenance wizard; skipper Joško Berket who makes sure I'm always welcome in Marina Kaštela and maintenance point chief Antonio Vuković; Emil Tomašević, who despite being a busy businessman is a passionate offshore racer; Darko Prižmić, Damir Čargo and Ivan Kljaković Gašpić, who have taught me a lot during races, and my manager Vedran Pavlek, who deals with my sponsors. My team keeps growing, and we've recently been joined by a team of FIVE. They all help me focus on my goals.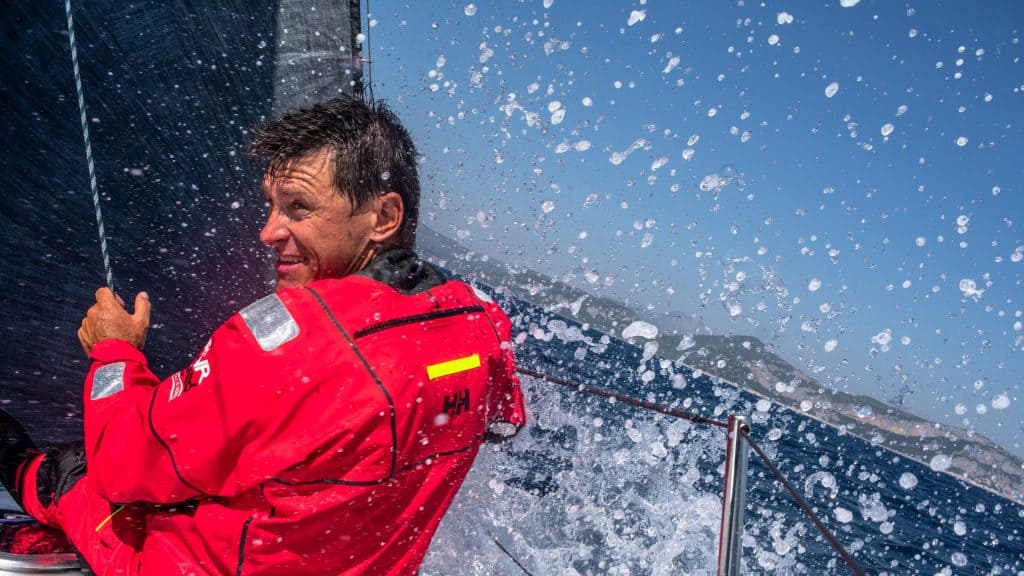 You have been active in the Mediterranean, but your next step is monumental: competing in iconic transatlantic races Transat Jacques Vabre and Route du Rhum on a Class40. Have you already set your sight on Vendée Globe, as well?
My next goal is crossing the Atlantic. I had a feel for it during a transfer and it felt fantastic. Waves are bigger there, storms are wilder. It'd call it sailing vol 2.0. Offshore racing is competitive, full of guys who want to win just as much as you do. That competitive spirit is what makes you push your boundaries, makes you leave your comfort zone step by step, one step further every day; they make you adapt to nature or more precisely, to use what you've learned about the nature to sail faster. Of course, we all dream about Vendée Globe, that's the ultimate goal for all offshore racers. But offshore is an expensive game, and Vendée is Mount Everest of sailing, the most expensive endeavour of them all. You know what they say: sailing is easy, paying for it is hard… Back to my current projects. The delight that 2020 turned out to be has prevented me from having my first professional taste of the Atlantic. I'm hoping to take that step next year. My new boat Optimus Prime is in France, the Mecca of offshore racing, and I'm planning to spend some there and learn. Every outing is an opportunity to hone my sailing skills.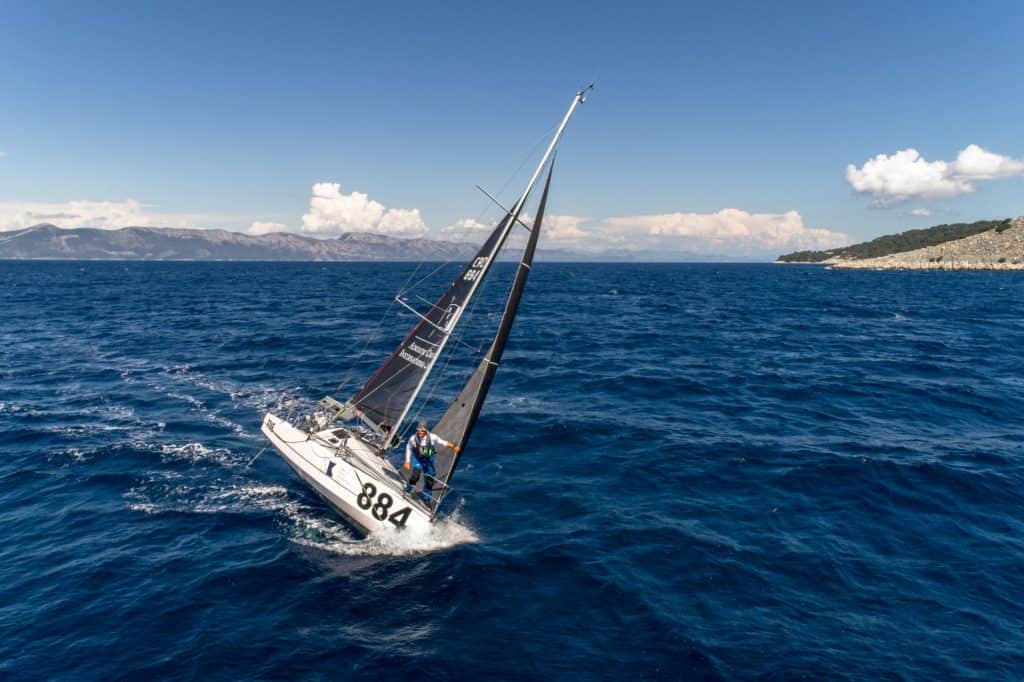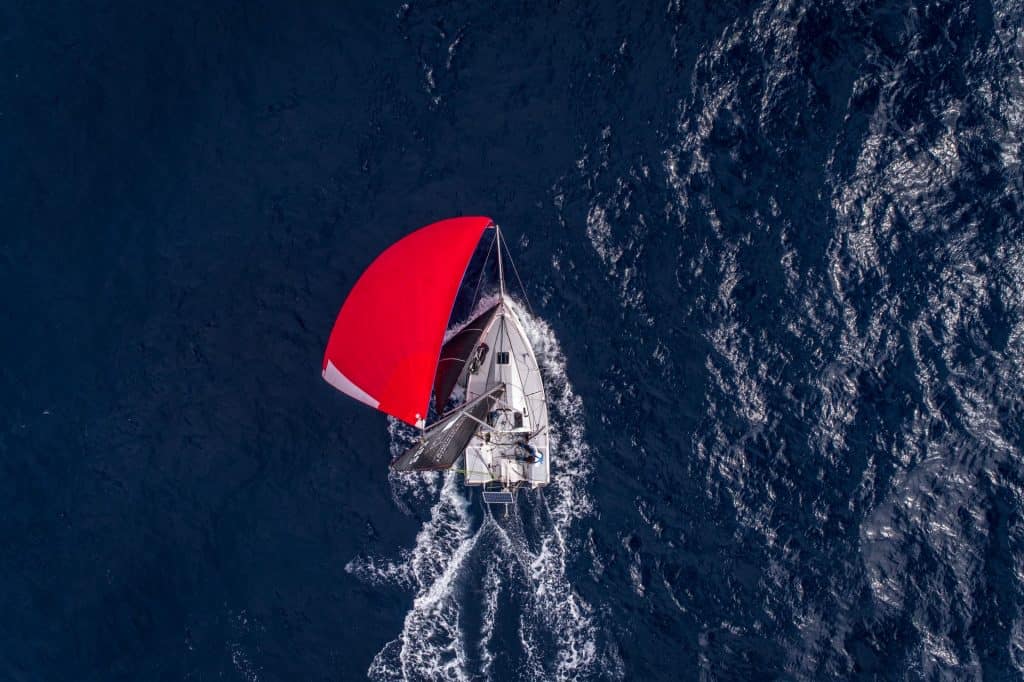 Offshore racing is competitive, full of guys who want to win just as much as you do. That competitive spirit is what makes you push your boundaries, makes you leave your comfort zone step by step, one step further every day; they make you adapt to nature or more precisely, to use what you've learned about the nature to sail faster, emphasized Ivica Kostelić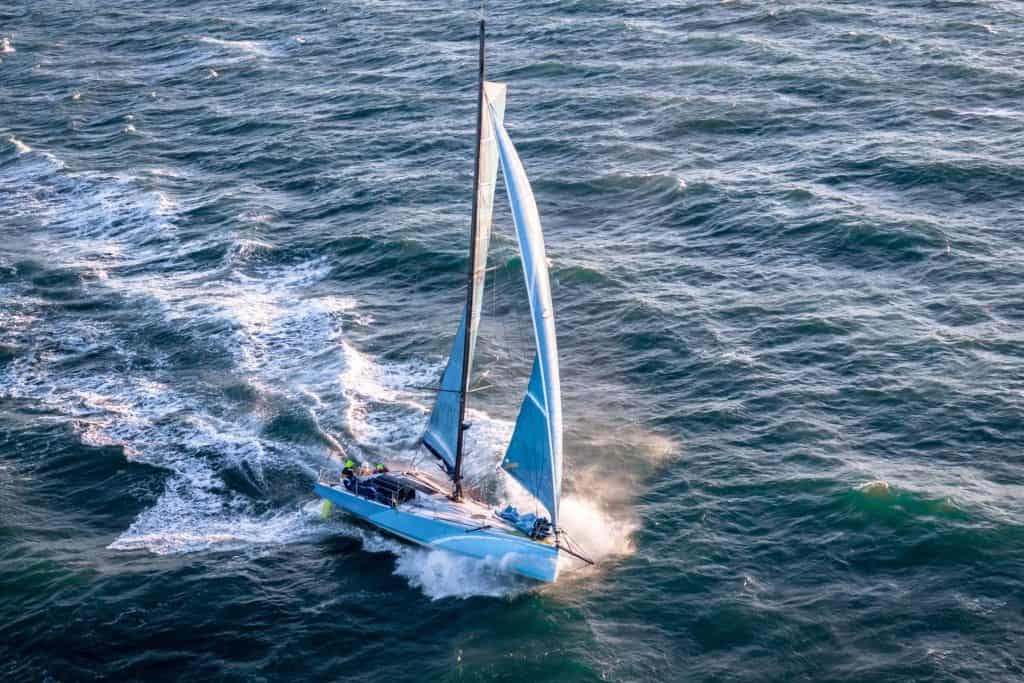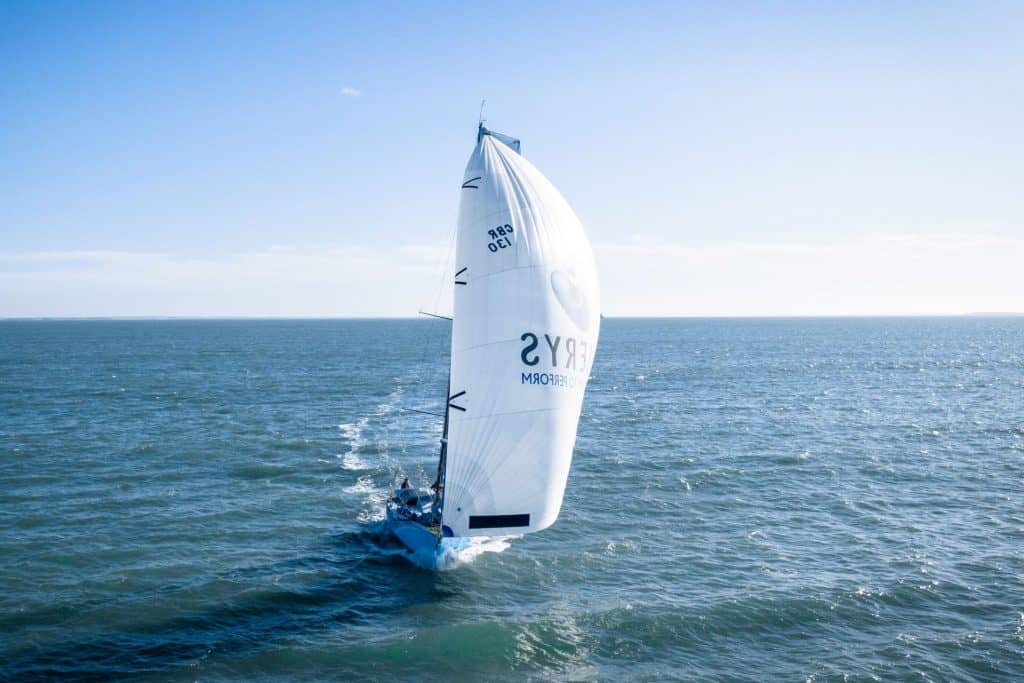 You've mentioned France, the Mecca of offshore sailing. What's the offshore scene in Croatia like?
The biggest difference is the mentality. Our sea is cosy, easy. Routes are short and easy to handle. There are so many islands you're never far from a safe harbour and good times. But the French and the British, they got dealt a different hand. Their sea is grey, their skies are rainy, the nearest coats is the East Coast of the United States. We're worlds apart. Still, no matter how short-handed Croatia is, I believe we could produce excellent offshore racers. The main obstacle is money, seeing how offshore racing is like making confetti out of hundred dollar bills and sprinkling them on water. It's appallingly expensive, but at the same time punishingly cruel. It's torture, it demands a lot of sacrifices and forces you to face the sea at its cruellest. It's nothing like the romantic vision of sailing we have here in the Adriatic. That said, my project might also be just the first of many local offshore endeavours. Someone has to break the ice. Perhaps we'll start another craze as we did with skiing. My social network fan base is very loyal and quite numerous. Right now, they're getting introduced to my new passion. I'm also attracting new, foreign, fans interested in sailing. These days technology makes it easier to attract attention, to raise interest. Perhaps that will lead to attracting new competitors to offshore sailing.
FIVE, Charlie Dalin and new software
The newest member of your team is FIVE. What is their role?
My partnership with FIVE is interesting. I like them a lot, if for nothing else than for the fact they approached me. Those guys are computer freaks who just happen to be into sailing. I immediately found them interesting, as I realized they routinely think outside the box. We met in Palermo last year, where they cake to join me for practice. We spent two days at sea and immediately they wanted to know which software I use for route calculations, they gave me some tips and trick to optimize it. We shared their ideas with my friend Jura Jerman, a top meteorologist who has put his professional skills at disposal of organizers of many top races, from Ocean Race to Mini Transat. FIVE contacted Jura, who put them into contact with Charlie Dalin, skipper getting ready to embark on a solo race around the world – the Vendée Globe – and will use 'our' software for route calculation. Whereas route calculations are usually performed aboard the sailboat, our software performs them on a remote server, which will in the future allow for better coverage in distant locations like the Southern Ocean. For example, a dedicated boat equipped with the software and stationed in the Southern Ocean will serve as a weather station collecting and sending data to be used in route calculation. The project is about to go global, so I am glad to be the first to use it and to have access to information until now only available for professional teams with deep pockets.
Text Hrvoje Bulešić
Photos Miroslav Zadravec
Video Ivica Kostelić (other materials can be viewed here on Ivica's You tube channel)