One small project powered by passion for sailing turned into a symbol of what can be achieved with spirit of co-operation, hard working for common goals and vision
It was in 1995 that Slovenian businessman Igor Simčič saw sailing for all it was – more than a sport; a symbol of friendship, co-operation and connection between cities, nations and continents. Small project Esimit Europa grew into an international project. Esimit Europa 2 owned by Simčič is one of the most technologically advanced and fastest sail boats in the world. Coming from a family of wine growers, Igor Simčič went against the stream and fell in love with sailing, not wine. His uncle Boris Trpin was the only sailor in the family, even a professional one, and a long-time skipper on sail boat Helisara owned by famous Austrian conductor Herbert von Karajan. 'The yacht welcomed as guests some of the most famous people of her era; actors, journalists, businessmen, athletes. They cruised the waters of Southern France, hung around Saint Tropez. His stories made me realized sailing connects people, giving me an insight into the importance of teamwork. Many years later, when I was living in Slovenia and working across the border, in Italy, I realized how important connection among people is, how borders get in its way. I presented my project to the mayors of the small cities I worked and lived in Nova Gorica in Slovenia and Gorizia in Italy – and they loved it. Today Esimit Europa 2 sails under one flag, that of the European Union. The project has been recognized by leading European politicians, several presidents of state and governments, and we've even been received by Ban Ki Moon, secretary of the United Nations', says Simčič.
Esimit Europa 2 has been dominating the European racing circuit the past years, but this year there is a new boat Comanche.
The Sydney-Hobart race demonstrated any boat is only as good as her crew. The crew of Comanche had trouble adjusting to the weather conditions and lost to our sister ship, Wild Oats XI, whose crew was more experienced.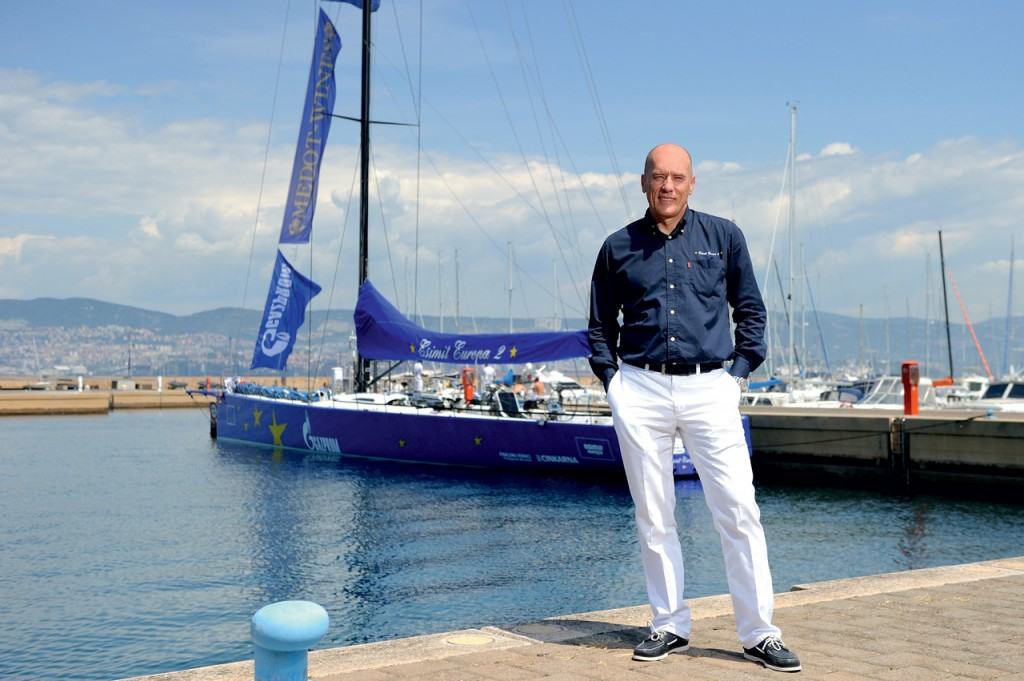 There was talk about you transferring to the Volvo Ocean race or the America's Cup, but you didn't want to leave the Maxis…
We didn't, no, because our philosophy can best be expressed in that category. The America's Cup seems a bit lost lately; they've been messing around with boat dimensions, keep changing the rules for the final part of the competition, and ultimately only extremely rich teams can afford to go along with all those changes. It's become a battle of egos. Just remember the good old times of the America's Cup when people would cheer for the boat representing their country or continent. That's kind of our idea: imagine boats representing America, Australia, Europe and Asian racing against each other. That would really be something. Another thing I'm not crazy about when it comes to the Cup is the type of boats they use. Catamarans are spectacular, but old-school mono hulls are my favorite. You need real skill to pilot and maneuver those, while catamarans are about going fast all the time.
You and Jochen Schümann are the faces of the project…
Jochen is a great guy. When Gazprom joined our project in 2010, we realized we had a really fast boat and need a really skilled skipper to pilot it. Jochen and I met on Austrian ski slopes, started talking and soon discovered we had much in common. Jochen spent his youth in East Berlin, behind the Iron Curtain, and loved the idea of Esimit Europe 2 as symbol of unification in general. He's a fantastic guy, and an excellent skipper to our boat. The crew has learned a lot from him. He's proved his skill in 2012, in Giraglia. The organizer was ready to cancel the event due to strong wind, up to 40 knots. But Jochen talked to them, said they couldn't cancel – those were just the conditions for a recored-breaking performance. He did so well in that race, led the crew like a skillful conductor and broke the record. We broke 38 knots and the record that day.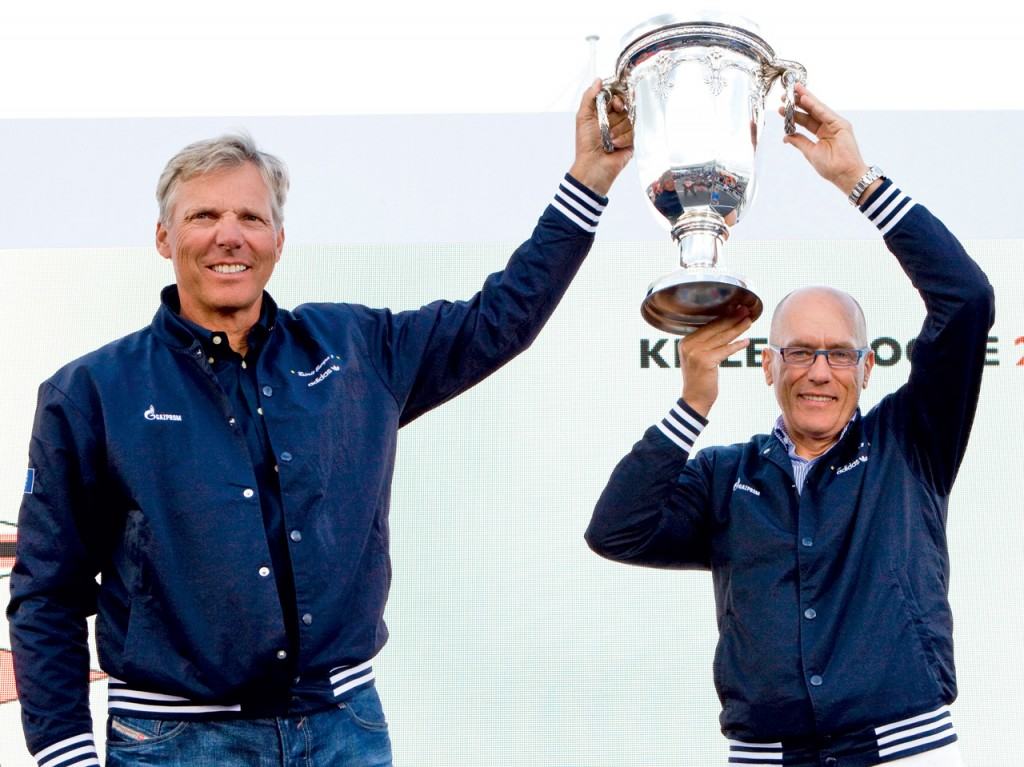 What are your goals for the future?
This is a very special year for Esimit Europa 2, our 20th anniversary. End of August we're planning a gala in Monaco. But I'm already working on the Esimit Europa 3 project, on boat plans and design. We're also thinking of symbolically connecting Europe and Asia via a project called Esimit Eurasia.
You've sailed on many seas, but always return to the Adriatic.
I love to spend summers here; me and my family have a Grand Soleil 50 and we usually take it to Northern Adriatic, to Cres.