The newly launched Invictus GT 370S is equipped with two Yamaha 425 XTO outboard engines with 850 hp maximum power
Invictus Yacht is announcing the new outboard version of one of its most successful models, the GT370S, which follows the GT280S, presented at the Cannes Yachting Festival 2019. This configuration is born from the specific wish to target a new type of customers, who differ from the ones who would choose the classic sterndrive version.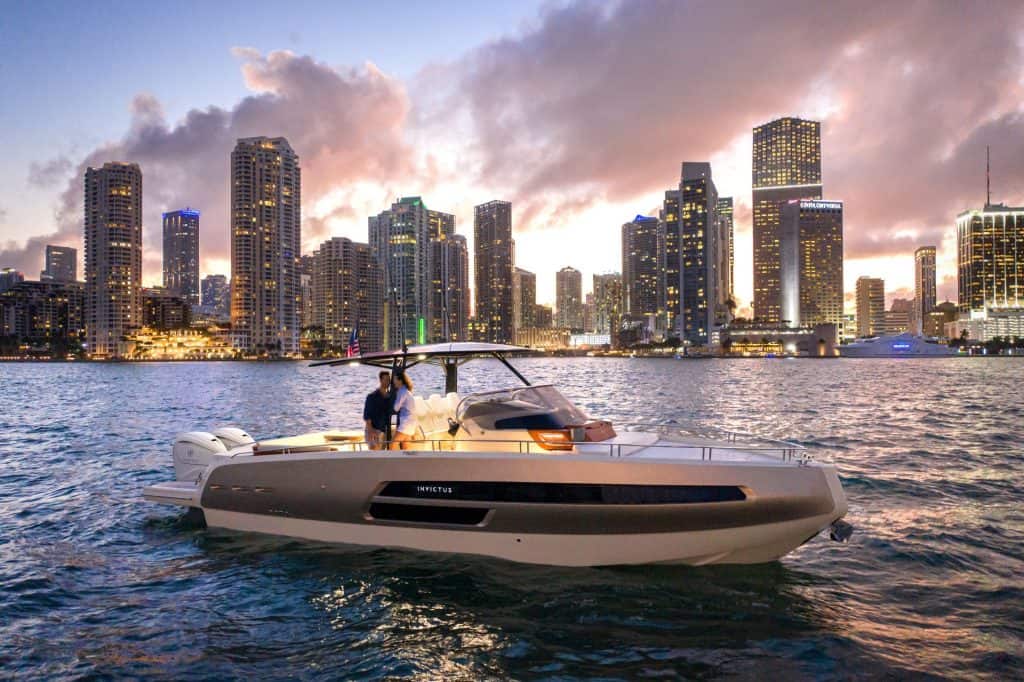 The launch highlights yet again the Italian shipyard determination to expand in the US market, after the official debut at the Miami Yacht Show in February. Outboard models have always been the most popular in the US and particularly in Florida.
The will to preserve the harmonious and homogeneous style that are the distinguishing traits of the entire Invictus Yacht range is the reason for painting the engines with the base colours of the hull and deck. The engines are therefore not perceived as technical appendices but as a balanced addition to the stern. For this reason, it will not be possible to buy the boat and install the outboard engines at a later date. The first Invictus GT 370S is equipped with two Yamaha 425 XTO engines (max power: 850 hp). Other configurations are being considered.
The wheelhouse, with three oversized, ergonomical seats, is designed for the comfort of the pilot and any other guests. A striking feature is the foldable, small side lounging deck created in the central part of the port topside. In addition to making the whole boat more spacious and charming, it increases freedom of movement aboard and the usability of the deck.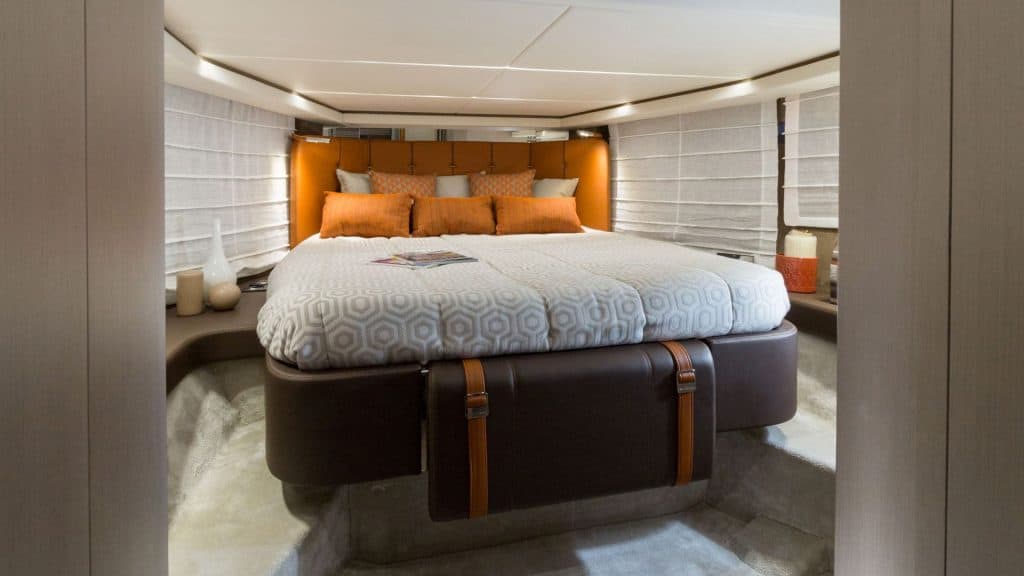 The considerable wealth of details and accessories supplied as standard include a bar unit integrated in the bridge seats, which conceal a compact kitchen unit with sink, refrigerator, icemaker and dedicated cabinets.
The main feature in the central part of the deck is the extensible table. An L-shaped sofa with foldable stern back turns the entire rear area into a padded platform for sunbathing. The L-shaped sofa integrated in the starboard side is open on the left side, and removing the optional balcony means a view of the sea can be enjoyed in full.
Photos Invictus