The Slovenian based yacht builder marks its fifteenth anniversary. Shipyard has been revolutionary from the beginning, turning the nautical world 'green' towards a more environmentally friendly way of living with less emissions and many intelligent solutions. Today, they are ready for the next chapter
Greenline Yachts, the worldwide leader in alternative propulsion motorboats and pioneer of hybrid yachts, is Slovenia's largest yachting manufacturer and was founded in 2008. The company's vision is to continuously shape the future of responsible boating by being the most innovative and responsible boat brand in the world. The company, which employs more than 250 people, is owned by SVP Yachts d.o.o., and its headquarters is based in the picturesque village of Begunje na Gorenjskem, in the heart of the Slovenian Alps.
This year we can see five new Greenline yachts in Croatia (finally) and the shipyard is announcing exciting new products and technologies. The story of Greenline started with the introduction of the first hybrid boat, Greenline 33 in 2008, which revolutionized the boating industry, and ever since, the brand has been a synonym for constant innovation in boat building and design. Today, Greenline offers its entire range as a hybrid as well as full electrical propulsion.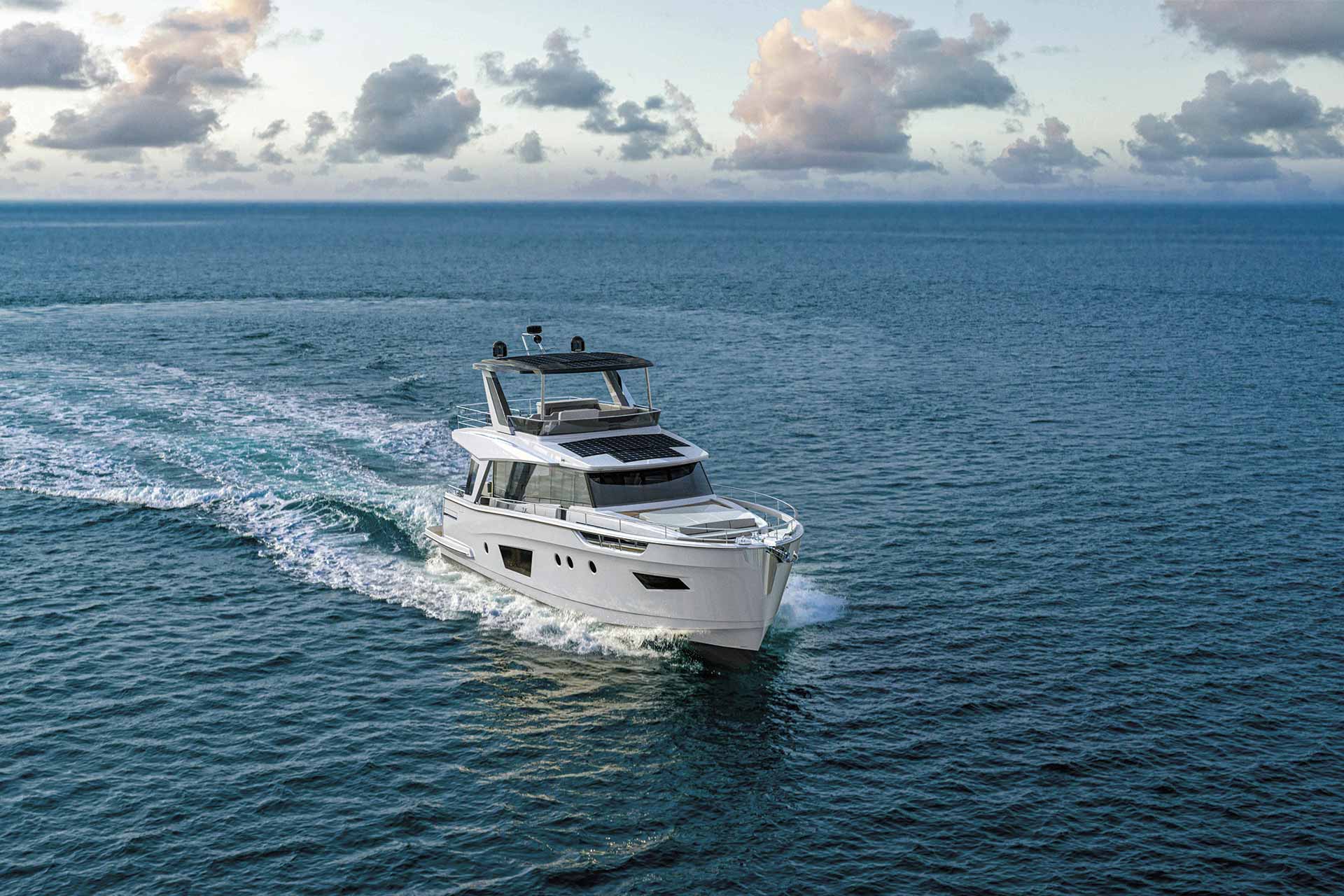 The brand's mission is to constantly push the boundaries of what is technologically possible in order to make responsible boating attractive, easy and affordable for its customers. Maintaining the highest levels of comfort and convenience both on and below deck is of utmost importance across the Greenline range. The boats are stylish but their designs are always created with safety and practicality as priorities.
On board storage is excellent and ease of movement around the boat is a key consideration for Greenline's design team. With the majority of heavy components mounted in the deepest part of the hull, Greenline's naturally have a low centre of gravity, making them less susceptible to rolling and generally more stable out at sea, whether stationary or on passage. Tradition and experience mean a great deal in boat building. Greenline Yachts are built by some of the most skilled and experienced Slovenian craftsmen, based on centuries of local boatbuilding tradition and over 50 years of composite boatbuilding experience.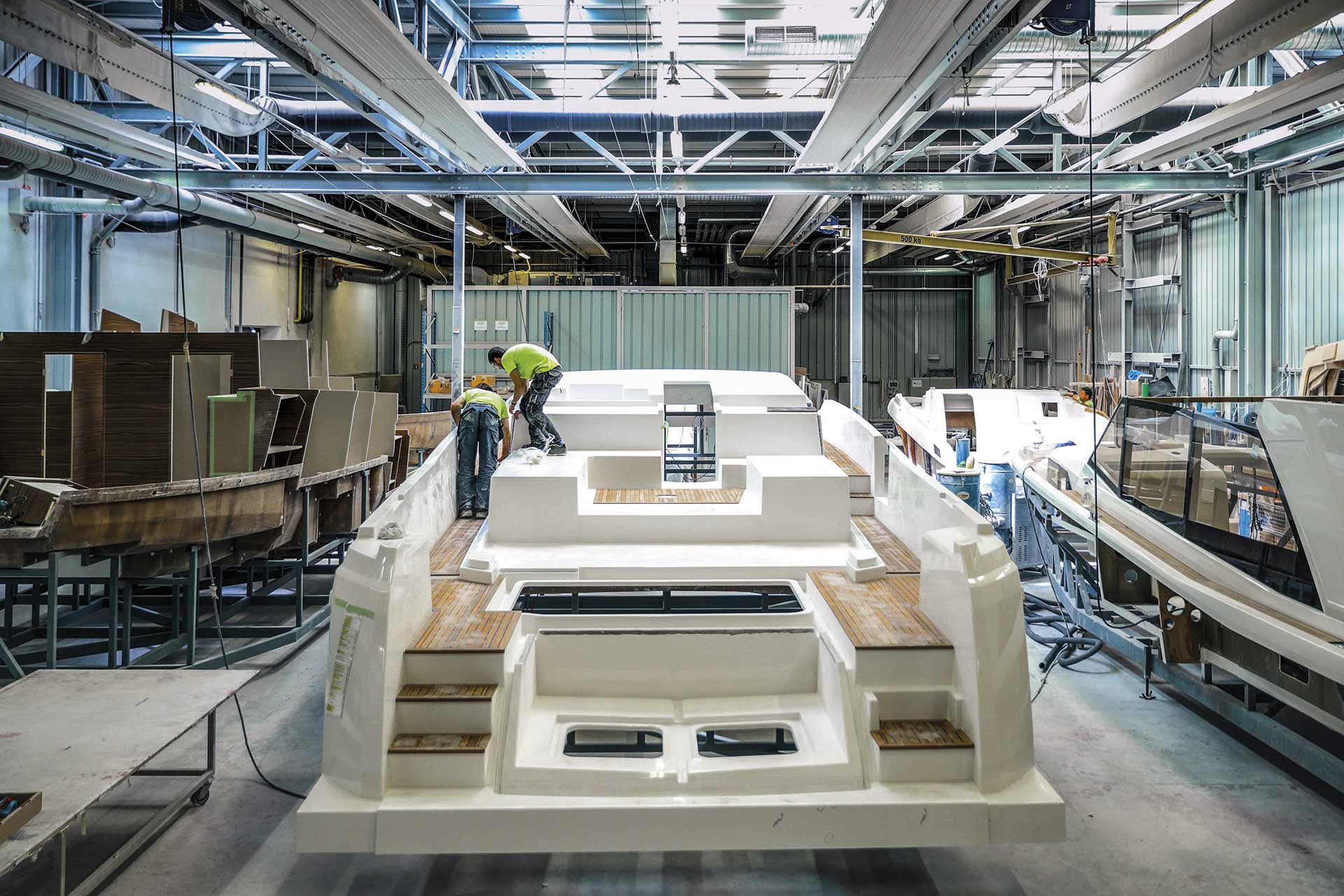 At shipyard the doors are always open to its customers. Before and during the purchase process, the customers can come to select the materials and personally follow the building process. From hull color to furniture wood, future boat owners can customize their vessels according to their personal preferences. Well before Prius and Tesla were household names, the Greenline 33 set a new benchmark in environmentally conscious boating with its hybrid propulsion system and sociable, family-focused layout. Almost 500 units of the revolutionary 33ft family cruiser have since been delivered in more than 50 countries worldwide.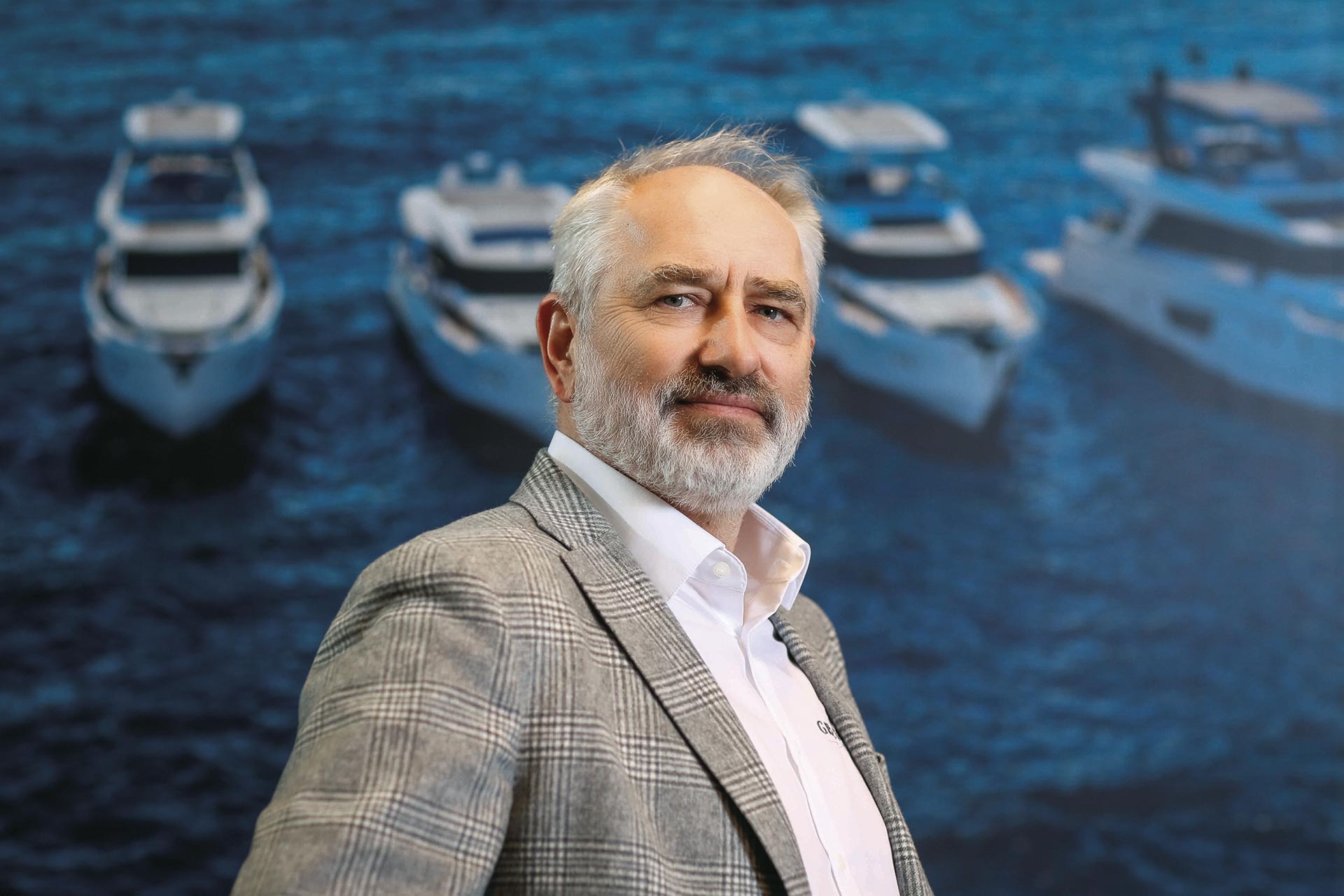 Now Greenline Yachts has opened a new chapter, and the owner of the company, Mr. Vladimir Zinchenko, says: 'This year, after almost 15 years on the market, we stopped production of the Greenline 33, which was sold in 500 units, with 70 percent of them having hybrid propulsion. The Greenline shipyard always thinks about new models and now it is time for bigger boats because we have significant demand for a new model which will be the Greenline 58 Fly, as the continuation of the DNA of our brand. She will be presented in Cannes together with our new hybrid system called 6G, meaning sixth generation of hybrid. We started in 2008 with a small 5 KW engine and now we are much bigger due to market demand. A new integration of hybrid, diesel engines and batteries on navigational displays will also be presented. Another integration which can be called the new 'brain' of all our new boats will be presented in Cannes too, so we are very excited about the period in front of us.'
Photos Greenline Yachts