Presents New Projects
With years of expertise in large luxury multihulls design Sunreef Yachts is now introducing a dynamic catamaran day cruiser to its range. The 40 Open Sunreef Power is a model that is sure to make waves in the world of luxury day boats, bigger, more stable, customizable and faster than the competition. The first 40 Open Sunreef Power presented in the next months will be the model's planing edition. Another project Sunreef Yachts is currently working on is one of its most ambitious crafts – a double deck custom-built sailing superyacht, the Sunreef 88 Double Deck.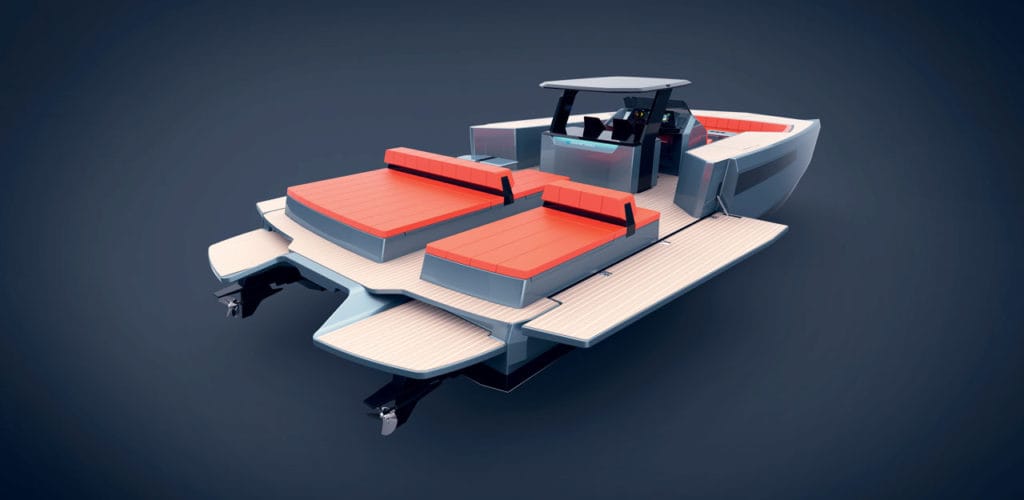 It represents the shipyard's non-conformist attitude and a genuine example of an avant-garde sailing catamaran concept. She puts the emphasis on luxury, performance and privacy while offering over 300m2 of living space. The idea of building the Sunreef 88 Double Deck emerged when the owner searched for the boat concept that would ensure a stable navigation experience while letting him extend the sailing season to a full year. Spectacular success for the Sunreef Yachts shipyard happened at the Singapore Yacht Show, the 13th edition of the Asia Boating Awards when the remarkable Sunreef Supreme 68 Sailing was recognized as the Best Multihull Sailing Yacht. This marks the shipyard's fourth consecutive victory at the Asia Boating Awards.